As a Fitbit Versa 2 user, I rarely need to turn it off. But you can turn it off in your spare time to preserve the battery life.
The Fitbit Versa 2 has a bunch of sensors like an accelerometer, SpO2, optical sensor, ambient light sensor etc., and all these sensors drain battery life.
So if you're on a long travel journey or don't have a Versa 2 charger nearby, you need to turn off the Fitbit Versa 2.
Secondly, sometimes your Versa 2 screen gets stuck, or you might face some software-related bug, then turning off and restarting Versa 2 can fix it.
To help you, I have shared some simple steps on "How to turn off Fitbit Versa 2". I will also share some alternatives to save battery life, so you can preserve battery life without turning your device off. 
So let's get started.
How To Turn Off Fitbit Versa 2?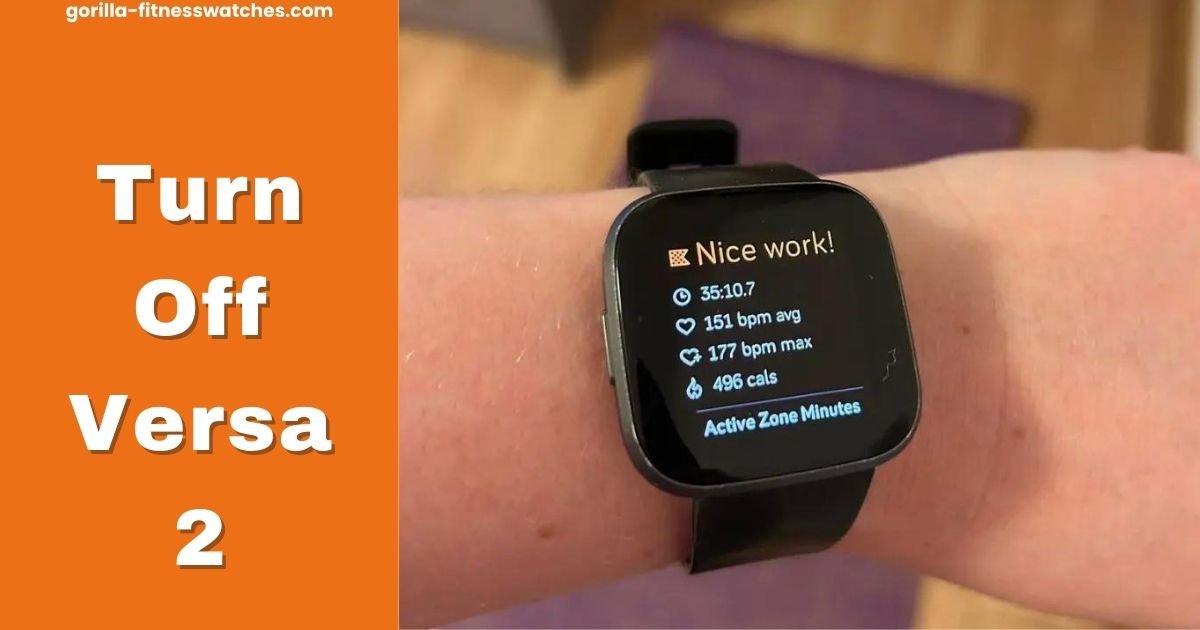 First, let's talk about how to turn off Versa 2. The steps differ from other models (Versa 3, Sense, Sense 2).
First, swipe to the left; in the last corner, you will find the "Settings" option. Just tap on it.
In Settings, scroll down to the end, and you will see the "About" option, tap on it.
Again scroll down to the bottom, and tap on "ShoutDown".
Now it will show you a popup, "Do you want to shut down?" tap on "Yes", and you're good to go.
Even though this method is different from other Fitbit trackers. In the case of Versa 2, you can turn off the device from Settings. 
To turn on Versa 2, press the Back button and hold it until the screen shows the Fitbit logo.
How To Restart Fitbit Versa 2?
Well, restarting Fitbit Versa 2 is very simple. You have to hold the side button, which will show you the "Select Shortcut" popup, ignore it and hold the button until it Fitbit logo appears. 
In my case, the logo took 10 seconds to appear. Once the logo appears on the screen, release the button, and wait for a few seconds so that the device completes the boot time and becomes functional.
In the case of Versa 2, you rarely need to restart your device. But in a few cases, if your device doesn't sync data, the screen gets stuck, or any sensor is not working fine, then you can restart the Fitbit Versa 2 to bring it to normal condition.
This is like restarting your internet router; if it gets stuck or shows a red light, you can restart or reboot it to make it functional.
Tips To Save Battery Life Of Fitbit Versa 2 Without Turning It Off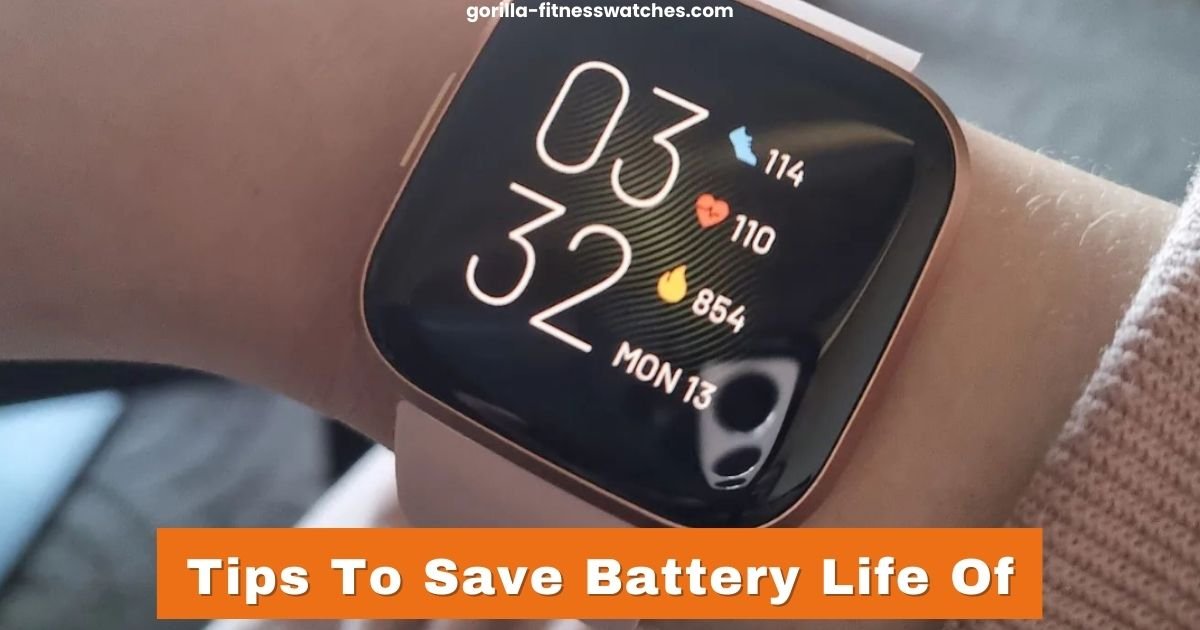 According to Fitbit, the Versa 2 can last up to 6 days, but in many cases, it lasts for 5 days or sometimes 4 days. The battery life depends on the usage and a few other factors.
As I mentioned earlier, the Versa 2 has various sensors that drain battery life. This sensor also works if you don't need it; that's why turning off it can increase battery life.
Here are a few tips that you can follow to save the battery life of Veras 2.
1- Turn Off Always On Display
First of all, you have to turn off Always on display. In my previous post, I also mentioned how Always being on display affects smartwatch battery performance. You can read it here.
Even though Always on display is very useful for a causal routine, it helps you view time, steps, calories burn, and other data at a glance. But this feature sucks battery life, so you can turn it off and juice up battery life.
2- Turn On Auto Brightness Adjustment
The display of any smartwatch has a big impact on battery performance. That's why most smartwatches, including the Fitbit Versa 2, come with an Ambient light sensor. This sensor helps adjust the watch's brightness according to the environment.
You can turn on auto brightness adjustment from the "Settings" of Fitbit Versa 2. Open Settings > Brightness > Auto.
3- Turn Off All Data Sync
The Fitbit app sync data with your Fitbit Versa 2 after a few minutes, and this feature also contributes to battery drainage.
So you can turn it off from the Fitbit app dashboard, tap on the Account icon > Turn off All-Day sync.
Remember that if you turn off All-day data sync, a certain app like the weather won't work on your Fitbit app. 
4- Turn Notifications Off
If you don't want many notifications on your versa 2, turn them off. The larger number of notifications significantly removes battery life. You can disable call, text, apps, calendar, and other notifications.
You can disable notifications in your Fitbit app. Under the General, select "Notifications" and tap on disable notifications. Similarly, you can enable DND on Fitbit to turn off fall reminders and notifications.
5- Use Simple Watch Faces
Most people don't know that the watch faces also consume battery life. Stop using more complex watch faces with animated or floating Sun or readings.
A simple and easy-to-read watch face is enough. Versa 2 offers plenty of simple watch faces that won't impact battery life.
Do I need to turn off my Fitbit Versa 2?
Mostly there is no need to turn off the Fitbit Versa 2, but on special occasions, you should turn off your Versa 2. Like when you are in the office, with no charger near you, you can turn it off to save battery. Similarly, if you're selling your versa 2, turn it off before handing it to the courier.
In case of any technical fault or connectivity issues, it's better to restart your Fitbit Versa 2 rather than turn it off, and this might solve your issue. 
Video Guide:
Related Posts:
DOES FITBIT MEASURE BLOOD PRESSURE? 
About Author