Most of us have a problem in maintaining balance because we are human and prone to fall. Even if you're a young athlete or a runner, your foot might get caught in stone, and you fall; there is no guarantee.  
And sometimes, such incidents are so horrible that you need someone's help; for such situations, fall detection features come into play.
If you're a Fitbit owner or want to buy a new F?itbit, you should know whether your Fitbit has a fall detection feature or not?
So If you're one to know more about Fitbit's Fall detection and how it works, then keep on reading.
Does Fitbit Have Fall Detection?
No, Fitbit smartwatches don't offer Fall detection features. Whether you have an old Fitbit model like the Fitbit Charge 3, luxe or new models like the Fitbit Sense 2 or Versa 4, none of Fitbit offer Fall detection features. 
Although fall detection features must-have features that should come with Fitbit smartwatches.
Parallel to that, Apple and Samsung offer fall detection features even in their old models. There might be a reason why Fitbit does not offer fall detection, but we still don't know that is the actual reason.
We have been observing Fitbit watches since 2007, and none of the models offers fall detection features. Similarly, Fitbit also lacks the blood pressure monitoring feature which is present in Samsung watches.
Luckily, Fitbit has a strong grip on fitness and health tracking features. Fitbit tracks your health and fitness more accurately than other competing brands; that's why it stands out in the floating market.
If you want to invest in a new Fitbit only because of fall detection, then don't invest in Fitbit; instead, go for other watches (I will mention them later).
Before proceeding further, let's know what fall detection is and how it works.
What Is Fall Detection?
Fall detection is a feature in a few smartwatches that detects falls or tumble and notifies your emergency contacts about the fall. 
The feature will only work if your smartwatch is connected to your Phone. But if you have an LTE watch, you don't need to connect it to your Phone.
The fall detection feature sends your live location to your emergency contacts in a few smartwatches. 
So, this feature is helpful for the elderly who always feel imbalance issues or any heart patients. 
Similarly, if you're an athlete or runner who occasionally goes on adventures, this feature is also helpful. Sometimes you accidentally tumble, or your foot becomes entangled with a stone or something like that, and you fall.
So, in such a situation fall detection feature is your helper; it immediately sends a message to your emergency contacts along with your location.
How Does Fall Detection Work?
The core functionality of fall detection is the same among all the brands. But the nature of this feature might vary from brand to brand.
Usually, fall detection features work based on accelerometer indications. Every smartwatch comes with an accelerometer, this sensor detects your movement, and sometimes it detects intensive movements, which it considers fall detection. 
Once your smartwatch detects a fall, it will vibrate for 60 seconds, and you can turn it off in that period; otherwise, it will send a message to your emergency contacts. This is the basic principle of fall detection.
Few smartwatches also come with GPS sensors, so accelerometers work parallel with GPS; such smartwatches also send your live location to emergency contacts.
The fall detection feature in the Garmin watch is pretty different, and even they name it "Incident detection." Garmin watches detect the incident via speed or cadence sensor and give the time of 30 seconds to dismiss the fall alert.
Whereas Samsung watches seem a little more annoying in detecting falls. Most of the time, you have to manually press a button to turn on fall detection.
Samsung watches also give 60 seconds with vibration and pop and allow you to send the alert or cancel it immediately.
Fitbit Agenda For Fall Detection?
If you're a big fan of Fitbit, you might ask whether Fitbit will launch fall detection with its upcoming models or not. Or does Fitbit introduce an update across Fitbit models that install Fall detection automatically?
Well, this is total madness if I answer this question her, even I can't guess whether Fitbit launched a fall detection feature in future. 
Fitbit has recently launched its new models, the Fitbit Sense 2 and Versa 4, which lack fall detection. But still, we can hope that the upcoming Fitbit models will come with Fall detection features.
So if you only want a fall detection feature on Fitbit, you must wait for two years, which is a big time because Fitbit launches its new flagship after two years. Otherwise, there are a lot of smartwatches available that offer Fall detection.
Fall Detection Vs. Emergency SOS?
Although Fitbit doesn't have any fall detection features but does Fitbit offer an Emergency SOS feature?
Well, most people don't know what emergency SOS is. So first, let's know what emergency SOS is.
In case of any emergency or incident, you can make a call with Emergency SOS to a nearby hospital or any emergency service. The feature also allows you to share your location with emergency services.
Unluckily, none of the Fitbit models possess emergency SOS features. But you can make manual calls to your emergency contacts via your Fitbit. The calling feature is available only on a few Fitbit like Sense/2 and Versa 3/4.
Which Smartwatch Comes With Fall Detection?
Now, if you want a smartwatch with a fall detection feature, you have many options available to invest in. Apple, Samsung, Suunto, Garmin, TicWatch, Amazfit, etc., offer fall detection features.
The most common and popular are Samsung and Apple watches. If you're an iPhone user, you should opt for Apple Watch Series 8. And if you're on Android, then go for Galaxy Watch 5.
Garmin watches are also a good option if you're looking for a smartwatch with fall detection. Garmin watches are made for outdoor enthusiasts, which is why Garmin offers many emergency features like LIveTrack, GrouTrack, Incident detection, Assistant, and more.
In a nutshell, here are a few best smartwatches with fall detection features.
If you want a detailed overview of smartwatches with fall detection, look at this article.
FAQs
What is the Cost of a Fall Detection Watch?
The cost of a smartwatch doesn't only depend on the Fall detection feature but also covers a lot of other features. But if you want to buy a smartwatch with fall detection, it might cost you between $10andto and $500 based on different factors. The latest Apple Watch Seris 8 costs $399, and Samsung's flagship Galaxy Watch 5 costs around $249.
Is there a fall detection feature on the Samsung Galaxy?
Yes, all the Galaxy watches come with fall detection features, including Galaxy Watch Active 2 and Galaxy Watch 3/4/45.
Does Garmin have fall detection?
Yes, Garmin watches are made for outdoor runner, cyclists, and hikers that's Garmin have an incident detection feature. The feature detects incidents using different sensors and sends emergency SOS to your emergency contacts.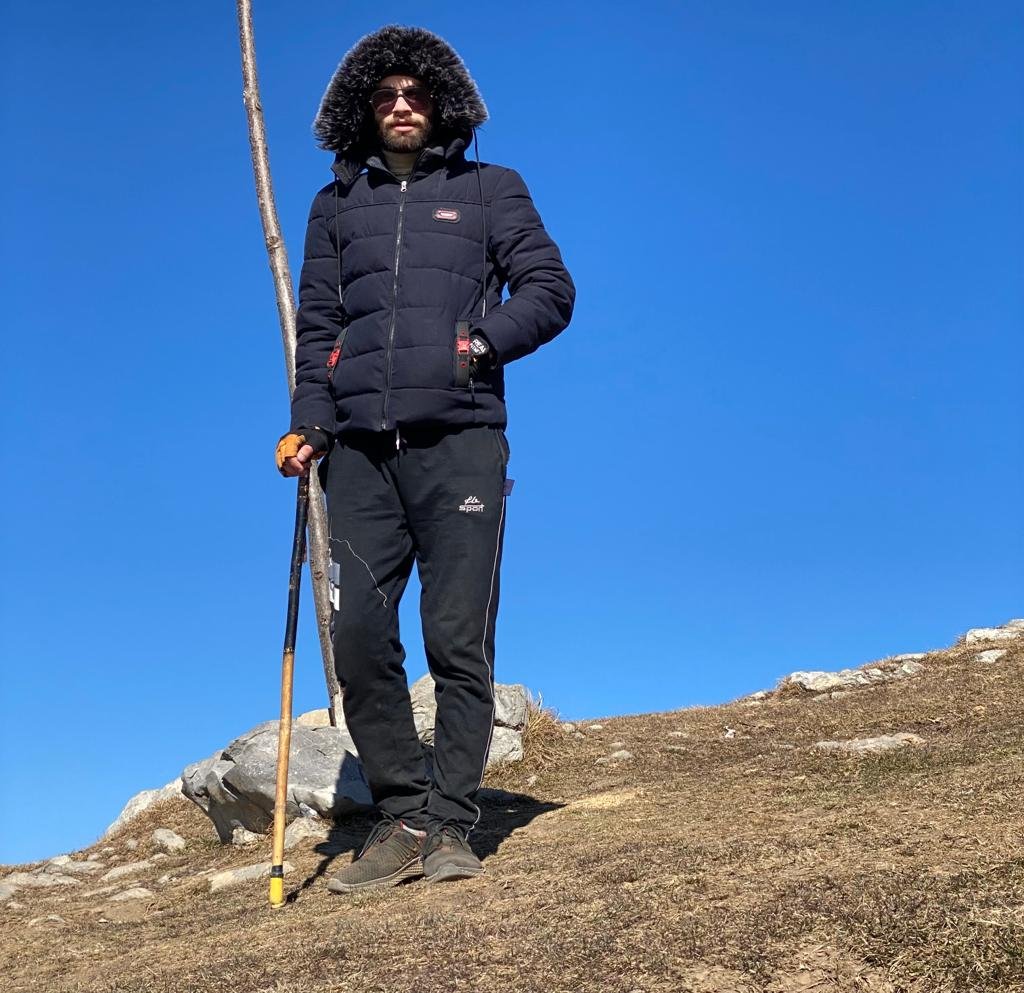 Hey! I'm Saad. My passion for tech wearables is true, and it started when my brother gave me a gift of a smartwatch.
I started Gorilla-FitnessWatches to give the latest and most reliable information to anyone who needed it. If you have any questions regarding smartwatches, fitness trackers, or smart rings, feel free to contact me.