In today's guide we will discuss whether Fitbit work on Treadmill or not?
The Treadmill is High-intensity interval training (HIIT), and not every Fitbit can track high-intensity exercises. Only high-end Fitbit smartwatches can track Treadmill.
Note:
On some Fitbit smartwatches, a specific treadmill mode tracks different physical aspects during your activity.
After conducting some of the tests, we are compiling this article. We will also go through how Fitbit performs on Treadmill. Is Fitbit best for the Treadmill or not? So you will get complete information in this guide.
Does Fitbit Works On Treadmill?
Most fitness lovers constantly use a Treadmill, but they don't track it because many people's watches can't Track treadmills.
Fitbit offers most advanced smartwatches with the latest sensors that can even track your high-intensity exercises like Treadmill.
Interestingly most Fitbit wears have dedicated treadmill modes that automatically track your indoor exercises. During your Treadmill, Fitbit will also record:
Your speed

The distance covered

Heart rate

The calories you're burned during Treadmill

Body mass index

Weight
How to Add Treadmill Exercise to Your Fitbit Device?
If you couldn't see the Treadmill mode in your Fitbit device, so you can also add it to yourself. It's very easy and simple; you can add it via the Fitbit app. Go to the setup section on the Fitbit app, and then you will find an exercise shortcuts area. Now choose Treadmill as an exercise mode.
You can also place a widget on your main dial that will help you quickly access treadmill mode. But I have seen most of the Fitbit tracker can automatically track Treadmill.
To get more precise steps, you should also calibrate the treadmill steps in the Fitbit app.
How Fitbit Measure Exercises On Treadmill?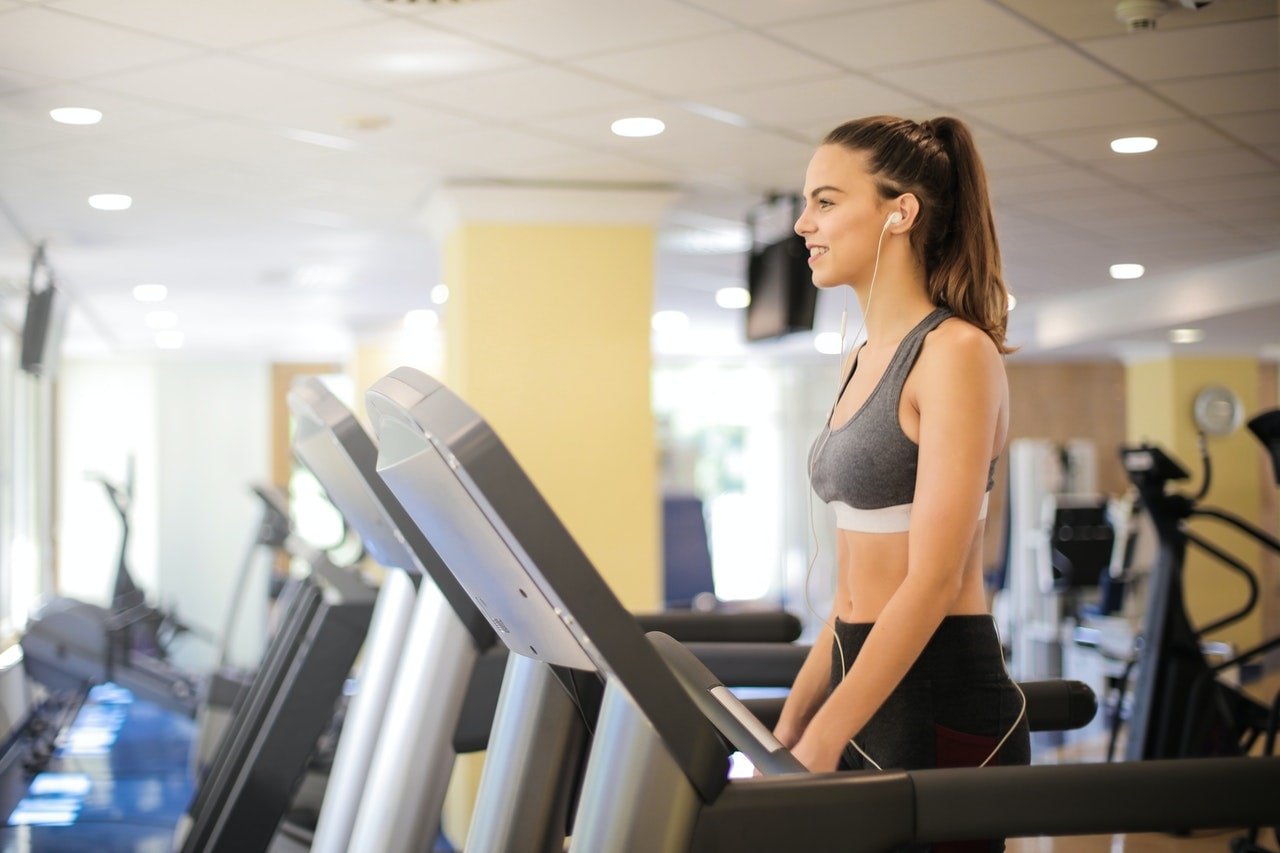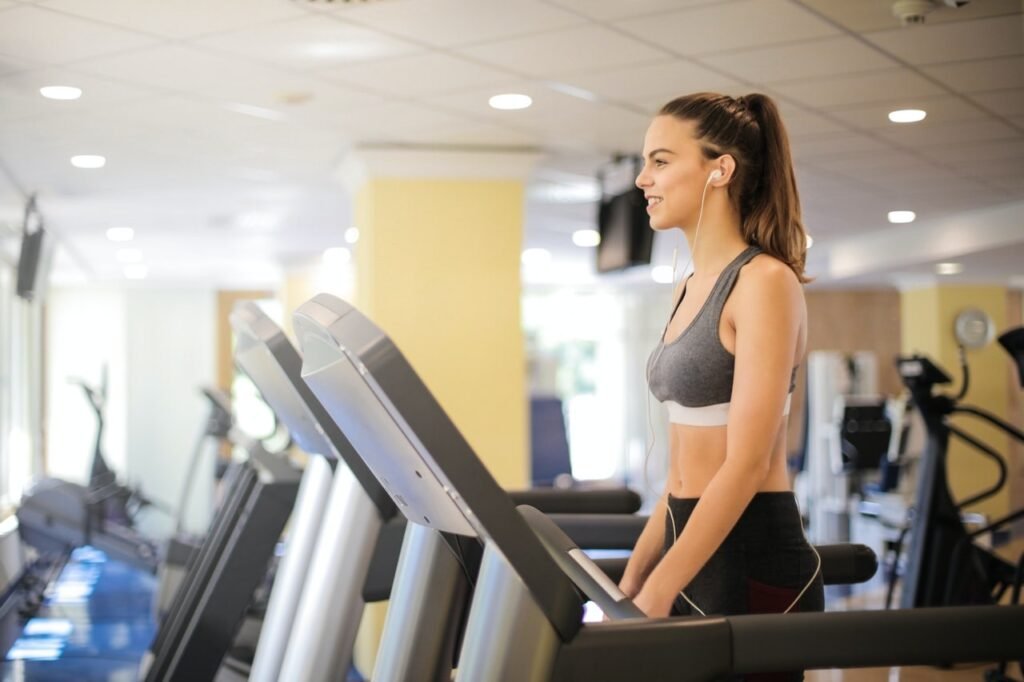 Fitbit comes with an advanced accelerometer and sensors that track your running by observing your hand movements. Similarly, most of the high-end Fitbit wears a pedometer that tracks steps on a Treadmill, which is too accurate.
To get better results on a treadmill, you should move your hands normally while using the treadmill rather than holding the hands on the bar. Fitbit will never track your running when you hold hands on the bar.
There is a pretty big difference between moving on the ground and moving on the treadmill. I suggest turning on treadmill mode on your Fitbit during the treadmill; in this way, sensors are forced to track this activity.
Otherwise, most of the time, Fitbit can't track the treadmill automatically because of several reasons. Or during treadmill your Fitbit may track your steps but not track calories burned and speed.
Performance of Fitbit on Treadmill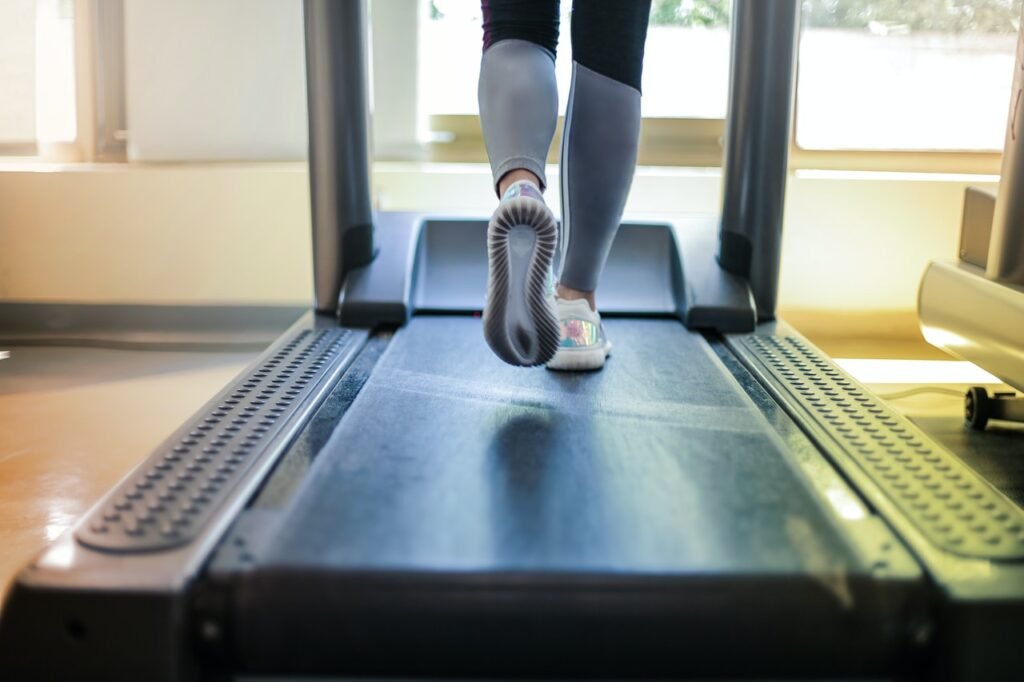 Now the most important question is that, does Fitbit accurately tracks your treadmill?
You may sometimes receive different readings when tracking steps on a treadmill. Under such circumstances, your treadmill will give more accurate results.
The accuracy varies from tracker to tracker. If you buy premium Fitbit wears like Fitbit Sense, Versa 3, etc, you will get the most accurate stats.
But few affordable Fitbit trackers give stats that are too far from a real value. If you are serious about your treadmill, then you should buy a Fitbit Sense or Versa 3. I use Fitbit Sense, and believe me it never disappoints me. Whenever I use the treadmill, It gives the most precise values of my distance, calories burned, speed, etc.
PRO TIP:
Secondly, don't wear your Fitbit on your dominant hand because we move it more often than our non-dominant hand. Thus, Fitbit will record all these movements as steps. As a result, you will get the wrong readings.
Fitbit Charge HR Treadmill Accuracy Test
We have tested a Fitbit Charge HR for a month and do some exciting experiments on it. We have conducted two steps test using a treadmill, and These are the results of two different tests with these conditions: Equipment = Treadmill, Speed = 3.3 mph, Incline = 0, and Stride = normal.
TEST # 1 – The 30 Minute Test
Step count is 3540 (118 steps per minute x 30 minutes)

Fitbit Charge HR – 2354 steps (33% less)

Using the Health App on my iPhone – 3522 (less than 1% difference)
TEST # 2 – The 1 Minute Test
By counting my steps at speed and incline mentioned above, I walk 118 steps per minute. I did it twice to be sure of the number.

A Fitbit Charge HR has taken 74 steps which are 37% fewer steps than a typical Fitbit charge.

My iPhone 6s Health App shows that I have taken 118 steps.
Fitbit offers dozens of fitness trackers, but few of them have Treadmill modes and track your activities accurately. Here are the three most recommended Fitbit trackers for treadmill tracking.
5 Best Fitbits For Treadmill
Fitbit Versa 3
Fitbit Sense
Fitbit Charge 4
Fitbit Versa 2
Fitbit Luxe
1- Fitbit Versa 3
Versa 3 is the most advanced Fitbit's smartwatch that offers plenty of premium features along with GPS. Compared to Versa 2, you will see some new exciting features and a treadmill mode.
Versa 3 comes with accurate SpO2 sensors that monitor your sleep, fitness activities, and sports performance. 20+ sports modes help you get real-time stats, and you can quickly analyze your stats on the Fitbit app.
This time Fitbit also adds a GPS that tracks your real-time pace, distance, and more.
Similarly, Versa 3 comes with a built-in Akexa Assistant; with just single voice command, you can control your smart home devices, set alarms, timers, check the weather, and as any question.
Summary
For a treadmill athlete, Fitbit versa 3 is an impressive device with Active Zone Minutes to easily track your indoor performance. With its intelligent sleep tracking, you can easily monitor your sleep and get a very accurate sleep score.
Fitbit Versa 3
GPS Smartatch

Built-in Alexa

Free 90-day Fitbit Premium trial f

Support Spotify

Active Zone Minutes
2- Fitbit Sense

If you have a budget, I strongly recommend you buy Fitbit Sense. I'm personally using this device, and it seems an excellent tracker for fitness enthusiasts. You have dozens of features in Sense, and primarily it accurately measures your Treadmill.
The advanced smartwatch offers tools for stress management, heart health, SpO2, skin temperature, and more. You will also get access to a 6-month free Premium trial for new Premium users.
From the Fitbit app, you can get a PDF report of your stats, which helps you start a more informed conversation with your healthcare professional. And all the stats are too closer to accurate value, and you can share it with your doctor.
Most of the health tracking features in Fitbit Sense are similar to Vera 3, except stress tracking, ECG app, high & low HR alerts.
Similarly, you will have 20+ sports modes including Treadmill, and other indoor methods.
The battery life is pretty impressive, and your Sense will last for six days in normal smartwatch mode. You can track all the fitness activities for a long time.
3- Fitbit Charge 4
Here comes the most affordable fitness tracker that has all the capability to track your fitness activities. From GPS to treadmill tracking and sleep tracking it give you insane performance.
You can also set Fitness goals on Charge 4 and track them daily. It also offers SpO2 features that notify you about the critical change to your fitness and health.
Just like Fitbit Sense and Versa 3, you will have 20+ goal-based exercises, including Treadmill, that help you to get real-time stats as you move.
The most premium feature, "Active Zone Minutes," is also now on your wrist that helps you to track calories burned in one zone minute. These features are very common in the Fitbit family but, to be honest, the most useful features I have ever seen.
Similarly, there are many other health tracking features available like steps tracking, floors, distance, calories burned, menstrual health tracking, guided breathing, and more.
4- Fitbit Versa 2
Versa 2 is the best-selling smartwatch, and it comes with advanced sensors that can efficiently track your indoor sports-inducing treadmill.
Its sleek design attracts every eye, and the wristband is so comfortable that you can wear this watch for the whole day. There is a button on the right that will control most of the features, and you can also start/pause an activity via this button.
Fitbit Versa 2 is packed with many features, but its advanced sleep-tracking tools are pretty amazing. With its 15 preloaded sports modes, you can track your different indoor and outdoor sports. In the sports modes list, you will also see a treadmill mode.
On treadmills, the Fitbit Versa 2 allows you to track your Real-time pace and distance covered, which is very useful for performing an effective treadmill.
Apart from fitness features, Versa 2 also supports music, and you can download Spotify on the watch and build a list of your favorite tracks. Similarly, built-in Alexa allows you to control your smart home devices, check weather updates, set alarms, timers, etc.
Fitbit Versa 2
Alexa Built-In

24/7 Hear rate

Control your Spotify app

6+ days battery life

Active Zone Minutes
5- Fitbit Luxe
Luxe is the last Fitbit device on our list that offers helpful fitness tracking features at a meager cost. If you are on a budget, Fitbit Luxe is the best option for you.
This watch looks pretty similar to Fitbit Inspire 2 except it has very sleek design and the main thing is an AMOLED color display that looks more premium. Unlike other Fitbit trackers, this one has a jewelry design. With a polished and shiny stainless steel case, Luxe fits every outfit.
It gives you 5 days of battery timing which is enough to track your daily activities.
To track your treadmill's natural time pace and distance, connect your Fitbit Luxe with your phone. The device uses your phone's GPS and tracks the different treadmill aspects. There is no built-in GPS in Fitbit Luxe.
Here you will get the same sleep tracking tools like Fitbit Charge 4, health metrics dashboard, stress management, real-time HRM, menstrual health tracking, and more.
The one thing that I have noticed in this device is its advanced sensors that make this device best for tracking high-intensity moves. For cardio tracking, Fitbit Luxe is an ideal tracker.
Final Words
Fitbit devices are perfect for tracking indoor exercises like a treadmill. This fitness tracker also monitors your calories, blood oxygen level, stress, and more, apart from tracking the treadmill.
After reading the above article, I hope you have got your answer. If you still have any queries in mind, please ask in the comment box; we appreciate answering our audience.
Hi! I am Saad Dastagir, an enthusiast of smartwatches and fitness trackers. This blog is created to bring my personal experience with smartwatches in front of you. Our team tests different types of smartwatches and fitness gadgets constantly and shares hands-on experiences with you.