Are you planning to boost your fitness routine and prioritize a good night's sleep to keep you fresh the next day? A decent fitness tracker can help you get the rest you need to recover and be ready to perform at your best.
Whoop and Garmin are the two of the most commonly mentioned brands in the fitness industry, but it's a difficult task to decide which one you should go for?
Both come with some remarkable features. The Whoop band is lightweight and has a woven strap for all-day comfort. Likewise, the Garmin watch is available in various materials, band colors, and display sizes.
That's because, if you look around, you'll notice that fitness trackers are quickly becoming a competitive market, with each new brand trying to appeal to different client needs with different features. This competitive environment has indulged us in pondering which one we should buy.
For that, let's compare the two and see which one is best for you: Whoop versus Garmin. Grab a favorite beverage and prepare to get engrossed in this one since it's going to be a long one.
Related Posts:
Whoop vs Garmin: What You Will Get In This Guide?
It is hard to decide when it comes to choosing between Garmin and Whoop fitness trackers. Maybe you're only looking for the finest in terms of a single feature? We'll help you narrow down your options in this guide by thoroughly examining them.
One of each brand's best models.
Whoop vs Garmin real-time tests
We'll also go over some frequently asked questions to assist you in deciding which model is right for you and your active lifestyle.
With so much variety, it's up to you to pick one that's both comfortable and appealing to you. Let's dig into it !!!
Whoop Fitness Trackers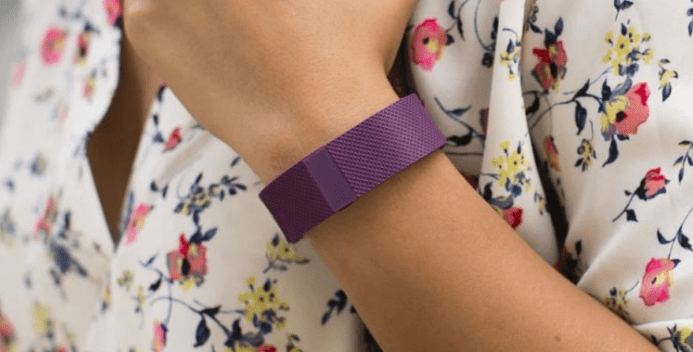 WHOOP is a wonderful gadget that can assist you with exercise, recovery, sleep and much more.
You may not be a rich man, but for me, the investment in Whoop has been eye-opening in terms of what it's taught me about my health, habits, and areas of improvement, and I will going to do the same for you.
When you put the strap on for the first time on your wrist, you will immediately notice that WHOOP doesn't have a display or buttons. It can't even tell you the time.
Don't let WHOOP's simplicity deceive you! The wearable device has plenty of sophisticated sensors that can track your
Pulse

HRV

EDA

Skin temperature

blood oxygen saturation (SpO2)

Movement

3D acceleration and gyroscope

Skin Conductance

optical heart rate
You have to wear the Whoop on your wrist 24/7, minus showers, because then the strap gets wet. The battery lasts 5-7 days, no problem.
Whoop builds relationships between your daily habits and the tangible effects on your Recovery, Strain, and Sleep scores over time.
Whoop's beauty is that it delivers all of these insights right to your inbox, answering questions you didn't even know you had.
Unfortunately, there are no watch faces on it. Consider the whoop to be a stylish, comfortable wristband that links to your phone and holds you accountable for keeping healthy. This is a deal-breaker for many people. But for many more, it doesn't matter.
For example, It can tell you whether your body has recovered adequately to drive you during your next workout or if you should rest for a day. It also tells you how much sleep you'll need tonight, based on your day's activity and any sleep debt you may have accumulated.
How Is WHOOP Different?
The major characteristic of WHOOP, which differentiates it from other fitness trackers, is that it captures Data 100 times per second all day, as long as you wear the strap.
On the other hand, The Apple Watch and other fitness trackers only take heart-rate data often during workouts. Otherwise, it only takes a few minutes to sample your heart rate.
WHOOP can detect minute changes in how your body responds to exercise, rest, and other stimuli during the day and night, thanks to the massive amount of data it collects.
WHOOP can correlate changes in your core biometrics (such as resting heart rate and heart rate variability) and sleep quality to lifestyle choices, such as a late meal or alcohol intake, in addition to gathering an enormous quantity of data. Making changes to such lifestyle factors improves your sleep and performance.
Is Whoop worth it
Whoop gives Data and insights that are extremely accurate. Simple to understand for individuals who don't need much information and yet can go as in-depth as performance athletes need.
The analysis of Strain and Recovery is unique. They may not be used right away, but they'll be there when you need them.

Whoop is a fantastic community. There are ultra-marathoners, extreme athletes, and partygoers.

You don't have to worry about scratches as the watch doesn't have a screen.

Bands that are super cool and cheap.

By slipping the battery pack right over your Whoop, you can charge it on the move.

Runners will like the Strava connectivity, which allows you to instantly submit your Whoop data as well as your GPS tracking to Strava.

It's not inexpensive, but if you want more information about your health and fitness habits, it might be worth it.
There are a lot of fitness tracker options available these days. Many of them are affordable and include heart rate monitoring and step counting features. But whoop is undoubtedly the best choice based on the given stats.
Garmin Fitness Tracker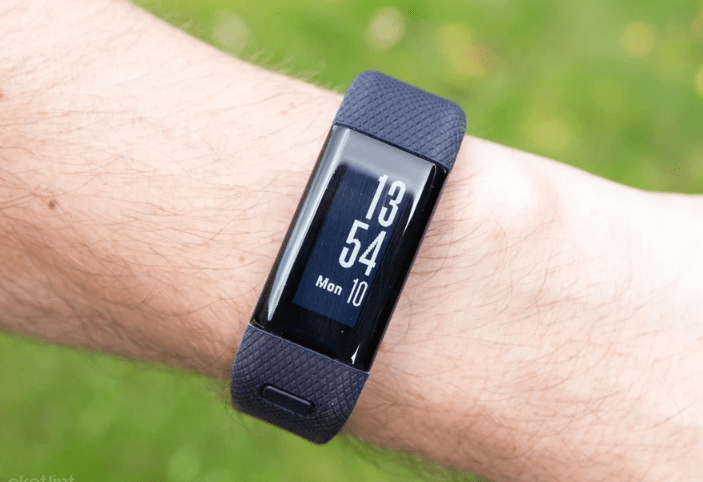 Garmin is a large tech business specializing in GPS technology in 1989. If you're a serious angler like myself, you're probably already familiar with the Garmin brand.
However, many people are unaware that their product portfolio includes Everything from dog tracking systems to handheld GPS gadgets and beyond.
We'll be looking at their watches and activity trackers in particular.
Just like whoop, Garmin's has a wide fitness tracker range. They're divided into many categories based on functionality, style, pricing, and so on. Slim fitness trackers, such as the vivofit 4, are standard.
On the other hand, the Versa is a smartwatch that bridges the gap between a basic tracker and a smartwatch. And, of course, smartwatches like the Forerunner 925 also come into consideration.
Garmin watches have plenty of sensors that can track your
Blood oxygen levels

Energy consumption

All-day stress levels

Daily steps

Sleep Heart rate Monitoring

Running rate

Cycling Auto Detection

Activity time

Distance

Speed

Elevation in real-time

Calories burned

Floors climbed
And has some features like
Body Battery

Barometric Altimeter

Compass

Gyroscope

Accelerometer

Thermometer
How is Garmin Different?
Garmin's fitness tracking is great, with its devices tracking steps, sleep, and activity minutes. Body Battery energy tracking and Stress Score are also filtered across its range. It will also monitor your heart rate 24 hours a day.
Garmin offers a significantly broader selection of functions and devices, all of which are available in various sizes and price points.
Furthermore, if you're just starting your fitness adventure, you might want to go for a device that will grow with you.
Garmin has more than 30 distinct sports watches, and the variations between them might be hard to distinguish.
As the price goes up, you effectively receive more sensors and, as a result, more sophisticated data. There are watches for runners, swimmers, triathletes, and even outdoor adventurers among its offerings.
Is Garmin Worth It?
Garmin fitness trackers coming with unmatchable features like Blood oxygen level tracking, Energy consumption tracing, All-day stress level, Daily steps tracking etc., is a masterpiece one must buy. With all those sensors, it can measure minute changes in your health accurately
The features of a GPS running watch are hard to top. Thus, most runners use one. Garmin allows you to create numerous watch faces, so you may choose which statistics you want to see mid-run and which you don't, such as pace, cadence, distance, heart rate, and so on.
The accuracy of Garmin GPS receivers is typically within 10 meters. On the water, accuracy is even better. WAAS(Wide Area Augmentation System) improves the accuracy of some Garmin GPS receivers
On testing, all Garmin watches showed a low relative error with a small range, well below the 1% error mark.
If you buy a Garmin watch today, it will last at least five years and possibly longer. So coming with all those features, these watches are worth buying.
Garmin vs Whoop Comparison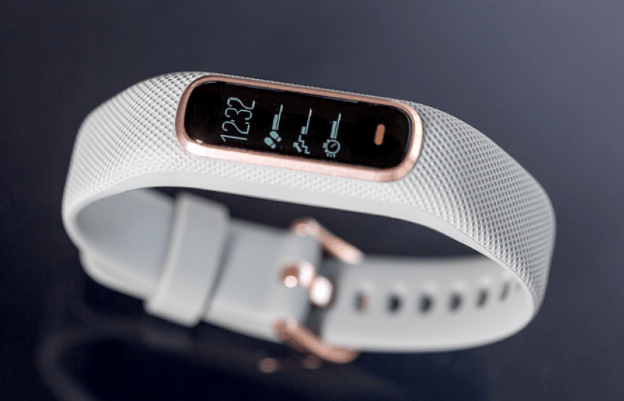 Both have their pros and cons in a head-to-head comparison of available features; Garmin edges out Whoop in terms of design comfort, innovation in health statistics, and sleep cycle tracking. Whoop is improving its sleep statistics and recovery data, but it has some really good features compared with the Garmin watch.
Let's have a deeper look into them.
Appearance and Design:
In terms of design, Garmin and Whoop watches are known for their wrist comfort. However, Whoop is extremely light and nearly weightless on the wrist, making it ideal for contact sports.
In this category, however, Whoop falls short of Garmin in terms of display.
Unlike a Garmin watch, a Whoop strap does not have a visible display; therefore, you must get your performance statistics via a smartphone app.
Comfort:
The Whoop is lightweight, with a woven strap that provides all-day comfort. You'll get a black ProKnit band for free when you sign up for the Whoop subscription, but you'll have to pay extra for other colors. Most importantly, The Whoop does not have a display.
On the other hand, Garmin watches come in a variety of materials, band colors, and display sizes.
To go with the DLC-coated steel or stainless steel bezel, you can choose leather, silicone, titanium, and nylon watch straps. It is, however, not as light as the Whoop and may be unpleasant to sleep with.
Fitness Tracking:
Both brands make excellent fitness trackers, but Garmin Connect does a better job of assessing what your results signify based on the peak performance statistics displayed. A smartwatch with strong fitness monitoring capabilities with specialities for running, cycling, and other sports.
The Forerunner 945 and Vivosmart 4 everything you'd expect, plus extra stuff like blood oxygen levels, energy consumption, and all-day stress level tracking.
Even though Garmin's watches and trackers all have the same general skeleton, they've each got muscles specifically built for unique activities and breeds of people: distance runners, sprinters, golfers, divers.
A Whoop strap is also useful for this, especially with the 4.0's new health monitoring feature, which gives your body a recovery score and further analysis. However, it still falls short of Garmin watches.
Sleep Tracking:
Whoop wins this category by a slim percentage in the Garmin watch vs Whoop.
Using a Whoop can improve your sleep and be infinitely more useful than anything else you have tried. It evaluates your sleep performance and tells you how many times you woke up during the night, how long you spent in each sleep cycle, and your resting rate.
Most Garmin and Apple Watch models will only show sleep quality characteristics in specific protocols. You'll learn how much time you spent sleeping, how much time you spent awake, and how much time you spent in different stages of sleep (deep, light, and REM).
But the Whoop strap makes it such that the sleep analysis system operates with all fitness tracking protocols.
Heart Rate Variability & Monitoring
Garmin watches and Whoop woven straps provide accurate data for resting heart rate and heart rate variability (HRV).
The Whoop heart rate monitor is extremely accurate, though it's worth noting that readings from the bicep band are generally more accurate than readings from the wrist band. It focuses on HRV (heart rate variability), which Whoop believes is important in cardiac wellness. The results are determined by the quality of sleep, resting heart rate, and HRV.
A Whoop strap and Garmin watches provide comparable sleep, heart rate, and recovery analysis. But Unexpected heart rate variations, stress levels, and activity goals are all alerted by the Vivosmart 4 of Garmin because Sometimes you just need a little nudge in the right direction.
However, the minor increase in analysis of a Whoop strap, which is much better when combined with a bicep band, allows Whoop to edge ahead in this area.
Calories tracking:
Whoop and Garmin keep track of how many calories you burn throughout the day. You can simply check how many calories you've burned and whether you've met your goal by logging into the Whoop app or to your Garmin connect.
Active calorie values are the calories burned only while doing physical activities like walking or working out throughout the day. Active calories are calculated by Garmin devices depending on activity level, activity type, age, height, weight, gender, and heart rate (if available).
Manually produced activities are also counted as active calories by Garmin Connect. This feature performs the analysis for you and assists you in staying on track.
Water-resistant:
Current versions of both watches are water-resistant, so you shouldn't be concerned if you take a shower or if the band or watch becomes wet.
In addition to all those new features both Garmin and whoop have, both watches are water-resistant, the new and improved 4.0 and the Garmin Vivoactive 4 includes a new and improved waterproof battery pack.
Cost/pricing:
Unlike the Garmin, the Whoop strap does not require a one-time payment. Instead, when you sign up for the $30 monthly subscription programme, you will receive free upgrades with the purchase of a subscription. You get a Whoop Strap 3.0. On the other hand, additional accessories and bands will be more expensive.
When you buy a Garmin watch, you don't have to pay a monthly subscription to use it. However, if you want advanced features such as maps or traffic updates, you may have to pay extra.
Recovery score:
A convenient health monitor overview in the Garmin fitness tracker shows you further insights and targets adequate recovery data if your health is in decline due to illness.
A Whoop strap is also good for this, especially with the 4.0's new health monitoring feature, which gives your body a recovery score and further analysis, but it still falls short of Garmin watches.
Strain Score:
This is a feature in which whoop outstands the Garmin fitness tracker, as the Garmin tracker doesn't have a strain score measurement sensor.
Your Strain is a measurement of the amount of cardiovascular load your body bears throughout the day or during a specific activity. WHOOP measures your effort and rates it on a scale of 0 to 21. Balance your Day Strain and Recovery to maximize the efficiency of your efforts, and compare Strain for similar sessions over time to understand how your body evolves.
Whoop's tiny computer chip brain is clever enough to combine your manual inputs (like recording an hour-long CrossFit workout) with all the Strain you underwent it automatically detects. This method gives you benchmark strains to keep under or seek to exceed to optimize performance and recovery.
This figure is extremely useful in understanding Strain from a physical and a mental standpoint.
A Quick Look: Garmin Vivoactive 4
The Vivoactive 4 is a strong everyday tracker for the casual health and fitness seeker, and it has a simple and sleek design. The essential elements to trigger you up are there, such as heart rate, sleep tracking, and activity statistics, but it's not particularly insightful beyond that.
Compared to simpler fitness trackers, this watch is both inventive and technically superior in every way.
It doesn't matter if you're a professional runner looking to establish new records in terms of time and performance or if you're a beginner looking to measure their fitness across a variety of sports and activities.
It isn't as glamorous as the new Garmin Venu, but it may be for the best for some as It includes a larger, easier-to-read display and a longer battery life.
The watch constantly samples your heart rate and will alert you if it stays too high or too low while you're at rest, even with contact sports. It also helps gauge how hard you work during activities.
This watch is water-resistant to up to 5 ATMs, making it ideal for a swim, shower, or day at the spa.
Pros of Garmin the Garmin Vivoactive 4:
New health statistics

On-screen animations

Great for triathletes

Comes with preloaded activity profiles

V02 Max indicator

Innovative performance condition technology

Multiple GNSS navigation protocols
Cons of the Garmin Vivoactive 4:
When compared to other models, the battery life is inferior.

Doesn't work well with other apps

Expensive
A Quick look: Whoop 4.0
Within the fitness tracker market, Whoop 4.0 is famous for its outstanding fitness tracking features and its stylish and comfy design.
Heart rate, heart rate variability, skin temperature, skin conductance, respiratory rate, pulse oximetry, and total movement are all accurately measured by the Whoop 4.0.
The Whoop Strap 4.0 is a high-quality, in-depth fitness tracker ideal for athletes seeking health insights. The enhancements in Whoop 3.0 don't take away from what makes it unique, assisting you in making an informed, data-driven approach to your exercise and fitness.
The new and enhanced 4.0 also has wireless charging and a new and improved waterproof battery pack.
Pros of whoop 4.0:
It's jam-packed with advanced sensors that collect five health parameters at a rate of 100 times per second.

Sleep and HRV tracking are accurate.

Provides thorough sleep performance data

insight into your daily Strain and recovery rate.

Long-lasting battery.

Recharged without removing the strap from your wrist.
Cons of whoop 4.0:
Third-party chest straps are not supported.

Compared to other brands in the field, this model doesn't track many fundamental fitness tracker features like steps.
Garmin Connect App vs Whoop App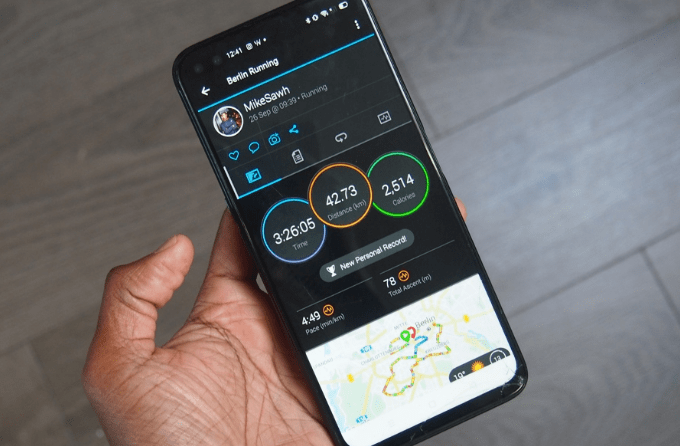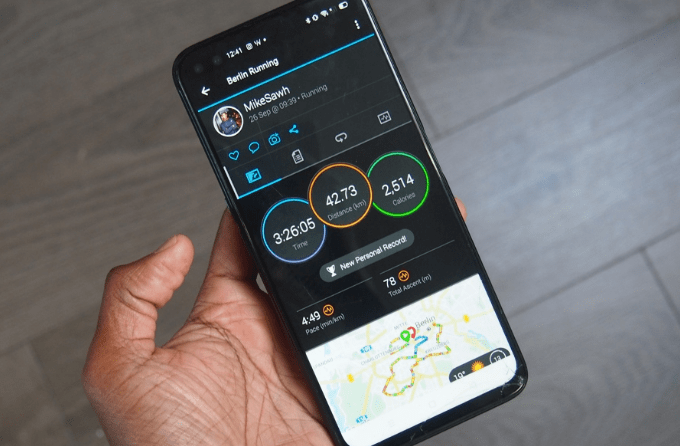 Garmin Connect is a app that allows you to track, analyze, and share the health and fitness activities that your associated Garmin gadget has recorded.
The Garmin app for connected GPS devices contains useful functions like Garmin pay and Garmin track and expanded capabilities depending on the model you buy.
When you open the Whoop mobile app (available on Android and iOS), your Data is organized into three categories: Strain, recovery, and sleep.
The monthly Whoop subscription expenses of each woven strap are the major issue with a Whoop strap in this category. These fees will be required to access features such as recovery score, heart rate, blood oxygen level, and others.
You'll need to choose a subscription plan to view results because each Whoop strap only displays data in the app.
Quality Tests between whoop and Garmin
Test 1: A Short stroll
The distance was monitored similarly by Garmin and Whoop.

Heart rate data revealed a different scenario. Although Whoop calculated that I burnt half as many calories, it had a greater maximum and average heart rate. At modest (80 per cent max) heart rates, Whoop drastically underestimates calories, in my experience. Garmin had 117bpm, and Whoop had 136bpm. The Whoop just honestly seemed to pick a random number.
Test 2: Run
There's more consistency between the two; in fact, I'd say the Whoop tracks a little better than the Garmin at times, but they're both fine.

In terms of peak HR, Whoop had 176bpm, Garmin had 172bpm

Overall, I believe they both tracked the run accurately. However, watching how they all deal with the less steady-state activity will be fascinating.
Test 3: Strength Training
To be honest, they were all rather close in proximity. No one is having any difficulties here. I suppose it would be interesting to witness some really hard squats or deadlifts.

The only significant variation was calorie estimation: Whoop had me at 97 calories, while Garmin had me at 216.
The only other note was that this was my first time using Garmin's strength app. You simply tap to begin a set, and it attempts to figure out how many reps you perform and whatever activity you're doing, and you know what, surprisingly, it guessed it right all the time.
Garmin vs Whoop: FAQs
Is there anything better than WHOOP?
A Whoop strap is a great piece of technology in the world of fitness trackers, but Garmin watches, thanks to integrated GPS protocols, are very hard to beat.
The Whoop strap is great for tracking your blood oxygen level, heart rate, recovery score, and, yes, sleep reports, but I find Garmin to be slightly superior in terms of available features in terms of battery life, body battery technology, blood oxygen measurements across many different activities, including contact sports, and more.
Does Whoop work with a Garmin watch?
A Whoop strap functions with the Garmin application, which is great news if you already own a Garmin and want to try one out.
with the Whoop 3.0 band, you can pair the strap with any third-party app/device and broadcast your heart rate to that device, just like any other Bluetooth Smart heart rate strap
Although your Whoop strap will not pick up all of the features available through Garmin, such as body battery readings, it will provide more than enough functionality to access and view using the Garmin application.
Is Whoop worth the money?
It's not cheap, but if you want more information about your health and fitness habits, it might be worth it.
Whoop is a fantastic fitness tracker brand based entirely on cutting-edge heart rate and sleeps statistics technology. However, the bands are unlikely to appeal to everyone.
The primary disadvantage of this organization is the various subscriptions, which many users find to be quite inconvenient.
Does whoop work without a subscription?
No, whoop cannot work without a subscription. You can download the WHOOP App for free, but you must pay a monthly subscription charge to use it. WHOOP provides specialized data insights through its monthly payment in addition to weekly, monthly, and annual performance reports
Is Whoop, Apple Watch, or Garmin more accurate?
The Garmin is more accurate than the Whoop and apple, especially when connected with the Polar armband.
The Garmin Connect app offers several useful features. The Body Battery method is particularly appealing since it continuously measures your HRV to provide you with a level at any time of day.
Can Garmin connect to iPhones?
Garmin smartwatches are compatible with Apple's iPhone, as long as you're running iOS 7 or higher.
All you need to do is download the Garmin Connect app from the App Store and connect through Bluetooth to link your Garmin watch with your iPhone. After that, your Garmin watch will be connected to your iPhone.
Summary
Both watches can beat each other in their domain of specified fitness tracking features, and its totally upon your taste which specs and design allure you more
Some people will say that the Garmin is more accurate than the Whoop, and some will stand against the statement based on their personal preferences
With the Garmin, it is convenient to watch your pace or hear your rate zone mid-workout. The Garmin Connect app offers a number of useful features. The Body Battery method is particularly appealing since it continuously measures your HRV to provide you with a level at any time of day.
Similarly, there are several aspects of the Whoop that you cannot bring a match, like the red/green when you wake up in the morning. On the Whoop, I believe sleep detection is still superior.