Garmin is standing at the top among the best smartwatch brands. With a wide collection of features, watch faces and apps, you can take your fitness journey to the next level.
I have been using my Garmin Venu 2 Plus for the last year; apart from its premium training features, I have found some of the best Garmin Watch apps that help me to improve my performance.
Different types of Garmin apps are available on the Garmin Connect app, and you can choose according to your preference.
So let's dive deeper and look for some unique Garmin Connect IQ apps that add more value to your Garmin Watch.
10 Must-Have Garmin Watch Apps
The below mention apps are compatible with the follow Garmin Watch Series;
Fenix
Forerunner
Venu
Epix
Delta
Vivoactive
MARQ
1- Spotify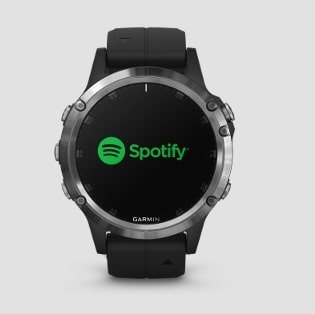 You must install the Spotify app on your Garmin Watch if you're an entertainment lover.
The Spotify app on the Garmin watch gives you access to thousands of motivational music and tracks you can listen to during a workout.
You need Bluetooth headphones connected to the Garmin watch because Garmin watches don't have built-in speakers. You can also download music for offline listening and pile up your playlist.
Garmin users require Spotify Premium to access tracks and music. So if you have a Spotify app on your Garmin watch, you don't need to carry bulky phones in your pocket during workouts.
2- Running App Professional 2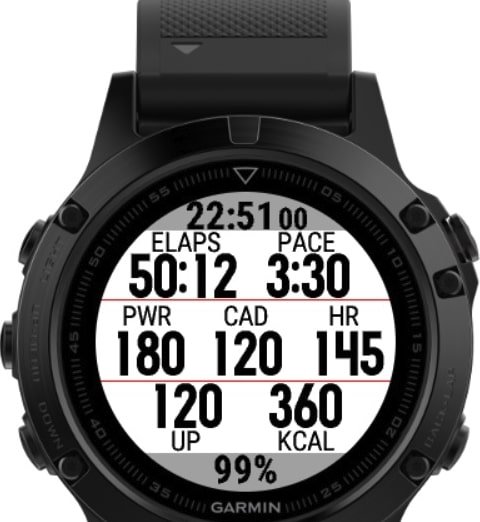 Being a runner, you have to keep an eye on your running metrics, and Running app Professional 2 provides real-time running stats that help you to improve your running performance.
You can view the pace, HR, calories, cadence, speed, timer, and many other data at a time. While running, you can view all these sats at a glimpse to motivate yourself.
Running app professional 2 is customizable, and you can choose your desired data field that can empower you to boost your performance.
3- Workout Time+
Whether you're doing a CrossFit to strength training, pre-warm is a must-have thing, and with Workout Time+ the warm becomes so easy and fun. I have installed this app on my Garmin watch to push myself while warming up.
It has 30+ basic built-in exercises, including pushups, butt kicks, jump rope, squats, etc.
The app counts the reps and shows you animated images and heart rates. The Workout Time + sync data with the Garmin Connect app in real-time so you can see the performance after workouts.
A beginner can follow complete body workout routines to level up their stamina and muscle mass. This is so easy to use; simple swiping helps you navigate and choose workouts.
4- Hunt & Fish
To become an unbeaten hunter, you need advanced tools that increase your chance of success. The Hunt & Fish on Garmin watch is the app that provides tools to inform you about the hunt.
The Garmin app tells the moon's rise and set time, the moon's position, and other important data to help you find the best time for your hunt.
Apart from these features, the Day time is another exceptional feature that tells which is the ideal day for hunting. These features not only save you time but also increase the chances of your success.
5- FB3 Yoga+
Yoga is a precious practice for mindfulness and boosting focus, and with the Fb3 app, you can track your yoga session and sync data to the Garmin Connect app. This helps you to see the calorie burn, heart rate, and yoga session time.
FB3 Yoga + aims to improve your yoga sessions by providing real-time data on your watch. You can customize data fields according to your preferences. Different data fields include steps, energy expenditure, temperate, calories, heart rate, timer, and much more.
So if you want to bring effectiveness to your yoga sessions, pilates, meditations, and hot spa, you must install the Fb3+ yoga app on your Garmin watch app. You have to only pay $3 to access all its premium data fields.
6- Accu Weather
Accu Weather is one of the famous weather apps, and now it's also available on Garmin Connect IQ.
Before planning adventures or hiking, checking weather conditions is a must-have thing. And this is possible with the Accu Weather app. The app also allows you to check the forecast's next 90 and 120 minutes so you can take necessary precautions.
Luckily, Accu Weather is a free app that every Garmin user can install on their watches.
7- Walker
If you're planning a Marathon or half marathon, install the Walker app on your Garmin. This app has several data fields that show real-time stats that push you to keep moving forward.
Data fields on the Walker app are customizable, and you can choose seven to eight data fields at a time on screen. At a glimpse, you can see your heart rate, calories burned, speed, distance covered, pace, steps count, etc.
Apart from just walking, you can also use the Walker app to track running and hiking activities. And this is a free app you can easily download from the Garmin Connect IQ store.
8- Find My Car
I know it's tiresome to find your parked car in a crowded place, but if you have the "Find My Car" app on your Garmin watch, you can easily navigate and find your car.
This app saves the initial position of your car and tells you the real-time distance between you and your vehicles. Apart from that, the app also tracks the expiration time for a few parking spots.
Overall, Find My Car is a useful app for people living in populated areas where finding a parked car is tedious.
9- JumpJump Pro
If you're a fan of rope skipping and want to track your rope skip counts, then you should install the JumpJump Pro on the Garmin Watch.
The JumpJump Pro app lets you set counts for your rope skipping, and it will show you a notification via vibration that indicates that you have completed the goal. It also tells you the heart rate while rope skipping and syncs all the data with the Garmin Connect app.
Overall, JumpJump Pro is a cool app that shows your rope skipping performance by telling you about lap speed, time, and count.
10- Hydration
Taking care of hydration is crucial for fitness freaks; it's difficult to achieve fitness goals without proper water intake.
The Hydration app will let you set your water intake goal for a day and show you the percentage of remaining water intake. This way, you can drink plenty of water to achieve your daily hydration goal.
One of the major downsides of the Hydration app is it won't sync data to Garmin Connect IQ app for now. Hopefully, in the next update, this problem will be fixed. But the Hydration app is free of cost, so you can ignore such disadvantages.
Final Words:
There are a plethora of Garmin watch apps available on the Garmin's Connect IQ store. Therefore, it's impossible to try all the apps, that's why I have written this guide to share some of the best Garmin watch apps that make your Garmin watch more valuable.
I hope you enjoy this article, and don't forget to tell us which Garmin app you like the most.
About Author