The fitness trackers market is expanding day by day. Every individual has some fitness goals, but only a few can achieve these goals.
But now with the help of the latest fitness tracker, it becomes much easier to monitor your fitness journey and achieve your goals.
There are a lot of brands manufacturing these fitness gadgets, but only a few of them stand. Amazon VS Whoop is the most trending topic that fitness lovers want to discuss.
These fitness trackers are available based on a monthly subscription, and both have some common fitness tracking features. But the question is, which one should you choose?
In short, Amazon halo is used to track your day-to-day basic fitness routine. But the Whoop is an ultimate fitness tracker made for more serious athletes and fitness lovers.
Today's article will discuss some of the major differences that make one fitness tracker the winner.
Amazon Halo VS Whoop: Comparison Table
| | | |
| --- | --- | --- |
| Features | Amazon Halo | Whoop |
| Display | No | No |
| Subscription | Also offers some basic features without subscription | Required |
| Strap material | Silicon | Super knit band |
| Steps counter | Yes | No |
| Blood oxygen level | No | Yes |
| Sleep tracking | Yes | Yes + More detail |
| Tone Analysis | Yes | No |
| Connected GPS | No | No |
| Strain Coach | No | Yes |
| Bluetooth | Yes | Yes |
| Battery Life | 2 days (Tone enabled), 7 days (Tone disabled) | 4-5 days |
| Subscription price | $3.99/month | $30/month |
---
Amazon Halo VS Whoop: Setup
Both of these fitness features lack a screens. Only there is a sensor, so how can you view the health metrics? Amazon Halo and Whoop offer the smartphone app to view all activities and health data. You will get a guidebook with both trackers that enables you to connect your trackers with their apps.
Amazon Halo:
I think the initial setup of Amazon Halo is a little more complicated than Whoop. The Halo app asks you to do some things like you have to read some short sentences so it can track your tone.
Similarly, you have to take pictures to be scanned for tracking body fat. Plus, you have to make an account on the app and put all your biodata and information during registration.
Whoop:
Pairing the Whoop tracker with whoop app is pretty easy. Firstly you have to Sign Up for a new account. During pairing Whoop with the app, make sure it's not being worn on your body. Secondly, confirm that green LEDs are off. You can follow this complete guide to sync Whoop with its app.
Once paired, Whoop starts syncing your data to its app and provides some basic information on its features.
Note: You have to wear the Whoop tracker for four full days before it starts giving accurate results.
---
Amazon Halo VS Whoop: Design
Both Amazon Halo and whoop are different from the rest of the fitness trackers. These fitness trackers look like a wristband made of some fabric.
Amazon Halo:
Amazon Halo is something that gives a unique flavor and feels. It is pretty different from Whoop, with no clip on the dial. The strap fabric seems durable and much more comfortable. The fabric band comes in three colors; black, rose gold, and silver.
Further, the fabric strap is water and sweat-resistant, meaning it's free from allergies and skin infections.
Because of its unisex design, Halo also looks good on female wrists. Amazon Halo weighs 23g and feels more lightweight. It has a 5ATM water-resistant body, so you can use it while swimming or taking showers.
On the side, you will get a button that helps you rest the device if needed on the side. Plus, this button also performs different functionalities depending on the pressing nature.
Whoop Design: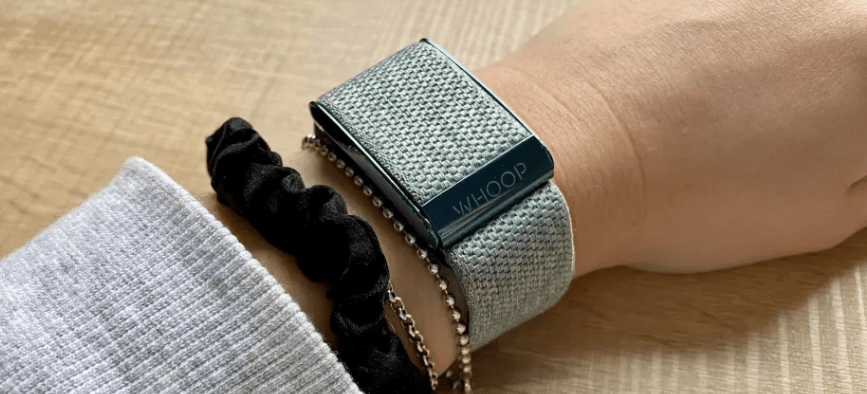 A whoop band is much wider and thicker than an Amazon halo band. Also, it gives a sporty feel and seems more durable. The strap of Whoop is made of thicker fabric, giving more comfort, and I prefer such thick straps. These straps provide a strong grip during any outdoor sports.
Unlike the Amazon halo band, whoop offers 34 different strap colors and styles, so you can choose the best one that matches our style.
You can easily tie its clasp and adjust it according to your wrist. I usually prefer to wear a little tight to get more accurate readings. Plus, Whoop also allows you to change the band whenever you want.
The advanced design of whoop allows you to charge the tracker while you're wearing it. It's an excellent option for those who hate that one or two-hour gap in data when charging their device.
---
Amazon Halo VS Whoop:

Battery Life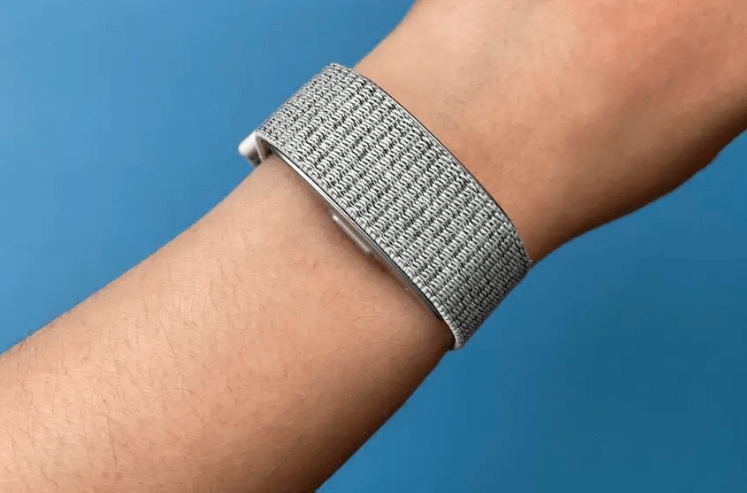 Battery life is one of the essential factors. Both Whoop and Amazon Halo offer good battery backups. But Whoop's battery seems more potent than the Amazon halo battery.
Amazon Halo:
I have been using Amazon Halo for the last month, and its battery doesn't impress me. The battery dies more quickly when you use multiple features in a row. It will last for 3 days, and then you need to charge it. But you can also extend the battery life to 7 days by disabling the tone. But I keep the tone most of the time and have to charge it about every single day.
The fast charging in Amazon Halo is a plus point, and it takes 90 minutes to charge the device from 0% entirely.
Whoop:
The new version of Whoop comes with a more powerful battery that uses silicon anode and produces 17% higher energy density than the previous generation. Not only does the whoop give longer battery life, but its charging mechanism is much better than the Amazon halo.
Whoop says that battery life lasts for 5 days on a single charge, and in testing, I have found those estimates to be accurate. I only charge the whoop once a week.
Talking about its charger, whoop has introduced a new charging technology that allows you to charge the device while you are wearing it. The charger slides onto the tracker itself, and you can charge the device while you are tracking your activities.
---
Amazon Halo VS Whoop:

Fitness Tracking Features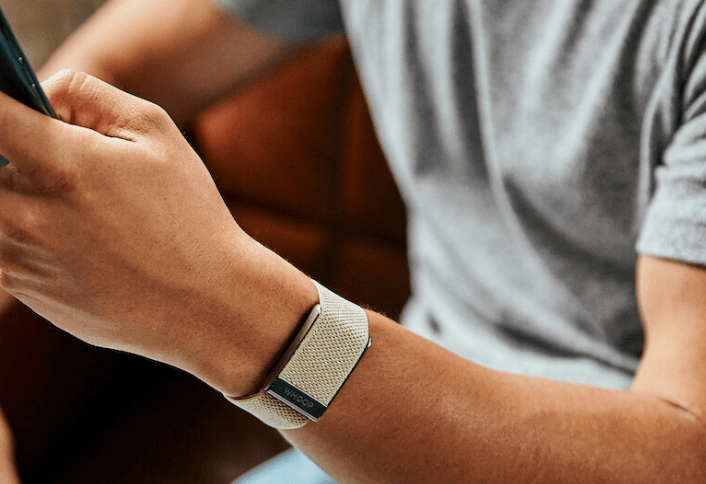 Fitness and health features are the main things in any fitness tracker. A good fitness tracker deeply tracks your daily fitness routine and gives a detailed analysis of this routine. Luckily, both Whoop and Amazon Halo fitness trackers provide basic plus advanced fitness metrics that help you maintain a healthier lifestyle.
Amazon Halo:
Amazon Halo comes with all the essential health tracking features. Without its premium membership, you have only access to activity sessions, steps, heart rate, sleep temperature, and calories burned. These are some of the basic features that every fitness lover needs.
But in its premium membership plan, you will get some extra exciting features that are recommended if you have some serious fitness goals.
You have to pay $3.99/month to access all the premium features. Amazon Halo offers a body composition that monitors your fat percentage, a better indicator of health than weight or BMI alone. Next, it gives you a detailed overview of your daily nutrition, and you can also see tons of recipes, weekly menus, and more.
Similarly, in an app, I have seen dozens and dozens of home workout programs (over 20+ minutes). You will get great videos like orange theory, meditation, yoga, HIIT workouts, stretching, etc.
Similarly, for the elderly, it also includes movement health and movement score that measure the intensity of your movement and tells you much power is in your moves.
I like the sleep tracking system of Amazon halo that deeply measures your sleep insights and also gives exercise-backed suggestions to help you sleep better.
Lastly, Halo offers a voice tone analysis, a unique feature that I have seen in this fitness tracker. This feature measures your mood level based on your voice tune. The Halo can help you make stronger relations with others using this feature.
Whoop:
Whoop is made explicitly for serious or professional athletes who want to see extensive performance metrics. It can measure your blood oxygen level, HRV, skin temperature, sleep insights, etc. If you are involved in cardiovascular strain, whoop will also track this.
The good thing I have seen in Whoop Tracker is its intelligent algorithms; the more you wear this tracker, the more it tells you about your health. After wearing this device for a week, it tells how my body is recovering daily.
You can also set haptic alarms that help you wake up at optimal times. As compared to Amazon halo, whoop gives more precise results. It has 5 LEDs and 4 photodiodes that provide more accuracy.
The Whoop app gives better and more detailed insights and health metrics than the Amazon halo app. But the whoop subscription plan is expensive and costs $20/month.
Whoop apps show real-time feedback on your sleep, recovery, and other health metrics, unlike other health apps. Plus, you will also get a personal virtual coach in-app that assists you in how to keep moving on the right path.
One last thing that I feel is missing in whoop is step count. According to whoop, they don't count steps because they believe it's irrelevant to your physiological performance and health.
---
Amazon Halo VS Whoop:

Apps
Like the rest of the fitness trackers, Whoop and Amazon Halo also offer smartphone apps to see health metrics. Both bands have premium app designs, but Halo has a more user-friendly app, whereas the Whoop app gives a more in-depth analysis of health data.
Understanding whoop apps takes some time, whereas Halo apps have easy UI, which anyone can easily understand.
Amazon Halo: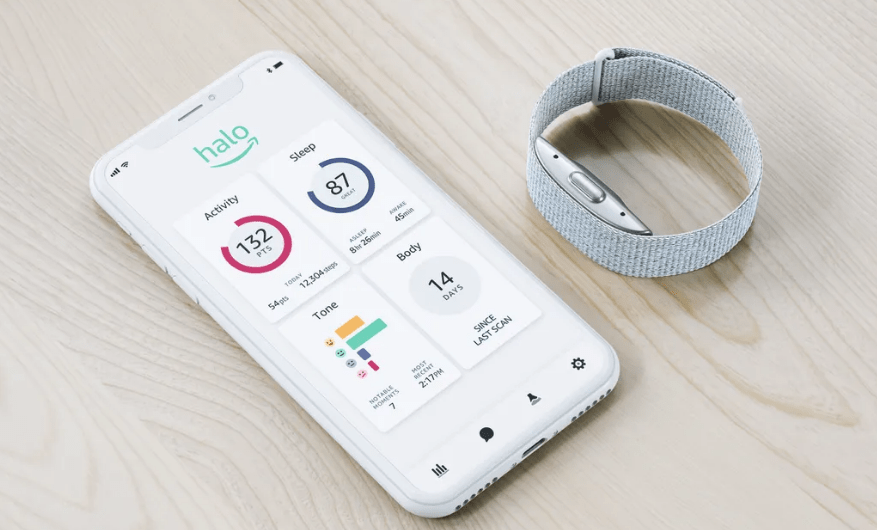 Amazon halo app is based on different cards that show the health metrics. If you click any of the cards, it will show you further detail about particular metrics. Any beginner can easily understand and use this app.
Whoop: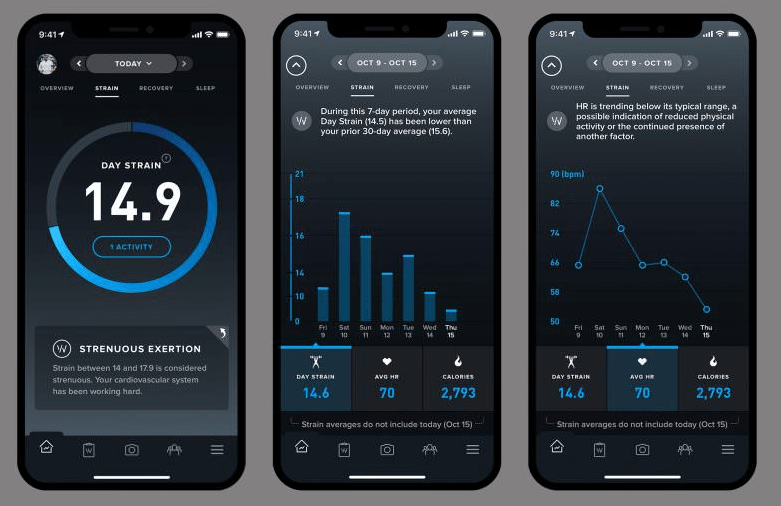 Whoop app offers a lot of options and health metrics. Although the dashboard is easy to understand, it takes time to understand the app fully. In the latest version of the app, Whoop has introduced stain and recovery options that show different graphs and trends to understand your health. Plus, it also allows you to join different fitness groups and communities to keep yourself motivated.
---
Amazon Halo VS Whoop:

Price
Price is one of the essential factors that enable you to make decision. Both Whoop and Amazon Halo charge for a monthly subscription. Whoop is a little more expensive than Amazon halo, but it gives more premium features that are worth it.
Amazon Halo:
Amazon Halo is the product of Amazon, and that's why it could be trustable. Also, you have to pay $54 to own this fitness tracker. But then marketing comes, and you have to pay $3.99/month. But I think it's more worth it to access all the premium features. According to Amazon Halo subscription policies, you can quit the membership anytime with refund of current month.
Whoop:
On the other hand, the Whoop band is cheaper than Amazon Halo. It only cost $30 at the beginning. But you have to pay $30/month to access its additional features. But if you sign up for a yearly subscription, it will cost you less. This is a pretty expensive deal, but it will offer more valuable features in return.
---
Accuracy
An accurate fitness tracker is a virtual coach that allows you to track your performance and health more effectively. Luckily both Amazon halo and Whoop give accurate results. But in some cases, results might fluctuate if you don't wear the device as suggested by the company. The sleep results in Amazon Halo may differ sometimes.
How To Get Accurate Results
The whoop has mentioned some criteria to get more accurate and precise results. There are:
Firstly, make sure that the sensors under your whoop fitness tracker are clean.

Make sure the device is tight and firmly in contact with your wrist.

You should move the Whoop band up if you have a smaller wrist. Few people find that putting it higher up the arm will give more accurate heart rate readings.

Lastly, make sure that the whoop band is threaded correctly.
---
Whoop VS Amazon Halo: Compatibility
Whoop app allows you to import data from other apps. Whereas Amazon Halo doesn't connect with third-party apps.
According to Dcrainmaker, whoop begins sync from Strava, Garmin, and Apple health. I have seen that most people import their workouts, meditation, and personal information from Apple health to whoop. For this, you need a simple acceptance from Apple Health that Whoop will access your data. Once connected, you can import all of your major data to whoop. Now Whoop is also trying to enable reverse data direction – from Whoop to Apple Health.
---
Pros & Cons of Whoop:
Conclusion:
Now it's time to declare a winner. When it comes to Amazon Halo vs Whoop, they give similar features with only minor differences. But there is a huge price (subscription) difference between both.
In a nutshell, if you are on a budget, then Amazon Halo is the best option for you. Otherwise, if you are a pro athlete and need more detailed tracking of your activities, you should go for Whoop. Whoop is made for those people who want to track every aspect of your fitness journey and are too conscious about their health.
Now it's up to you which fitness tracker you want to choose. Let's know in the comments which fitness tracker you want to buy and why?