You can imagine how terrifying it would be to lose your Whoop strap and not know where to look for it.
A smartwatch can only be tracked if it has built-in GPS, connected via Bluetooth to a smartphone and a Wi-Fi network when required.
However, because the whoop strap lacks a built-in GPS tracker and instead relies on your phone's GPS tracker to monitor your daily activities, a lost whoop strap cannot be tracked.
If you've looked in all the places and still can't find your Strap, here's what you need to do.
What To Do If You Lost Your Whoop Strap?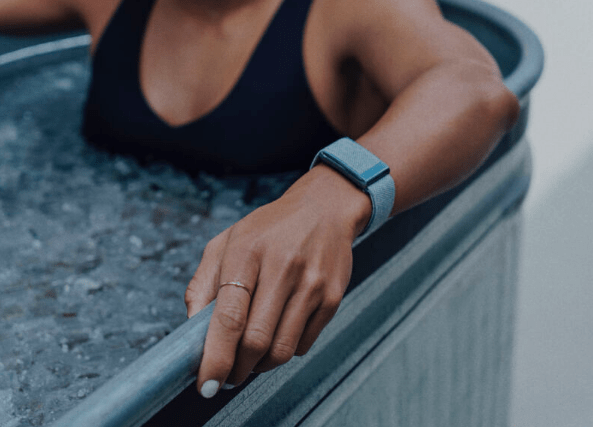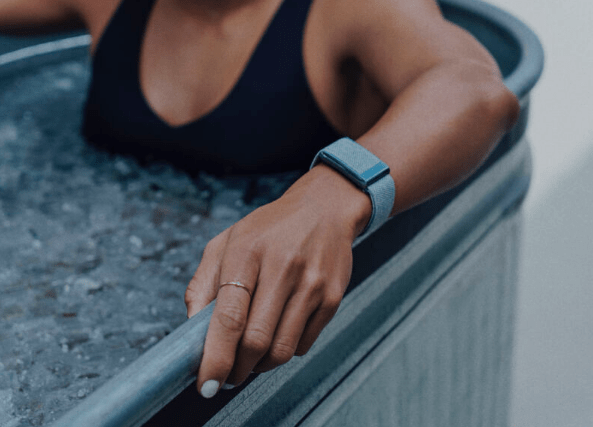 Nothing in the world is completely unachievable, especially when it comes to technology. Whatever smartwatch you have, something smarter is always on the horizon!
And, like with everything else, no technological device is perfect; similarly, the whoop strap has some outstanding features such as health and sleep tracking, skin temperature and blood oxygen levels measurements, and so on.
However, as previously stated, the whoop strap lacks a GPS tracker, which means that if the Strap is misplaced or lost, you cannot find or locate it using the GPS feature or the find my device app to locate your Strap.
All you can do is keep looking for the Strap in the places where you exercised or spent your time.
If you still can't find it, we suggest purchasing another whoop strap because you already have your previous exercise, sleep, and other health records saved in the whoop app. Rather than purchasing another fitness tracker, we recommend purchasing a whoop strap for yourself.
Does the Whoop Warranty Cover a Lost Whoop Strap?
If you've lost your Whoop Strap, you cannot ask them to replace it. But If your WHOOP Strap becomes faulty during the Manufacturer's Warranty, WHOOP will replace it at no extra cost.
Their replacement warranty excludes the following terms:
Lost or misplaced whoop strap

Damage or inability caused by mishandling or operator error, general wear and tear, inappropriate or neglectful use, inadequate or abnormal use, or any use that is contrary to WHOOP's guidelines

Cosmetic harm caused by accident, acts of God, unauthorized commercial use, abuse, neglect, theft, or unexpected weather patterns

Any unauthorized product modification

Unapproved repair attempts or use of parts not actually intended for or suitable with the WHOOP Strap

Any change to the factory make and model or registration number
This Limited Warranty provides the buyers with particular legal rights; however, you may also have other authority that vary by state and may terminate this warranty.
WHOOP is not responsible for fixing or replacing your WHOOP Strap if you infringe this Limited Warranty beyond the Limited Warranty period.
What is Whoop Non-warranty Replacement?
You may demand a $120 refund to replace your WHOOP Strap that has expired beyond the Limited Warranty. You must meet the requirements to be eligible for the Non-Warranty Replacement:
Have an active Subscription with no unpaid charges or outstanding balances. Maintain a valid Payment System on file to charge the refund.
To order a non-warranty replacement, email WHOOP Support at [email protected] WHOOP will then send you an itemized bill for the replacement strap. WHOOP will send you a confirmation email once you have paid.
Ways You Can Secure Your W

hoop Strap From Losing
If suitable for you, move the WHOOP band up further up the arm closer to your elbow.
Some members believe that putting it higher up the arm keeps it more secure than putting it on your wrist, where it is more likely to become attached to something and fall off your wrist.
It is also a more accurate way of capturing heart rate, especially if you have a smaller wrist. Check that your WHOOP band is properly threaded.
I previously tested Whoop on the BICEP. I believe it is usually the best location for a precise HR track for optical devices, albeit the stresses and strains of cross-fit can cause issues in even the best tracking devices.
How Does the Whoop Strap work?
You may be intimately acquainted with other activity trackers or applications that allow you to quantify and record your daily activities, such as heart rate and pacing while working out. You can track your progress by looking at the data in the app.
Whoop Strap is a simple app that monitors your data 24/7 and categorizes it into three categories: recovery, strain, and sleep. The reasoning is simple: your prior monitored workout sessions aren't the only determining factor in your training readiness the following day.
Can You Track Your WHOOP?
Because the Whoop strap lacks a built-in GPS, you cannot track your lost whoop strap.
However, using the Strain Coach and your smartphone, you can help in tracking your prior routes. Select a task, toggle "Track Route" if you wish to track your route, and begin the task.
Make sure you have your phone with you during the task. You must activate the GS function on your mobile.
During your task, you can see your location and route. However, if your phone records coordinates that differ from your actual path or you lose GPS connection, the route data may be recorded inaccurately.
Can You Track a Stolen Smartwatch?
If your smartwatch is stolen, you can do a few things to track it down. It is worth noting that it may be difficult to locate if your smartwatch battery dies.
One option is using Google's Find My Device app to locate your stolen smartwatch. This is possible with the GPS tracker. Go to settings, then Google, then security, and finally find my device. You will then be able to locate your smartwatch. This app's other intriguing features include playing an audio signal, locking your device, and remotely erasing all private information.
FAQs
Does the Whoop strap have GPS?
No. The Whoop Strap does not include a GPS. All workouts, including cycling and running, rely on the Whoop app, which uses your smartphone's GPS capabilities.
How should a WHOOP bicep sleeve be worn?
The new Impact Sleeves protect your WHOOP on your bicep and have been thoroughly tested for accuracy. Remove the band and insert your WHOOP into the inner slot of the sleeve to wear—ideal for in-game use, contact sports, and high-intensity workouts.
How Can I Replace My Whoop Strap?
If you consider replacing your Whoop, contact Whoop Support and ask for a non-warranty substitute. Whoop will invoice you for the replacement strap. Whoop will then send you a confirmation email after you pay.
What happens if you stop paying WHOOP?
If you want to renew your Whoop, contact Whoop Assistance and demand a non-warranty substitute. Whoop will itemize the receipt for the replacement strap. Whoop will send you a confirmation email after you pay.
Can I purchase a Whoop Strap without becoming a member?
When you buy a Whoop membership, you make a six-month commitment. If you cancel, you still have to pay for six months of service and may keep the tracker, but it will no longer function. You also have a 30-day grace period after you begin the membership to return.
Can I wear my WHOOP on my dominant hand?
Whoop Strap is not like other fitness trackers on the market. You must be a member to get the most out of the Whoop and its accompanying app. On the other hand, Whoop does not allow for a one-time purchase.
What Should I Do If My Whoop Strap Breaks?
If your Strap is faulty within the warranty time, Whoop will substitute it at no additional cost, subject to certain conditions. This Limited Warranty, as well as the monthly and annual subscriptions, are non-transferable.
Final Thoughts
Don't lose track of your health and fitness because of a misplaced Whoop Strap. So, if you've misplaced your whoop strap, there's no way to get it back other than searching for it in places where you've worn it.
Because the whoop strap lacks a GPS feature, it cannot be tracked if lost.
We recommend replacing your whoop strap rather than purchasing another fitness tracker because the whoop app already stores your workout details and patterns.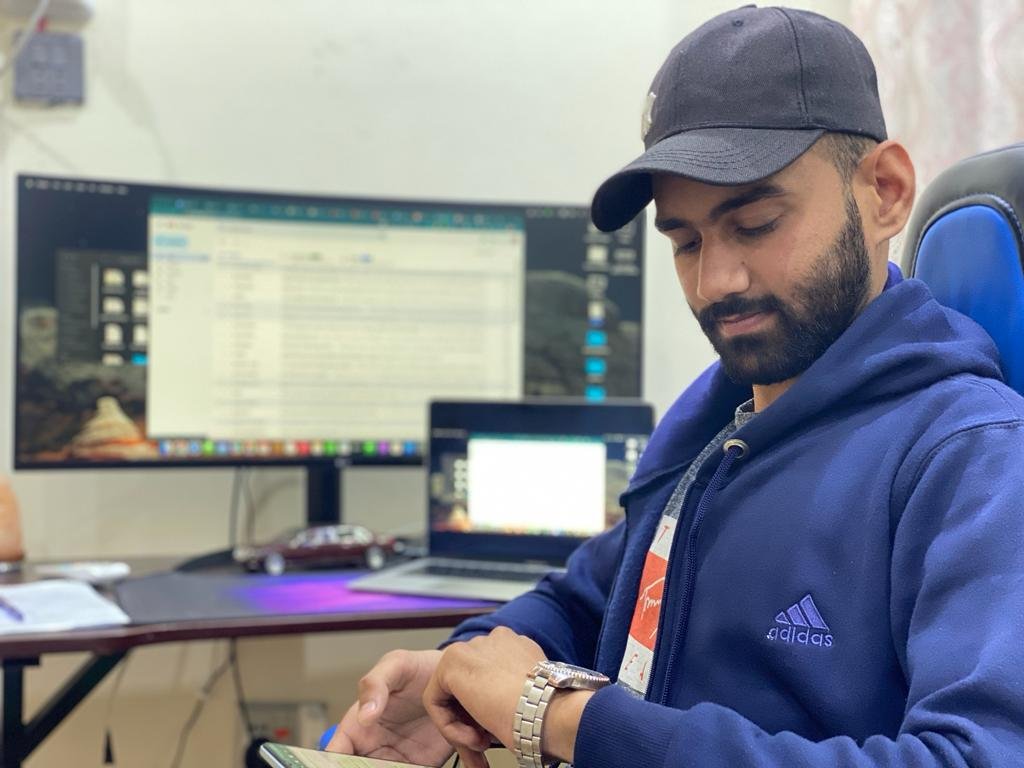 Ahmad Golarvi is a tech and fitness enthusiast with over five years of experience in both fields. He is passionate about writing about the latest advancements in fitness technology, including fitness watches, smartwatches, and other fitness gadgets.
With a background in fitness, Ahmad brings a unique perspective to his writing, as he understands the importance of incorporating technology into an active lifestyle. He has participated in various fitness activities, and understands the challenges and benefits of incorporating wearable technology into a workout routine.
His articles offer in-depth insights and analysis on the latest trends in the industry, as well as hands-on reviews of the latest products on the market. Ahmad's goal is to help readers make informed decisions when it comes to incorporating wearable technology into their fitness routine.