If you are a smartwatch user, you must have noticed a green light that flashes from time to time. This green light from your smartwatch is emitted by the PhotoPlethysmoGraph (PPG) sensor; this green light enters the blood and helps calculate heart rate.
In this article, we will discuss the purpose of green light and how it works. Secondly, this article will also discuss whether this green light is harmful to your body or not?
Why Does A Smartwatch Blinks Green?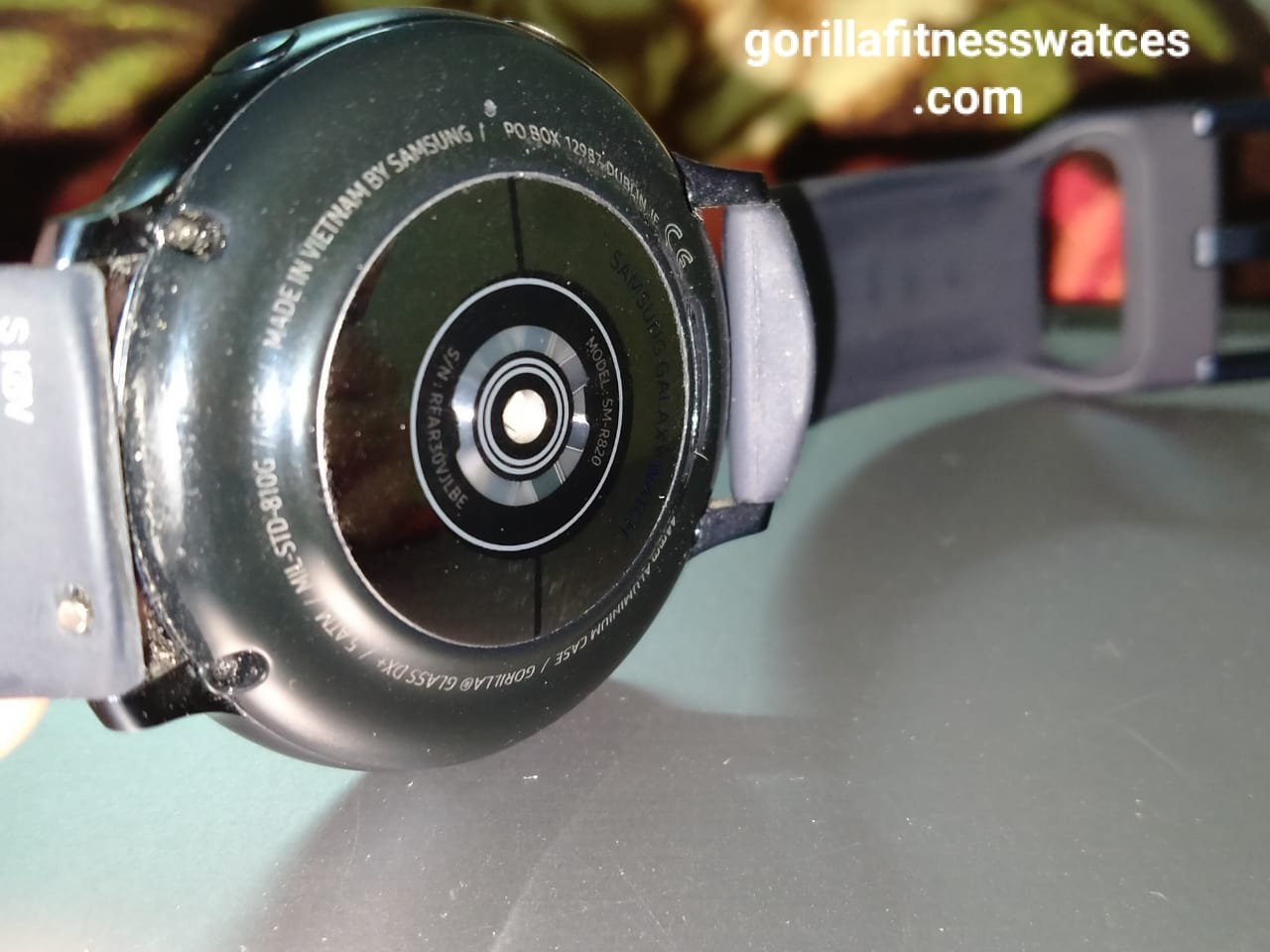 The reason behind this is that the smartwatches use PhotoPlethysmoGraphy (PPG) to monitor your heart rate.
The light flashes on the blood pulses, veins, and arteries under your skin, and a light-sensitive photodiode measure the amount of green light absorbed. The amount of light absorbed at a given time determines your heart rate.
The principle behind the blinking of the green light is that our blood color is red, so it reflects the red light and absorbs the green light.
All types of smartwatches use similar principle to tell heart rate, sleep, stress, etc. Secondly, this green light also blinks during activity tracking.
When you perform running, cycling, or any other activity, the sensors become active and constantly emit green light to measure your heart rate, blood oxygen level, and other health factors.
Is Green Light Is Safe For Your Skin
According to the research, green light emitted by a smartwatch is safe for the human body, as these lights have a low frequency. This light is the same as natural light, which is not harmful. Secondly, green light from any smartwatch has non-ionizing nature, which is safe and doesn't damage cells.
The blood monitoring method is only collected by illuminating, so there is no harm. You can use the heart rate monitoring function without any hesitation.
My Three Days Experience:
So to notice any effect of green light radiations, I wore Galaxy Watch Active 2 for three days in a row. After three days, I have seen nothing happening with my skin, and it's as normal and fresh as it was before.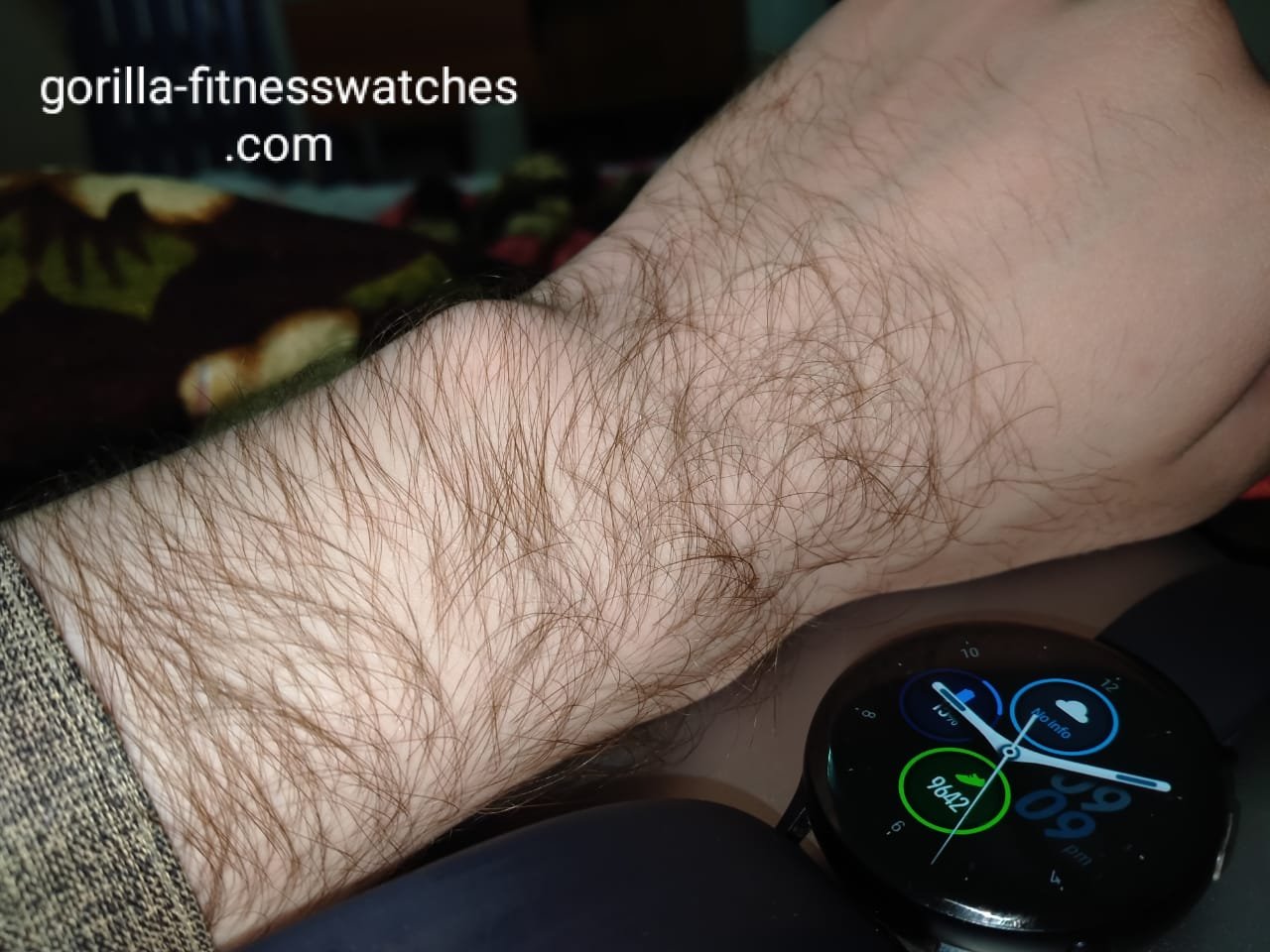 In a nutshell, the green light emitted by any smartwatch is safe for your skin and doesn't cause any skin problems. The only purpose of the radiation is to notice the movement of your blood cells.
Why Not Red Light Or Other Colors Of Light?
You must have this question in your mind that, "Why, not red light or other colors of light? So the answer is that the human blood color is red, and it absorbs a large number of green light.
Due to this absorption of green light, it reflects the red light and also other colors of light. Because of this reason, a smartwatch uses a green light for heart rate monitoring.
Why Does My Heart Rate Manual Test Fail?
When you measure the heart rate, you must keep in mind that your body should rest. Most people make their arms feel uncomfortable during the HR test, that cause break in green light frequency, and the test fails.
It's recommended to keep your arm still during the HR test; secondly, make sure to wear your smartwatch at one finger distance from your wrist bone. The green light from the smartwatch will quickly test the HR rate in this watch.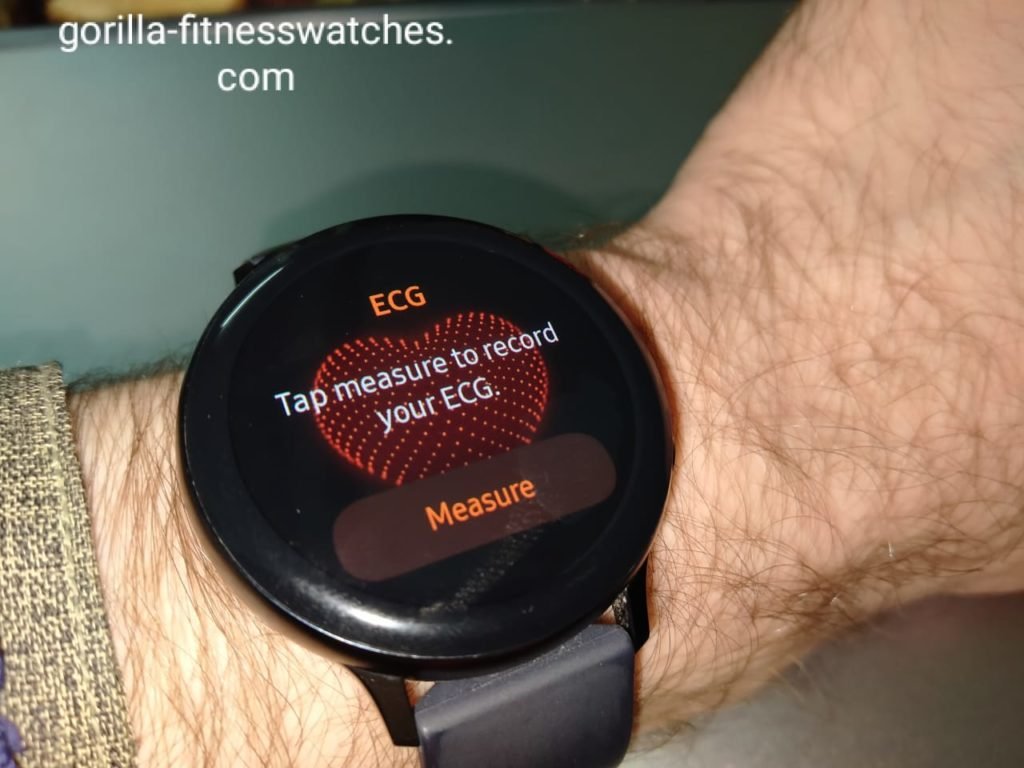 Some smartwatches have more sensitive sensors, so you have to wait a long to get accurate results.
Can You Stop Blinking Of This Green Light?
Smartwatches flash green light most of the time, even if you are not wearing them. By default, most smartwatches update heart rate data every 5 or 10 minutes. But sometimes, you might set your watch to measure real-time HR, which emits green light constantly and drains battery life.
If you don't want this green light, you can turn off the Automatic Heart Rate Monitor on your smartwatch.
For Apple Watch

:
If you are using the Apple Watch and want to turn it off, you have to turn off the heart rate monitor.
Now you have to open the Watch App on your iPhone and tap "My Watch" down at the bottom of the screen, then tap "Privacy." Then, finally, flip the Heart Rate switch. And you're done.
For Fitbit Watch:
If you are using a Fitbit watch, you have to go to Fitbit > Your Watch (top-right) > Heart Rate and set it to Off/On/Auto. You're done.
But if you turn it off, this means that it would not track your heart rate.
Note:
If you turn off the automatic heart rate monitor, it will not monitor your essential health metrics like heart rate, sleep, and stress. So you will get a very limited amount of data. If the green light is disturbing you, you can turn it off only during the nighttime and turn it on in the morning.
What Factors Affect The Heart Rate Test Results?
If you want accurate test results, you have to look at these factors that can affect your test results.
Weather can affect your test results. Your pulse may go up a bit in higher temperatures and humidity levels.

Stress, emotions, and anxiety can raise your heart rate.

Medications, nicotine and, caffeine can affect your test results.
Final Words
By reading the answers to all the questions mentioned above, you must now familiar with the flashing of the green light, its reason for blinking, its function, and its effect on the skin.
So, you must not be confused about this green light because all the fitness trackers that support the heart monitoring feature have this green light. And this light monitors the heart rate in those trackers.
You also must not be curious about the effects of this light, and you can use its function without any hesitation because it does not affect your skin and body.
About Author