No one can deny the power of Apple watches; they are not just fitness tracking watches but are packed with tons of smartwatches that increase the worth.
Even though the Apple watches are more expensive than the rest of the fitness watches, they offer high value to their users. I'm sure an Apple Watch user will never regret their investment in the watch.
From high-end fitness tracking features to their sleek design, there are so many reasons making Apple Watches are so expensive.
Here are some of my opinions on the high price of the Apple Watch in the market.
Why Are Apple Watches So Expensive?
1- More Premium & Accurate Fitness Tracking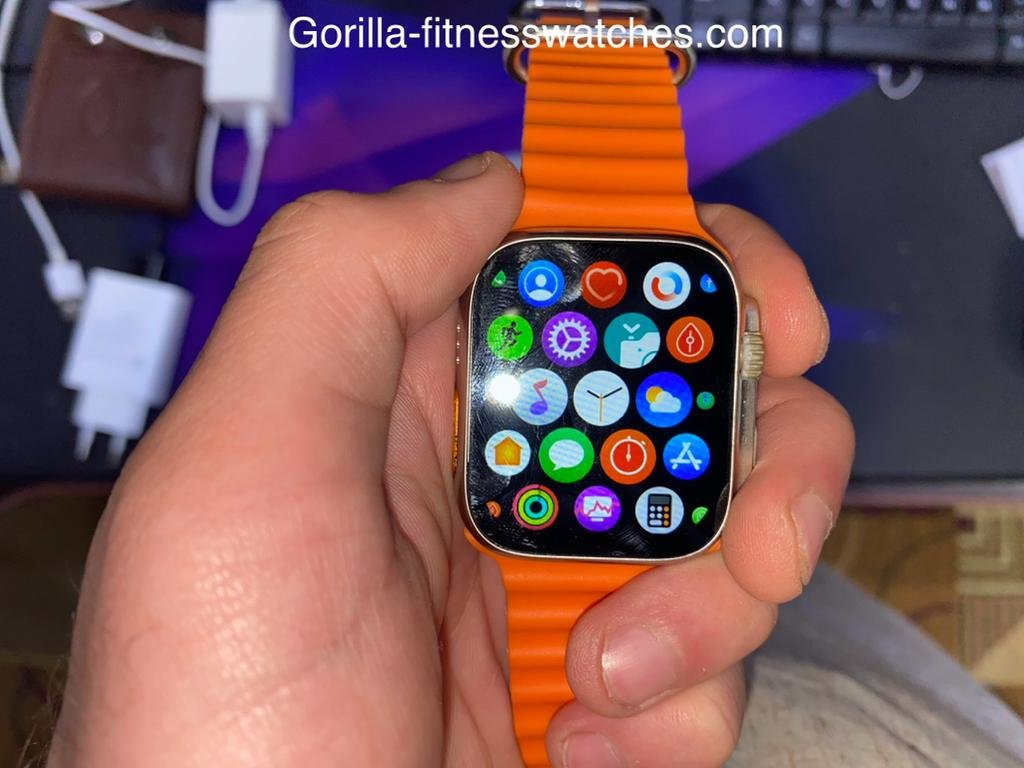 Fitness tracking features are the primary thing in any smartwatch, and Apple Watches offers the most premium fitness features. The insane fitness & health tracking capabilities of Apple watch impressed everyone. 
Along with real-time heart rate and steps tracking, you will be pleased to know that it can follow your stress, calories burned, floor climb, SpO2, women's health tracking, ECG app, High heart rate alters, Irregular rhythm notifications, sports modes. And much more.
But the good news is, Apple watches track all fitness activities more precisely and give you accurate stats. For a real fitness lover, the actual value matters; that's why I love Apple watches.
I know many other smartwatch brands available in the market offer the same features  like Garmin. But you will see these features in Garmin high-end watches that are over $500.
Apple Watches give you comprehensive insights into all your fitness capabilities. Similarly, Apple Watches automatically track your sports and activities, giving you a more detailed overview of your daily fitness routine. Undoubtedly the premium health feature in Apple Watches is worth considering.
2- Quality & Durability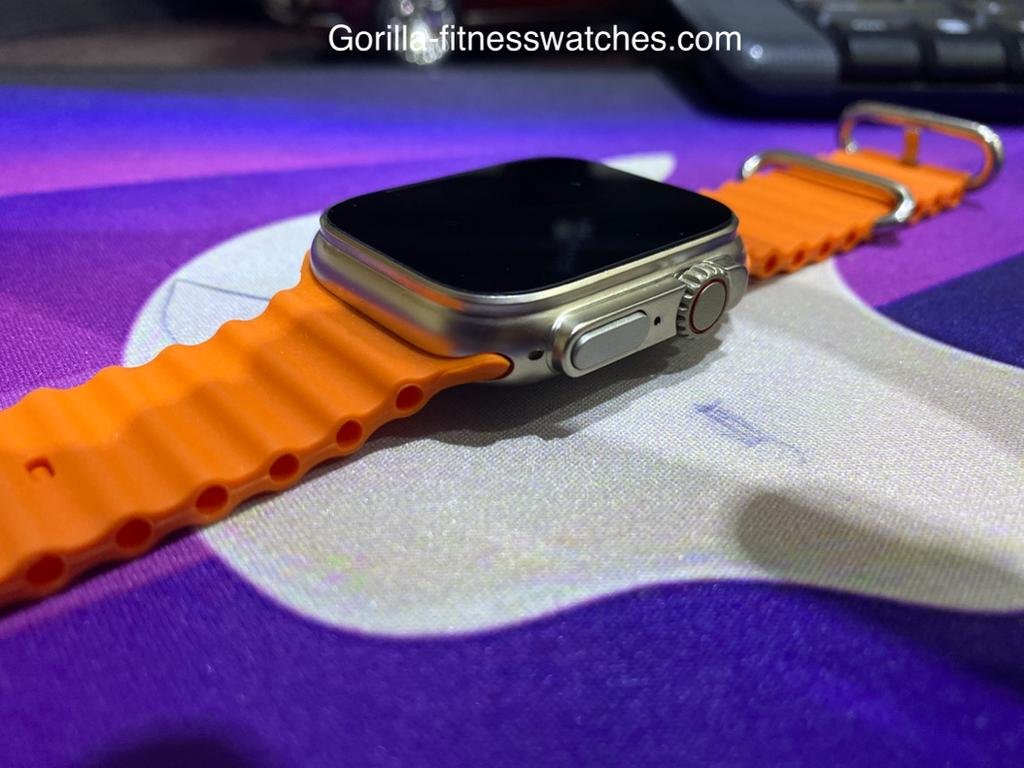 In the quality department, no one can outrank Apple watches. Compared to Fitbit and Amazfit watches, we have seen that Apple watch are made with premium quality polymer.
Mostly Apple watches have sapphire crystal Retina display and ceramic back. 
You can undoubtedly use these robust watches for outdoor adventures, hiking, cycling, etc, because Apple watches can easily bear the harsh environment. In addition, because of their 50-meter water-resistant capabilities, you can track your underwater activities.
And you are glad to know that the Apple watch works effectively underwater and tracks your every move. Moreover, this watch is entirely shock and dust resistant, so that you can easily use it in a harsh environment. 
Related Post: How To Charge a Apple Watch?
3- Phone Related Function
I think Apple Watch is a small digital phone as it provides you with every phone feature. In addition, because of its cellular connectivity, you can receive calls, reply to text SMS, and use the internet. And don't even need to connect it with your smartphone to use these features.
When attending meetings or classes frequently, you might want to check notifications to see whether a phone call or text message is essential before pulling out your phone.
The Apple Watch is an extension of your phone which lets you have quick access to your phone without touching it. It helps you to;
Calling anyone without touching your smartphone

Do quick voice searches on Google

Access a lot of apps

Listen to your favorite songs

Get reminder, notifications, and more
4- Apple Watches have Premium App
Along with Apple Watch, you will get an app named "Watch." I appreciate the efforts of developers who make it easy to use and add everything we have expected.
You can see deep insights of your daily activities in this app, and also it will notify you about your daily goals.
Similarly, you can set your goals on this app, and it will effectively track them. For example, you will be able to see your daily, weekly, and monthly fitness data.
For beginners, Apple Watch app is easy to navigate and understand. The visualization and graphs show more deep analysis and break down data. In a nutshell, Apple pays tons of $ $$$ to app developers to better GUI and user experience.
5- Accurate GPS
After Garmin watches, Apple watches featured more powerful GPS. Now you can accurately track distance, speed, pace, and maps. With built-in GPS, you don't need to touch your phone, and you can track all your running or hiking without having to take your phone with you. 
Sometimes the battery life of a smartphone is dead; at that time, you will realize the value of the Apple watch. And luckily, the GPS is super fast. So even if you are in a deserted area, it shows you accurate data.
As the Apple Watch is packed with Siri, you can also get directions and find paths with just one voice command. In addition, in the latest Apple wears, you will get live tracking features that allow you to find the current location of your friends during a race or cycling.
The accurate GPS is probably a reason that makes Apple watch expensive.
6- Apple Watch Can Track Your High-Intensity Moves
Generally, all smartwatches can track your steps, heart rate, and other sports. But not every smartwatch can monitor high-intensity moves. High-intensity activities are those that rapidly increase your heart rate, like GYM, hiking, etc.
We have conducted a few tests on Fitbit Versa 3, Apple Watch Series 5, and a Garmin Vivoactive 4. We monitored 5 minutes of cardio with every watch, respectively. We have found that Apple Watch Series 5 and Vivoactive 4 show pretty similar results while Versa 3 makes a huge difference.
So for athletes and real sports, man Apple watch is the best companion that will never let you alone. 
7- Access To a Lot Of Apps
On Apple Watches, you will get dozens of fitness and entertainment apps. You can also install third party apps to track your particular activity. 
Like, you can install "Time to Walk", "Apple Fitness Plus," and "Watch to 5K' etc., to track running. Similarly, to track your mood and mental health, you can install "Moodistory." You can also get specific apps to follow your tennis, basketball, or golf.
Not just that, there are plenty of entertainment apps available like Spotify,, Night Sky, and much more.
Apple watches offers 32 GB of storage means you can store tons of data on it. This is the beauty of Apple Watches that makes them more worthy.
8- Built-in Speaker & Microphone
On Apple watches, you will get a built-in microphone and speaker, which is very useful. You can listen to calls and answer them. For example, a built-in Microphone allows you to reply to text SMS via the Voice-to-Text feature.
Similarly, you can control your smart home items and devices with just one voice command via Siri, check weather updates, and much more. 
9- FDA-Approved ECG App
Apple Watches are well known for tracking your fitness routines; that's why most professional athletes recommend Apple Watch.
The Apple Watches Series 5 and above models have an FDA-cleared ECG app, so you can check signs of atrial fibrillation and abnormal heart rate. 
FDA clearance is not easy; it takes a lot of time, and they pass the feature through their special test before approval. And there is no doubt that Apple has struggled and invested a lot to achieve this.
10- Apple Ecosystem
The big advantage of the Apple Watch is its compatibility. Apple provides a unique ecosystem for its devices. You can easily connect all these Apple devices if you have an iPad, Mac, iPhone, or Apple Watch.
The benefit behind the Apple Ecosystem is smooth data transfer, and you can easily transfer your Fitness data to any Apple device within a few seconds.
Similarly, the Apple ecosystem is so secure that no one can reach your data. So if your major concern is privacy, then Apple Watch is your best option.
Even though Apple Ecosystem provides many benefits to Apple device users, it also has a disadvantage: you can't connect their devices to Android or other OS systems.
Who Should Buy Apple Watch?
Lastly, who should buy Apple watch? There are two categories of people who should buy this Apple watch.
People who want to check notifications on their watch and make calls. With the Apple watches you can make calls independently of your iPhone, receive messages, and even make quick replies to apps that support it. It is common for people to do this, from YouTubers to Facebook friends.

Those who may or may not want option one but would like fitness tracking. Since I've been using the Apple Watch Ultra for fitness tracking, it's almost accurate to track most workouts and even detect when you pause during an exercise. The best thing is that you get up and walk every hour, so you don't spend too much time sitting.
Apple Watch Ultra Is The Most Durable Watch On The Market
Undoubtedly, Apple watches are durable, but the new Apple Watch Ultra has crossed the limits of strength. The watch features a titanium case, making is more durable and robust; that's why most outdoor athletes and adventure enthusiasts prefer this watch.
The screen of the Apple Watch Ultra is protected with Sapphire crystal, which makes the watch scratch and dust resistant. Unlike other Apple watches, the Apple Watch Ultra is water resistant to 100 meters, so you use it for every water activity.
Additionally, the Apple Watch Ultra also pass MIL-STD 810H test for durability.
The Apple Watch Ultra is so rugged that it has passed the hammer test; in the below video, you can see the hammer test.
Because of such insane durability, the Apple Watch ultra is an expensive watch on the market.
Final Words
Because of the premium design, durability, and efficiency of fitness features, Apple watches are expensive.
Like anything, it depends on your intentions for its use. Apple provides smart tools that effectively track our progress towards goals that accurately represent each individual's health status on any given day. 
Plus, it works seamlessly with all other Apple products if you already own them. Apart from all the above things, if you are fond of wearing a branded smartwatch, then no other watch is perfect than Apple's.
About Author