Fitbit Charge 5 is one of Fitbit's flagship fitness trackers with many premium features. Similarly, Fitbit Sense is Fitbit's high-end smartwatch giving a variety of health tracking and fitness features.
The Charge 5 and the Sense have advanced fitness and health trackers, built-in GPS, stress management tools, sleep tracking, ECG capabilities, and continuous heart rate monitoring.
These trackers are designed to provide additional information on your activity level, sleep quality, and overall wellness practices.
But when it comes to choosing the one, you might get confused. But don't worry; in this article, I will discuss some key differences between Charge 5 and Sense. So you can easily decide which one you should go for.
Fitbit Charge 5 vs Sense: Comparison Table
Features and Specs
Fitbit Charge 5
Fitbit Sense

Display and Case

Size: 0.86" X 0.58"

Type : AMOLED

Resolution : 326x 326 Pixels

Size : 1.59 x 1.59 x 0.49 inches

Type : AMOLED

Resolution : 336 x 336 Pixels

Always On Display

Yes

No

Sensors

Accelerometer

ECG Sensor

Spo2 Sensor

GPS and GLONASS.

Ambient Light Sensor

NFC

Vibration Motor

Accelerometer

ECG Sensor

Spo2 Sensor

Altimeter

Heart Rate Sensor

GPS and GLONASS.

Ambient Light Sensor

NFC

Vibration motor

Water Resistance

Up to 50 meters

Up to 50 meters

Battery

Up to 7 days of battery life

6 days

Charging time (0-100%)

2 hours

2 hours

Amazon Alexa integration

Yes

No

Listened to voice messages

No

Yes

It is compatible with Windows.

Yes

No

Built-in camera remote control function.

Yes

No
Fitbit Charge 5 VS Sense: Overview
The Fitbit Charge 5 is a highly remarkable fitness tracker that measures 0.86″ x 0.58″. It combines all of the best features that Fitbit's current line-up of products offers into one compact and easy-to-use device.
You can get an on-board GPS for tracking runs without a watch, an EDA (electrodermal activity) sensor for measuring stress responses, contactless payments, sleep tracking, excellent heart rate monitoring, and sleep monitoring; all of these features are presented in a clean interface that is straightforward to use.
You can monitor your SpO2, heart rate variability, and skin temperature fluctuation using the dashboard for Health Metrics, which is designed to give you information that will assist you in taking charge of your health and wellness.
It has an appearance comparable to that of a conventional fitness band, making it an excellent choice for individuals who favor something less obvious.
With dimensions of 36.78mm x 22.79mm and a depth of 11.2 millimetres, the device is 10 percent slimmer than the Fitbit Sense.
On the other hand, the Fitbit sense is the most cutting-edge wristwatch currently on the market, and it allows you to take charge of your health in various ways, like knowing your stress levels and how your heart rate affects your sleep. 
Your skin temperature is monitored by a sensor attached to your wrist so that you can see how it varies over time. Using our assortment of clock faces, you can get an instantaneous view of your nocturnal blood oxygen levels (SPO2).
It is 40.5 millimeters wide and 12.35 millimeters thick. Brilliant, the 1.58-inch organic light-emitting diode (OLED) display is protected by a bezel made of polished stainless steel, which also houses the sensor's electrical connections. 
Aluminum is used for the construction of the other parts of the body. You can program the watch's screen always to show the current time, light up when you turn your wrist, or light up when you click the side button. 
Related Post: Fitbit Comparison Chart
Fitbit charge 5 VS Sense: Common Things
Before we delve into the specifics of how these two Fitbit watches differ from one another, let's have a look at the things that they share in common:
1- Health & Fitness stats
The Fitbit Charge 5 and the Fitbit Sense equipped with the same functions and capabilities about health monitoring. Both watches can do heart rate monitoring, electrocardiogram, stress detection, sleep tracking, skin temperature analysis, activity tracking, calorie tracking, and water intake tracking.
There is also the possibility of monitoring oxygen saturation (SpO2) and basing breathing rates on it. Keeping an eye on your health is made much simpler by the presence of all of these fitness management functions.
2- Fitness tracking for common activities
Tracking of fitness for various common activities, including jogging, trail running, indoor track running, biking inside and outdoors, pool swimming, strength training, yoga, and stair-stepping. These all activities could be easily measured using both watches.
3- Sensors
Because photo plethysmography is used by both devices to determine heart rate and extrapolate information, the sensor set that Fitbit incorporates into both of its watches is the same. Along with them, the list of available features are:
3-axis accelerometers.

3-axis gyroscopes.

Optical heart rate monitors—PPG Optical Sensors.

Temperature sensors.

Electrodermal activity sensors

vibration motors.

NFC chips for contactless payments.

ECG sensors
4- Built-in GPS
Both the Fitbit Sense and the Fitbit Charge 5 are comes with built-in GPS that allows users to track their outside activity without needing a smartphone. This will offer you a level of accuracy superior to that of the GPS in your smartphone.
This enables the user to check how far he walked, ran, or cycled, as well as to measure the number of calories he burned, the distance he traveled, and other metrics.
5- Immune to the effects of dirt and moisture
Both of these gadgets have resistance to dust and water and are completely sealed. Water-resistant devices can withstand the force of water directed at them, such as high-pressure water jets, but they cannot be submerged in water. The Fitbit charge 5 and the Fitbit sense can resist water and keep their internal components secure.
Fitbit Charge 5 VS Sense: Design and Display
Although the Fitbit Sense has a more compact design, the Fitbit Charge 5 is more like a bracelet in appearance, has a brighter display, and is thinner than the Fitbit Sense.
The Fitbit Charge 5 has been revamped to have softer lines and a new metal shell. Additionally, it adheres to the same "Biologic Industrial Design Language" as the Sense, Versa 3, and Luxe.
This new packaging features rounded corners, soft silicone, and muted tones reminiscent of the natural world. It does not have a rigid plastic or metal clasp; rather, it features a stainless steel shell with a silicone Infinity Band with a pleasant loop and tang attached.
Because of the reduction in the size of its components, it is also 10 percent more compact than its predecessor.
The Charge 5 is a simple but has beautiful colored AMOLED display, and it also has ambient light detection, which enables the screen to brighten or dim based on the lighting conditions.
You also can have the tracker always on, which will give you a quick glimpse at your data while you are working out. This capability is also accessible through the Fitbit app.
The Fitbit Charge 5 is available in three colors that are sure to catch your eye: steel blue or platinum, black or graphite, and lunar white or soft gold.
On the other hand, this particular smartwatch, the Fitbit Sense, also comes in three visually stunning color schemes, which are as follows: Lunar White, or Soft Gold; Carbo, or Graphite; Sage Gray, or Silver.
And If you are interested in smartwatches, the Fitbit Sense is an excellent option because it has an attractive band made of stainless steel and a rectangular design. This encourages a huge number of potential purchasers to make the transaction.
Fitbit Charge 5 VS Sense: Features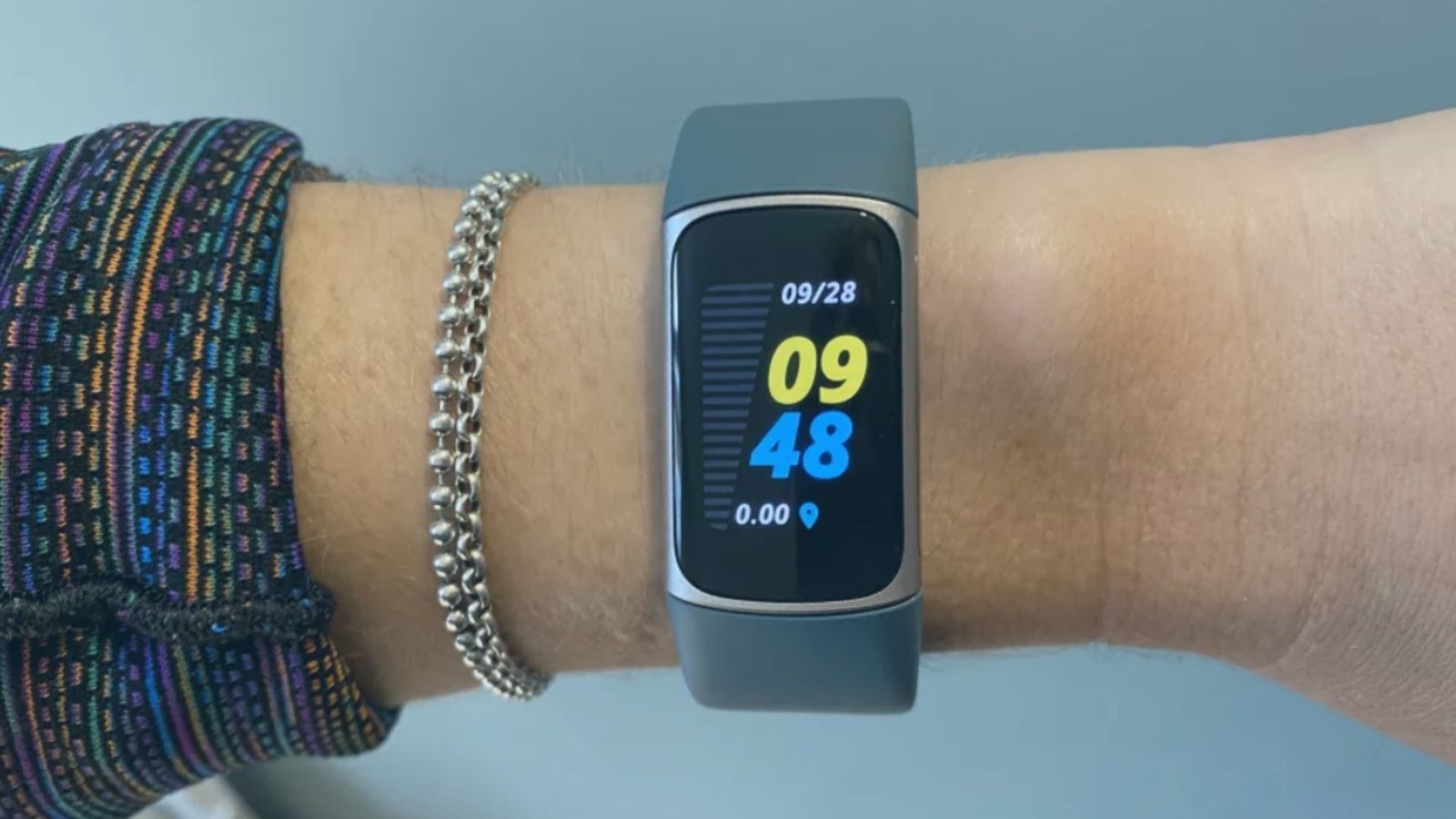 The Fitbit Charge 5 has a built-in GPS and several modes for tracking exercise, so you can track your walks, runs, and bike rides without having to carry your phone. It also works for your Active Zone minutes, workout intensity map, and Cardio Fitness Monitoring.
Like the Fitbit Sense, the Fitbit Charge 5 has an electrocardiogram (ECG) sensor to look for signs and symptoms of atrial fibrillation, an irregular heart rhythm (irregular heart rhythm).
This could be an early sign of heart disease called the "silent killer" because it doesn't usually show any signs in its early stages. If your ECG reading makes you worried, you can tell your doctor about it through the Fitbit app.
Fitness Tracking Features
Fitbit charge 5
Fitbit sense

Features

Daily Readiness Score

Activity zone minutes

Workout intensity map

Cardio fitness monitoring

More than 20 Sport Modes

Daily Readiness Score

Active Zone minutes

20+ sport activities

Daily Readiness Score

Workout intensity map

Cardio fitness monitoring

20+ Activity modes

Active Zone Minutes
An electrodermal activity sensor is another thing in the Fitbit Sense. This sensor measures the tiny electrical changes that happen in the way your skin conducts electricity when you are stressed.
Since Fitbit is leading the way for Google's smartwatch projects, it looks like the company is putting a lot of money on fitness bands.
Just put your palm on the sense screen or pinch your fingers around charge 5 or sense to get feedback on how stressed you are.
The stress management score on the Fitbit can help you figure out how your body reacts to stress based on your heart rate, how much sleep you get, and how much you move.
The score on a Fitbit can be anywhere from 1 to 100. A higher number means that your body is under more stress.
Health Tracking
Fitbit charge 5
Fitbit Sense

Health Features

HR Monitor

Stress Monitoring

ECG

SpO2

Sleep Monitoring

Female Health.

FDA Approved ECG

Heart Rate

SpO2

Sleep Tracking

Stress Monitoring

High and Low Heart rate alerts

Skin Temperature Monitoring
You can leave your wallet at home when you go for a run if you have a Fitbit Charge 5. This is because both Fitbit Charge 5 and Fitbit sense comes with a built-in NFC chip, which lets you use your tracker to make payments with Fitbit Pay without touching the card reader.
Fitbit Charge 5 VS Sense: Daily Readiness score
The Fitbit Charge 5 has a "Daily Readiness Score," which also comes in Fitbit Sense. This function shows your Daily Readiness score, which considers your most recent activity, your sleep patterns, and your direct body signals to give you a full picture of your current health (like resting heart rate, heart rate variability, and body temperature).
This score, which ranges from 0 to 100, tells you right away if you are ready to take on more difficult challenges or if you need some time to rest and recover:
85 or higher: you are ready to move on!
70-84: Good: you have made enough progress in your recovery.
Under 70: pay attention because you haven't fully recovered yet.
Your Readiness Score is made up of the sum of seven daily Readiness Contributors. These factors show how your body responds to the choices you make about your lifestyle.
Sleep:

"How well did I sleep last night compared to normal?"

Sleep Balance:

"Have I been getting enough sleep in the last 2 weeks?

Previous Day Activity:

"Did I balance my activity, inactivity and rest yesterday?"

Activity Balance:

"How much load is my body under from my recent activity levels?

Resting Heart Rate:

"Was my RHR substantially higher or lower than usual?"

Body Temperature:

"Is my body temperature higher or substantially lower than usual?

Recovery Index:

"After my heart rate reached its baseline last night, how many hours of recovery sleep did I get?
The Charge 5 will suggest the length and intensity of your workout based on this score. It will tell you what exercises to do based on the ones in the Fitbit Premium library, and the same is the case with the Fitbit sense.
When your body is ready, these might include a lung-busting HIIT session, active recovery, or even mindfulness.
Fitbit Charge 5 VS Sense: Battery life
Fitbit's most recent fitness tracker is the Charge 5, which has a surprising number of features that are usually only found in more expensive models.
The Fitbit Sense and the Fitbit Charge 5 are different from other Fitbit watches and trackers because they can measure electrocardiogram (ECG) and electrodermal activity (EDA).
Both devices have screens that can be on all the time and are very bright and clear. The colors would be very bright, and the screen would be smooth.
That is why the Fitbit Sense has a battery life that is longer than average because of these additional features compared to other smartwatches.
The battery is said to hold a charge for six days on a full charge. In reality, though, this will depend on how you use the device, the battery will probably last closer to five days.
In this way, however, the Charge 5 is better because it lasts a whole day longer than it does.
Fitbit Charge 5 VS Sense: Activity Tracking Features
Both Fitbit Charge 5 and Fitbit Sense track your daily activities like running, walking, cycling, hiking, swimming and more. You can see the data of your activities in the Fitbit app.
Each device shows the workout intensity map, which gives more information about each session. They can automatically tell when you run, ride a bike, or do several other sports.
The Fitbit charge 5 Improves the effectiveness of your exercise program by keeping track of your Daily Readiness Score, which tells you whether or not you are physically prepared to train or whether you should instead concentrate on your recovery.
It gives you a daily Stress Management Score that displays how your body reacts to stress and take action to improve your levels with an on-wrist EDA sensor mindfulness session. The score will be sent to your phone.
You may use the 20 different workout modes to set personal goals for runs, rides, strength training, and other activities, and then get real-time metrics to assist you in keeping the pace or remaining in the zone where your target heart rate should be.
On the other hand, the Fitbit sense comes with an EDA Scan app that can detect electrodermal activity, which may indicate your body's response to stress.
Additionally, it has a built-in skin temperature sensor that registers your temperature each night so that you can observe when it differs.
You will receive an alert if your heart rate appears significantly higher or lower than normal for your average reading through the Fitbit sense.
You can also view your pace and distance without using your phone when using the built-in GPS to track your runs, hikes, rides, and other activities.
Fitbit Charge 5 vs Fitbit Sense: Price
Both Fitbit Charge 5 and Sense fall in the mid-range smartwatch category. And as compared to the rest of the brands like Apple and Garmin, Fitbit watches are way more affordable.
Fitbit Sense is a high-end smartwatch of Fitbit that costs you $299. Whereas Fitbit Charge 5 is the newest addition to the Fitbit family that costs you $179.
Conclusion
After looking at the differences between the Fitbit Charge 5 and the Fitbit Sense, we can say that these fitness trackers are great for different uses.
These devices monitor similarly, with the smartwatch functions being one of the few places where they are different.
The Fitbit Sense is a sophisticated and flexible smartwatch that can get new clock faces and apps to change how it looks and what it can do. This means that Fitbit Sense can use the newest technology.
Even so, the Fitbit Charge 5 is the most reliable option if you want the best features and stylish look.
The Fitbit Charge 5 is perfect for people who need all the premium features under affordable price tag.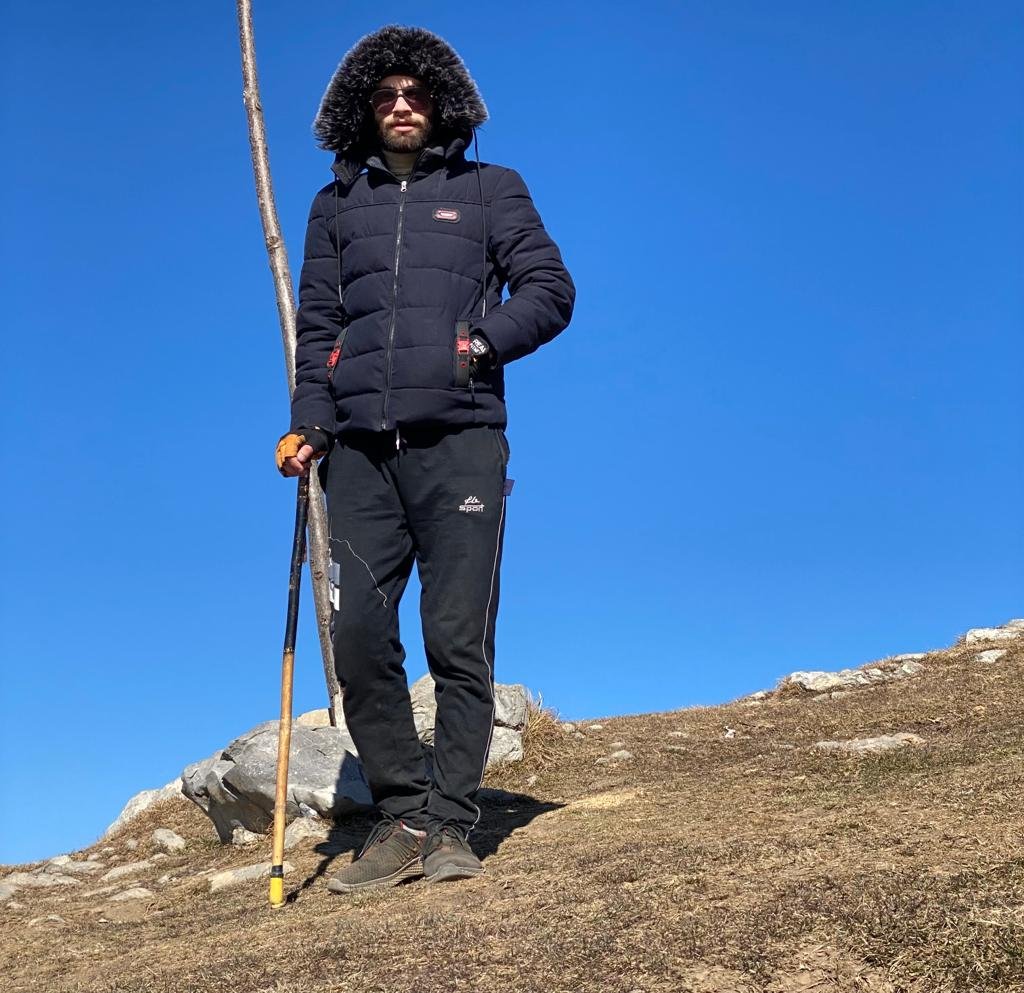 Hi, I'm Saad Dastagir. I'm a tech and fitness enthusiast who loves writing about smartwatches and fitness trackers. When I'm not testing out new gadgets, you can find me out on a hike or exploring new adventures. My passion for technology, fitness, and the great outdoors has led me to create a platform where I can share my experiences, insights, and reviews on the latest gear.