Different Smartwatches use different operating systems in the wearable industry. So it's a difficult task for a newbie to understand how these operating systems support your requirements and what to check for before buying a smartwatch.
In this article We'll examine how the two smartwatch operating systems, Garmin and Wear OS work, there features and much more.
These two operating systems can do it all, whether you want advanced smartwatch capabilities like payments and music, or you want to keep a closer eye on your health and fitness. They may even surprise you with how much they can do.
The question is, which one should you go for? if you have to choose between the two 
In terms of hardware and software, both have advantages and disadvantages. There are numerous reasons to choose a Garmin watch, and the same can be stated for the Wear Os Watch.
Comparing the key areas of these two wearable rivals and making the best decision to select the easier one is tricky.
Here's everything you need to know about the Wear Os and Garmin.
A Quick Overview Of Garmin Wearables?
A Garmin watch is actually a tiny computer on your arm that connects to a sophisticated database of biometric information. Garmin watches Connect your android phone or iphone through garmin connect app that allows you to examine your;
Workouts 

Activity levels

Heart rate to track progress over time.

Blood oxygen levels

Energy consumption

All-day stress levels

Daily steps and Running rate

Sleep Heart rate Monitoring

Cycling Auto Detection  

Activity time

Distance and Speed

Elevation in real time 

Floors climbed and Calories burned
Since 2003, when Garmin released its first high-performance watch, the company has been serving to the needs of adventurers and sportsmen by Giving out some of the best fitness trackers in the wearables industry.
Although Garmin Smartwatches lack the mainstream appeal of Wear OS features, they do provide a number of outdoor and fitness-related features.
Rather than producing a single smart watch that excels in a variety of areas, Garmin has chosen to develop a fairly extensive range of different watches that excel in specific.
Garmin offers over 30 different sports watches, and the differences between them can be difficult to spot.
As the price increases, you get more sensors and, as a result, more complex data. Among its offerings are watches for runners, swimmers, triathletes, and even outdoor adventurers.
Garmin Smartwatch Pros
1- Variety of choices
Garmin is the way to go if you're seeking specialist technology. You can choose from various unique Garmin watches, such as the Tactix Delta, which is solar-powered and equipped with military-grade ballistics software.
And if you want a more advanced outdoor tracking feature, then the Fenix 7X Sapphire is the best option to display topographical maps, connect to WiFi, and offer an excellent battery.
Similarly, for runners, the Forerunner series offers exciting features that help you keep an eye on all of your running aspects.
2- Wider Price range
Aside from the option to target specific technology that supports your favorite activities and purposes, another advantage of the number of models in the Garmin lineup is the much wider price range. 
Whether you're new to smart watches and on a low budget, or have substantial money to spend on a sophisticated piece of wearable technology, there's a Garmin SmartWatch for every user at a reasonable budget. 
3- Unique Design
Another significant advantage of the Garmin selection is that they are all designed specifically for use in harsh outdoor conditions. 
Most of their mid tier and high end models are built to military specifications for thermal and shock resistance, and many have a scratch-resistant sapphire screen.
Garmin Smartwatch Cons
1- High Prices
While you can get a Garmin watch for a lot less than an Apple Watch, the higher-end Garmin models make the Apple look like a steal by comparison. 
Garmin's specialist technology will set you back at least $500, and it may set you back as much as $1,000. 
While there's no doubt that these expertly designed timepieces feature pricey and advanced technology. Many buyers find it difficult to pay that much money on something that is normally considerably less expensive.
Some individuals favor the Garmins' circular design, but most people prefer the other designs. 
For several of its models, Garmin prioritized ruggedness and longevity over design, as evidenced by the fact that many of their watches are chunkier and more workable than Apple Watches.
2- Don't perform well with Iphones
Lastly, while Garmins are technically compatible with both Android and iPhone, they do not perform as well with iPhones like the Apple Watch. 
In the similar line, many Garmin watches don't have the same level of functionality as the Apple Watch. 
Not all Garmin models include the ability to manage your music or answer calls, which is something Apple never overlooks and is something to consider before making your purchase. 
Why to choose Garmin Watch?
It's an excellent GPS smartwatch for everyday use as well as for a variety of sports. Wrist heart rate measurement, built-in GPS, and a wide range of training features for more than 20 different sports activities are all included in the watch.
Some Garmin watches include capabilities like mobile payments, music storage, and color displays that you'd find in the top smartwatches. 
Garmin products, on the other hand, are known for their fitness features, and several of them are among the best sports watches available.
Is it worth buying a Garmin watch?
If you want to get the most out of your Garmin watch, you should acquire one because it is worth buying. People consider Garmin because of its accuracy and durability, most people who participate in extreme outdoor sports consider purchasing a Garmin watch.
Garmin announced the Venu 2 Plus in January 2022, a new wristwatch that retains all of the finest features of the Venu 2 while now adding a microphone so you can make calls and use your phone's voice assistant from your wrist. 
It's a fantastic feature that's well worth considering if you can afford the extra expense.
A Quick Overview Of Wear OS Watch?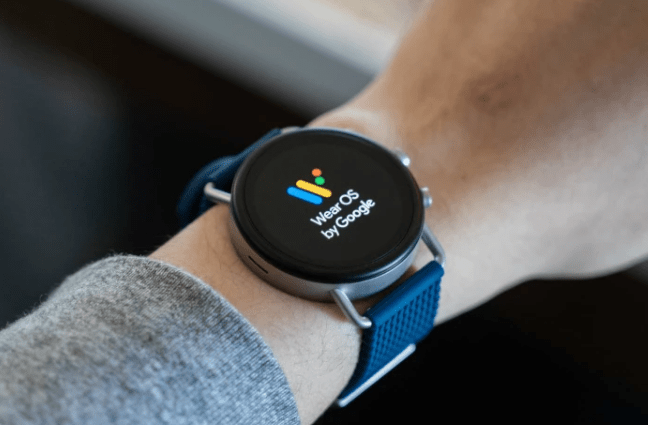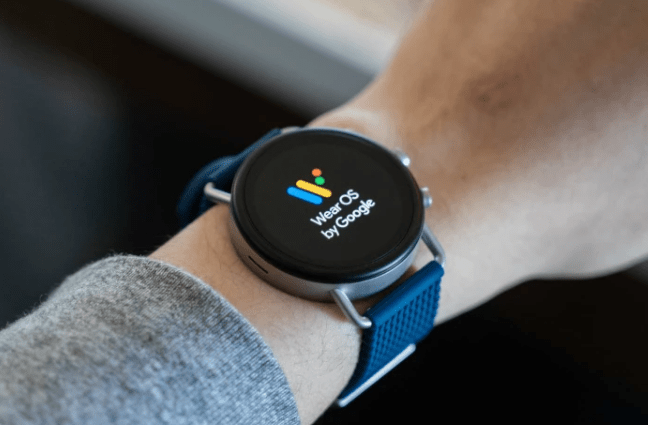 Wear OS is a version of Google's Android operating system developed for smartwatches and other wearables. 
It was previously known as Android Wear. Wear OS combines Google Assistant technologies and mobile notifications into a wearable.
It forms factor via pairing with mobile phones running Android version 6.0 or newer, or iOS version 13.0 or newer with limited support from Google's pairing program
Unfortunately, they concentrate only on the operating system, leaving hardware development to third parties. 
Traditional watch brands seem to favor WearOS as they try to keep up with shifting trends. Fossil, Skagen, Michael Kors, Tag Heuer, and Casio all have smartwatches that run WearOS.
Wear OS allows voice control via the "OK Google" hotword, as well as gesture based input, and can synchronize alerts from a paired device. 
Wear OS works with Google Assistant and Google mobile services (including Gmail, Google Maps, and Google Pay), as well as third-party watch apps from the Google Play Store.  
The user can slide up to access alerts, down to access a quick settings panel, left to view their personalized Google feed, and right to view Google Fit from the watch face.
Wear OS Watch Pros
1- More Familiar to Android users
It is more familiar to android users. The layout is quite familiar and straightforward to get used to for people who use Wear OS with an Android smartphone. 
For Example, Swiping down from the top,reveals notifications, which you can then scroll through and dismiss with a swipe.
When you play music on your phone, a media player appears in the notification bar, and the main menu layout is remarkably similar to Android's.
2- Access Google's app ecosystem
Wear OS is the most convenient method to get most of Google's own apps on your wrist. 
Most notably, Google Assistant, which adds a lot of capability to your speech, including media choices, web search inquiries, and control of smart home devices.
3- More choices available
I've saved the best feature of WearOS for last that is the wide range of watches you may choose from. 
WearOS has you covered whether you're searching for a budget friendly watch like the Ticwatch E2, a tough outdoor watch like the Suunto 7, or a designer brand like the Michael Kors Access Lexington.
Wear OS Watch Cons
1- No Rotating bezel
The spinning bezel on other watches is perhaps one of the nicest features that distinguishes them from the competition, because it is not available on any WearOS devices.
Instead, they use a crown dial, which has a similar scrolling function and works well with the touchscreen, although it isn't quite the same as using the bezel on other watches like samsung galaxy watches. 
2- Poor Battery life
WearOS's main flaw is its battery life. Despite Google's best attempts in recent updates to improve this, the vast majority of WearOS watches will only survive a day, with notable exceptions such as the TicWatch Pro.
whereas, battery life on other smartwatches with different operating systems is etter than wear Os, allowing you to squeeze out a day and a half of use. But whatever is the case, watches of both operating systems  will need to be recharged on a regular basis.
Why to choose Wear Os Watch?
Wear OS has been in desperate need of an update for years, and Google finally delivered it in 2021. 
OEMs (Original equipment manufacturer) changed the look and feel of the interface with Wear OS 3, which was co-developed by Google and Samsung. It also offers improved overall performance, increased battery efficiency, and new apps. Isn't that fantastic?
Unfortunately, Wear OS 3 is now only accessible on Galaxy watch 4, with only a few Wear OS devices set to receive the upgrade in 2022.
Google has announced that certain previous Wearable devices will be eligible for an update to Wear 3.0, although only a small number of the most recent devices with the most up-to-date Multiprocessor technology will be eligible.
Google has issued a major upgrade for Wear 2.0 watches for those who missed out. This features modifications to Tiles and improvements to the Play Store. Google would also give security upgrades for the older platform for two years.
The following are the only devices that have been confirmed to receive Wear 3.0 via an update:
Fossil Gen 6

Michael Kors Access Gen 6

Skagen Gen 6

TicWatch Pro 3

TicWatch Pro 3 Ultra GPS

TicWatch E3

Tag Heuer Connected Calibre E4
Wether you're responding to a notification or asking Google Assistant a question, the interface between your smartwatch and your smartphone is reasonably frictionless.
Wear OS is similar to Android in that it gives the user a lot of options. Looking for a sports outfit for your outdoor activities? For that, there's a watch. 
Looking for a more refined smartwatch that resembles a traditional timepiece? Yes, there are also watches designed specifically for that purpose.
Is It Worth Buying a Wear OS Watch?
It's one of the most affordable smartwatches on the market, and it runs on the latest Wear OS software. 
When compared to the previous generation TicWatch E, the battery life is 30 percent better, with our reviewer reporting that it lasted over two days with average use. However, if you use a lot of fitness features, you'll get less.
Wear OS devices are adequate for keeping track of basic activity data and your workout. If you're looking specifically for a fitness watch, there are many other health-focused brands in the market who only focus on health related issues.
Garmin vs Wear OS Compared
Wear Os and Garmin are two of the most well-known brands in the wearables industry. If you're looking for a smartwatch, running watch, or fitness tracker, these two kings of the industry offer some of the best devices in the market right now.
There are a variety of devices to choose from across the board, especially in the case of Garmin, you have a variety of options to choose from.
So it's really a difficult task to choose a smartwatch with all the best features amongst these two operating systems. For that lets compare some of their features so that choosing for you can be much easier  
1- Connectivity
Wear OS and Garmin watches can both connect to Android and Apple smartphones. You can link your watch to your phone over Bluetooth, cellular, and WI-FI networks.
It lets you receive text, call, and email notifications on your wrist in real time.
Wear OS is compatible with smartphones running Android 6.0 or higher (except the Go edition) and in case of Apple iOS iPhones running on iOS 13.0 or higher are compatible with wear Os. 
Devices with different manufactures and nations have different features offered. 
To see whether your Android or iPhone is compatible with wear Os or not, go to g.co/WearCheck.  Wear OS for iOS is accessible only on iPhone 5S+ and later
Whereas Garmin watches are compatible with smartphones running Android 7.0 or higher,  and in case of Apple ios, iPhones running on iOS 13.0 or higher are compatible with wear OS, even you can connect your iPad, iPod Touch with your Garmin watch through the Garmin connect app
You can respond to calls, voicemail, and email notifications once you connect your phone to your Garmin watch, with the exception of iMessages on iPhone.
Wear OS offers similar connection, as well as similar iMessage limits.
Verdict:
We've got a tie. You may easily respond to notifications on both watches. Both operating systems allow you to execute these things without having to take your phone out of your pocket.
2- GPS Tracking
These watches are designed for outdoor enthusiasts who want to track their distance traveled, as well as their pace and movement, in real time. 
Unlike Garmin watches, they only include conventional GPS trackers. Despite this, a GPS tracking app accessible on Google Play Store for both your phone and watch can provide comprehensive tracking data.
Verdict:
Garmin watches are stronger at GPS tracking than Wear OS devices because of their ability to link to satellite systems.
3- Fitness Tracking
Garmin watches have sensors on the wrist that monitor your physical state during and after exercises.
Once you've linked your smartphone to your watch, you may download health and fitness apps from the Garmin Connect IQ store.
These apps also assist you in tracking, recording, and analyzing your fitness statistics over time.
The following are some of the sensors present in Garmin watches:
A Body Battery Energy Monitor that allows you to track your energy levels and recommends when you should exercise or relax.

 A Pulse OX sensor that measures your blood oxygen saturation during and after each exercise.

 A feature that allows you to track your stress levels in your body.

Sleep tracking tools that track your sleeping patterns and check the quality of your sleep throughout resting hours

A wrist-based heart rate monitor that checks your heartbeat on a regular basis and alerts you if there are any irregularities.

These watches also come packed with sport apps and animated on-screen programs to help you stay on track during your workout. Some even include the Garmin coach option, which allows you to use your Garmin watch as a personal trainer.
You can also utilize third-party apps with your Garmin watch, such as:
Strava

Noom

Zwift

Run Keeper
Wear OS watches contain sensors that track your steps, calories burnt, heart rate, energy levels, and workouts, just like Garmin watches do.
Connect your watch to the Google Fit app from the Google Play Store to take advantage of all of these features.
Aside from the Google Fit app, Wear OS supports the following third-party apps:
Adidas running

Lifesum

Strava

Spotify

YouTube Music

Google Maps

Calm

Sleep Cycle
Verdict:
Garmin's dynamic sensors are more advanced and feature rich than Wear OS's. Third-party apps are supported by both watches. However, Garmin wins by a slight edge margin.
4- Battery life
Garmin's watch batteries are some of the best on the market. On a single charge, they can endure for days, weeks, or even months, especially when used in smartwatch mode. In GPS mode, their finest watch can last up to 60 hours.
Other Garmin watches can also charge their batteries with solar energy, which is beneficial for outdoor enthusiasts.
Apart from that, all Garmin watches have a battery saving mode that prevents all unused apps and features from running in the background and consuming power.
This feature can help you get a few extra hours of use when you need it the most.
Wear OS watches, on the other hand, have batteries that last between 2 and 3 days, depending on how much you use them. They also have a battery-saving mode that can extend the life of your watch by a few hours.
Verdict:
Garmin has a more powerful battery. Although Wear OS devices are only good for a few days, Garmin watches can endure weeks in some cases.
Best Garmin Watches
1- Garmin Fenix 6 Pro solar Edition
The Fenix 6 Pro Solar is seriously a tremendous machine in every way. It surpasses most other smartwatches with its specs and features. 
It is 15.1mm thick and 47mm across the wrist. When worn, it isn't too big, fitting beneath shirt cuffs and not catching on objects in short it's a perfect match for your wrist
The Fenix 6 Pro Solar lasts at least four times longer than typical smartwatches. The watch lasts nine days and nights between batteries when used as a smartwatch with phone alerts and all of the health tracking capabilities turned on.
The Fenix 6 Pro Solar includes a wide range of health-tracking capabilities. A superb optical heart rate sensor on the back keeps track of your resting and active heart rates throughout the day, alerting you to excessively high or low BPMs and recording your resting and active heart rates.
This high priced watch includes a variety of amazing functions that you may utilize in your fitness and everyday activities.
This watch offers solar charging in addition to standard charging. Its rugged design has passed US military standards for heat, shock, and water resistance, allowing it to withstand tough situations.
The Fenix 6 Pro incorporates a wrist based heart rate sensor that keeps track of your heart rate and alerts you if it rises or falls unexpectedly.

It includes a body battery energy monitor that monitors your energy levels. This device collects data and suggests the best times to rest and exercise based on your fitness level.
[i2pc show_title="false" title="Pros & Cons" show_button="false" pros_title="Pros" cons_title="Cons" ][i2pros]Additional sun charging for a longer battery life
Workout and stat tracking at the highest level
Workout animations and a long list of suggestions[/i2pros][i2cons]Significant Investment
Slides if you're really sweaty
Expensive[/i2cons][/i2pc]
2- Garmin Forerunner 945
Marathon runners and fitness professionals adore this watch. Its silicone band is comfortable to wear on the wrist and may be worn for hours without becoming fatigued.
The screen on the Forerunner 945 is made of ultra durable gorilla glass, which protects the watch face from scratches and damage caused by unexpected impacts. Here are some of the watch's other distinguishing features:
It has access to numerous global navigation satellite systems (GPS, GLONASS, and Galileo), allowing you to navigate with accurate location data.

A long lasting battery that may last up to 14 days when used as a smartwatch and 10 hours when used as a GPS device. The 945 can run in Ultratrac mode for up to 60 hours.

The Pulse OX sensor on your wrist measures oxygen levels in your blood

.
[i2pc show_title="false" title="Pros & Cons" show_button="false" pros_title="Pros" cons_title="Cons" ][i2pros]Lightweight and thin profile
Intuitive
Fully featured
Very accurate[/i2pros][i2cons]Expensive
Hidden features that take time to set-up and get to know
Blood oxygen sensor has questionable accuracy[/i2cons][/i2pc]
3- Garmin Venu 2 Plus
The Garmin Venu 2 Plus is an improved edition of the Venu 2 from 2021. It's a feature-rich fitness watch that resembles a smartwatch more than most other Garmin wristbands.
You can use a Garmin Venu 2 Plus to engage with your phone's digital assistant, but it's more clumsy than using Wear OS or an Apple watch.
PVD, or Physical Vapor Deposition coating is applied to the steel ring that surrounds the screen. This includes putting an ultra-thin layer of vaporize metal on the bezel's exterior. 
It improves durability and makes it scratch resistant, but my main takeaway is that it looks fantastic. The steel ring has a glossy but smokey texture, which helps to temper the gleam of smooth metal well.
Garmin wrist watches aren't exclusively for athletes. The Venu 2 Plus is a fashionable wrist watch that rivals the Apple Watch and Fitbit Versa 3  and it's tough enough for bike rides, strength exercises, and family fun. 
With an AMOLED display and a stainless steel bezel, it's a step up over the Garmin vivoactive 4.
The Garmin Venu Plus 2 combines Garmin's fitness and health tracking functions with smartwatch features including mobile payments, notifications, a touchscreen, and storage for up to 650 songs

 Even with its AMOLED display, the watch has a substantially longer battery life than typical smartwatches.
[i2pc show_title="false" title="Pros & Cons" show_button="false" pros_title="Pros" cons_title="Cons" ][i2pros]Apps for HIIT and strength training have been upgraded.
Music storage onboard
GPS that is extremely precise
Excellent battery life
Excellent sleep monitoring
Exceptional sports tracking[/i2pros][i2cons]Wrist rise isn't very high.
There is no support for voice assistants.
Expensive
Body made of plastic[/i2cons][/i2pc]
Best Wear OS Watches
1- Mobvoi TicWatch Pro 3
TicWatch Pro is without a question the best-performing WearOS smartwatch, and it accomplishes this feat without sacrificing battery life. This also ensures that it will continue to function reliably with future WearOS upgrades.
The dual-display technology, of course, sets it apart, and once you use it you will surely appreciate TicWatch's athletic look and feel.
This lightweight device with stainless steel watch face is strengthened with high strength fiberglass.The TicWatch Pro is equipped with an interchangeable silicone strap that is both skin friendly and easy to wear.
The Retina AMOLED display on this watch has a high contrast and is always on display mode.
It also has the following features:
A Blood Oxygen Saturation sensor that measures oxygen levels in your blood before, during, and after an exercise.

The heart rate levels sensor keeps an eye on your heart rate for unusual spikes and drops. The notification will thereafter be sent.
[i2pc show_title="false" title="Pros & Cons" show_button="false" pros_title="Pros" cons_title="Cons" ][i2pros]Excellent performance
Excellent battery
Dual Display technology
The companion app is well designed[/i2pros][i2cons]Overpriced [/i2cons][/i2pc]
2- Fossil Gen 5 smartwatch
The Fossil Gen 5 offers a lot of functionality in a little box. As the name says, This is the fifth edition of the Fossil watch, the generational enhancements include an Improved battery life, which may last more than a day in one of the watch's low-power modes. 
It also recharges quickly, taking less than an hour to reach a virtually full charge.
There is a speaker, which enables a wearer with a phone to answer connected calls and hear what Google Assistant has to say, unlike prior Fossil watch hybrid versions. 
It also has a greater 8GB storage capacity, which is ideal for individuals who want to download suitable programmes.
The Gen 5 is currently one of the greatest Wear OS devices available in the market. It comes with a Qualcomm Snapdragon 3100 SoC, 1 GB of RAM.
It also comes with replaceable silicone bands so you may wear it for lengthy periods of time.
Its built-in GPS keeps track of your movements, which is particularly useful when riding, driving, or jogging.

Manage your activities with this wristwatch by responding to text, email, and phone notifications right from your wrist.

From the Google Play Store, you may download thousands of apps for your Wear OS watch.

You can use Google Pay to conduct contactless transactions and bill payments with the Fossil Gen 5.
3- Skagen Flaster 3
Another good Wear OS watch is the Skagen Falster 3. The hardware is identical to that of the Fossil Gen 5, except it was designed by Skagen. It combines the finest of Wear OS with one of the most attractive smartwatch designs I've ever seen.
The Skagen Falster 3 is the third generation smartwatch from the Danish company, and it runs on Google's Wear OS once more.
Expect more of the same amazing design and complete functionality that made the Falster 2 such a success with the Falster 3.
The look has been modified, but it's the performance improvements that are worth mentioning – and as a Wear OS smartwatch, it runs brilliantly.
You get pretty much everything Wear OS has to offer, including Google Pay, which is the most essential feature and is incredibly straightforward to set up. Controls for music are still well-implemented and the support for notifications is excellent.
The Falster 3 has also inherited the Fossil Gen 5's improved battery life features, which are divided into four unique modes: Daily, Extended, Custom, and Time Only. 
The advantages of each mode are self-evident, yet I found myself using Custom more than the others simply just for sake of convenience.
[i2pc show_title="false" title="Pros & Cons" show_button="false" pros_title="Pros" cons_title="Cons" ][i2pros]The design is stunning and eye-catching.
Longer battery life
Performance that is quick[/i2pros][i2cons]Exclusive watch faces that are dull
It's not easy to downsize.[/i2cons][/i2pc]
To Sum up
Garmin and Wear OS are both capable watch platforms that can assist you in reaching your fitness and professional objectives.
However, If you're more into sports and athletics, Garmin watches will be more useful. They are equipped with excellent sensors and features that encourage physical activity.
Wear OS, on the other hand, is a sophisticated alternative for business users who want to utilize their smartwatches as extensions of their phones to increase productivity but,
Whether you go with Garmin or Wear OS, you've made a great choice.
About Author