Waze has become one of the most popular navigation Apps. Thus, many people seeking to buy an Apple smartwatch wonder does Waze works on Apple Watch.
Though Apple smartwatches come with multiple features, Waze has not been introduced to the platform. Therefore, if you consider the Waze application a must for your smartwatch, Apple Watch might not be suitable for you.
Besides pre-installation, one cannot even install the Waze App from Apple Store onto the watch. But it does not mean that Apple Watches do not come with navigation applications.
But before heading onto an alternative for Waze on Apple Watch, it is crucial to know Waze. Therefore, if you are unfamiliar with this application, check out the following context.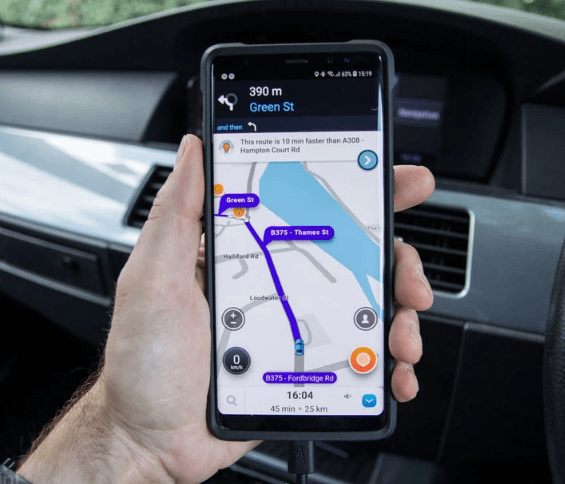 Waze application is a subsidiary of the popular search engine Google. It is a navigation software that is operated via satellite. Compared to other navigation apps, Waze offers customizable notifications and advanced features.
The Waze application is available in over fifty languages. This application can be installed on all devices having GPS support.
However, it is crucial to note that Waze is a community-based application. It is primarily targeted for determining safe traffic and driving routes. Moreover, it also describes the accident routes and the current traffic status of the city.
Waze has gained such extreme functionality that it is often compared with Google Maps. Therefore, Waze is for those people who seek advanced yet accurate navigation and map features. From traffic routes to police tracks and speed traps, one can navigate it all on this application.
Besides, Waze is a free-to-use application that runs on Android and iOS software. Thanks to its extreme functionality, Waze has managed to gain tremendous popularity within a short period.
Why Is Waze Application Not Available on Apple Watch?
The reason why Waze is not available on Apple smartwatches is unclear. It is not even present in the latest versions of these watches.
Though Waze is available on both iPhones and Apple Carplay, Apple has not announced when this application will be available on its watches.
However, alternatives for the Waze App are available on these watches. Their features might not be utterly the same as that of Waze. But they offer some sustainable navigation specifications.
A GPS-supported navigation application can prove extremely useful and functional in a smartwatch. Since you will wear the smartwatch the entire time, having a navigation system can be helpful.
Besides that, when you are walking or doing an exercise, this navigation system can help keep a run rate record.
Moreover, with a navigation application like Waze on a smartwatch, one can save a lot of time. They can determine the safe routes for traveling and thus, can reach their destination safely.
What to do If Apple Watch Does Not Have Waze?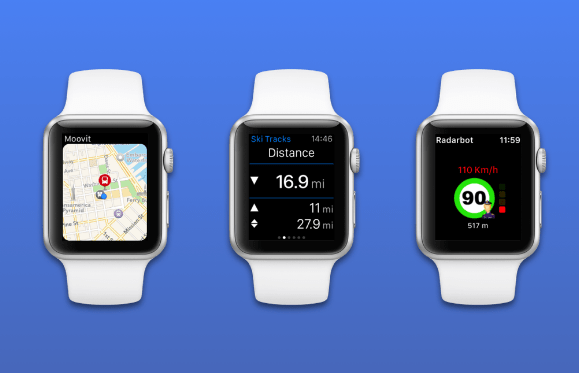 Waze is a highly functional navigation app. It has some of the most advanced and diverse features for a navigation application. In short, Waze is one of a kind.
However, it does not mean that you have to get deprived of functional navigation features on your smartphone without Waze. Thus, in the absence of Waze, the viable option is to get its alternative navigation applications supported on an Apple smartwatch.
Some of the alternative navigation applications that one can install on their Apple Watch are listed below.
1- Apple Maps
Apple Maps give a more complex navigation system than Googles Maps. Besides local navigation, one can study the city's roads and areas using this app.
With Apple Maps, one can efficiently track traffic routes and accidents on the route. Besides that, it also features a voice navigation system. Using Apple's infamous Siri voice feature, one can efficiently control and operate this application.
2- Google Maps
Google Maps is undoubtedly the best alternative to the Waze application. Both Waze and Google Maps are subsidiaries of Google.
Moreover, Google Maps are one of the most widely used navigation apps widely used globally. However, it is crucial to note that, unlike Waze, Google Maps does not offer detailed and extensive features like car locations and public transportation routes.
Sygic Navigation is another practical Waze alternative for Apple smartwatches. Though this application is not free and thus, needs to be paid for. Still, it is utterly functional.
This app features 3D apps that provide comprehensive navigation. Moreover, one can enjoy both local and commercial navigation features. The application also receives updates, and new features are added regularly.
4- Magic Earth
Magic Earth is a navigation app for those who want to track the area's traffic. Besides robust navigation systems, this app will also help you determine the traffic conditions of a place. Even while walking or cycling, you can use this app for checking the nearby locations and safe routes.
5- Yandex
Yandex is a navigation application that works both offline and online. Besides local navigation, one can determine traffic tracks, weather, and road routes, all on this application.
For traffic navigation, this application has a special traffic mode. It forecasts the data regarding previous, current, and future traffic routes. Moreover, unlike the Sygic application, this navigating application is free-to-use.
Conclusion
The Apple smartwatches have a strong built-in GPS. It is efficient enough to perform all primary navigation tasks. The Apple watch's GPS does it all, from measuring the walking distance to showing the current location and destination arrival time while arriving.
However, at some point, you might require advanced navigation features like the ones offered by Waze. But since Waze is not available for the Apple smartwatch, thus one has to switch to using its alternatives.
The ones mentioned above were some of the best alternative navigation apps that can be used as an alternative to Waze.
Though they might not utterly resemble the features and specifications of Waze, they are still highly functional and helpful in their way. Besides that, these many navigation features would be sufficient for a typical smartwatch.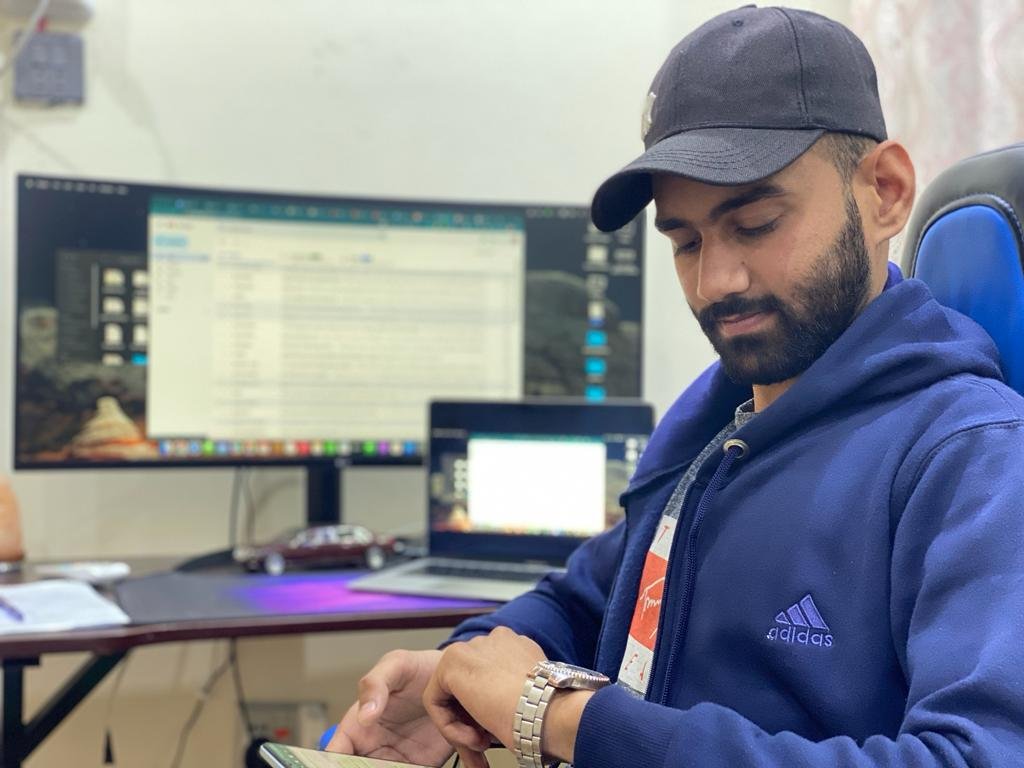 Ahmad Golarvi is a tech and fitness enthusiast with over five years of experience in both fields. He is passionate about writing about the latest advancements in fitness technology, including fitness watches, smartwatches, and other fitness gadgets.
With a background in fitness, Ahmad brings a unique perspective to his writing, as he understands the importance of incorporating technology into an active lifestyle. He has participated in various fitness activities, and understands the challenges and benefits of incorporating wearable technology into a workout routine.
His articles offer in-depth insights and analysis on the latest trends in the industry, as well as hands-on reviews of the latest products on the market. Ahmad's goal is to help readers make informed decisions when it comes to incorporating wearable technology into their fitness routine.