Are you looking for the differences between Garmin Forerunner 245 VS 645? And want to choose the best watch for your wrist? Then you're in the right place, and I will help you to make the best decision.
Forerunner 245 and 645 are similar to Garmin watches, except 645 has a few extra sensors like an Altimeter barometer that allows you to track elevations. Similarly, Forerunner 245 has a strong grip on fitness tracking features.
Similarly, there is also a big difference between their prices. I will cover all these things and conclude which Garmin watch is best for your routine.
So let's get started.
Similar Things In Garmin Forerunner 245 VS 645
First, let's talk about the similarities between Garmin Forerunner 245 and 645.
Running Dynamics: For runners, both of these Garmin watches offer

Running dynamics.

This feature measures every single metric of your running, like cadence, Ground contact time, Stride length, Speed, Vertical Oscillation, etc. Using these features, you can easily improve your running performance.

VO2 Max: Both watches can measure your anaerobic performance during activities.
Cardio: There are many cardio workout profiles available on both watches.
Other Features: You will get all the daily fitness and health features like heart rate, stress tracking, calories counter, steps tracking, intensity minutes, etc.
Music options are available on both watches, and you can also stream music from Deezer or Spotify.
Garmin Pay feature allows you to make contactless payments directly from your wrist.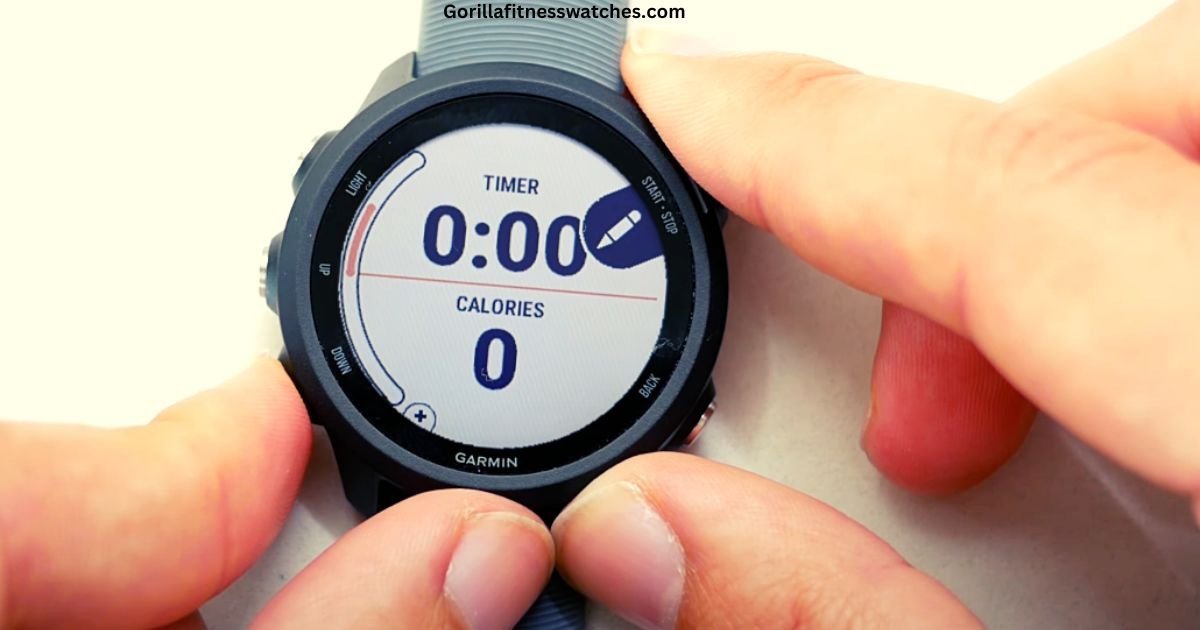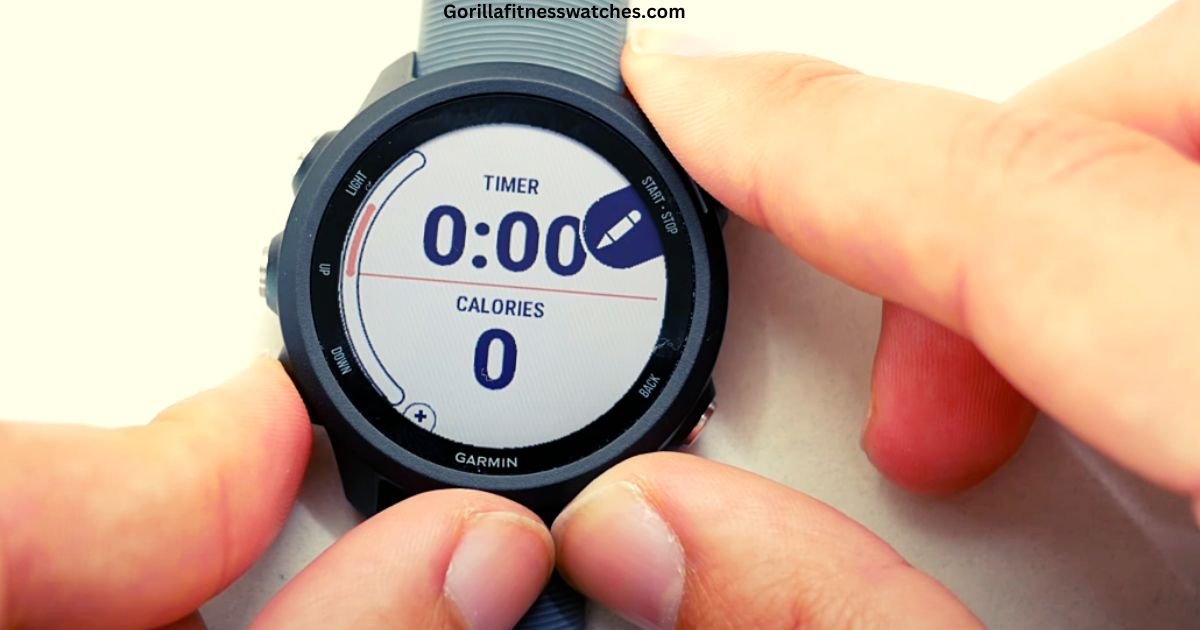 Here are some physical similarities between Garmin Forerunner 245 and 645
Display: Both Garmin watches have a 1.2" display with a 240 x 240 pixels screen resolution. You can easily read the dial under direct sunlight.
Design: The screen of the watches is protected by Corning Gorilla Glass 3, making the watch scratch and dust resistant.
Straps: Silicon straps feel pretty soft and comfortable. In sweating conditions, the straps feel breathable and never cause any skin allergy.
Physical buttons: There is no touch screen in these Garmin watches. The five side buttons help you to control the functionality of the watch. This could be unfair for some people, but believe me or not; physical buttons are really easy to use, especially during workouts and running.
| | | |
| --- | --- | --- |
| Features | Forerunner 245 | Forerunner 645 |
| Display | 1.2", 240 x 240 pixels | 1.2", 240 x 240 pixels |
| Bezel Material | Fiber-reinforced polymer | Stainless steel |
| Weight | 38g | 42.2g |
| Battery Life | 7 Days in smartwatch mode, 24 hours in GPS | 7 Days in smartwatch mode, 14 hours in GPS |
| Body Battery Energy | Yes | No |
| Pulse Ox Sensor | Yes | No |
| VO2 max | Yes | Yes |
| HR monitoring | Yes | Yes |
| HR alerts | Yes | No |
| Running dynamics | Yes | Yes |
| Training load and Training effect | Yes | Yes |
| GPS | Yes | Yes |
| Barometric Altimeter | No | Yes |
Major Differences Between Garmin Forerunner 245 VS 645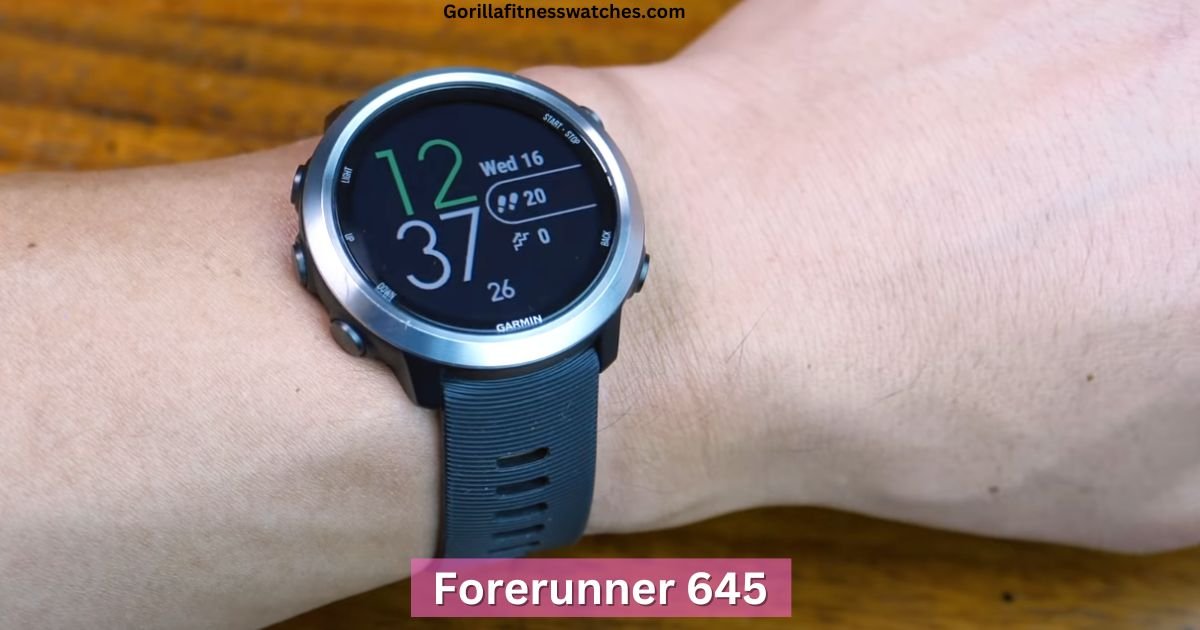 Durability:

The Forerunner 645 seems more durable because of its stainless steel bezel. The watch can sustain its shape in a more challenging environment. On the other hand, Garmin Forerunner 245 has a fiber-reinforced polymer case that feels like plastic.

Comfort: Forerunner 245 feels more comfortable because of its light weight. Whereas, the stainless steel case of Forerunner 645 makes it a little bulky.
Battery Life: The battery performance of both watches is the same; they offer seven days of battery backup in smartwatch mode. But when it comes to GPS mode, the Forerunner 245 lasts 24 hours, whereas Forerunner 645 only gives 14 hours of battery time.
Price: The non-music version of Forerunner 645 is available for $399, and the music variant costs $449. On the other hand, Forerunner 245 non-music variant sells at $299 and the music variant at $349.
The difference in Health and Training Features
The big part comes now; I know most of you make decisions based on training and health features. There are some big differences in this department so have a look.
Pulse OX Sensor: This is the primary health sensor that measures your blood oxygen saturation. Pulse OX sensor tells the overall wellness of your body. This feature is only available in Forerunner 245.
Body Battery Energy: As the name suggests, this feature measures your body's energy levels during workouts or resting conditions. You can use your body battery score to decide whether you're ready for the next workout or need rest. Forerunner 245 only offers this feature, whereas Forerunner 645 lacks it.
Heart Rate Alerts: Forerunner 245 also gives Abnormal heart rate alerts. So whenever the watch detects any unusual patterns of HR, it automatically notifies you about it.
Incident Detection: Forerunner 245 has a stronger grip on Safety tracking features. The watch includes incident detection that detects accidents during outdoor activities and automatically sends an SOS message to your emergency contacts.
Barometric Altimeter: The plus point in Forerunner 645 is the Barometer Altimeter that measures your elevations more accurately. For hikers or trail runners, this is a useful thing. At the same time, Forerunner 245 accelerometer and GPS to measure your floor climbs or elevations which is not accurate in most cases.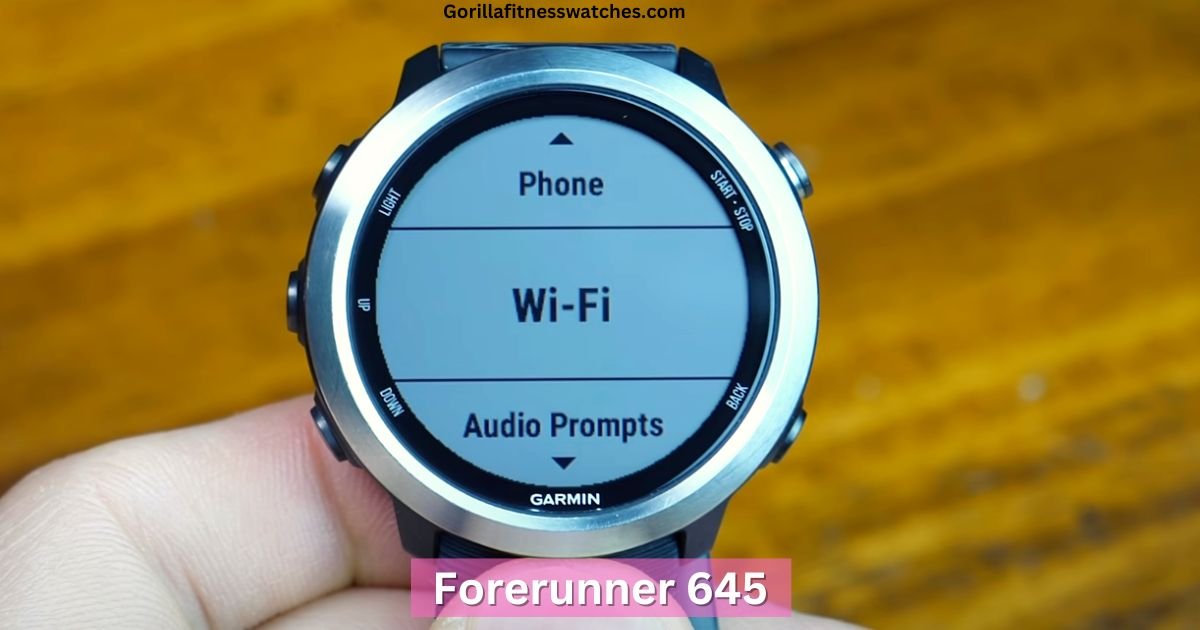 Why You Should Choose Garmin Forerunner 645:
Garmin Forerunner 645 is packed with an extra Barometric Altimeter sensor. This sensor measures your elevations more accurately, as well as tells you your change in pressure due to heights. So if you're a hiker or a trail runner, this thing is very useful for you.
It also accurately measures your daily floor climb and other elevations.
Secondly, Forerunner 645 seems more durable and scratch resistant because of its stainless steel bezels. This watch is a perfect option for outdoor purposes or in a harsh environment.
If you're working as an outdoor or sports enthusiast, then Forerunner 645 will be the better option for you.
Why You Should Choose Garmin Forerunner 245
Forerunner 245 is not only an affordable option but also has extra fitness features. It seems that Forerunner 245 is a fitness-focused smartwatch. You will get a body battery energy monitor and heart rate alters, which is an important feature for a health-focused person.
Similarly, the most useful feature on this watch is the Pulse OX sensor which is similar to SpO2 on Apple or Galaxy Watches. The feature measures how much oxygen is circulating in your blood. Based on the data, it gives you a score. If the Pulse OX score is above 95%, you're well and healthier.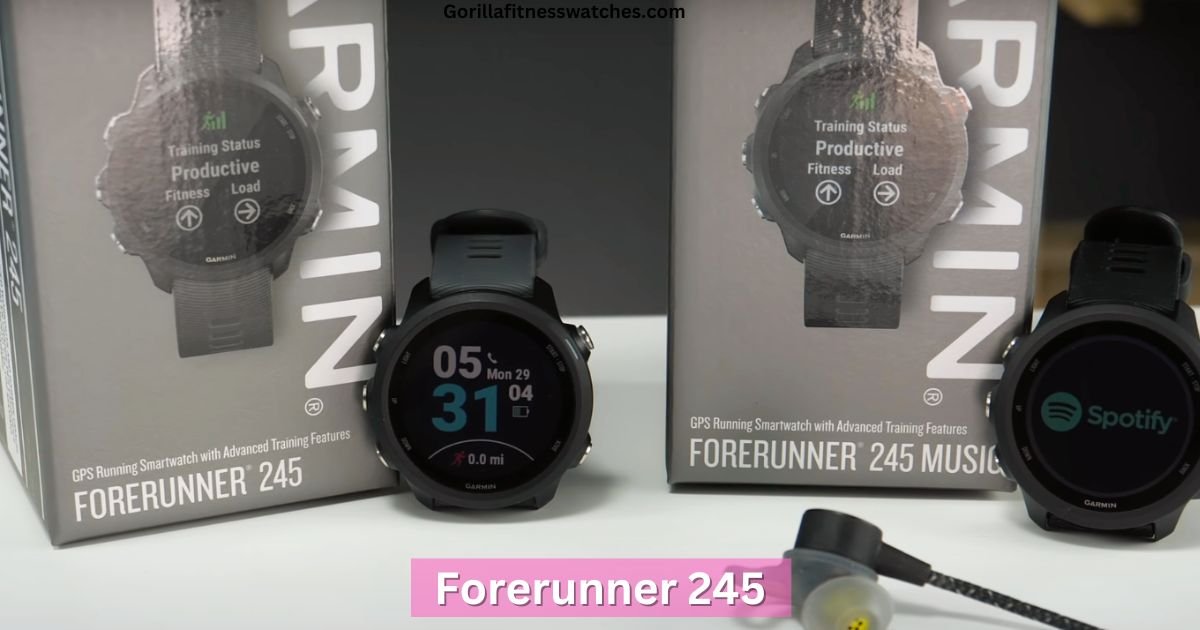 Forerunner 245 also includes incident detection for risky sports enthusiasts and eldertly.
But unluckily, Forerunner 245 lacks Barometric Altimeter, so it can't measure your elevations in a better way. It might be the best option for simple runners, but trail runners or hikers can't live without elevation tracking.
Where You Should Buy Forerunner 245 & 645:
First, I recommend you go to your nearby Garmin watches store and get your desired watch. If there is no Garmin store available in your area, search these watches on Amazon and get them from there. Because on Amazon, you will get discount prices compared to the official websites.
If you buy from my affiliate link, it will help me earn little pennies to buy a cup of coffee. Thanks:)
About Author