Apple watches do not need a sim card because they have a sim card embedded in them. This embedded sim card is known as eSIM.
You have to only activate this eSIM via your mobile carrier. Once the eSIM is activated you can make all the cellular features like making phone calls, reply to text and internet.
In this article I will share why you don't need a physical sim card for an Apple Watch, and what is eSIM and how you can activate it?
What is an eSIM?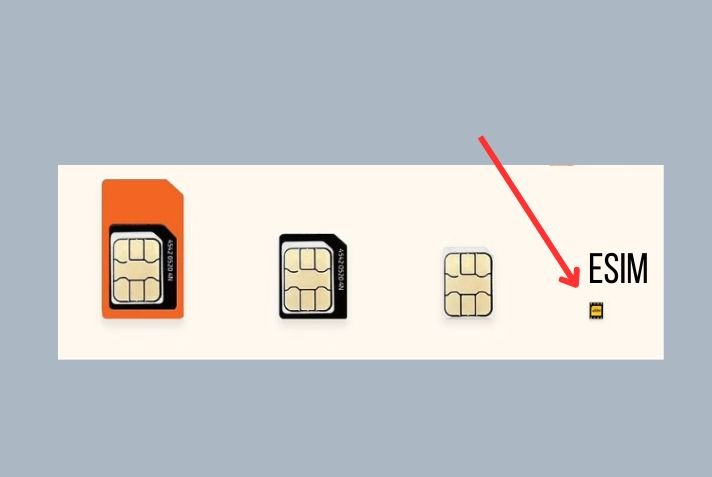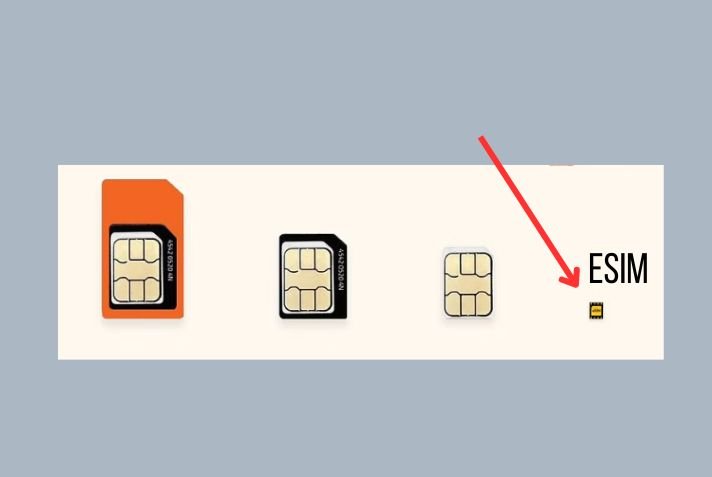 An eSIM is a small sim which is 60 times smaller than a nano sim.
The major difference between an eSIM and a physical sim card is that an eSIM is embedded into the device.
This means that these sims cannot be removed, unlike sim cards. Therefore, if your Apple Watch has eSIM you can't remove it or even can't add another sim card because there is no sim slot.
This way, Apple Watches that have an eSIM, can be used like an independent phone to make calls, send texts, get directions, and access Siri.
Which Apple Watches have an eSIM?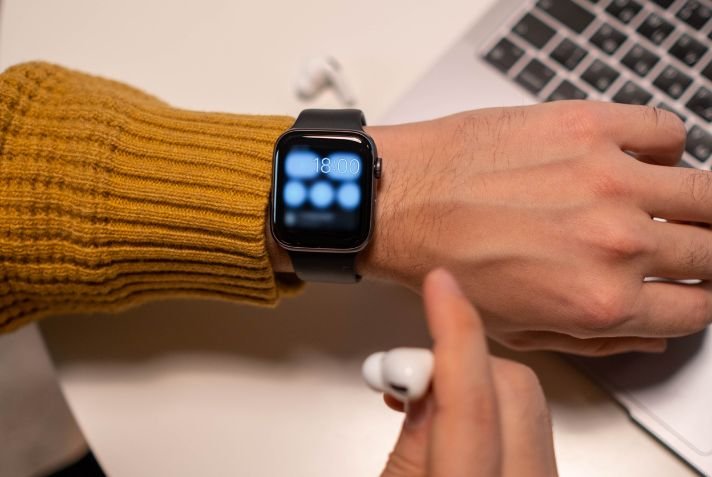 There are two main versions of Apple Watches.
The GPS-only version does not have an eSIM, so it cannot be used as a standalone watch.
All the other features of GPS-only Apple Watch are similar to the Cellular version. But GPS models are inexpensive than cellular ones.
On the other hand, the GPS+Cellular version can function as a phone and does have an eSIM. With the cellular version of apple watch, one can receive and send calls, texts and emails.
Considerations for Apple Watch Cellular Service
Purchasing a cellular Apple Watch comes with additional costs. You will need to pay extra for the cellular features and also for a cellular plan. This creates a significant price difference between GPS-only watches and GPS+Cellular watches.
Here are the factors to consider before deciding which version is best for you:
Independence from a phone:
Cellular Apple watch function independent of mobile phones. This version possess all the capabilities present in an iPhone. It includes calls, messages, emails, music streaming, apple pay, fitness tracking and so on.
So if you want to leave your house without carrying your phone with you then the cellular version of apple watch can provide you this facility.
Family setup feature:
Cellular Apple watch gives a facility of family setup feature. This feature allows users to set up an apple watch for a family member that does own an iPhone.
This facility is mainly used by parents to set up an apple watch for their children through their iPhone.
The Apple watch can then be used by the children as a separate phone to perform all the basic operations performed by the phone such as calls, messages, maps, siri, apple pay, music streaming etc.
So if you intend to make such an arrangement for any of your family members then choosing cellular watches is a good idea.
Battery life:
Apple Watches with cellular capabilities have shorter battery life compared to those without cellular.
If frequent charging and faster battery drainage are concerns for you, it's worth reconsidering your choice of buying a cellular watch.
Affordability:
Cellular watches are more expensive than GPS-only watches, and the monthly cost of the data subscription adds to the overall expense.
So before deciding the type of watch for yourself. Consider your budget and whether the additional features justify the higher price.
How to find out if your Apple Watch has an eSIM?
Now that you have decided to go for the cellular version of the Apple watch. It is time to find out the key things to check when purchasing an apple watch with eSIM. It's important to check these things to avoid falling into scams.
1- Check The Digital Crown
The first method to find out if your Apple Watch has an eSIM is by examining the digital crown. The digital crown is the circular disk located on the side of the watch and serves various functions.
If the digital crown has a red ring or dot, it indicates that the watch has an eSIM. However, if there's no red ring or dot, it means the watch is the GPS-only version.
2- Check The Model Number
On your iPhone, open the "My Watch" app.
Tap on "General."
Within the General section, find and tap on "About."
Scroll through the about section until you locate "Model."
Tap on "Model" to view the model number of your watch, which is a five-figure string starting with 'A.'
Copy this model number.
Visit Apple Support's watch identification website.
On this website page, there is a search bar. Enter the model number of your Apple Watch in the search bar.
You'll be presented with details and the type of watch you have.
How to activate an eSIM on an Apple Watch
Once you're certain that your model of Apple Watch has an eSIM embedded in it, it's time to activate the eSIM.
On your iPhone, open the Watch application.
In the Watch application, go to the "Mobile Data" tab.
Click on "Add a Plan."
This will display a list of sim networks or carriers that provide cellular service for the Apple Watch.
Select any carrier of your choice from the available list.
Your eSIM is now activated.
To view the details of your cellular package and the carrier, click on the "Cellular" tab in the Watch application.
To utilize the eSIM for receiving calls, texts, and other functions, ensure it has an active cellular connection. Check this by going to the Control Center and tapping on the cellular icon.
If the cellular icon has a green dot, it means your Apple Watch is connected to a cellular network.
Wrap Up!
To conclude, Apple Watches do not need a SIM card. Both its GPS-only and GPS+Cellular versions are unique in their own way.
The main benefit offered by the Cellular version is that it can be used as an independent phone. But this additional convenience comes at an additional cost.
Hence, the decision of choosing the ideal version for yourself depends entirely on your usage and preferences regarding budget and battery life.
About Author