Using Google calendar on Apple watch is an amazing experience; you can immediately see scheduled meetings, events, and reminders. But it is a little challenging to use Google apps on Apple Watch.
You can't directly install Google calendar on your Apple watch. Instead, you have to sync your Google account on your iPhone, and then you will be able to take full advantage of Google calendar on your wrist.
In today's guide, I will share how to use Google calendar on an Apple watch, so let's get started.
How Can I Use Google Calendar On Apple Watch?
Before accessing Google calendar on your Apple watch, you must add a Google account on your iPhone and then sync Google calendar with the iOS calendar.
So here are the steps that you can follow.
Step 1: Open the "Settings" app on your iPhone.
Step 2: Scroll down and tap on "Calendar.'
Step 3: Then tap on "Add Account."
Step 4: Choose the Google account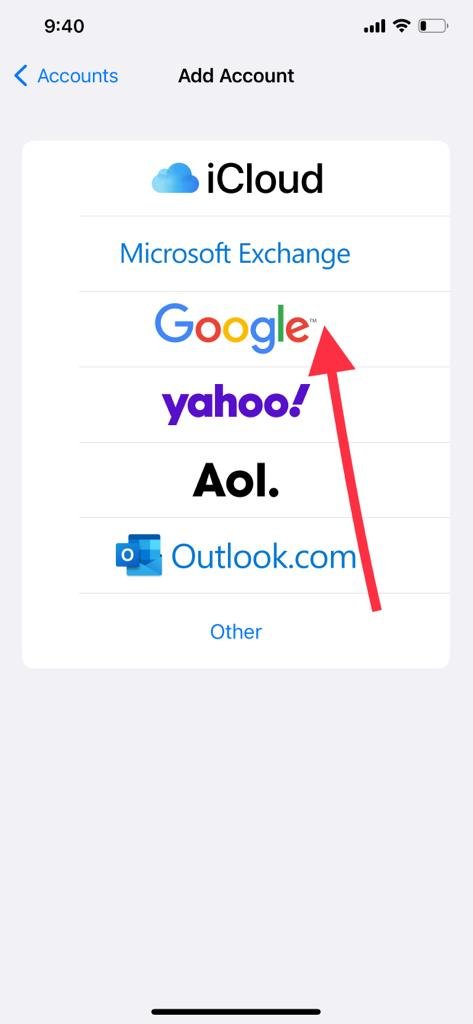 Step 5: Now add your Google account on which you have Google calendar and want it on your Apple Watch. You can sync notes, contents, and emails with your Apple watch.
Step 6: Then tap on save.
Note:
Syncing will take some time; in my case, it takes around 20 minutes for proper syncing. And then, you will be able to view Google calendar reminders, events, and other schedules. If events are successfully synced with your iPhone, they will automatically be synced with your Apple Watch.
Suppose you want to double-check whether that Google calendar is synced with your iOS calendar or not. Open the Calendar app on your iPhone, and tap on the calendar at the button. Here make sure that your recently added Gmail account is checked.
Google Calendar On Apple Watch Not Working?
Sometimes Google calendar doesn't show on your Apple watch, and this is because of unsuccessful syncing. So, in that case, you use your safari web browser for successful syncing.
Here are the steps to follow.
Open Safari browser on iPhone or any other iOS device.
Go to Google Sync Settings website.
Sign in with the Gmail that you want to sync calendars with.
After successful sign-in, your Gmail id will appear under Shared calendars. Click the checkbox next to the calendar.
The last click on save, and all your events and reminder will sync with the iOS calendar. And after a few, you can see Google Calendar on Apple Watch.
Is Google Calendar Better Than Apple Calendar?
Google calendar and Apple calendar both offer complex services to users. Both have some pros and cons. But Google calendar works perfectly. We'll caress all iOS, Android and other devices, whereas Apple calendar only supports the Apple platform.
Similarly, you can integrate third-party apps with Google calendar, while Apple Calendar only allows native apps for integration.
Most of the features are the same on both calendars, but the Google calendar app got some extra features. Firstly, it's easy to use, and you can integrate Google Calendar with Zapier and then connect it with thousands of other apps.
Similarly, creating events and tasks on the Google calendar app is a bit easier than using Apple calendar. At the same time, the Apple calendar gives a much more organized interface that might be challenging for beginners.
Best Alternative To Google Calendar For Apple Watch?
There are a lot of calendars available for iOS users, and you should also try them. Every calendar has something unique to try, so let's discuss a few.
Fantastical is my favorite calendar that you can use on Apple Watch. For iWatch users, it gives different widgets that display your next reminders, todos, meetings schedule, weather forces etc.
Similarly, it also gives you some advanced features like intuitive, natural language text erasing, time zone support, and much more.
If you want to try something more visually appealing and good looking, then Sleek is the best option. This calendar can also sync with the Apple watch. On this calendar, you can view your meetings and reminders with SVG logos and different visuals that give a better understanding.
24me is a smart calendar; you can connect it with Siri or Alexa. You can view multiple calendars on it. The interface looks similar to Google calendar, but this one can't integrate with third party apps but sync with other Calendars.
You can use Alexa or Siri to add reminders, notes, meetings etc. And also Customize the calendar according to your preference.
Related Posts:
How To Open SIM Card Slot On Apple Watch?
How To Keep Apple Watch Nightstand Mode Always on?
Best Apple Watch Bands For Sensitive Skin
How to Update Apple Watch
How Does Apple Watch Calculates VO2 max?
About Author