Samsung is a well-known brand in the smartwatch market, offering high-quality watches to its users. Recently, Galaxy has unveiled its new Galaxy Watch 4, a flagship watch with many unique features.
The Samsung Galaxy Watch 4 is available in two different sizes, 40mm and 44mm, just like previous Samsung smartwatches. Aside from that, both models come in Bluetooth and LTE versions. The aim is to provide you with more options to choose the perfect size according to your wrist.
There is no significant difference between the Galaxy watch 4 40mm and 44mm except for the size, price, and battery life. However, all the fitness tracking and other features are identical.
However, choosing between 40mm and 44mm can be difficult, but you've come to the right place because, in this post, we'll compare the two and determine which is the better choice for you.
So, without further ado, let's get started.
Related Posts:
Samsung Galaxy Watch 4 44mm VS 40mm: Comparison Table
Specs
Samsung Galaxy Watch 4

(44mm)

Samsung Galaxy Watch 4

(40mm)

Device type
Fitness/ Sports smartwatch
Fitness/ Sports smartwatch
Gender
Unisex, Women
Women
`Release Date
August 2021
August 2021
Price
$168.29
$149.25
Physical Dimensions
Dimensions
44.4 x 43.3 x 9.8 mm
40.4 x 39.3 x 9.8 mm
Weight
30 g (excluding straps)
26 g (excluding straps)
Shape
Circular
Circular
Case Material
Armor Aluminium
Armor Aluminium
Strap Material
Fluoroelastomer, Hybrid leather
Fluoroelastomer, Hybrid leather
Strap Size
22mm
20mm
Display Type
Super AMOLED
Super AMOLED
Display size
1.4 inches
1.2 inches
Display resolution
450 x 450 pixels
396 x 396 pixels
Water Resistance
5 ATM
5 ATM
Always On
Yes
Yes
Custom Watch Faces
Yes
Yes
Input Type
2 Physical buttons, Physical rotating bezel, Touchscreen
2 Physical buttons, Physical rotating bezel, Touchscreen
Memory
RAM
1.5GB
1.5GB
Internal Storage
16GB
16GB
Sensors
Accelerometer
Yes
Yes
Compass
Yes
Yes
Barometer/Altimeter
Yes
Yes
Ambient light
Yes
Yes
ECG
Yes
Yes
Thermometer
No
No
HRM
Yes
Yes
Other Sensors
BIA Sensor
BIA Sensor
Battery
Battery capacity
361mAh
247mAh
Type of battery
Non-removable Li-ion battery
Non-removable Li-ion battery
Usage
Two days
Regular: 24hrs+
Battery saver mode
Yes
Yes
Charging time
1-2 hours
1-2 hours
Fitness Tracking Features
Advanced sleep tracking
Yes
Yes
Heart rate monitoring
Yes
Yes
Blood oxygen
Yes
Yes
Blood Pressure
Yes
Yes
ECG
Yes
Yes
Calories tracking
Yes
Yes
Floors climbed
Yes
Yes
Menstrual cycle tracking
Yes
Yes
Stress tracking
Yes
Yes
Sports apps/modes
Yes
Yes
Safety tracking
Yes
Yes
Other Features
Mic/Speaker
Yes
Yes
Storage
16GB
16GB
NFC
Yes
Yes
Camera Control
Yes
Yes
Samsung Galaxy Watch 4 44mm Vs 40mm: Design
The 44mm and 40mm sizes of the Samsung Galaxy Watch 4 differ in their designs. Further, the design of both Samsung Galaxy watches is identical, with the only difference being the weight and dimensions of the devices.
Talking about the appearance, Samsung's Galaxy Watch 4 sports a more appealing and stylish look. It comes with a polished aluminum metal frame. No doubt, it's trendy and long-lasting thanks to the high-quality material.
The frame is made of Corning Gorilla Glass DX+ that is scratch-resistant and water-resistant up to 50 meters. In addition, the straps are composed of silicone, and you may also adjust the strap to suit your needs.
However, the 40mm is a more compact and comfortable smartwatch with a dimension of 40.4 x 39.3 x 9.8mm and weighs only 26g. The 44mm, on the other hand, measures 44.4 x 43.3 x 9.8mm and weighs 30g. Nonetheless, you can clearly see that both are incredibly lightweight, compact, and easy to wear.
As a bonus, both sizes come in a variety of eye-catching colors. The 44mm is available in black, silver, and green, while the 40mm is available in black, silver, and pink-gold.
Overall, the 44mm size of the Samsung Galaxy Watch 4 is suitable for men and women. However, 40mm is the best size for ladies with small wrists.
Samsung Galaxy Watch 4 44mm Vs 40mm: Display
When it comes to the display of the Galaxy Watch 4, the 44mm model has a larger display than the 40mm one. The 40mm watch comes with a screen size of 1.2 inches, and 44mm offers a bigger screen of 1.4 inches. Since the screen is 44mm in diameter, it's slightly bigger than the 40mm screen.
In addition, you'll get a Super AMOLED display that allows you to see clearly even in direct sunlight. Aside from that, the resolution is outstanding because the 40mm watch has a 396 x 396 resolution, while the 44mm variant has a higher resolution of 450 x 450.
All in all, the Samsung Galaxy Watch 4 (44mm) is best suited for those with wide wrists, whereas the 40mm model is more suited to those with thin wrists.
Samsung Galaxy Watch 4 44mm vs 40mm: Battery Life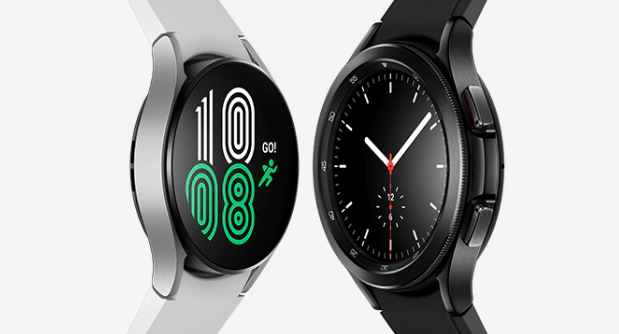 Before choosing any smartwatch, it is essential to look at its battery life.
Compared to the 40mm, the 44mm has a larger battery capacity, allowing you to go longer on a single charge. It has a 361mAh battery, which is higher than the 247mAh of the 40mm. As a result, the 44mm can last up to two days on a single charge, and the 40mm can last up to a day and a half or more.
Fortunately, using power-saving modes can help you get more time out of your battery. There are several methods you may use to improve the battery life of your device, such as:
Deactivate the always-on display
Decrease the brightness level
Limit the number of apps that send you notifications by turning them off.
Turn off WiFi and GPS
Samsung Galaxy Watch 4 44mm vs. 40mm: Price
There is a difference between 40mm and 44mm models regarding price. The 40mm smartwatch is less expensive than the 44mm, which is understandable given the 44 mm's greater battery life and larger display.
Aside from that, the prices also differ depending on whether they are LTE or Bluetooth versions; for example,
The Bluetooth model of 40mm costs $249.99 while 44mm costs $279.99
The LTE model of 40mm costs $299.99 while 44mm costs $329.99
Hence, it is evident from the above comparison that 44mm has a larger display and a longer battery life than 40mm. 40mm, on the other hand, is smaller, lighter, and less expensive than 44mm. Apart from these variations, both models offer the same fitness and activity tracking capabilities to help you reach your fitness goals.
Samsung Galaxy Watch 4 – New Features
1- Exynos W920 Chip Powers the Galaxy Watch 4
One of the most significant updates to the Galaxy Watch 4 series is powered by the Exynos W920 – a 5nm chip that replaces the Exynos 9110. According to the manufacturers, the new chip offers a 20% boost in CPU performance and a 10-fold increase in graphics processing unit performance. As a result, you may enjoy a more powerful smartwatch.
2- Galaxy Watch 4 Runs on Wear OS 3
Wear OS 3 is the new operating system that powers the new Samsung smartwatches, and it offers a decent and easy to navigate. Thus, you'll have additional opportunities to use your favorite applications, which the Tizen platform lacks.
3- Addition of Bioelectrical Impedance Analysis (BIA) Sensor
The new Bioelectrical impedance analysis (BIA) Sensor will enable you to determine your body composition. The Basal Metabolic Index (BMI) is a metric that assesses a person's overall health and well-being. These characteristics can help you better understand your body, which can help you devise more practical exercises and diet plans.
In addition to these new health-tracking features, there are numerous more health-tracking features such as sleep tracking, heart rate tracking, ECG, blood pressure, and blood oxygen measurement.
There are also several sports modes to choose from, as well as an in-built GPS that helps to track your outdoor activities, such as routes and locations.
4- Higher Storage Capacity
The Galaxy Watch 4 now features 16GB of internal storage. Now you can have even more of your favorite tunes stored on your watch, thanks to the increased internal storage capacity.
5- Use of 2D Glass over 2.5D Glass
The Glass that protects the screen of the Galaxy Watch 4 has been changed, making it better. Samsung chose a 2D design for the Active two over a 2.5D design. The Galaxy Watch 4 gains a more stylish and bold appearance thanks to 2D Glass.
Samsung Galaxy Watch 4 – Fitness and Activity Tracking Features
Samsung smartwatches have always had the best health monitoring features available. Plus, the FDA has approved this smartwatch to keep track of your health.
BIA, a new tool that assesses your total body composition, is a valuable addition to watch four, elevating it to a worthy purchase.
ECG tracking is also possible with an electrical heart sensor, identifying abnormal heartbeats and atrial fibrillation. The device will also track and display your VO2 max after a workout.
SpO2 sensors, which monitor your body's oxygen levels, are also included. Other activity tracking capabilities, such as sleep tracking, calorie counting, automatic workout tracking, stress, hydration monitoring, and much more, are also available.
Samsung Galaxy Watch 4 also has a fall detection feature that's worth noting. When a watch senses a hard fall on the ground, it automatically contacts emergency services or sends a notification to the wearer's emergency contacts.
Samsung Galaxy Watch 4 – Other Features
Apart from health-tracking features, the Samsung Galaxy Watch 4 comes with a slew of other premium features that elevate it to the pinnacle of success.
For its smooth performance, Samsung Galaxy Watch 4 runs on Wear OS 3. In addition, this smartwatch is compatible with all Android devices, which is a significant benefit.
Additionally, you'll get 16GB of RAM, which means you may store a large number of tunes and applications. You can also use third-party apps like Spotify or Deezer to listen to music.
The Galaxy Watch 4 can follow your routes and deliver more precise data with built-in GPS.
As an LTE or cellular connectivity, you can make and receive phone calls and text messages right from your smartwatch without using your smartphone. You'll also be able to receive alerts from Twitter, Facebook, and Instagram directly on your wrist.
It also features a microphone and loudspeaker that allows you to listen to the music or make and receive calls from the watch. Additionally, contactless payment is a huge benefit. You don't need to carry a wallet or credit card if you use NFC to pay all of your bills.
Also, it is water-resistant to IP68, so you may use it while washing your hands, swimming, or having a bath without fear of damaging it.
Remember: All the features mentioned above are the same in both Galaxy Watch 4 44mm and 40mm models.
Pros and Cons of Owing a Samsung Galaxy Watch 4
Pros
With the Samsung Galaxy Watch 4, you'll enjoy the following notable advantages:
Samsung Galaxy Watch 4 is premium, stylish, and lightweight design.
It has a military-grade build that ensures long-term use.
It has a physical rotating bezel for easy navigation.
Offers great internal storage of 16GB
It comes with an in-built speaker and microphone
Provides excellent performance
Have built-in GPS to track locations
Accurate health tracking features
Available in both Bluetooth and LTE versions
Cons
Unfortunately, there are a few issues with this smartwatch, including:
Short battery life
Lacks compatibility with iOS devices
ECG, blood pressure, and BIA might not work with non-Samsung phones.
Little bit pricey
Final Thoughts – Which Size is Perfect for You?
In this comparison guide of Samsung Galaxy Watch 4 44mm vs. 40mm, you have seen that the 44mm is bigger in display and longer in battery life as compared to 40mm. 40mm, on the other hand, has a few advantages over the 44mm model, such as a more compact design and a lower price.
Ultimately, it's not so much about the price as it is about a timepiece that fits comfortably on your wrist because there are no differences in the characteristics and functions of the two sizes.
If you enjoy wearing large watches regardless of wrist size, a 44mm model can be suitable for you since you'll benefit from the large display. When it comes to smaller wrists, the 41mm size is ideal because it won't add weight to your wrist and will fit precisely.
After reading this post, we hope you now understand the differences between the Samsung Galaxy Watch 4 44mm and 40mm. If you have further queries, please comment in the section below.
Thank you!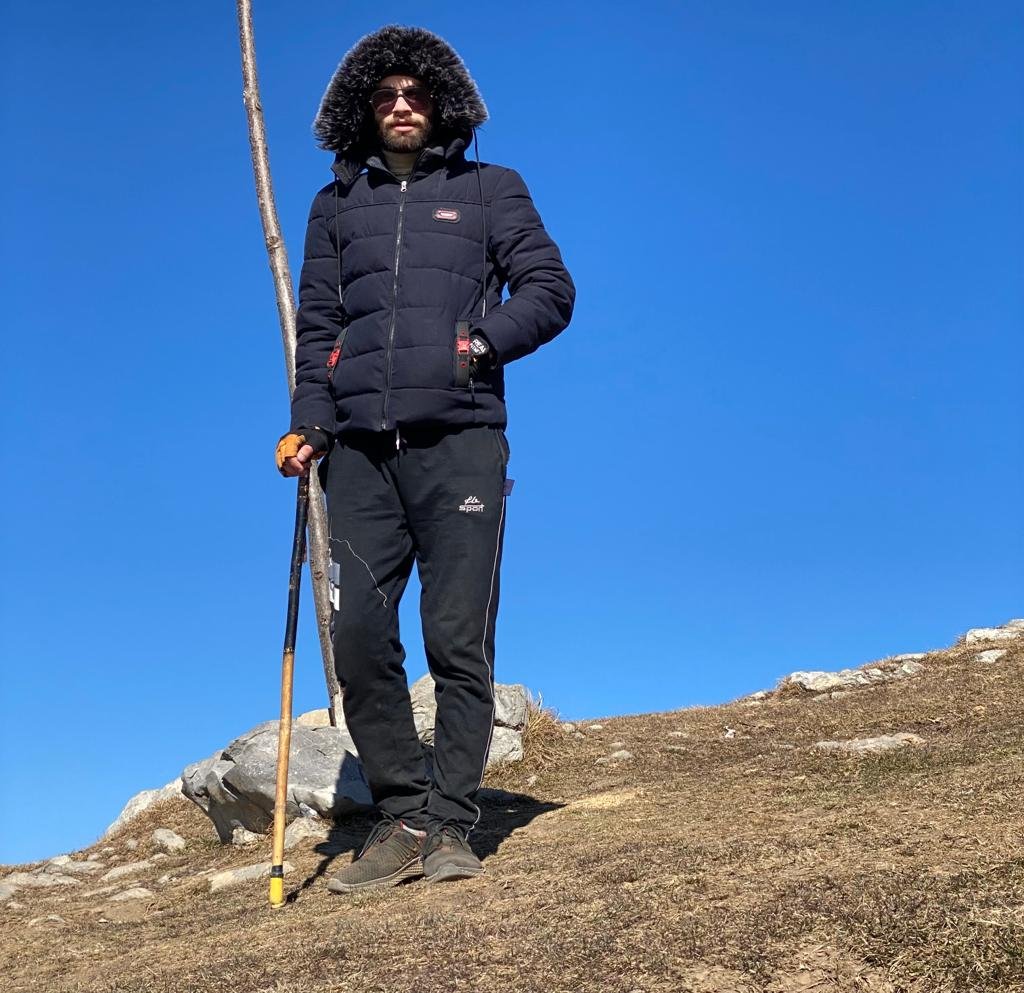 Hey! I'm Saad. My passion for tech wearables is true, and it started when my brother gave me a gift of a smartwatch.
I started Gorilla-FitnessWatches to give the latest and most reliable information to anyone who needed it. If you have any questions regarding smartwatches, fitness trackers, or smart rings, feel free to contact me.