Even though Garmin watches are the best fitness gadgets, but still none of the Garmin watches track blood pressure.
Garmin's primary focus is making watches with comprehensive outdoor and sports features. Garmin fitness trackers are made for sports enthusiasts and fit people, and those people don't have any severe health issues.
Take whatever Garmin watch you want; it will include outdoor sports and training features. All the Garmin series, like Vivoactive, Forerunner, Instinct, Vivoactive, and Fenix, are made for people who love to go on arduous tracks and love adventures.
But it doesn't mean that the company will now launch blood pressure sensors in their following flagship watches.
In this article, I will explain the major reasons that avert the company from introducing blood pressure monitors in their watches. And will it show you whether Garmin will bring blood pressure monitors in its upcoming smartwatches?
Why Does Garmin Don't Have Blood Pressure Monitor?
Manufacturing blood pressure watches is not as easy as making casual heart rate watches. There are comprehensive algorithms involved in blood pressure science.
Secondly, it's difficult to get clearance from FDA. And the FDA process also takes longer to test blood pressure features in several ways.
There are two primary reasons behind the disbar of blood pressure features in Garmin watches.
1- Garmin Has Different Type Of Audiences
Garmin targets a specific group of people for marketing. Like people who love trekking in the mountains, and going on adventurous tracks, runners and outdoor enthusiasts are primary buyers of Garmin gadgets.
In a nutshell, you can say that Garmin is not a health-tracking gadget. Instead, it's a fitness and performance-tracking gadget. You will find many training-related features like VO2 max, training load, recovery time, elevation tracking, GPS, etc.
Although Garmin has a few health-related features like HR sensors, sleep tracking, stress tracking, etc., the brand doesn't invest in bid-budget health features like ECG and blood pressure monitoring.
Related Post: Does Garmin Watch Have ECG
Garmin said its primary goal is to bring high-end GPS technology to the automotive, aviation, and fitness market. Similarly, unlike other health-centered smartwatches, Garmin makes durable and rugged watches. 
So you can only expect the excess outdoor features in Garmin watches rather than blood pressure monitors or ECG-type features.
2- Making a Blood Pressure Smartwatch Is Not A Easy Job
Before understanding the working of blood pressure monitoring in any smartwatch, you must first acknowledge the working of professional BP operators.
Professional digital BP monitors or manual BP operators have a cuff placed on your arm to block the blood flow in the main artery.
This pressure is then gently released from the inflated cuff, and at that time, blood starts to flow again through the artery. This pressure is called systolic pressure, and when the entire pressure is released at that time, the BP operator measures diastolic pressure. These two types of pressure will help you to determine your blood pressure.
On the other hand, smartwatches, whether the Garmin watch or Apple Watch, don't block blood pressure through the main artery, which is the major problem in these smartwatches.
You might think Galaxy watches offers blood pressure monitor; how it can be possible? Galaxy Watches need calibration with a professional blood pressure monitor after every four weeks.
Samsung watches use optical heart rate sensors to monitor heart rate. So Samsung watches analyze the relation between blood pressure change and calibration readings from BP operators.
That's why Garmin watches don't have blood pressure monitors because they're difficult to calibrate with a BP monitor. So it's vain to introduce blood pressure in Garmin fitness tracker.
Also, Samsung has declared their watches not applicable for medical diagnosis or treatment. So if you're serious about measuring your regular blood pressure, you have to invest in a BP operator rather than buying a Garmin watch. 
Which Is The Reliable Smartwatch To Measure Blood Pressure
If you're interested in buying a reliable smartwatch, you can go for Ormon heart guide. This Japanese smartwatch uses the traditional oscillometric method to determine your blood pressure.
Orman heart guide comes with two straps the out strap and the inner one. The inner strap work as a cuff that inflates during blood pressure monitoring. The watch includes an efficient sensor that measures systolic pressure and diastolic pressure.
Orman's heart guide gives more accurate blood pressure measurements than Samsung or any other watch using an optical heart rate sensor.
Can I Use Any Third Party Blood Pressure App With Garmin Watch?
Garmin Connects offers a variety of health apps that helps you to keep an eye on your health and fitness. But it doesn't offer any third-party app to store your blood pressure data.
Instead, there is an app called "Rest Status Check Before Measuring Blood Pressure," which uses your previous heart rate data and lets you know whether you are ok for blood pressure monitoring or need rest.
Apart from that, no such app is available in Garmin Connect that keeps track of your blood pressure data even if you don't put it manually in the app.
We are keeping an eye on the Garmin Connect app and will update you once got any third-party blood pressure app.
Should You Invest In Garmin Even If It Doesn't offer Blood Pressure Monitoring?
There is nothing wrong with investing in Garmin watches, even if they don't have blood pressure monitoring.
If you're a fitness-focused person and do daily routine workouts, training, cardio, or adventure lover, you should buy a Garmin watch. It's worthless if you leave the Garmin watch just for blood pressure features. You can buy any digital BP operator with the Garmin watch, which is very cheap.
Even though Garmin watches lack a blood pressure monitor, they have VO2 max, reparation tracking, sleep tracking, blood oxygen monitoring, calories burned during workouts, body battery energy, and much more. Specially Garmin fitness trackers offer more useful features for athletes and pro trainers.
Wrap Up:
Garmin doesn't offer blood pressure features in its watches. Garmin fitness trackers are for athletes and sports purposes, so they lack major health features like ECG and blood pressure.
But if you do workouts, daily cardio training, weightlifting, running, cycling, or hiking, then Garmin watches are still worth to invest.
With the increasing demand for blood pressure monitoring in smartwatches, we can expect these features in upcoming Garmin watches.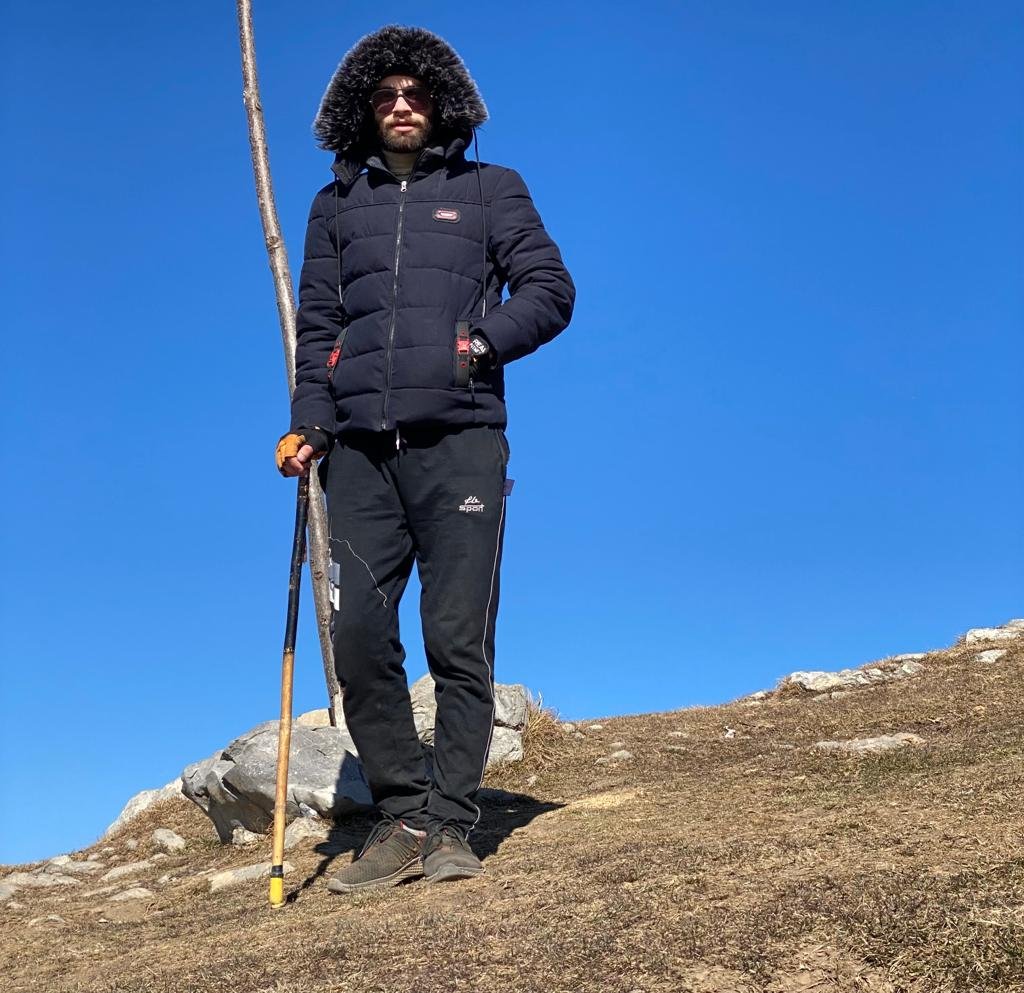 Hi, I'm Saad Dastagir. I'm a tech and fitness enthusiast who loves writing about smartwatches and fitness trackers. When I'm not testing out new gadgets, you can find me out on a hike or exploring new adventures. My passion for technology, fitness, and the great outdoors has led me to create a platform where I can share my experiences, insights, and reviews on the latest gear.