Garmin is a leading smartwatch brand that offers more durable and reboots watches. These outdoor focus watches are famous among outdoor enthusiasts and fitness lovers.
Garmin watches have accurate sensors and GPS tracking that no other smartwatch can offer.
If you own a Garmin Watch, you can easily understand the reason behind their high prices. But if you don't have a Garmin watch, we will tell you some amazing facts behind high prices of Garmin watches.
Why is Garmin watches so expensive?
Garmin watches are expensive because of their premium quality, accurate sensors, multi-GNSS GPS tracking, excellent batteries, and practical activity tracking.
We have tested a lot of smartwatches, but no one can offer performance like Garmin watches.
So let's dig further into why Garmin watches are so expensive to market trackers.
Why Garmin Watches Are so Expensive
1- The Premium Quality Material In Garmin Watches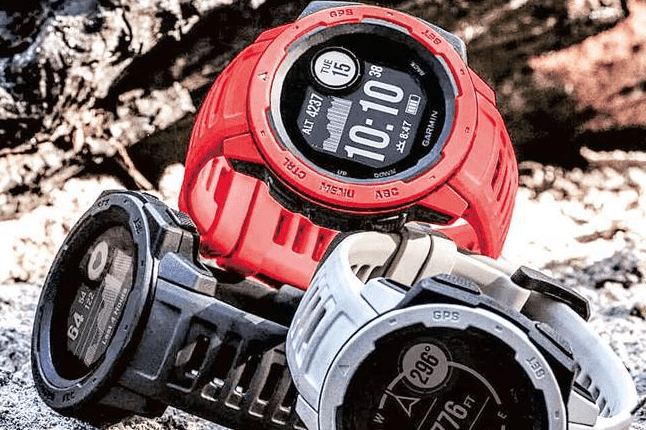 You might have heard about the durability of Garmin watches. Why are these watches best for outdoor activities and harsh environments?
One main reason behind their steep prices is the use of premium material in their design. That's why, as compare to other watches like Fitbit, or Apple watches, Garmin watches are pretty bulky.
Most of the Garmin watches, including the Vivoactive, Forerunner, and Fenix series, are made of Fiber-reinforced polymer, which is too expensive. Similarly, the bezels are coated with pure stainless steel that lasts for years without scratches.
The wrist bands in most Garmin watches have pure Silicon, which is more flexible than other Watches.
Secondly, you observe Garmin watches have an insane screen protector (glass), 100% water-resistant and dustproof. And definitely, these are not like standard screen glasses, which are too brittle.
I have seen the Sapphire and tempered glass in most of Garmin's watches, and few ones have Gorilla Glass DX, which is super strong.
Tempered Glass:

Tempered glass is one of the most challenging and premium quality Glasses. This glass is 99.99% transparent, scratchproof, and shatter.

Gorilla Glass DX:

This glass is also used on most Garmin screen protectors. The glass enhances the screen visibility, displays colors, and highly durable glass. As compare to tempered Glasses, these are thin and have lightweight.

Sapphire Glass:

It's highly transparent and premium glass which is too expensive. Usually, Sapphire Glass comes in Garmin Fenix series and Garmin Tactix delta ( a $1000 watch ) also has this glass.
Because of these strong materials, Garmin watches have quickly passed 12 Grade Military-STD tests for Shock, temperature, Vibration, humidity, dust, and more.
2- Garmin Watches Have High Accuracy Rates
If you compare the accuracy of Garmin watches with other brand watches, you will see a huge difference.
The algorithms used in these watches are too precise and even measure high-intensity exercises. That's why most athletes and outdoor lovers use Garmin watches.
Everyone knows achieving accuracy in smart wear is a pretty tricky task. Even most of the top brand watches like Galaxy, Amazfit, and others can't give highly accurate results.
Garmin's durable watches use proprietary optical-based heart rate sensors. Unlike other smartwatches, Garmin watches measure the heart's electrical activity and produce HR data.
The optical heart rate monitor measures blood volume using a series of flashing lights that illuminate capillaries within the body.
That's why you see pretty accurate results on these watches, even for high-intensity moves.
Similarly, advanced Sleep Monitoring in most Garmin watches has an optical heart rate sensor and accurately tracks sleep patterns. And yeah, high accuracy makes Garmin watches too expensive.
Also Check: Do Garmin Watches Work with iPhones
3- You Can See Detail Stats With Garmin Watch
Who doesn't want to see the detailed stats of their daily fitness activities?
You can see daily, weekly, and monthly stats right on the Garmin Connect app. The insights are very detailed. You can see different graphs, points, percentages, and visualizations that help you understand your current fitness stage.
Garmin Connect is packed with many extra and premium tools, but the most helpful feature is "MY Day Use." This feature shows the stats for the past 24 hours.
And it's also too easy to set exercise goals on Garmin Connect, and the watch helps you reach the destination. Under the "Calendar" tab, you can see ht collected data for the day.
Secondly, you will see "Edit My Day," which allows you to customize the metrics fully.
Garmin Connect separates data compiled from steps, sleep, heart rate, running, cycling, and golf. It is possible to adjust the type of data you would like to review by selecting a day.
If you're a sportsman and want to get more deep insights about your specific activity, you can sync Garmin connect with a different fitness app. Garmin Connect can be sync with MyfitnessPal, Starve, Runsafe+, Trail run, wrap, and many other apps.
Besides this, you can see the real-time heart rate, steps, calories burned, sleep data, and weather updates right on your Garmin watch.
Related Post: Garmin Fenix 5x vs 5x Plus
4- Garmin GPS VS. Other Smartwatches GPS
Unlike other smartwatches, the Garmin watch has a different navigation system that is extremely precise and fast.
And you will also see the high-end GPS in Garmin's affordable watches, including Vivoactive 3, Venu Sq, Forerunner 45/35, and beyond. But the other smartwatches with the same price don't offer high-end GPS features.
Garmin uses GNSS (Global Navigation Satellite System), receiving the signals from multiple navigation satellites, providing you most accurate data. So if you are in a deserted place, it still works accurately. And you can see your velocity, position, routes, and direction very precisely.
Similarly, in some high-end Garmin watches, you will get TOPO maps and the colorful maps.
You will get insane GPS tracking in Garmin Instinct, Fenix series, Tactix Delta, and some premium Forerunner members. These Garmin members show intense maps, and you can even see the name of petrol pumps, shops, and streets.
Besides this, you will see a lot of extra stuff related to GPS like; Trackback features, GroupTrack, Round-trip, Checkpoint feature, Live tracking, and more.
I'm sure no smartwatch will give you all these crazy features, except few Polar and Casio watches. I agree that Fitbit, Apple, Samsung, and Amazfit watches also have GPS, but you can compare yourself to what is right.
5- Garmin Smartwatches Offers Plenty of Apps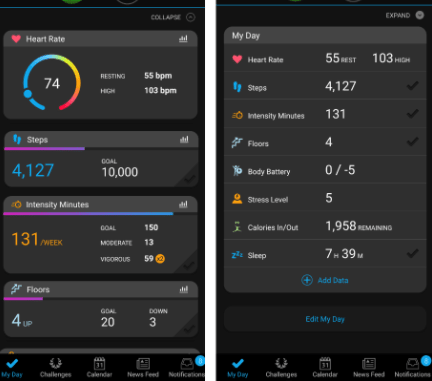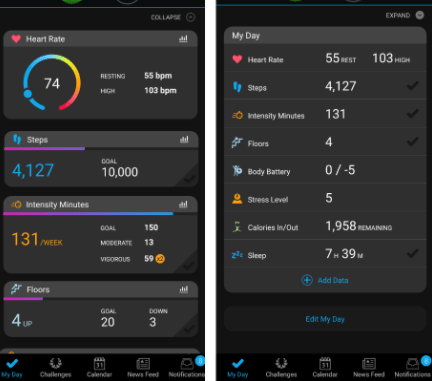 Do you know Garmin offers over 17+ handy apps?
Usually, you have seen only a few Garmin apps like Garmin Connect, Garmin Pay, or Garmin Coach. But if you purchase a High-end Garmin wear, you will have dozen of exciting apps.
These apps include:
Garmin Jr

Tread App

Garmin PowerSwitch

Smartphone Link

ActiveCaptin

Navionics Boating app

Garmin Drive

Garmin Explore App

Fusion App

STRIKER Cast app

Garmin Golf

Garmin Clipboard

Tacx

Varia

STR3AMUP
But among the few apps are the most useful apps. Like Garmin Jr that monitors your kid's physical growth, steps, and active minutes. Navionics helps you to track fishing, cruising, sailing, diving, and all your water-related activities.
Similarly, Garmin Golf is the most favorite apps that help you to connect with a fellow golfer, challenge them, and more.
You can easily install apps from Garmin Connect IQ, but most of the apps are not supported in low Garmin's Model.
Garmin Coach is my favorite among all these app stuff, which I think the most premium app in Garmin watches. Garmin Coach helps you to achieve your goals and suggest you some functional exercises and fitness tips.
And secondly, the most premium feature is Garmin Pay, a contactless payment system that allows you to pay utility bills directly from your watch. You need to hold your wrist in front of a code scanner, and it will automatically deduce your bill.
And luckily, all these things are free. You don't need to buy a subscription-like Fitbit. That's why Garmin watches ask for some extra prices.
6- Garmin Watches Lasts For Longer Time
The battery life and the warranty both are too long in Garmin watches. That's why these watches are highly reliable as compared to other brands.
Usually, you get a year's warranty, but you might get more warranty time if you buy high-end wear. Garmin believes in its wears and their quality. That's why it gives such a long-time warranty.
And I've seen many people use these watches efficiently and without any problem for five years, and that's cool. This means that their physical material is made of premium stuff.
On the other side, Fitbit gives just 90 days of warranty, while other watches like Apple and Samsung give six months of warranty time.
The batteries in Garmin watches are also last for a long time. You will see 7-14 days of long-lasting batteries, in most of the wears. If you compare Garmin watches batteries with some other brands, you will see the significant gaps.
On GPS modes, Garmin watches also perform very well compared to the rest of the brands.
And In Garmin Fenix 6, you will see the Solar's leading-edge technology that makes your watch functional for over 120 days.
7- Garmin Competitors
You will see plenty of Garmin's competitors in the market, but the most powerful are Fitbit, Polar, and Casio. In Fitbit watches, most of the fitness tracking features resemble the Garmin watch features. While Polar and Casio have a pretty similar design as Garmin wears.
Everything has few disadvantages. In a few features and functions, Garmin watches left behind its competitors. Like in some Garmin watches, GPS is not much impressive like in Polar Watches.
Similarly, few affordable Garmin watches lack crucial fitness tracking features, and Fitbit offers these features at a similar price.
But I believe that no watch can compete with Garmin High-End smartwatches because you will get all the premium features in one place.
If you are interested in outdoot sports and have a solid budget, I recommend you buy a Garmin watch.
8- The True Sports Watches
Every sports lover needs to track their performance, to get better results about the activity. But it's not possible with all the smartwatches.
The only way you can track your every single activity if you have accurate and authentic sports watches.
Unfortunately, it's challenging to find out the most accurate multisports watch. I have been tested plenty of smartwatches to track my sports performance, but most final outputs fluctuate from an actual value.
Although most smartwatches accurately track your running, cycling, jogging, etc, but they can't measure high inside moves like hiking, gym, workouts, etc.
Why is Garmin watches best for sports? Garmin watches are perfect for tracking sports because they give precise results, highly visualized stats, and guide you to enhance your performance.
Either you buy a $150 Garmin watch or a Garmin Fenix 6, you will never become disappointed.
I strongly recommend a Garmin watch to every athlete. Vivoactive and Forerunner series is best for sports stuff, and you will get a lot of sports tracking features in these wears. If you have a solid budget, you can buy Garmin Fenix 6, an insane device.
Summary: Why Garmin Watches Are Too Much Expensive
Garmin watches are 3X more powerful as compare to other smart wears, because
These watches have insane battery life.

Garmin wears are the most durable devices ever made.

They are made with premium material and have 100-meter water resistance.

Garmin wear has an integrated wrist base heart rate.

The Garmin Connect (app store) is full of incredible apps.

These watches have incredibly accurate sensors.

Compatible with a wide range of apps.

The GPS in Garmin Watches is highly precise and fast.

Garmin watches are also packed with ABC sensors (Altimeter, Barometer, Compass).
Related Posts:
Why Are Apple Watches So Expensive?
About Author