When it comes to rugged watches, the name Garmin is taken first. The brand offers more durable watches, especially its Fenix series is well-known for its rugged design.
In the Fenix series, Fenix 5 is one of the best-selling watches that offers more premium features. At the same time, Vivoactive 4 also attracts outdoor enthusiasts.
Most of the features in both watches are the same. And when it comes to choosing one between the Garmin Fenix 5 and Vivoactive 4, it's difficult to make a decision.
Vivoactive 4 offers a more sporty look with a touchscreen and larger display. Plus, there are some extra features in it. On the other hand, Garmin Fenix 5 offers physical buttons to control the functionality of the watch and its long-lasting battery life.
Although most features are some in both watches, there are still some differences that make one watch superior to the other.
So let's discuss the between Garmin Fenix 5 VS Vivoactive 4.
Garmin Fenix 5 VS Vivoactive 4: Comparison Table
Garmin Fenix 5 VS Vivoactive 4: Design & Display
Both watches have pretty similar designs, but there are some minute differences. Also in the display department, you will see some huge changes so let's discuss them.
Garmin Fenix 5:
Compared to the rest of the Garmin watch series, Fenix offers small but heavier watches. The material used in the construction of these watches is very premium, making them the best durable watches. Fenix 5 comes with a stainless steel bezel and fiber-reinforced polymer case material.
The dial is protected by a sapphire crystal which is stronger than Gorilla glass protection, and it can protect the watch from scratches and bumps.
Overall you see that such multiport watches don't have elegant or sleek designs, but still, they are attracted by athletes and outdoor enthusiasts.
Moreover, we have five physical buttons found in almost all Garmin watches. These buttons help you control the watch's functionality and navigate through menus. Garmin Fenix 5 is 85g and feels pretty bulky, but Silicon bands make the watch much more comfortable and easy to carry.
Fenix 5 offers a 1.2″ full transflective memory-in-pixel display, but it doesn't have a touch screen display which might be a downside. In the Fenix series, just Fenix 7 owns a touchscreen display, the flagship watch.
You will also get LED backlighting and a vibrant display; even in a desert, you can easily read the watch dial. Although brightness and colors are not as sharp as the Apple Watch, that's why it may cause issues while reading maps.
Because of 10 ATM, water-resistant Fenix 5 is best for swimmers, triathletes and water sports. You can effectively track underwater activities without any feature of water damage.
Vivoactive 4
On the other hand, Vivoactive 4 has a more sporty look, and you can say that it's much more stylish than Fenix 5. With a larger dial and lighter weight, it's also much more comfortable and easy to carry.
Vivoactive 4 comes with Corning Gorilla Glass 3 lens that protects it from environmental hardness and scratches. Like Fenix 5, Vivoactive 4 also has stainless steel bezels and a fiber-reinforced polymer case. Overall Vivoactive 4looks like its previous model and Forerunner 645.
The silicon band in Vivoactive 4 is thicker and more comfortable. For tracking daily sports, it's the best watch but not ideal for very harsh environments. It offers a 5 ATM water-resistant rating which is less than Fenix 5.
We have seen some major changes in the display department that make Vivoactive 4 more valuable. Firstly you will get a touchscreen display found in Garmin flagship watches. The touchscreen display allows you to easily navigate menus, select activities, search apps, etc.
Secondly, the display in vivoactive 4 is slightly bigger than Fenix 5. It offers a 1.3″ transflective memory-in-pixel display with 260 * 260 resolution. The color theme and brightness are a little more efficient than Fenix 5.
Overall Which One Is Best?
If you want a more rugged watch, Garmin Fenix 5 is the best option as it has 10 ATM water-resistant bodies and Sapphire glass support. On the other hand, if you like touchscreen sports watches with stylish looks, then Vivoactive 4 is for you.
Garmin Fenix 5 VS Vivoactive 4: Battery Life
Normally Garmin watches give more long-lasting batteries than any other brand. Also, battery life is crucial when you want a watch for outdoor adventures, as sometimes you don't have any source to charge your smartwatch. Garmin has a strong grip over battery modes, and you will get different battery-saving modes to extend batteries.
In the case of Garmin Fenix 5, you will get 2 weeks of battery life in smartwatch mode; in GPS mode, you will get 24 hours in the battery. Fenix 5 also has an ultraTrac mode that gives 60 hours of battery life.
On the other hand, Vivoactive 4 battery lasts for 8 days in a smartwatch and 18 hours in GPS mode. Compared to Fenix 5, Vivoactive 4 has a larger touch screen display with higher resolution. That's why its battery is less than Fenix 5.
But if you want a more long-lasting battery, Fenix 5 is the best option for you.
Garmin Fenix 5 VS Vivoactive 4: Price
The Fenix series is one of the most expensive series in the Garmin family. But overall but Fenix 5 and Vivoactive 4 fall in the mid-range smartwatch category.
Garmin Fenix 5 comes in different variants and sizes, and the price varies with respect to each model. Fenix 5 starts from $499 for its 47mm version, while the Sapphire edition costs $749, which is pretty expensive.
On the other hand, Vivoactive 4 price starts from $349 and remains the same for all colors and models.
The high price of Fenix 5 is because of more advanced features and premium design that makes it more valuable and worthy. If you are on a budget, then Vivoactive 4 is the best option.
Garmin Vivoactive 4
GPS Smartatch

Animated Workouts

Pulse OX sensor

8 days battery timing

Body Battery Energy Monitoring
Garmin fēnix 5X
Durable watch

Ultimate multisport GPS

3 axis compass, gyroscope and barometric altimeter

Water resistant at 100 meters / 330 feet

Connect IQ
Garmin Fenix 5 VS Vivoactive 4: Sports and Fitness Features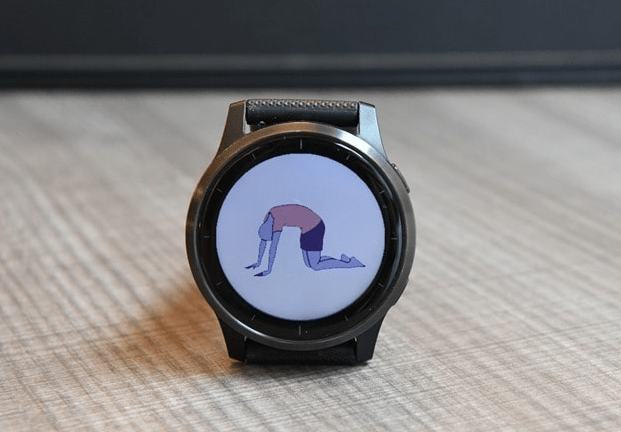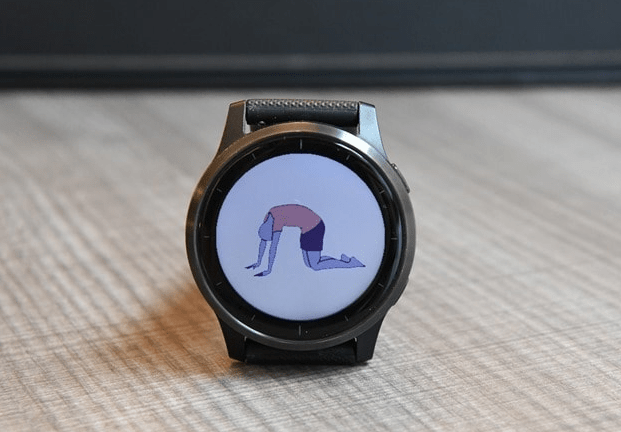 Both watches offer various fitness and sports tracking features and modes that allow you to keep an eye on your outdoor performance. But which watch has more sports and health features? Let's talk about it.
Garmin Fenix 5
The Fenix series contains more sports features than health tracking features. If you are a runner, then Fenix 5 is something more valuable for you. It measures all the crucial running metrics that you can use to improve your running activity.
For example, it gives you deep insights into cadence, ground contact time, balance, stride length, vertical oscillation, etc. All these features help you track outdoor running effectively.
Fenix 5 also tells you about your recent exercise history and how effective your training was. This time Garmin has also added an anaerobic training effect that tells you about the critical dimension of training.
Like predecessors, Garmin Fenix 5 includes wrist-based heart rate monitoring, steps counter, sleep monitoring, and calorie tracking. All these features give a deep analysis of your fitness activities.
Moreover, on Fenix 5, you will get different sports profiles that help you keep an eye on every sports activity.
Overall there are a lot of outdoor features and sports modes to explore, but Fenix 5 doesn't offer many health-tracking features.
Vivoactive 4:
Vivoactive 4 is a flagship watch, and Garmin has included all the core features lacking in previous models. Vivoactive 4 offers deep insights into all activities, from fitness to health tracking.
First of all, it has a Pulse OX sensor that tracks how your body is absorbing oxygen. These are the key metrics for athletes that tell about their overall wellness. Next, you will get respiration tracking that tells you about your breathing area in one minute; using these metrics can improve your stamina.
Body battery energy is another important feature that tracks your overall body's energy so you can find the best time to rest in a day. Apart from this, on Vivoactive 4, you will get Hydration tracking, Stress tracking, sleep tracking, mindfulness breathing, and heart rate.
In the case of workouts and outdoor sports, Vivoactive 4 comes with some major improvements. This time you will see animated on-screen workouts that help to correct your workout angles.
20 preloaded GPS sports apps effectively track your sports activities. Not just that, the watch also allows you to create your workouts from the Garmin Connect app.
Overall Verdict:
If you are a pro runner or swimmer, Fenix 5 is the best option for you as it deeply tracks these activities. And if your concern is health and wants more health features like Pulse OX sensor, stress tracking, or body battery energy, then Vivoactive 4 is only the watch that offers these features.
Vivoactive 4 VS Garmin Fenix 5: Smartwatch features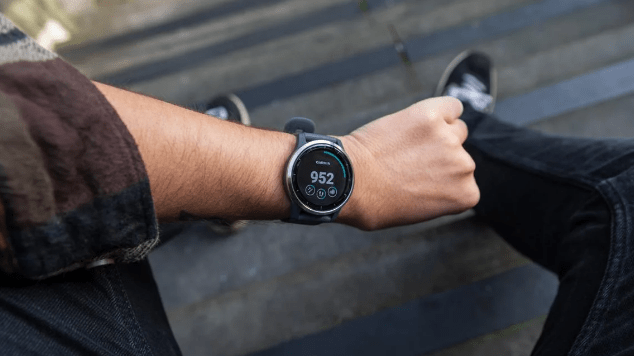 Apart from fitness and sports features, Fenix 5 and vocative 4 offer many other smartwatch features. Both smartwatches offer comprehensive navigation systems and GPS that work in every type of environment, no matter if you are in a desert or a city.
Garmin Vivoactive 4 has an extra incident detection feature; this feature automatically detects an incident and sends SOS to your emergency contacts.
You will get a notification on both watches if your watch is connected to your smartphone. But you can't answer calls or reply to a text. Vivoactive 4 allows you to store up to 500 songs on its internal store, whereas there is no storage in Fenix 5.
Lastly, both watches have ABC sensors to measure the weather conditions and directions. So if you are on an adventure, you can easily keep yourself updated about weather conditions and directions.
Final Verdict:
There is not a big difference between Garmin Fenix 5 and Vivoactive 4. For a more harsh environment and outdoor, Fenix 5 is the best option, and if you want a smartwatch with more health features, then Vivoactive 4 should be your priority.
Hi! I am Saad Dastagir, an enthusiast of smartwatches and fitness trackers. This blog is created to bring my personal experience with smartwatches in front of you. Our team tests different types of smartwatches and fitness gadgets constantly and shares hands-on experiences with you.