Xiaomi recently released its new flagship, the Mi Band 6. This brand has a few new features that make it better than its predecessor. Due to some new features, it can compete with any fitness tracker in the same price range.
Many people are confused between the features of Xiaomi Mi Band 6 and Amazfit GTS 2 mini, so we have compared these two trackers and come to know that Mi Band 6 has some extra new features.
So, in this guide, we will clarify the main differences between Mi Band 6 and Amazfit GTS 2 mini.
[table id=12 /]
Mi band 6 vs Amazfit GTS 2 mini Design And Screen
The Mi Band 6 is the same size as the Mi Band 5 and has the same tiny plastic and tempered glass on top. On the other hand, the GTS 2 Mini looks like its bigger brethren, but it's thinner, lighter, and smaller.
There is a major upgrade to the display of Mi Band 6 that it now has a 1.56″ AMOLED screen with sharp 326ppi resolution (152×486 px) from 1.1″ (326ppi, 29×126 px).
In contrast, the Amazfit GTS 2 mini has a stunning resolution of 354 x 306 resolution, which is superb, and everything on screen is easy to read.
Also, on GTS 2 mini, you will see a digital crown on the side, whereas there is no side button on Mi band 6.
Which one is lighter in weight?
Xiaomi Mi Band 6 is lighter in weight than the Amazfit GTS 2 mini. It comes with a weight of 12.8 grams, while the GTS 2 mini weighs 19.5 grams.
Do You Use Them While Swimming?
Yes, both of these are water-resistant, and you can use them while swimming. Both are water-resistant up to 5 ATMs or 50 meters. And both watches come with a swimming mode that enables you to track your underwater activities.
Mi band 6 vs Amazfit GTS 2 mini: Battery Life & Price
Similar to the Mi Band 5, there is a 125mAh battery in the Mi Band 6. In normal usage, Xiaomi promises a battery life of around 2 weeks. However, if you enable all features – such as all-day stress monitoring and regular heart rate measurements – you will get a week's worth of use between charges.
On the other hand, the Amazfit GTS 2 mini battery life is very impressive t, but it depends on the features you activate within the app. "Normal" use for 14 days seems a bit excessive to us, but most users should get a week with a few workouts thrown in.
Price
Amazfit GTS 2 mini is expensive than the mi band 6 due to some additional features. Xiaomi mi band 6 costs 59.9$ while the GTS 2 mini costs 99.99$.
Price Of Xiaomi Mi Band 6: 59.9$
Price Of Amazfit GTS 2 Mini: 99.99$
Both of these have reasonable prices and are worth paying.
[maxbutton id="2″ url="https://amzn.to/2TcI0bf" text="Buy Amazfit GTS 2 Mini" ]
[maxbutton id="2″ url="https://amzn.to/3qstf0g" text="Buy Mi Band 6″ ]
Mi Band 6 VS Amazfit GTS 2 Mini: Fitness Tracking Features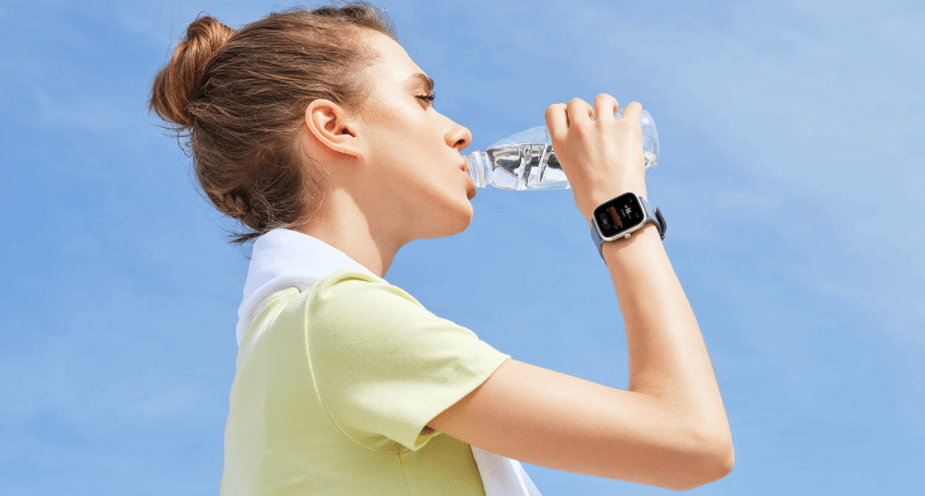 Here comes the most interesting point, the only fitness tracking feature in the watch makes them more worthy and powerful.
Here both the device offers dozens of health & fitness tracking features, that allows you to track your fitness journey. But one of them is more powerful and has some advanced features.
Mi Band 6:
Xiaomi adds some very useful new features, and the Mi band 6 comes with a SpO2 sensor, blood oxygen monitoring, advanced sleep tools, stress tracking, breathing exercises, calorie, and step counter. Similarly, you will get 30+ sports modes that enable you to track different indoor and outdoor activities.
The new thing in Mi band 6 is the PAI health assessment which is borrowed from the Amazfit brand. This unique feature collects your daily heart rate, daily activities, and other exercises and combines them into a single score.
This unique score tells you about your daily performance. And you can also improve the score by setting goals on your watch.
Amazfit GTS 2 Mini
Because of insane capabilities, Amazfit GTS 2 mini can compete with MI band 6, and in fact, most fitness features are the same on both devices.
GTS 2 mini comes with a heart rate monitor, sleep tracking, blood-oxygen saturation measurement, stress level, female cycle tracking, and more.
Similarly, you will get the PAI health assessment system that gives an overall score of your performance. And also, there are 70+ sports modes to track your every physical activity.
Difference
Almost all of the features are the same, but we have seen that Amazfit GTS 2 mini tracks your activities more deeply than the MI band 6. You can also see real-time graphs and scores. However, in terms of accuracy, the GTS 2 mini is far better than the Mi Band 6.
Secondly, your Mi Band 6 offers only 30 sports modes, whereas GTS 2 min comes with 70+ sports modes, and it automatically tracks a few important sports. So GTS 2 mini wins from Mi band 6 in the fitness department.
Mi Band 6 VS Amazfit GTS 2 Mini: Other Features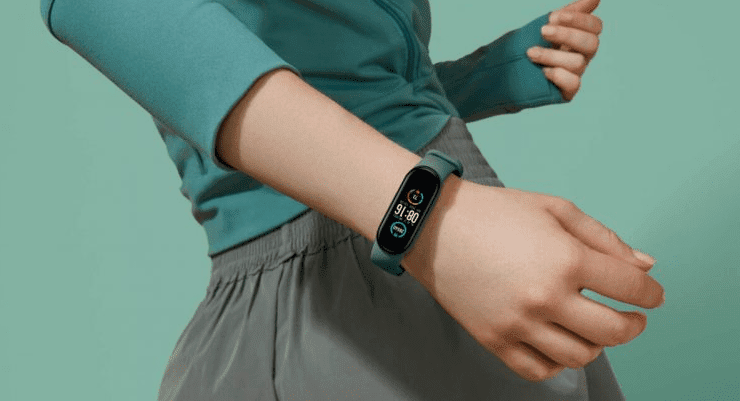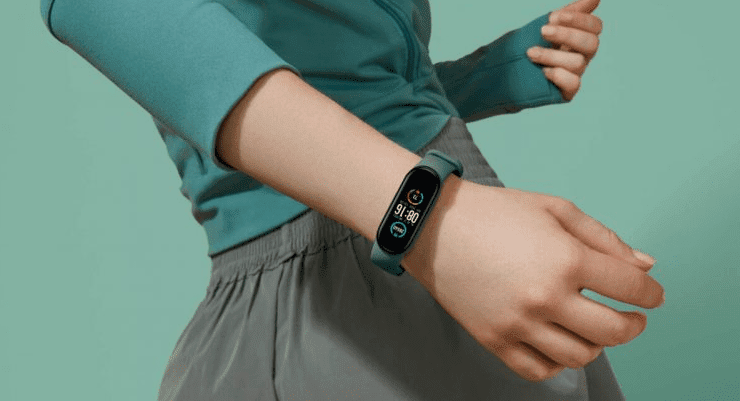 Apart from fitness and health tracking feature both the devices offers plenty of other features. This time Xiaomi adds some new thing in Mi band 6 like Proximity and Barometer sensors, which is not present in Mi Band 5. On the other hand, Amazfit GTS 2 mini doesn't offer these sensors.
Similarly, there is an Alexa built-in in GTS 2 mini that allows you to set alarms, timers, and you can ask the question, translations, create a shopping list, check the weather, and control your smart home devices. And unfortunately, Mi Band 6 doesn't offer any voice assistant.
Besides this, both the watches offer notifications, a control music option, a calendar, and tons of watch faces. Another extra thing in GTS 2 min is the Pomodoro clock that improves time management and works and study efficiency.
Final Words
After reading the above comparison guide, I hope you will get the main point that which device is better for you.
Most of the health tracking and fitness features are the same in both the watch. But Aamazfit GTS 2 mini comes with a few plus points that increase its worth.
Now it's up to you which fitness track you want to buy for your wrist. GTS 2 min is a little expensive because of its extra capabilities. While Mi band 6 is perfect for those who wish to purchase an affordable fitness watch.
About Author