It's an exciting experience to open a box of new gadgets, especially if you are unboxing an expensive product like Apple Watch. After unboxing, all you have to do is press the side button until the Apple logo appears on Watch screen.
But some users can't see the Apple logo and become worried about it. So the first question that comes to mind at that moment is, "Does Apple Watch come charged?" Or you need to put it on a charge before booting it up.
So if you're one who didn't see the Apple logo at the initial setup, then keep on reading this guide. This article will discuss whether Apple Watch comes charged and how you can charge Apple Watch for the first time before initial setup.
Does The Apple Watch Come Charged?
Yes, Apple Watches come charged and have enough juice for initial setup and getting access to the watch face. But still, it's better to charge the Apple Watch before the booting process; at least you should charge it for 10 minutes. Grab a cup of tea or coffee and read the guidebook in the box during that process.
Once charging is done, you can continue the initial setup and check the battery status on the watch face. New models of Apple Watch support fast charging; that's why in 10 minutes Apple Watch charged up to 17%.
Keep on reading! The next section discusses how to charge your Apple Watch for the first time.
How To Charge Apple Watch For The First Time?
I have an Apple Watch Ultra, which comes with a magnetic charger; likewise, the Apple Watch Series 8, 7, and predecessors also come with this charge.
Remember that Apple doesn't provide any adapter or charging brick, so you must plug the magnetic cable into your iPhone's power adapter.
So if you have both an Apple watch magnetic cable and adapter in your hands, here is the process to charge the Apple Watch for the first time.
First, plug-in the USB-C end of the magnetic charging cable into a power adapter.
Put your Apple Watch back on the concave end of the charger and it automatically snaps with the charger.
Now plug-in the power adapter into the outlet.
Apple Watch shows a power symbol on the screen when the proper juice is induced. When you charge the Apple Watch for the first time, it shows a red power symbol because, at that time, battery juice is low. When battery juice goes up, the charging power symbol turns green.
Apart from Apple watch magnetic cable, you can also use magnetic chargers like the MagSafe Duo charger to charge your Apple Watch.
Related Post: Best Apple Watch For Swimming
Initially, How Much Does the Apple Watch Take To Charge?
For the first time, the battery of the Apple Watch is new and has less slack; that's why you can expect charging time a bit longer than an aged Apple Watch.
Officially Apple claims that the new Apple Watch Series 8 takes 1.5 hours to reach from 0% – 100%. Similarly, Apple Watch Ultra took the same time to reach 100%. This will only be achieved if you use a 20W USB-C adapter with Apple Watch's magnetic charging cable.
But the charging time may vary depending on your power adapter, environmental factors, and battery conditions.
If you want to increase the battery lifespan of Apple Watch, make sured to never overcharge your Watch. Taking off Apple from charge is recommended when it reaches 85%.
After Initial Charge, What You Have To Do With Apple Watch?
So once enough juice is in your Apple Watch, you can continue the initial setup.
First, press and hold the side button until the Apple logo appears.
Hold your Apple Watch near your iPhone and wait for the message "Use your iPhone to Set up the Apple Watch." Make sure the Bluetooth is turned on on both devices.
The animation will appear on your Apple Watch screen; hold your iPhone over the animation for pairing.
If you're a new watch user, tap setup as a new Apple Watch user.
Now sign in with your Apple ID and create a passcode, and your Apple Watch is ready to sync data.
Related Post: What Is Good Move On Apple Watch
How Long Does the Apple Watch Battery Last?
The battery life of Apple Watches varies from model to model, but generally, Apple Watches have short battery life as compared to other brands like Fitbit, Garmin, or Galaxy watches.
The Apple Watch Series 7 and 8 last up to 18 hours. And the new Series 8 has a stronger grip on battery life, so it offers Low power mode in which the Watch lasts up to 36 hours.
The Apple Watch Ultra is the first to get a powerful battery, and it can track your activities continuously for 36 hours.
But the use of GPS and LTE can drastically drain the battery life. Similarly, continuous notifications and activity tracking also lower the battery juice.
What To Do If Apple Watch Doesn't Comee Charged?
If you have bought Apple Watch from the official store, it's very rare to see an Apple Watch with no juice. But don't need to worry about it. All you have to do is to put your Apple Watch on charge for 10 minutes.
Once charging is done, boot it up, and after completing the initial setup, check the battery health of the Watch. If the battery health is 100%, then your Watch is okay. But if your new Apple Watch battery health is lower than 99%, then you should replace the Watch at a nearby Apple store.
Here are steps to check battery health;
Open the Settings app.
Find the Battery option and tap on it.
Next, tap on battery health.
Secondly, if the battery capacity of your Apple Watch is lower, the battery will drain faster than usual.
Warping up
I hope you understand that the Apple watch comes charged out of the box and has enough juice to complete the initial setup. But still, it's recommended to put the Watch on charge for at least 10 minutes.
But in the opposite scenario, if the Apple Watch doesn't charge initially, you must try different things before rushing toward the Apple care center.
Use certified magnetic cable, and put off the plastic wraps from the watch's charger and back.
Try another power adapter and power outlet.
Make sure to properly align the Apple Watch over the Apple charger.
Make sure to use the concave end of the magnetic charger on the back of the Apple Watch.
After using these few things, if your Apple Watch still doesn't charge, you should immediately contact Apple care, or your nearby Apple Store.
I hope this article is helpful to you. If you have any questions, please ask me in the comment box; we love to answer our audience.
Video Guide:
Related Post: Does Waze Work On Apple Watch?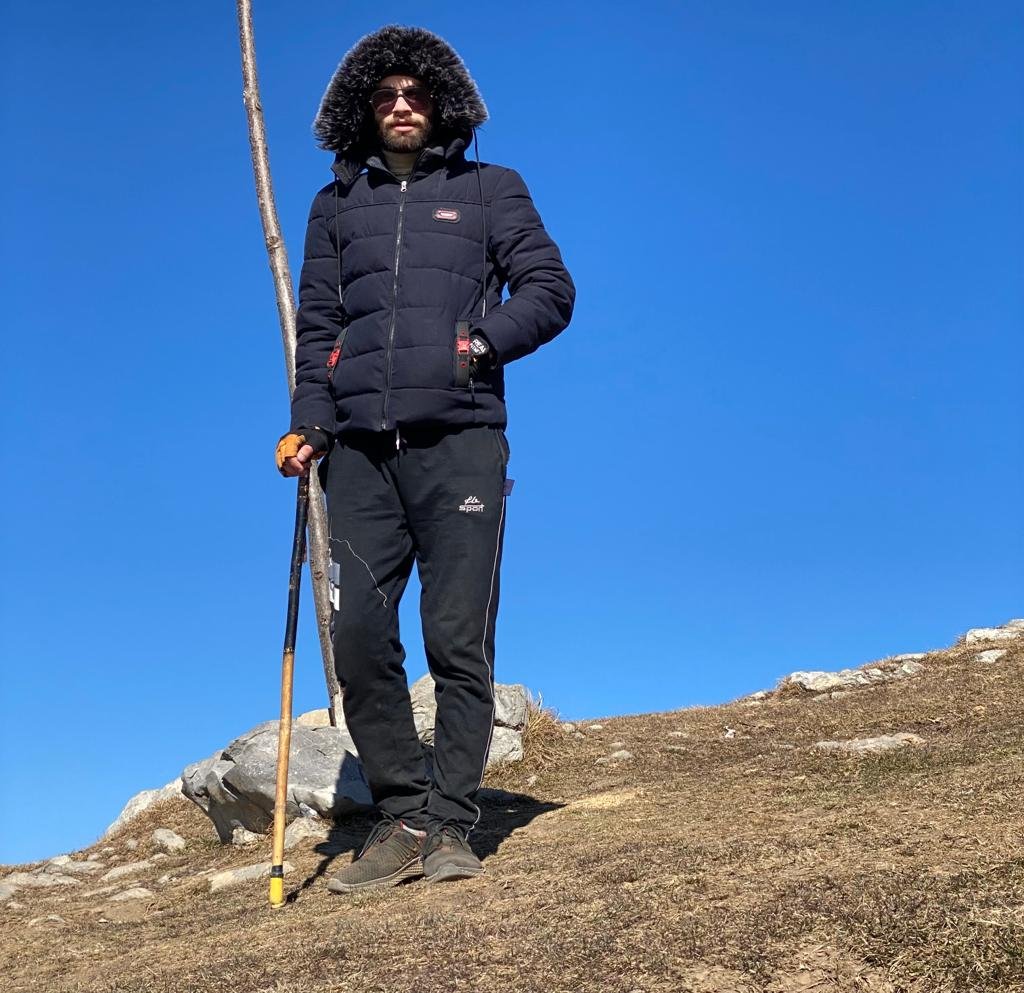 Hey! I'm Saad. My passion for tech wearables is true, and it started when my brother gave me a gift of a smartwatch.
I started Gorilla-FitnessWatches to give the latest and most reliable information to anyone who needed it. If you have any questions regarding smartwatches, fitness trackers, or smart rings, feel free to contact me.