Since the launch of Apple Watch 7, everybody has been eager to buy one, and surely if you are reading this, you also want one but, Like most people, you've probably heard that the battery on the Apple Watch 7 drains quickly due to the new features introduced by Apple. If so, I want you to know that.
Apple Watch Series 5 and later comes with an Always-On display by default, and the watch 7 also has this feature by which your smartwatch's screen will be awake all the time, showing you the time and other data as needed.
While this may appear attractive to some, many individuals believe it is an ineffective feature added by Apple that causes their smartwatch's battery to drain faster.
Let's start looking at whether Always on display drain battery of Apple Watch 7 or not?
Related Posts:
Does Always On Display Drain Battery of Apple Watch 7?

Yes, you can't get something for anything. Therefore, AOD will reduce battery life. Always On Display will drain the battery, but I wouldn't say it would be extremely significant as it displays very low power.
Color sensors and processors all consume energy while an Always-on display is in use, which leads to extra consumption of roughly 3% battery.
As I have tested, yes, the AOD drains the battery. I'd say roughly 10% more per 24 hours based on testing.
But depending on your notifications usage, If you use the always-on Display, you may have 30 percent power remaining till bedtime; however, if you don't use it, you may have 50 percent battery left.
However, even with AOD turned on, the only time your watch will be on charge (excluding the overnight charging) is while you are taking a shower or when you are getting ready for work; according to my experience, even in that case, it still has enough juice to last till the next morning.
What's The Point Of Always-on Display?
Always On Display (AOD) is a function introduced in the latest smartwatch versions that allow the device to display limited data even when it is turned off. It's available on a lot of smartwatches.
Apple provides the always-on Display with new OLED display technology, which slows and dims the Display, freezing animations while providing the always-on readout. One advantage is that the screen auto-adjusts better in low-light environments, such as movie theatres.
Depending on how it's implemented and behaves, the functionality is called Ambient Display or Active Display on smartwatches.
Always-On display at all times Keep a portion of your screen on smartwatch remained on to display the
Time

Date

Notifications

or other little bits of information, and to allow you to easily check your watch to see what's new at any time
Should You Keep an Always-on Display On?
Always-on displays may make checking the time and seeing notifications easier, but experts say the benefits don't outweigh the costs.
Having an always-on display can be a great way to stay in touch with what's going on when you're at the office or running around the house, but it can also put extra pressure on your battery.
As such, Peter Brown, a tech expert with WindowsChimp, told Lifewire in an email that many users may want to take the overall cost of the battery into account when deciding whether AOD fits their lifestyle or not.
"He explained that the AOD constantly drains the battery. Also, he said that "In today's fast-paced and hectic world, no one wants to keep charging their devices, especially smartwatches, so users should avoid features and apps that affect their watches' battery life."
Always-on displays may make checking the time and seeing notifications easier, but experts say the benefits don't outweigh the costs.
Would Disabling AOD Save Battery?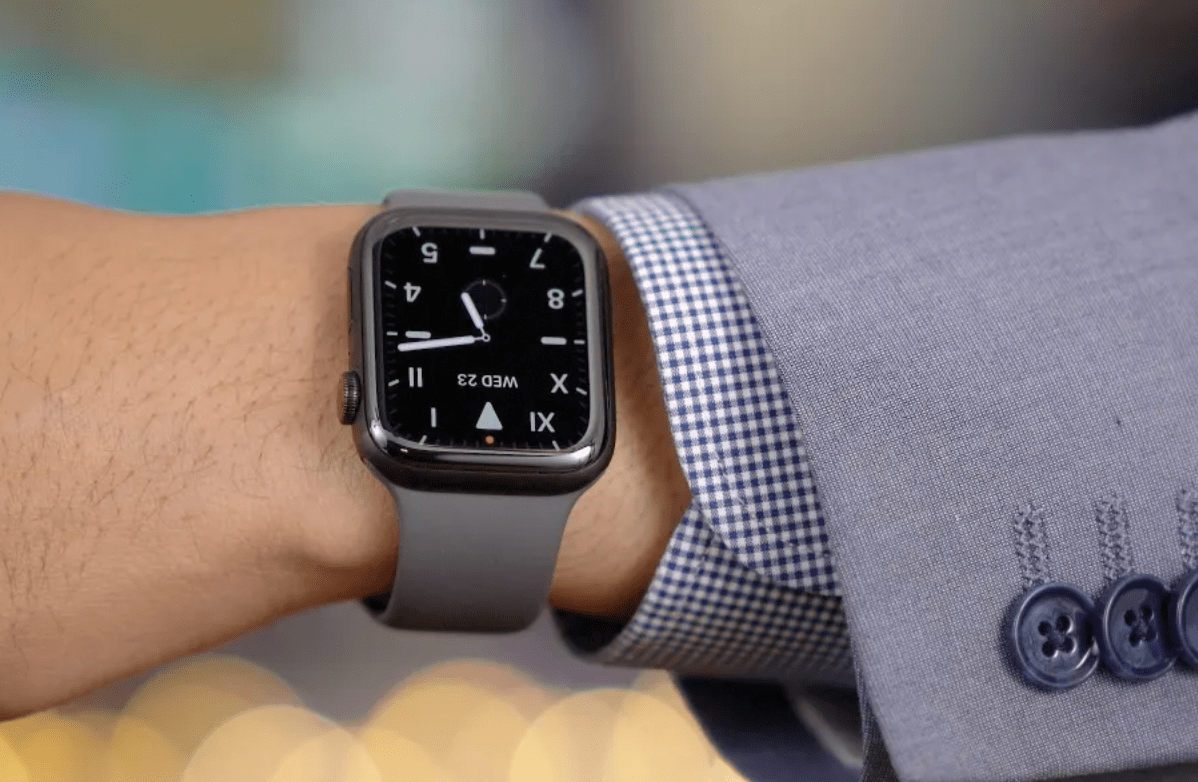 Longer battery life was one of the key benefits of the Series 6 when it was released to support the always-on screen.
I was curious if disabling always-on would bring the battery life into competition with my older Fitbit Inspire HR, but I couldn't find any information on the topic anywhere until I tested it myself and what results came out to be are here,
It saves a lot of battery life if you turn the AOD off
Similar is the case with the apple watch 7. Whether you go on a weekend camping trip or a long-haul flight, turning off the Always-On feature could result in significant battery life gains.
If you use your Apple Watch frequently, turning off the Always On Display may help you get more out of it.
For example, if a user intends to only passively check the time (for example, while on a flight) and not do anything intensive, such as a workout, Apple Watch could easily last a full two days.
Users can expect a few extra hours of battery life even if they regularly turn off the Always-On Display.
How To Turn Off Apple Watch's Always On Display?
Turning off the Always-On feature could lead to substantial battery life gains. Apple Watch SE and Apple Watch Series 4 or older do not feature an Always-On display. The feature only comes with the apple watch series 5 and later, and in the case of watch 7
Users have two ways to disable Always On
Using the Watch app on the iPhone

Directly on Apple Watch
For the iPhone:
Open the Watch app

Tap on Display & Brightness

Tap Always On

Please tap on the Always On toggle to turn it off
Likewise, on Apple Watch itself, find the following:
Settings app

Scroll down and see Display & Brightness

Scroll down and find Always On

Tap the Always On toggle to turn it off.
But, only individuals who are in severe need of extra power or who are away from electricity for an extended period should switch off Always-On Display.
Fast charging is now available on various Apple Watch models, which helps a lot. Furthermore, the Apple Watch already has 18 hours of battery life with Always On, which is more than enough to get you through the day.
Users may easily acquire more than a weekend's worth of battery life by disabling Always-On and turning on Power Reserve when needed.
How To Turn It On Again?
To turn Always On the back on, go to the same place, but instead of toggling off, toggle it back on.
For everyday use, the feature is wonderful since it allows users to see the time without having to raise the Apple Watch, which wakes the Display, cranks up the brightness, and consumes more battery life.
Furthermore, having the ability to turn off Always On when necessary allows consumers to extend battery life without compromising performance.
Does Always On-screen Damage(burn-in) Apple Watch?
Apple's new recommendations might see always-on-display on Apple Watch faces changing their pictures to avoid screen burn-in. Apple wants to make sure that an image that stays on the screen for a long time doesn't harm the Display or appear to be stuck there indefinitely.
But unfortunately, when a static image is presented on Display for a lengthy amount of time, burn-in can occur; this may result in uneven wear on the Display's pixels." Burn-in effects can result in undesirable ghost images on a display if care is not taken."
This may theoretically affect iPhones and iPads that display the same app icons in the same location. However, when those devices are not used, they go to sleep.
Whereas the Apple Watch can now display at least some elements all of the time, dramatically increasing the risk of burn-in.
However, some limitations can reduce the burn-in effect on your watch; attributes like peak luminance constraints, dwell duration constraints, colour constraints, constraints on the form of each element, and constraints on element style can reduce burn-in risk.
These constraints may help avoid situations where static elements such as watch face indices create more burn-in than dynamic elements such as watch face hands.
To reduce the burn-in risk, the control circuitry can be configured to dynamically adjust the locations during operation
How Long Does The Apple Watch Battery Last With Always-on Display?
With always-on activated by default, Apple offers 18 hours of battery life. As of now, I've experienced around a day and a half, which is more than Apple offers.
With AOD, The new OLED display's refresh rate is reduced, the Display's brightness and animations are reduced, and you can view small information like date, time etc., without actually touching the watch.
It simply functions as a simple classic watch with digital time, which you can check on your wrist at any moment to check the time.
However, on the other hand, Apple Watch Series 7 battery life remains about 48 hours if always-on is disabled.
Note: these time measures are rough estimates based on my own experiences with the apple watch; the battery timings may vary according to your usage
Some useful tips to increase apples watch seven battery time:
If you can't utilize your phone's Bluetooth connection, 4G appears to be considerably gentler on the battery than WiFi. So it can last at least 48 hours.

It's still not as nice as the Fitbit Inspire HR, which I used to charge once a week. But if you know that you only need to set it for around 1 hour every day and can skip a day if necessary, you can easily make that work.

WiFi is a faster drain than cellular, so avoid increasing battery health.
Limitations
It is only enabled for watch faces and the Workout app. Apple did not permit other apps to be always-on.

When the apps are open, they will vanish after a few seconds and be replaced with a generic digital watch face.

Always-on only works on your wrist. The watch waits to sense skin contact before triggering always-on. When it's off your wrist (or charging), the Display still turns off.

Background colors fade to black or become dull in Apple watch 7 with AOD.

The readouts shrunk slightly, making it difficult for users to see.

Some watch faces appear darkened, while others are boring analogue watch hands.

Active complications, such as the new compass or noise levels, are turned off. These items still need to be woken up with a wrist turn.

The watch needs to "wake up" before swiping, which takes a half-second. You might see the watch face and want to swipe up a new one or peek at notifications. But the always-on Display needs to be activated from sleep. Tapping wakes it up. It's a small delay, but be prepared.
Conclusion
So we have concluded that The Apple watch series 7's battery drains on always-on-display, but it wouldn't be extremely significant as it's displaying very low power.
With always-on activated by the Apple watch series, 7 offers 18 hours of battery life. Whereas when the always-on is disabled, the watch, on a rough estimate, lasts for 48 hours
If you use your Apple Watch frequently, turning off the Always On Display may help you get more out of it. But even if you keep it on, the always-on is an extremely great feature showing you the time without even tapping the watch screen, raise as a usual watch, and you can see the time and other important notifications.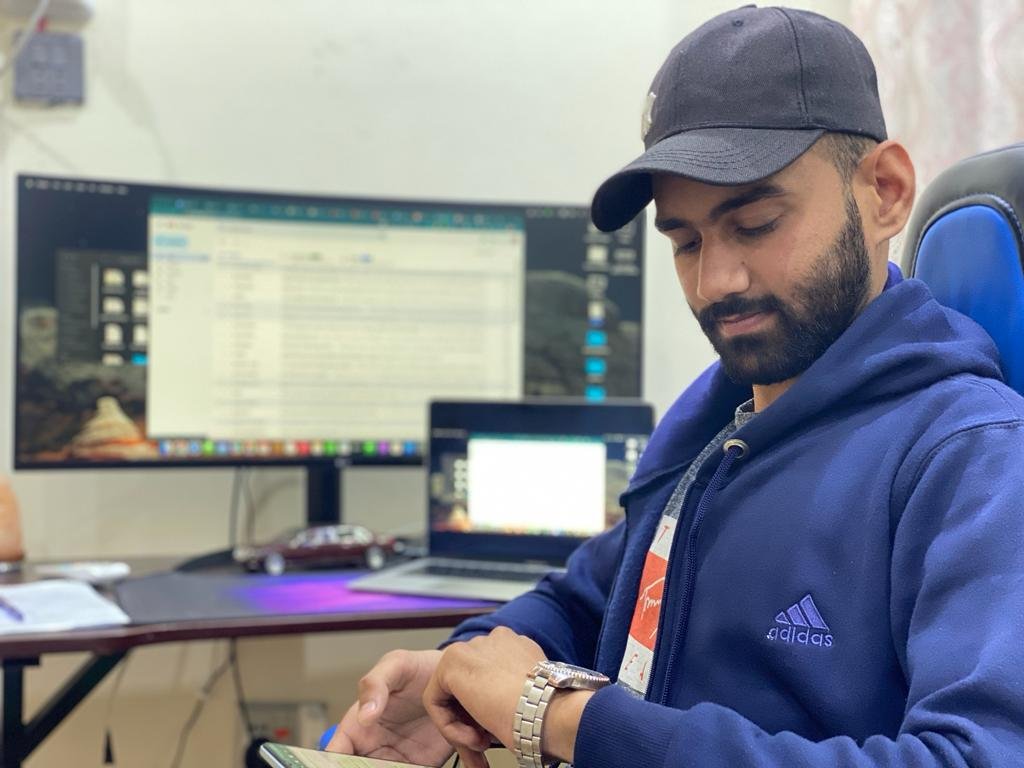 Ahmad Golarvi is a tech and fitness enthusiast with over five years of experience in both fields. He is passionate about writing about the latest advancements in fitness technology, including fitness watches, smartwatches, and other fitness gadgets.
With a background in fitness, Ahmad brings a unique perspective to his writing, as he understands the importance of incorporating technology into an active lifestyle. He has participated in various fitness activities, and understands the challenges and benefits of incorporating wearable technology into a workout routine.
His articles offer in-depth insights and analysis on the latest trends in the industry, as well as hands-on reviews of the latest products on the market. Ahmad's goal is to help readers make informed decisions when it comes to incorporating wearable technology into their fitness routine.