Undoubtedly Fitbit is a notable sleep tracker that gives comprehensive data on your sleep. Most people use Fitbit to improve their sleep habits.
But sometimes Fitbit stops tracking sleep, which is agonizing for people serious about their sleep routine.
There are several reasons why the Fitbit sleep tracking feature stopped functioning. But most of the time, this usually happens when water penetrates the Fitbit's optical or motion sensor.
In today's guide, we will share some quick solutions that will surely fix the Fitbit sleep tracking issues.
Why Fitbit Stop Tracking Sleep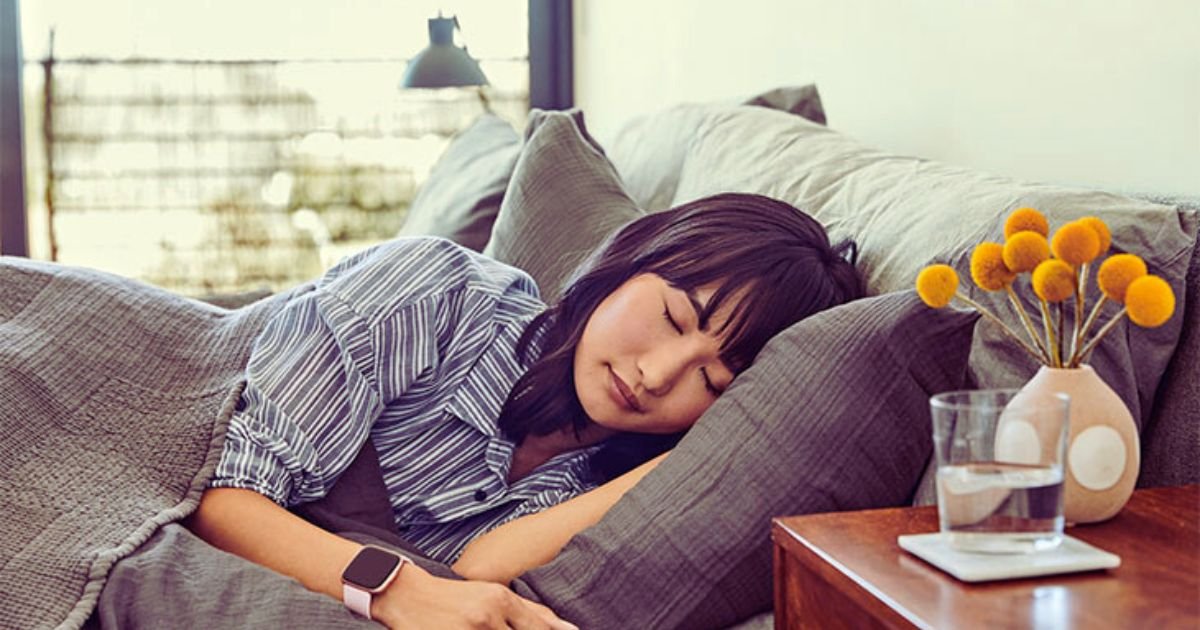 If your Fitbit only shows you the sleep stages data but doesn't tell the duration, awake time, or sleeping heart rate, your Fitbit premium subscription has ended.
But if Fitbit doesn't even track the sleep stages and sleep quality, then it means there is a problem with the optical heart rate sensor.
The optical heart rate sensor and movement sensor (accelerometer) simultaneously measure users' sleep. Any fault in this sensor will make Fitbit stop tracking sleep.
But you don't need to fret! Below are some of the fixes to get out of this problem.
Check The Heart Rate Sensor
Dry Moisture From Your Fitbit
Restart The Fitbit
Reconnect Your Fitbit With Fitbit App
Update The Fitbit OS
Don't Wear Fitbit To Loose
Reset Fitbit To Its Factory Settings
1- Make Sure That Heart Rate Sensor Is Working Fine
As I mentioned earlier optical heart rate sensor in Fitbit is the primary element that tracks sleep stages.
So if it works fine, everything is fine. That's why you must first ensure that the optical heart rate sensor is working fine.
You can conduct a heart rate test to check whether the Fitbit is tracking accurate readings. In case you find any fault in the heart rate sensor, you need to reset it.
Open Fitbit's Setting app
Scroll to Heart Rate
Tap on Turn off, and wait for 30 seconds.
Now restart your Fitbit, and again turn on the Heart rate.
Now again, check whether the heart rate sensor is working fine or not.
2- Dry Moisture From Your Fitbit
The heart rate sensor also causes malfunctioning if water penetrates it.
Stop! And think for a moment: did you bring your Fitbit for swimming? Or Did you take a shower with your Fitbit? Maybe shampoo, conditioner or such chemicals enter into the Fitbit.
If such chemical or water penetrates your Fitbit, you must first dry it out.
Place your Fitbit under sunlight for 30 minutes, and then grab the hair dryer to wipe further moisture.
3- Restart The Fitbit
If the optical heart rate sensor is working fine, but sill your Fitbit is not tracking sleep, it means there are some software glitches.
The defective cache sometimes causes these glitches and prevents Fitbit from tracking your sleep data.
In such a scenario, you should restart your Fitbit. This will solve all the software-related issues, syncing, and tracking problems.
The restart process is different for each Fitbit model. You can hover over this guide to see how to reset your Fitbit tracker.
4- Reconnect Your Fitbit With Fitbit App
Sometimes syncing issues stop Fitbit from tracking sleep. This might be because of the prolonged distance between your Fitbit and phone or the Fitbit app.
So first, you need to unpair your Fitbit.
Grab your phone and open the Fitbit app.
Now tap on your profile picture from the top left corner.
Tap on your Fitbit tracker that you want to unpair.
From the top right corner, tap on the trash icon.
Now your Fitbit is disconnected from your phone. Once the watch is unpair, you need to restart your watch before connecting it again.
Below are the steps to pair Fitbit with your phone.
Open the Fitbit app on your phone.
Tap on the profile from the top left corner.
Tap on Setup device, and select your Fitbit from the list.
Now it will ask you for permission to sync data; tap on Allow.
Next, the app will ask you to enter the code on your Fitbit screen.
Hopefully, this time the Fitbit will seamlessly track your sleep data.
5- Update The Fitbit OS
The outdated Fitbit OS can cause syncing or connectivity problems which stops Fitbit from tracking sleep.
Fitbit frequently launches new updates to eliminate bugs and give a seamless experience to users. Not only that, but the new Fitbit OS also brings new features to motivate you.
By default, Fitbit OS automatically update if your Fitbit is connected to the internet. But you can also manually update the Fitbit firmware.
You can update the Fitbit OS through the Fitbit app or tracker.
Here is a quick way to update Fitbit firmware through the Fitbit app;
Open the Fitbit app on your smartphone.
Tap on your profile picture.
Next, tap on the Fitbit model you're using.
You will see the pink "Update" button if any update is available. Tap on it to update the OS.
Related Article: Fitbit Is Not Tracking Steps
6- Don't Wear Fitbit To Loose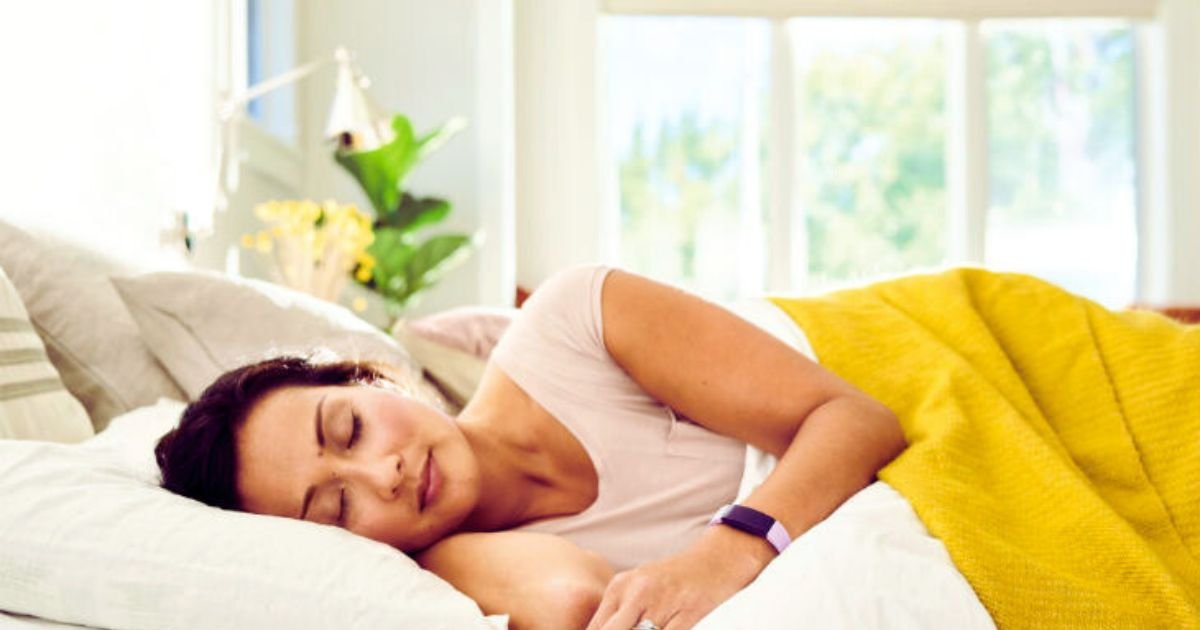 Fitbit's heart rate sensor only works best when it's in contact with your skin. Otherwise, it won't get the signals from your arteries and hence can't log the sleep data.
So whether you have Fitbit Sense, Versa, Charge, or Inspire, it's mandatory to don't wear it too loose on your wrist.
Secondly, make sure there is two fingers difference between your Fitbit and wrist bone. Before bed, lose your Fitbit so it can move easily on your wrist and not block blood circulation.
To get the best results, it's recommended to wear Fitbit on your non-dominant hand because the movement of this hand is comparatively more than dominant hand.
That's why the accelerometer detects your movement better during the night and gives more precise sleep data.
Similarly, wearing Fitbit on your ankle or arm is not a good idea. Fitbit is only made for your wrist and gives accurate readings on it.
7- Reset Fitbit To Its Factory Settings
If you are getting tied and none of the above methods works for you, then it's time to reset your Fitbit to its factory setting.
The factory reset will clean all the data from your Fitbit app. But surely, this will solve all the software-related issues and glitches.
Here are steps to rest the Fitbit;
Open the Setting app on your Fitbit
Go to Device Info
Tap on Clear user data.
Wrap Up
Sleep tracking is a must-have feature in your Fitbit that helps you to improve your sleep habits and build discipline.
It's very annoying when Fitbit stops tracking sleep; at that time, it seems your Fitbit is useless. But don't fret; you can easily fix the issue using the above mentioned methods.
FAQs
Is Fitbit sleep tracking accurate?
Yes, Fitbits accurately measure your bedtime and awake time. But the sleep stages data is somehow accurate. But compared to competitors like Garmin, Apple Watch and Samsung, Fitbit has reliable sleep tracking. 
How Fitbit tracks sleep data?
Fitbit tracks sleep data using the accelerometer sensor and optical heart rate sensor. 
With the help of an accelerometer, Fitbit guesses your bedtime, awake time and total sleep time. Where optical heart rate sensor tells the heart rate patterns during sleep, and Fitbit uses this data to measure sleep stages.
Why is my Fitbit not tracking my sleep correctly?
There are several reasons why Fitbit don't track sleep correctly. But most of the time, the main reason is an incorrect place of Fitbit. 
Wear Fitbit on your non-dominant hand, and don't wear it too loose or tight. 
Similarly, if your Fitbit is wet or has moisture, you will get inaccurate sleep data
About Author