Showering with your Fitbit Versa 2 is not recommended unless you are showering after a swim in the ocean or pool (without soap or shampoo).
Although the watch can manage the water from your shower, the difficulty is soap and other forms of bathing chemicals such as shampoo.
This is because these substances are very corrosive and may accelerate the wear and tear of the watch casing and the internal components. As a precaution, showering with soap, shampoo, or any other cleaning product while wearing your Fitbit Versa 2 is not recommended.
Is the Fitbit Versa 2 a Waterproof Device?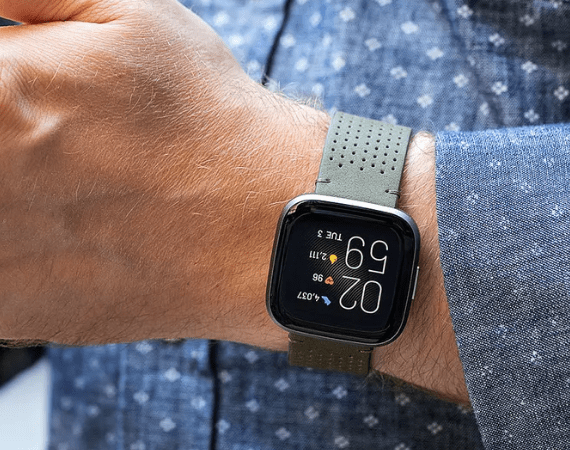 To put it simply, no Fitbit device is completely waterproof. In truth, only a small percentage of wearable gadgets are waterproof.
The majority of them are waterproof up to a particular depth. The Fitbit Versa 2 is water-resistant to a depth of 50 meters.
That means you may take it swimming and even do some light bouncing at the beach or in the water without risking damage to the watch.
However, that does not imply that you may dive with the watch. So it's water-resistant to a depth of 50 meters, but not waterproof.
Resistant To Water
When a product is labelled as water-resistant, it can withstand water penetration into its internal workings up to a specific extent. In the case of the Fitbit Versa 2, this depth will be up to 50 meters.
This watch is water-resistant to 50 meters, significantly deeper than most people would wish to go without proper diving equipment. As a result, the watch is fairly water-resistant.
Fitbit Versa 2 Water Specifications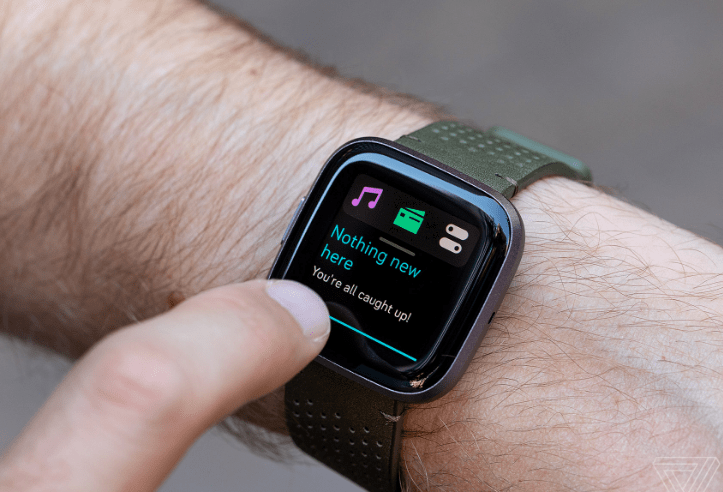 As a result, even in damp situations, your Fitbit Versa 2 can do a lot more:
It can keep track of your laps, duration, and time during your swimming sessions.

It works well while swimming in the ocean or having a shower.

It can handle a sweltering run or one of those insane CrossFit sessions.

A sauna or a hot tub is the only wet environment the manufacturer advises against using your Fitbit.
Choose the Right Wristband To Make Fitbit Waterproof
Depending on your style, it's customary to purchase several wristbands for your Fitbit.
The wristband you purchase will increase your watch's water resistance since it will be wrapped in that band.
Other materials, such as leather, may also make vanity bands. While leather wrist bands are attractive, they will work against you.
When leather gets wet, it starts to deteriorate quickly and might discolor or stain. If you have to use leather straps, make sure your Fitbit Versa 2 stays dry.
If it does become wet, dry the leather straps as soon as possible by scrubbing them down with a soft absorbent towel.
Get the correct wristband for your Fitbit Versa 2 to prevent all of this.
Don't Put Too Much Pressure On Your Fitbit
You can use your Fitbit Versa 2 to run, swim, wash the dishes, and go for those crazy sweaty CrossFit workouts; it's intended to resist that dampness.
However, it is not meant to withstand that kind of water-based damage.
It's not good to spray it with high-pressure water, and diving with your Fitbit isn't a good idea.
While being water-resistant up to 50 meters, diving while wearing your Fitbit might be troublesome: striking the water generates a high-pressure environment.
When you step into the water, the strong pressure exerted may harm your watch case, mainly if it was already showing wear and tear from all the shampoo showers you've been having.
What Can You Do If Your Fitbit Has Been Damaged by Water?
Unfortunately, mishaps sometimes occur, and your Fitbit may be harmed by water for whatever cause.
Perhaps you buried it for too enough, or the watch casing deteriorated due to wear and use. In any case, if your Fitbit is harmed by water, it will not operate.
There are a few measures you may do in this circumstance to attempt to correct the situation:
Place the whole device in a bowl of cereal and leave it there for 24 hours. Cereal can absorb moisture off electronics such as phones, watches, and other electronic devices.

Placing the watch in a bowl of cereal and covering it will help remove the gadget's moisture.
Please restart your tracker after 24 hours. If it restarts, keep an eye on it. If there aren't any problems, you're good to go.
If it doesn't switch on, though, there's a chance it's been damaged by water.
In such a situation, you should get in touch with Customer Service.
In the worst-case situation, your Fitbit may suffer irreversible water damage, necessitating the purchase of a new one.
Other Water-resistant Fitbits
Unlike its early fitness trackers, Fitbit's present portfolio of fitness bands and smartwatches all have some level of water resistance or swim-proofing.
The Versa Lite, Ionic, Charge 3, Inspire, and Ace 2 are all water-resistant and can withstand a dip in the pool or a soothing bath, much like the Versa 2.
Regardless of whatever contemporary Fitbit you select, you can be certain that it will be able to manage common water problems.
For the time being, the Fitbit Versa 2 is one of the company's most competent water-resistant watches.
How Do I Know If My Fitbit Is Water Damaged Forever?
When your Fitbit Versa 2 doesn't turn on, you know it's broken. For a few seconds, press and hold the button.
If everything is working correctly, it should turn on and display the Fitbit logo and vibrate your tracker. That's how you'll know the tracker has resumed correctly.
If the watch doesn't switch on and there's condensation within the screen, it may be permanently water damaged, and you'll need to replace it.
Conclusion
No Fitbit device is 100% waterproof!
Fitbit Versa 2 is water-resistant, which means that your Fitbit survives getting wet from a splash of water or rain. Of course, Fitbit Versa 2 can survive a sweaty workout.
Fitbit Versa 2 is, however, water-resistant, and with proper usage and maintenance, it should stay effective even if you swim, run, or sweat all over it.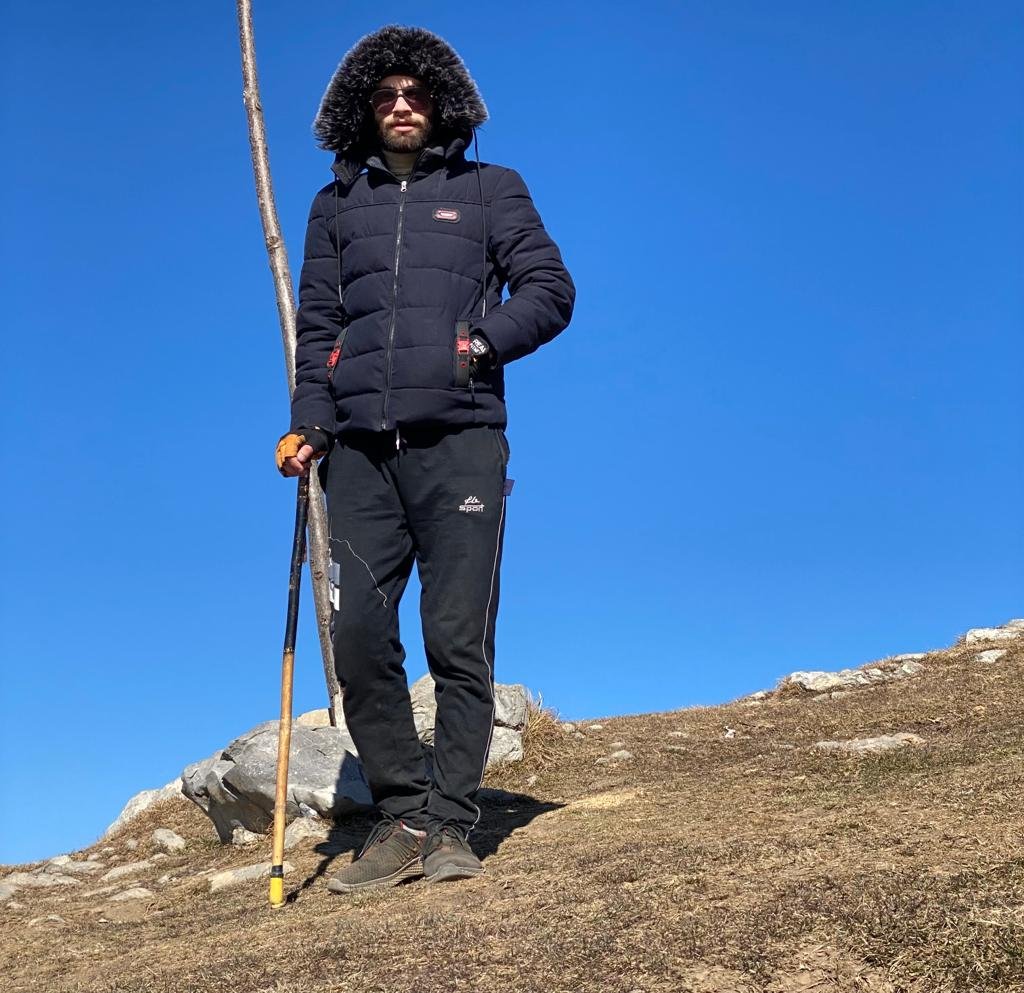 Hi, I'm Saad Dastagir. I'm a tech and fitness enthusiast who loves writing about smartwatches and fitness trackers. When I'm not testing out new gadgets, you can find me out on a hike or exploring new adventures. My passion for technology, fitness, and the great outdoors has led me to create a platform where I can share my experiences, insights, and reviews on the latest gear.