People think that smartwatches are a waste of money and they have no advantage. Even before buying a smartwatch, I also thought, "Oh man! what can these smartwatches do? it's just a waste of money".
But after having a smartwatch, I realize that it is a precious gift for me, and it's damn millions of times better than a regular digital watch.
Still, now most of the readers on this page think that there are no advantages of smartwatches, but on the other hand, few readers are keen to learn exciting facts and truth about these modern wearables.
In this article, I will show some advantages of smartwatches, a few truths about them, and tell you how smartwatches are better than digital watches.
Also Check: How To Wear a Watch For Ladies
Advantages of Smartwatches
Personally, having a smartwatch is an excellent experience for me. I have been used several smartwatches for the last two years. And saw many exciting advantages of smartwatches in my daily routine, which I tell you right now.
Manage my life
You might say, "Holy shit, Saad! How they manage your life?" and I will explain here that how it maintains a balance in life.
In addition to telling time, a smartwatch offers you some smart functionalities and features that track your daily routine activities and give you insights into what you are doing during your whole day. You can view all the analytics and insights sincerely on your smartphone screen. 
These insights help me manage my daily working routine and increase my daily activities. 
Smartwatches offer you a calendar, alarms, smart notification system, scheduling apps, stopwatches, and even a few smartwatches that come with a built-in smart assistant that makes your life easier. 
Apps You Should Install In-order to Manage Routine:
Todoist: 

This is a fantastic app that makes a list of all your tasks based on prioritization and gives you a notification if you delay or forget. If you are working on a project, then this is a perfect app that helps you organize, plan, and prioritize tasks.

Wunderlist: 

Another smart and lightweight app that offers more value to your routine enables you to manage it more easily. Its way to analyze and work your working hours is incredible.

Trello: 

Basically, a free app allows users to make a list of tasks based on prioritization. Enables you and your team to develop boards and manage projects.
An Excellent Fitness Tracker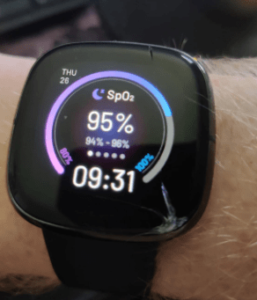 A lot of smartwatches are built specially to track fitness and help users to achieve their fitness goals. I know you are curious to know that how many and what fitness features does a smartwatch offers? Well, it depends on your smartwatch.
Typically all the smartwatches offer you a steps counter, heart rate monitor, calories counter, and sleep tracking features. But few smartwatches come with some high-end features that are very useful like stress management, VO2 Max, Breathe improvement, respiration, Pulse Ox, and more.
I saw some people are crazy fans of fitness, and they do a lot of crazy stuff to achieve their goal, but at last, they can't reach it. If you are a real fitness lover, you must buy a smartwatch with your faithful companion and a trainer.
Which Smartwatch do I use? I use Fitbit Sense, which I think is a shortcut to achieve fitness its an incredible device that comes with high-end health tracking and fitness features. You could only know its value once you buy it. 
Helps Me To Track My Sports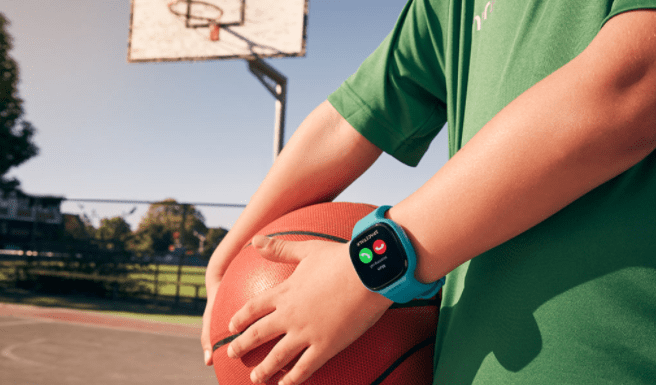 A smartwatch is a powerful weapon that tracks your outdoor and other physical activities for a sports lover. While you are running, jogging, swimming, a smartwatch will track distance, speed and gives you the right track to effectively perform your sports.
During adventures, and hiking a smartwatch will track your performance and gives you some useful insights. Not just this few wearables come with 50+ preloaded sports mode, or you can also download a specific app to track your particular sports or activity.
Finding routes
During hiking or any other journey, smartwatches deliver to the right paths and directions, so instead of using the GPS on your phone, you can use it directly from your wrist.
Mainly it helps me to show the right track and direction during cycling and hiking. Now you think if the smartphone has a GPS, then why should I use it on a smartwatch? Your question is valid, but it becomes more convenient and essential to use a GPS on your smartwatch in few moments.
Like on mountain heights, your smartphone doesn't have a stable network, or sometimes its battery is down. Similarly, during cycling or running, it is impossible to use a mobile phone.
Remain updated about Notifications?
Who wants to ignore important notifications from WhatsApp, Facebook, Twitter, Snapchat, or other messages? Well, I never miss any critical updates and notifications reading to my projects and daily routine.
Smartwatches help you to remain updated about every single notification. I know sometimes it becomes so irritating to see a lot of messages on your wrist. But you can block certain notifications as well or stop notifications from a specific app.
In addition to usual notifications, few smartwatches notify you about your health and fitness routine. Like Fitbit Sense monitor my hydration pattern and informs me when I need water. Similarly, there few other health and activity notifications that remind me about my daily fitness routine.
Listen to Music From Your Wrist
During my running, workouts, and another outdoor exercises, I am just one step away from playing music. It's an effortless and fantastic experience to play music directly from your wrist.
I know you people also love to listen to music during your jogging, running, or workouts. And sometimes it quite frustrating for us to repeatedly put our hands in a pocket for a smartphone and then change music. Oh man! for me, it's too disappointing.
Smartwatches make you stress-free to use your smartphone during any physical activity because now everything is just on your wrist.
The latest smartwatches are often come with built-in speakers. Otherwise, you can use your Bluetooth headphones to listen, track and control them right from your wrist.
Check out my favorite smartwatches for music.
Answer Calls & Reply to Sms instantly.
Technology brings a fantastic revolution. Besides answering calls or replying to SMS from your smartphone, you can use your smartwatch and answer calls directly from your wrist.
Either you are on a walk, running, or any other physical activity with just one tab, you can answer calls. Few smartwatches come with online Alexa or Google assistant offers to speech feature, which is damn more helpful to reply SMS with your voice.
How it's cool when you reply to SMS with your voice? Of course, it's so unique and comfortable. That's why I prefer to wear a smartwatch every time on my wrist.
In the vast sea of smartwatches, a few of them come with a mic and speaker and help you make calls and reply to SMS. Here are a few of my best wearables for calls and SMS.
Change Your Dial Face Everyday
Are you a regular watch user? or want to change your watch dial daily for free? Well, everyone wants to change their watch every week for free. Smartwatches are often come with multiple watch faces (customizable), and you can set any dial according to your mood and desire.
Not just that, you can even download more watches faces from the relevant smartwatch app store.
How can you further customize your dial face and add some more amazing widgets on the main screen? Few smartwatches come with preloaded devices that you can place on your smartwatch dial face.
Pay Bill From Your Wrist
Pay bill from your wrist. It sounds so crazy. Now few people things, how one can pay utility bills from their watch? Is it possible? My short and sweet answer is Yes.
Smartwatches make you free to pay utility bills directly from your wrist. This feature is named NFC. Now every smartwatch has its own NFC feature like Galaxy watches has Samsung Pay, Garmin watches has Garmin pay, so on and so forth.
These contactless payment methods are beneficial for everyone and especially for those who like to travel. Just hold your smartwatch in front of the cod reader machine, and it will automatically deduce the bill from your bank account.
Before making contactless payments from your smartwatch, you first need to attach your credit/debit card to your smartwatch.
Smartwatch is a Million times better than a Digital Watch.
From the above discussion, I hope now you will understand the advantages of the smartwatch. Here I mention few essential benefits of smartwatches. Still, there are many advantages of having a smartwatch.
Digital watch only tells you time and nothing else. Here few people oppose my point of view, and you can. Many people like traditional watches, and no doubt, digital eyes look so elegant and have their benefits.
But here is good news for you.
If you are a true fan of traditional watches and can't neglect them, then buy a hybrid smartwatch that looks like a digital watch but provides all the smartwatch features. Even hybrid smartwatches can connect with smartphones. 
Check out the most recommended Hybrid smartwatches.
Final Words
You should follow a trend to become successful, so you will undoubtedly create more ease and comfort in your lifestyle if you go parallel with modern technologies. 
Smartwatches are the essential wearables devices that make your life more comfortable and keeps you on track. From health tracking and activities tracking features to time management and routing, these smartwatches are your best companions.
Read More:
Here are Some Best Smartwatches For You Grand Parents