We have compared dozens of Garmin watches, but this battle will be super interesting. Garmin Fenix 7 and Garmin Venu 2 Plus are new additions to the Garmin family, offering advanced outdoor features.
Fenix 7 and Venu 2 Plus was recently launched in January 2022, and there are some features that both watches share. But at the same time, you will see major differences, like Venu 2 Plus comes with an AMOLED display, voice assistant, and more advance UI. On the other hand, Fenix 7 focuses on battery life and outdoor sports activities.
In this Garmin Fenix 7 VS Venu 2 Plus guide, you will see the major differences between both watches, and in the end, you easily decide which one you should choose.
So let's get started!
Related Posts:
Garmin Fenix 7 VS Venu 2 Plus: Comparision Table
Features

Garmin Fenix 7

Garmin Venu 2 Plus

LENS MATERIAL

Corning® Gorilla® Glass DX

Corning® Gorilla® Glass 3

Weight

79 g

51 g

Display size

1.3" (33.02 mm) diameter

1.3″ (33.0 mm) diameter

Touch Screen

Yes

Yes

Display Resolution

260 x 260 pixels

416

x

416

BATTERY LIFE

18 days

9 Days

Water Rating

10 ATM

5 ATM

PULSE OX Sensor

Yes

Yes

BODY Battery Energy Monitoring

Yes

Yes

Animated Workouts

No

Yes

Voice Assistant

No

Yes

Can Answer Calls

No

Yes

ABC Sensors

Yes

Yes

Incident Detection

Yes

Yes

Animated Workouts

No

Yes

GPS

Yes

Yes
Garmin Fenix 7 VS Venu 2 Plus: Design & Display
When it comes to design there is not a big difference between Garmin watches. But in this comparison you will see some major differences that may surprise you. I'm also very excited to let you know about these differences.
Garmin Fenix 7:
Garmin Fenix 7 copies the design of its predecessor except this time Garmin adds a touch screen display. Just like the Fenix 6, this flagship watch comes with stainless steel bezels but a pretty smooth surface.
There is a Gorilla Glass DX lens that makes watch scratch and water resistant. While the case material is similar to Fenix 6 which is made from fibre-reinforced polymer.
For extreme adventurers or athletes with reboots outdoor activities Fenix series is the best watches family. And especially Fenix 7 now adds extra durability in design to handle daily ups and downs. The watch has 10 ATM water resistance making it perfect to track underwater activities.
When it comes to display it offers the same 1.3" transflective memory-in-pixel screen which is best to read outdoors. MIP is one of the efficient displays that save battery consumption. The pixel are clear with 260 * 260 resolution, the same display you will get in Fenix 6.
Garmin Venu 2 Plus
Garmin Venu 2 Plus on the other hand comes with some major changes even new in the whole Garmin watches family. If we talk about design, Venu 2 Plus has more sporty bezels with shiny finishing. It looks more sleek and gives a premium feel. The watch bezels are made of stainless steel and have Corning Gorilla Glass 3 lens.
Although Venu 2 Plus is durable, it's not as durable as Fenix 7. For regular activities or sports tracking it might be a good option as it has tons of sports activities. Secondly, Venu 2 Plus has 5ATM water rating which is less than Fenix 7.
If you want a watch to track water activities then you should look for some other Garmin watch. When it comes to display, Venu 2 Plus has a similar display to Venu 2. It offers 1.3" AMOLED display with 416 * 416 resolution which is very crispy and vibrant.
The thing that I like in Garmin Venu 2 Plus is its super bright display that allows you to easily read the dial under direct sunlight.
Unlike the Fenix 7, Venu 2 Plus offers three side buttons to control the functionality of the watch. You can also change the functionality of buttons. The buttons are not much larger like Fenix 7 has.
Overall Verdict:
For harsh and tough environments Garmin Fenix 7 is the best option, otherwise if your main concern is design and vibrant AMOLED display then Venu 2 Plus is a recommended smartwatch.
Garmin Fenix 7 VS Garmin Venu 2 Plus: Battery Life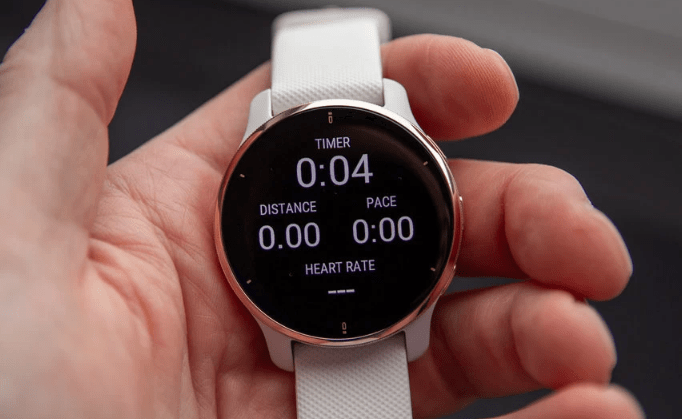 As an outdoor enthusiast battery life matters a lot, and that's why Garmin focus on making their watches long lasting. The Fenix series includes watches with much longer batteries.
Thanks to Fenix 7 that offers 18 days of battery in smartwatch more, and 57 hours of battery in GPS mode. Not just hate it also includes a battery saver mode that extends the battery life to 57 days.
On the other hand Venu 2 Plus has an AMOLED display that's why we can't expect much long batteries. But still watches give 9 days of battery life in smartwatch mode which is a big plus point because no one smartwatch with an AMOLED display offers such a powerful battery.
In GPS mode Venu Plus gives 8 hours of timing. This time Garmin adds a new Battery saver in smartwatch mode that provides all the normal functionality in an optimised way and extends battery life to one more day.
Garmin Fenix 7 VS Garmin Venu 2 Plus: Price
When it comes to the price tag there is a big difference. Fenix series offers high-end smartwatches, while Venu series have mid-range category. But still flagship watches in this series are very expensive.
Garmin Fenix 7 comes in different variants, the price for standard edition starts from $622 and end at $999 for its 51mm Sapphire solar edition.
On the other hand Venu 2 Plus cost $449 which is inexpensive than Fenix 7.
Garmin fenix 7X Sapphire Solar
Long-running solar powered multisport GPS watch

28 Days of battery life

Real-time stamina tracking, training status, advanced performance metrics

Get 24/7 health and wellness monitoring with wrist-based heart rate, Pulse Ox

Navigate the outdoors with a higher level of positioning accuracy

TopoActive maps
Garmin Venu 2 Plus
Crisp AMOLED display

Making and taking phone calls from your wrist

Voice assistant to respond to text messages, ask questions, control compatible smart home devices and more

Body better with extensive health monitoring features

25 built-in indoor and GPS sports apps

Use preloaded workouts

Download up to 650 songs to your watch

Safety and tracking features
Garmin Fenix 7 VS Venu 2 Plus: Health and Sports Features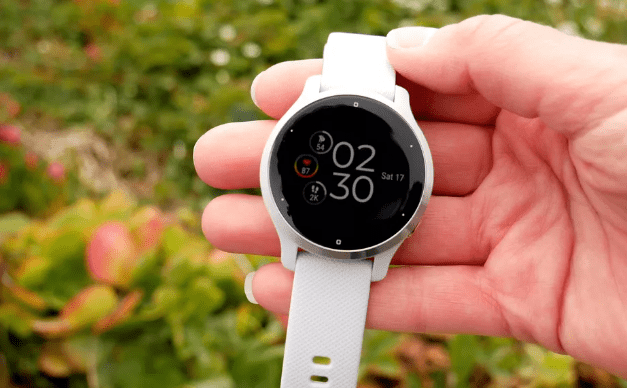 In terms of fitness and sports feature there is not much big difference between Fenix 7 and Venu 2 Plus. Fenix 7 comes with more outdoor sports tracking functionality, where as Veuu 2 Plus offers more advance health tracking features.
Garmin Fenix 7:
Fenix series always remain a master watch among outdoor enthusiast, it offers all the outdoor features that a pro athlete needs. Specially for runners and hikers this watch give tremendous features like PacePro technology and ClimbPro feature that helps them to keep an eye on every comprehensive stat.
Further, if you love mountain biking Fenix 7 also track this outdoor activity in a new watch. There are tons of outdoor sports loaded in this flagship watch including, Surf ready features, SKI apps, daily workout suggestions, realtime stamina tracking, recovery time, and other sports apps.
The good thing is Fenix 7 give more comprehensive data analysis as compare to predecessor that helps you a lot to focus on your weak points.
Moreover, for health tracking Fenix 7 offers upgraded Pulse OX sensor that tells you how your body is absorbing oxygen. Plus advance sleep tracking comes with more improvements for better understanding.
You will also get optical heart rate sensor that not only track heart rate but also let you know about your stress. The feature that I like the most in this watch is Body battery energy, it tells you overall energy of your body and when you need to take some rest to restore your energy.
Overall, Fenix 7 includes all the useful feature that you need to track every outdoor movements, plus more detailed view of insights make it easier to understand your health quickly.
Garmin Venu 2 Plus:
Venu 2 Plus share some of the features of Fenix 7, but the UI is much powerful and can't compete with Fenix 7. The detail and the visual graphs on Venu 2 Plus are very impressive.
Veun 2 Plus is health focus smartwatch and it has dozens of premium health tracking features. The new health Snapshot feature record all the key stats including heart rate, stress core, respiration etc and generate a full report of your our all wellness.
It also include a Fitness age feature that takes data from all your daily activities and estimate if your body is older or younger than your current age. It also give you some tips to lower your fitness age.
Similarly, to measure your health in more detail it also include Pulse OX sensor which I think a key feature for athletes and fitness lovers, body battery energy, stress tracking, advance sleep tracking, respiration tracking etc.
If you are involve in gym or such strength exercises then Veun 2 Plus is a best option for you. It offers advance strength training profiles and animated on-screen workouts that allows effectively perform your workouts.
The watch is also efficiently track your high intensity moves because of its upgraded sensors.
To track your outdoor activities there are over 25 preloaded GPS and indoor sports app, you can also create workouts from the Garmin Connect app.
Difference:
Garmin Fenix 7 is packed with top line outdoor features that Venu 2 Plus doesn't offer, if you are a runner or have more interest in outdoor sports then Fenix 7 should be your first priority.
Venu 2 Plus on the other hand is a health focus watch just like Apple watches. This watch gives more comprehensive data about your health plus for indoor workouts like gyn Venu 2 Plus is most recommended.
Garmin Fenix 7 VS Veun 2 Plus: Other Feature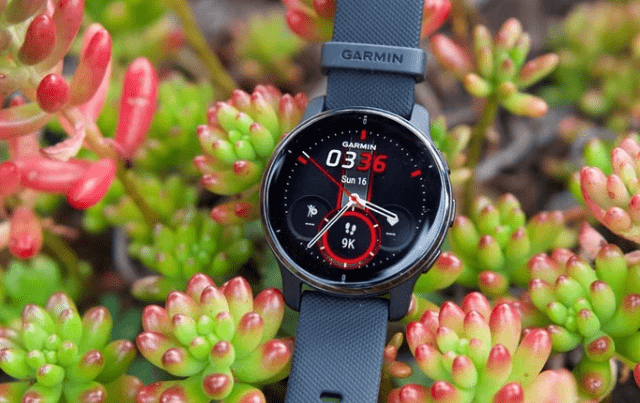 Both Fenix 7 and Venu 2 Plus are loaded with tons of smartwatch feature that makes your life more easier.
In case of Venu 2 Plus you will see some major updates like voice assistant that allows you to as question, test to reply with voice, and control your smart home devices.
Venu 2 Plus also allows you to makes phone calls from your wrist which is a big plus in this flagship watch. You can also view text messages and the watch let you to reply them directly from your wrist.
On the other hand Fenix 7 doesn't answer phone calls and also lack voice assistant.
Further both watches offer Garmin Pay, Safety tracking features, music storage, and more.
When it comes to GPS, Fenix 7 has much powerful Global navigation satellite system with GNSS support that give more precise routing and navigation even in touch environments. It is preloaded with Golf course maps, skiview maps, multi-continent TOPO maps.
Both watches have incident detection that send SOS to your emergency contacts in case of any emergency or incident.
Final Words: Which One Is Best?
Overall, both Garmin Fenix 7 and Venu 2 Plus are best watches with multi-sports features. And it's pretty difficult to decide which one is the best.
The Fenix 7 watch has very high-end outdoor feature that's why it's best option for runners, cycling, swimming, hiking and other such outdoor features.
Where are Venu 2 Plus comes with more sleek and stylish look and perfect choice for people with health concerns. Venu 2 Plus offers variety of indoor activities like animated workouts, HIIT making it best for gym and other heavy strength activities.
About Author