You've just bought or are going to buy a smartwatch, and you are wondering if it's necessarily required for a smartwatch to connect to a wifi network to function or if it can function without it?
Also, what features it will provide you when connected to a wifi network, and what you will miss out on if you do not connect your Smartwatch to a wifi network.
In this article, we'll look at does a smartwatch need wifi or not? Because When it comes to smartwatches, smartphones, and other external devices, wifi is one of the most commonly used connection types, besides Bluetooth.
Does a Smartwatch Need Wifi?
Smartwatches work with IOT(Internet of things) and use a wifi module that enables them to communicate with other wifi-enabled devices. When you have access to the Internet, you can do many things, and the possibility of using great features is increased when connected to wifi.
But I don't think your Smartwatch necessarily requires the wifi/internet to work! There are many features of a smartwatch you can operate without using wifi.
You can use the built-in Global Positioning System (GPS), make calls, monitor your heart rate, and more without using the Internet.
Stated, Do you require a data plan to make phone calls? Nope. Is it necessary to use the Internet to check the time? Nope. When your Smartwatch connects to your phone, it most likely calibrates itself; all of the processing is done by your smartphone!
They need a connection to the internet one way or another, but they don't necessarily need a direct connection.
Smartwatch With Wifi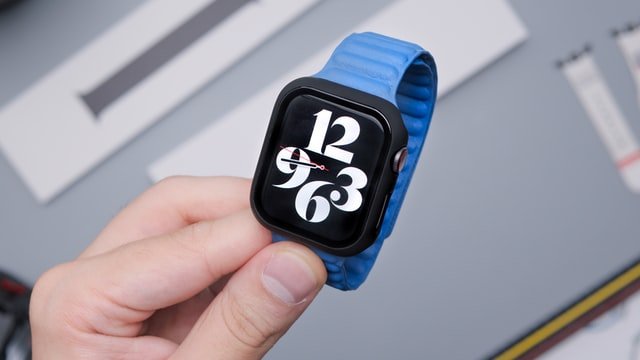 Any smartwatch's capacity to expand its features is dependent on its ability to connect to the Internet. Smartwatches and their associated external devices work together to complete whatever goal the user has in mind.
Users can use their watches to connect to the Internet via wifi. Your watch can send and receive data even if your phone is out of range once you enable wifi connection on Smartwatch.
Many of the Smartwatch's features are dependent on an internet connection. However, it can operate without an internet connection.
In addition to that, an internet connection is not necessarily wifi. It could be through a phone via Bluetooth or through mobile data(SIM card). So the answer depends on the brand/model and which functions you want.
NSmart Watches can be smarter if they connect to and use the Internet. Internet access through wifi provides a smartwatch with a world of potential possibilities such as
A much broader range of information and communications

Message notifications

GPS navigation

Twitter and Gmail

Uber and other such apps even receive message alerts.

Calendar synchronization, just like your smartphone

Let's you control your smart home.

Works as a personal assistant

A watch with no wifi can show you the time from its internal chronometer (hopefully correctly set). Still, a watch connected to the wifi will show you time exactly set on international standards.
Note: A Bluetooth connection to your phone, of course, means the watch can assist you in making calls or sending and receiving messages.
Mobile data on your phone is sufficient as long as your phone is connected to your watch through Bluetooth. You don't need wifi.
However, it can connect with mobile data or a wifi network when required.
Connecting Your Smartwatch with the wifi
If you're curious to know how to connect wifi to your Smartwatch at home or in the office or whatever the place is, here in this article, you're going to know how to do that.
Getting connected to wifi through a smartwatch is not a big task to perform. We can do that following some instructions and can enjoy using wifi, the steps you have to follow are given below:
1- Power up the display or wake up the screen 
This can be done in various ways depending on the smartwatch model. For example, Android Wear smartwatches may be "woken up" by simply tapping on the screen, whereas other smartwatches feature a central pusher button that can be pressed.
2- Access your Smartwatch's main menu and go to Settings 
Select Connectivity from the drop-down menu, then hit the wifi icon to turn on wifi automatically. Then choose Add Network to choose your home wifi network or any other network within range.
3- Enter the password to the wifi network
The password for the network can then be entered on your smartphone. However, your Smartwatch and smartphone must already be synchronized, and the Smartwatch's software must be installed on your phone.
4- Tap Connect
This is the last step to connect your Smartwatch to the wifi network.
After your watch is paired with a phone and has wifi, it can connect to saved wifi networks when the Bluetooth connection with your phone is lost.
The best part is that your Smartwatch and smartphone will stay automatically connected over the Internet at any distance. This means you can use your Smartwatch to receive notifications and do quick searches.
You can do this from anywhere in your house or at work, even when you leave your phone in a side space.
Furthermore, even if you leave your phone in another room, you can get notifications and use Siri on your watch while you're at home or work.
Most Common Wifi Connection Issues
Smartwatches with wifi connectivity provide access to a wide range of functions. It allows smartwatches to connect to the Internet. Factors that sometimes disconnect the wristwatch from external devices, as with all kinds of wireless connections, could be the following:
Distance and amplitude

Thick walls, for example, are a barrier.

Other wireless signals can cause a disturbance.

Wifi devices that aren't working.

Other gadgets that emit signals or interference from your neighbour's network.

Your router or modem may be out of date

Signal congestion

Router location

Firmware issues

Hardware limitations or even the physical size of your home
Solutions:
Things to try first,
Select the "No internet connection" symbol on the right side of the screen to make sure the wifi is turned on. Select it if it isn't already turned on. Make sure that the Airplane mode is also turned off.

Your DNS cache or IP address may be out of date. Go to Manage wifi Connections in the wifi settings and see if a wifi network you recognize and trust appears in the list of networks. If that's the case, select a wifi network to connect to, and they'll try to connect.

Pick Disconnect, wait a bit and select Connect again if the network name says Connected.

Make sure your actual wifi switch is turned on.

Run to the network Fixer to see if there's a problem with your network. The Network Technician can help you in finding and solving common connection issues.
Some other methods:
Test your wifi on different devices

If it doesn't work, try another Internet connection.

See who else is using your wifi

Refresh your hardware

Make a phone call to your internet service provider.

Reset your device to factory defaults.
The Advantages of Having Your Smartwatch Connected to the wifi
Even if your Smartwatch and phone are far apart, as long as both are linked to the Internet, you'll be able to use your phone's most critical functions on your watch.

You'll be able to listen to live music and use Spotify and other services to play tunes. Among other things, you can watch and listen to online digital media, use social media platforms, get weather and news updates, and use GPS navigation services.

When you connect your smartphone to your watch with wifi, for example, you'll be able to use data on a larger screen as well as have access to the Internet.

There are some fairly priced smartwatches with wifi that are both stable and reliable. When purchasing a low-cost smartwatch, users should take precautions.

When your watch is connected to the Internet, you can use wifi to provide them fast access to your cell phones from any distance.

Remember that if your phone and Smartwatch are only connected by Bluetooth and not via wifi, synchronization will be limited. The two devices must be within a few feet of each other to use a Bluetooth connection. So, unless you're connected to wifi, receiving notifications of text messages, phone calls, or calendar alerts on your Smartwatch when your phone is barely within reach is meaningless.
Conclusion
The majority of today's smartwatches can connect to the Internet via wifi. It can't use Wi-Fi if there isn't a Wi-Fi setting in the settings list.
A smartwatch can connect to the Internet if it is within range of a wifi network or has a SIM card with cellular data. Connectivity helps you boost the smart functions of your wearable gadget with the help of a variety of apps. Having internet access also allows your Smartwatch to communicate with your smartphone from a distance.
It's possible that your wristwatch won't connect to the Internet because it doesn't support wifi, or that it does, but the network is out of range, or that your phone isn't online.
You'll need to pair your smartwatch with your smartphone over Bluetooth to connect it to the Internet.
FAQS
Is it compulsory for a smartwatch to have a wifi connection?
No, it is not compulsory, but Smartwatches have wifi capabilities, and when connected to wifi or any internet source, you'll have access to extra functions and settings.
Many services of a smartwatch require an internet connection. A smartwatch can even work without any Internet source, and it may need a source of Internet, depending on the need.
Also, an internet connection is not necessarily wifi, and it could be through the phone via mobile data or Bluetooth.
Calling on Smartwatch with wifi
Is it possible to make a call on a smartwatch with wifi?
Yes, you definitely can.
You can do a lot with your smartwatches! You may use them to make calls, receive texts, and even reply to them. They're only possible if your Smartwatch is connected to your phone via Bluetooth or if it has a SIM card.
Unfortunately, it only refers to specific smartwatches that must include the following features:
Whatsapp, Messenger, Skype, and other calling apps have been installed
Built-in microphone 
Once you've got a wifi connection with internet access, you can begin making calls using specific apps.
About Author