Whoop is the number one choice of fitness enthusiasts due to its accuracy and amazing reliability. Since it requires a monthly membership, many people asked if it could be used without it.
So talking straightly, the answer is No. Whoop's membership costs go towards managing the software, server, and app for its users. So that's why their subscription is a bit expensive.
Don't worry if you are still confused. In this article, I discussed the cost of Whoop's subscription and the best alternatives to Whoop that you can choose if you cannot afford the subscription.
So let's get started.
Is It Possible To Use Whoop Without A Membership?
No. As discussed earlier, Whoop is a subscription-based tracker that charges you monthly or yearly for tracking your metrics.
Without the subscription plan, your Whoop tracker is useless as its functionality will barely be 20%. But once you activate a subscription plan, you'll get access to all the Whoop features and can track them easily.
Also, you'll need to pay again once the subscription month is over until you can't use the features of Whoop anymore.
Now that you've got your answer, it's time to see the other queries related to Whoop membership.
Whoop Membership Pricing Structure
Whoop has three membership options. You can go with any of them. These include a monthly subscription (with a 12-month commitment), a yearly subscription (prepaid upfront) and a 24-month plan (prepaid upfront).
Remember, the Whoop membership costs are different for different countries. Below is the table of Whoop membership plans for each country.
| | | | |
| --- | --- | --- | --- |
| Country | Monthly Membership Cost | Annual Membership Cost | 24 Month Membership Cost |
| Unites Kingdom | £27/mo | £22/mo | £18/mo |
| Unites States | $30/mo | $33/mo | $26/mo |
| Canada | $40/mo | $33/mo | $26/mo |
| Europe | €30/mo | €25/mo | €20/mo |
| Australia | $44/mo | $35/mo | $30/mo |
| UAE | NA | AED 100/mo | AED 80/mo |
| Newzeland | $48/mo | $40/mo | $32/mo |
WHOOP 4.0 Wearable Health
Purchase includes an initial 12-month WHOOP membership

CONTINUOUS MONITORING

PERSONALIZED FOR YOUR GOALS

ON THE GO CHARGING

COMMUNITY SUPPORT

MONITOR & MANAGE STRESS LEV
Prices pulled from the Amazon Product Advertising API on:
Product prices and availability are accurate as of the date/time indicated and are subject to change. Any price and availability information displayed on [relevant Amazon Site(s), as applicable] at the time of purchase will apply to the purchase of this product.
Monthly Membership
If you want to go with Whoop's monthly membership option, you need to make a 12-month commitment.
It means that you have to pay $30 on your first month, and then you'll be automatically charged for the rest of the 11 months.
Annual Membership
If you choose the annual membership program of Whoop, then you have to pay the full amount for the whole year in advance.
For example, if you are in Canada and choose a yearly membership of $33/mo, you must pay $396 in advance to activate your Membership.
24-Month Membership
You can choose the 24-year membership option if you have a flexible budget and want to avoid activating the subscription repeatedly.
In this program, you also need to pay in advance. For example, if you are in Canada and want to activate this subscription, you must pay $312 in advance.
Related Article: IS WHOOP 4.0 WATERPROOF 
How To Get Whoop For Free Without Membership?
Although it's a wired question, I know. But yes, there are some ways that you can use to get Whoop for free without Membership.
1- Refer People To Whoop
Whoop have a referral program in its app, which is a helpful way to get free Membership.
When you refer Whoop to your relative's friends and family, you can earn a free membership of one month on every referral. Sounds good, right?
2- Join Whoop
Paying $30 gets you the new Whoop 4.0 for free with your Whoop membership, which saves you band costs.
This will save you money on band costs.
Also, Whoop offers different discounts and promotions on membership plans. So it will be easier for you to avail of the membership plan.
Is it Worth Getting a Whoop Membership?
Yes. It's worth getting a Whoop membership.
With the membership plan, you can get unlimited access to regular product launches, updates and coaching.
Also, the plan allows you to access the Whoop app to see a detailed analysis of your fitness and health metrics.
Why Should You Subscribe To The Whoop Membership Plan?
As I already discussed, your Whoop band is useless without a membership plan. So, if you want to access all of Whoop's fitness and health features, you need to buy the membership plan.
These plans offer heart rate variability tracking, heart rate monitoring, sleep monitoring, Strain score, recovery features and other progress assessment.
For your ease, I've discussed the advantages of the Whoop membership plan in the next section of the guide:
Advantages Of Getting Whoop Membership
1- Free Whoop Fitness Tracker
The most amazing thing about getting the Whoop membership is a free Whoop tracker (Whoop 4.0).
Remember, this has no hidden charges, so it's an amazing deal.
2- Recovery Insights
One of the main features of the Whoop membership plan is that you get full recovery insights into your data.
The Whoop device unlocks the Recovery Insights feature after you join Whoop and measure your stress adaptation. Performing better is dependent on how well you are recovered.
3- Strain Insights
Once you join Whoop, the device tracks your heart rate 24/7, which allows you to see how strenuous your training or day has been.
The information you receive will enable you to understand the physical exertion you are putting on your body.
4- Sleep Insights
When you join Whoop, you can use Whoop's in-app sleep coaching feature to monitor and track your precise sleep needs.
5- Whoop Pro Member Eligibility
You will also be eligible to enrol in Whoop Pro Membership upon becoming an active Whoop member. You'll get free gear, discounts, free shipping, early access, and more with the Pro Membership.
Whoop Alternatives That Work Without Membership
1- Oura Ring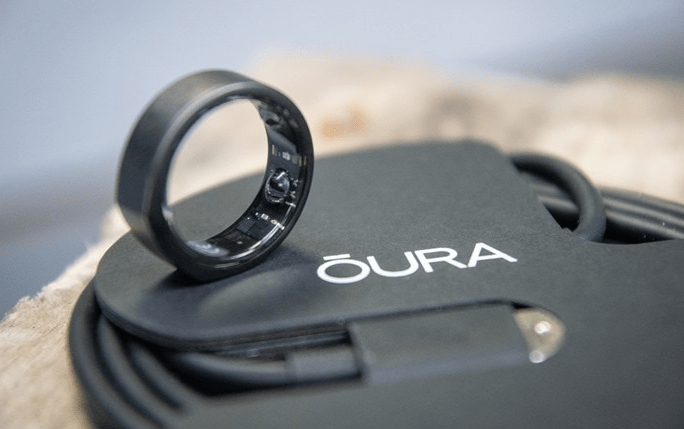 Nowadays, the Oura ring is one of the most famous wearable devices designed to monitor your health and fitness metrics.
The most amazing thing about this ring is its weight and accuracy. It features the most advanced sleep monitoring and recovery tools.
Also, you don't need to make extra efforts while monitoring your health metrics; you just have to wear it on your finger and tap on it.
I found it quite accurate to monitor my sleep stages (deep, light, REM sleep) and efficiency. It also tracks your activity levels which include steps and calories.
Using the data it collects on your sleep, activity, and recovery, the ring calculates a readiness score that indicates your body's readiness for physical and mental activity.
2- Bellabeat Fitness Tracker
Bellabeat Urban Lead is a well-known fitness tracker that can be used instead of Whoop.
This tracker tracks your activity and informs you about your actions. It also provides a reminder to stay alert and active.
The most amazing thing about this tracker is that it can track your menstrual cycle and help you see changes. With this leaf tracker, your sleep habits and meditations will be improved.
In addition, it measures your stress and keeps you away from it without requiring you to carry a phone.
3- Fitbit Trackers
Last, Fitbit trackers are also a popular choice among fitness enthusiasts. You can easily use these trackers instead of Whoop, as these don't require any membership.
The most popular Fitbit trackers that can be used instead of Whoop are Fitbit Alta HR, Fitbit Inspire 3, and Fitbit Zip.
These trackers can track your activities and health metrics without costing you any membership costs.
How Long Is Whoop Initial Subscription?
As I already discussed that Whoop offers you three subscription plans. Monthly, yearly and 24 months.
If you go with the monthly plan, you'll be charged monthly as your subscription will stay only for one month.
If you go with the yearly plan, you need to pay the whole payment in advance, and your subscription will stay for 12 months.
And you will be charged after 24 months when you activate the 24-months subscription plan.
Frequently Asked Questions (FAQs)
Can I Switch The Subscription Plan?
Yes. Once you activate your membership plans, you can easily switch to another plan to save money or eliminate repeated subscriptions.
What do I Get For Referring Whoop?
You will get free credits when you refer Whoop to your friends and family. Simply put, you'll get free Membership for one month on every referral.
Is There Any Discount Or Promo Code For Whoop?
Yes. Whoop offers discounts and promo codes time by time. So, stay connected with them to get the discount on Membership and band.
Final Words
The article concluded that Whoop is a subscription-based tracker that charges you monthly or yearly for tracking your metrics. So, you can't use Whoop without a membership.
Hopefully, now you should know about the Whoop membership and all the related queries.
About Author