Are you getting stuck in different Oura Ring Colors? This guide will help you to choose the most trending and refined Oura Ring color.
The fitness tracker industry is growing drastically, and smart rings have entered the race. The modern Oura ring is one of the powerful fitness rings which is just like a wedding ring but tracks your activities, recovery, heart rate, respiration rate, and more.
Oura ring comes in various colors and styles, especially the new Gen 3 offers two major styles and five colors. That's why for newbies, it's challenging to choose the best color and style.
This Oura Ring color guide will help you to make a perfect decision, so let's explore.
Oura Ring Color comparsion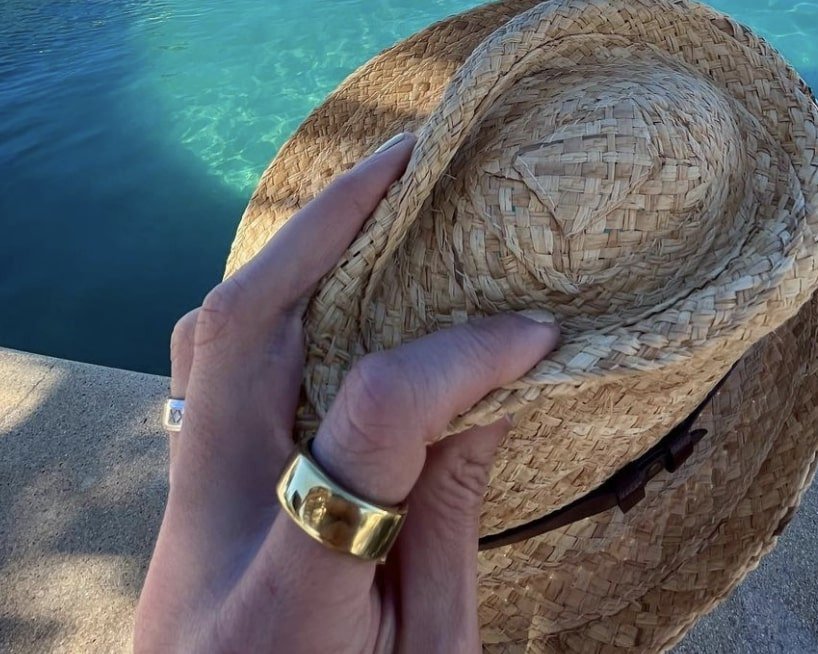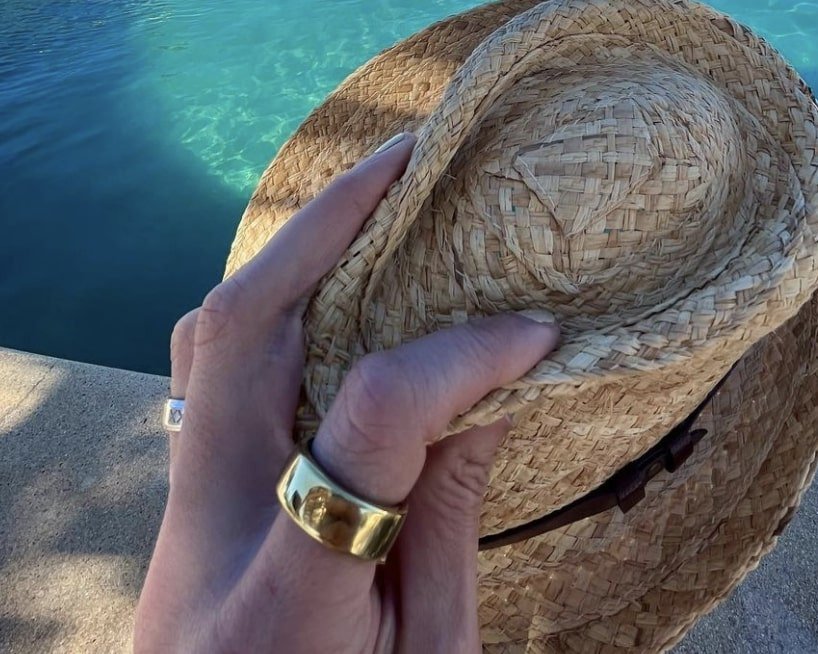 | | |
| --- | --- |
| Style | Colors |
| Horizon | Silver, Black, Stealth, Gold |
| Heritage | Silver, Black, Stealth, Gold, Rose Gold |
The new Oura Ring Gen comes in two styles; Horizon and Heritage. The Horizon is in five colors, whereas the Heritage is in four colors.
Regarding pricing, each design and color has a different price tag.
Heritage:
The Heritage design of the Oura ring looks unique and has beautiful edges at the top.
The Heritage is a base model having four colors, Silver, Black, Stealth, and Gold. The silver and black colors have the lowest cost of $299, and these look like a casual stainless steel ring.
Whereas Stealth and Gold are the two most premium colors in Heritage design, they give a more unique and luxurious feel. But they are expensive, and the Stealth color is available for $399, whereas the Gold has original Gold plated costs you $449.
Related Post: Oura Ring Alternatives
Horizon:
Horizon is like a circular ring, and it's a top-end model of the Oura ring. In this design, the Oura ring comes in five major colors.
The silver and black are basic colors, look like casual rings, and both cost you $349. Whereas the Stealth color has a matte finish and costs you $449.
The Gold and Rose Gold colors are the most premium colors of the Horizon family. The Gold Horizon Oura ring is available where, whereas the Rose Gold costs you $549. Gold and Rose gold has a shiny finish with a more premium feel.
All Oura Ring colors and styles are PVD coloring and made of non-allergenic material. And each one is water resistant up to 100 meters.
In a nutshell, the Stealth color of the Oura ring is more prone to scratches because of its matte finish. So it's recommended to stay away from this color option. 
Related Article: Wellue O2 Ring Review
Oura Ring Black Vs Stealth
Functionality-wise, the Black and Stealth colors of Oura Ring Gen 3 are the same. However, the Stealth is expensive compared to the Black, and this is because the Stealth requires more precision and effort to make its surface matte.
If you love matte surfaces, a Stealth color of Oura Ring Gen 3 is the best option, whereas the Black color has a glossy finish that looks more appealing. Also, the Black one is less expensive than the Stealth color even though both are made of Titanium and PVD coating.
But one thing you should remember is that the Stealth color is more prone to scratches, as it's matte finishing. So, in our opinion, Black is a more suitable option.
Related Post: Oura Ring VS Apple Watch
Oura Ring Gold Vs Rose Gold
Gold and Rose Gold colors are the most premium color options in Oura Ring Gen 3. But the Rose Gold color is exclusively available for Horizon style. In contrast, Gold color is available in both Horizon and Heritage styles.
The Rose gold color is more attractive and gives a pink shade. The Rose color indicates love; this one is best for couples and to gift your loved one. Whereas the Gold one gives a traditional and luxurious look.
Both have a glossy finish and are made of Titanium. The only difference between them is the cost. The Rose gold is the top-end variant of the Oura Ring that costs you $549.
The gold color of Oura Ring Gen 3 is only suitable for females, and it looks more formal. The Rose Gold is unisex and is suitable for casual and formal wear.
So if you want a more casual style, go for Rose gold, and the Gold color is most suited with the formal outfit.
Related Post: Is Oura Ring Waterproof
Oura Ring Horizon Vs Heritage
Oura Ring Gen 3 comes in two styles; Horizon and Heritage. The Heritage is a new one with a unique look; on the top, it has two edges. Whereas Horizon is a pure circular ring that doesn't have any edge.
The functionaries of both styles are the same, but the major difference is price. Secondly, the Heritage ring gives the advantage of a firm grip because of the edges. It will never come off your finger in a shower or pool.
Whereas Horizon has a circular style which might make you prone to fall when applying lotion or any cream on your hands. But overall, the Horizon one looks more elegant and sophisticated.
If you want to save money, go for the Heritage style, but if you want a more elegant look, then Horizon is the best option.
How To Protect Oura Ring From Scratches
Every metal ring is prone to scratches; in the same way, all the Oura rings get scratched. So as an Oura Ring user, you must be careful and keep a few things in mind.
Before going to the pool or taking a shower showering, taking off your Oura ring is recommended. Similarly, take off your Oura Ring during vigorous activities like strength training or weight lifting.
Always wear Oura Ring on your non-dominant hand; in this way, the ring will remain protected from wear and tear.
Avoid wearing the Oura ring on fingers close to other rings.
Related Post: How To Reset Oura Ring
Final Words:
This guide covers the Oura Ring colors in detail, and now you can make the best decision. Also, the guide covers the difference between Stealth and Black Oura Rings and Gold Vs Rose Gold Oura Rings.
If you're on a budget, you should choose the Heritage style with Silver or Black colors. The Gold and Rose Gold color options are suitable for gifting your loved one.
About Author