Many fitness gadgets are out there that track sleep and help you improve your sleep habits. Oura Ring and Apple Watch are two big names that we often hear. They are good at keeping track of your sleep and measuring your other fitness metrics.
In terms of sleep tracking Oura Ring and Apple watches have tough competition, but luckily one of them is superior to giving better insights and detail of your sleep.
If you're struggling to improve your sleep habits, which fitness gadget is best for you? Whether you should invest in Oura Ring or Apple Watch? In this article, I will help you to choose the best option among the Oura Ring and Apple Watch.
Oura Ring VS Apple Watch For Sleep Tracking Quick Overview:
| | | | |
| --- | --- | --- | --- |
| Features | Oura Ring | Apple Watch Series 8 | Apple Watch Series 7 |
| Sleep Stages | Yes | Yes | No |
| Bed & Awake Time | Yes | Yes | Yes |
| Respiration Rate While Sleep  | Yes | Yes | Yes |
| Nap Tracking | Yes | No | No |
| Check Temperature While Sleep | Yes | Yes | No |
| HRV | Yes | Yes | Yes |
| Recovery Index | Yes | No | No |
| Sleep Score | Yes | No | No |
| Comparison With Previous Night  | Yes | Yes | No |
| Sleeping Coach | Yes | No | No |
Oura Ring is one of the potent sleep trackers it aims to focus your sleep quality. On the other hand, Apple Watches doesn't give more comprehensive sleep insights. Only Apple Watch Series 8 includes improved sleeping algorithms that track your sleep stages. 
Oura Ring Sleep Tracking Explain
Unlike another fitness trackers, Oura Ring's sleep tracking is insane, and it feels like this mini ring is only made to improve your sleep habits.
The Oura Ring uses blood oxygen levels, temperature sensors, HR, and breathing rates to determine sleep stages. Even it also tells you what time you have changed your sleep stage.
While you sleep, Oura Ring tracks your resting heart rate, heart rate variability, body temperature, and respiration rate.
During the night, the ring also tracks how well your body is recovering from workouts and activities and gives it a unique readiness score. The readiness score ranges from 0 – 100, and it helps you know whether your body is ready for workouts or needs more rest.
Further, you can look at different Readiness contributors like resting hr, recovery index, HRV balance, sleep balance, and more. The Readiness graphs let you know at what time of night your body recovers the most.
You can also view sleep score, which ranges from 0 – 100. A score between 85 and 100 is optimal, whereas a score between 70 and 84 is marked as good but not excellent; you have to focus on a few things to improve your sleep score.
The good thing is Oura Ring not only tracks your sleep but also offers various tools to improve your sleep score. Your daily activities and the previous night's sleep score suggest your perfect bedtime to recover your body.
The Oura app has various programs, tutorials, and guided breathing exercises to improve your sleep habits.
The last thing that is unique in Oura Ring is nap detection. If you sleep during the day, the amount of time you sleep will contribute to your daily sleep score.
Apple Watch Series 8 Sleep Tracking Explained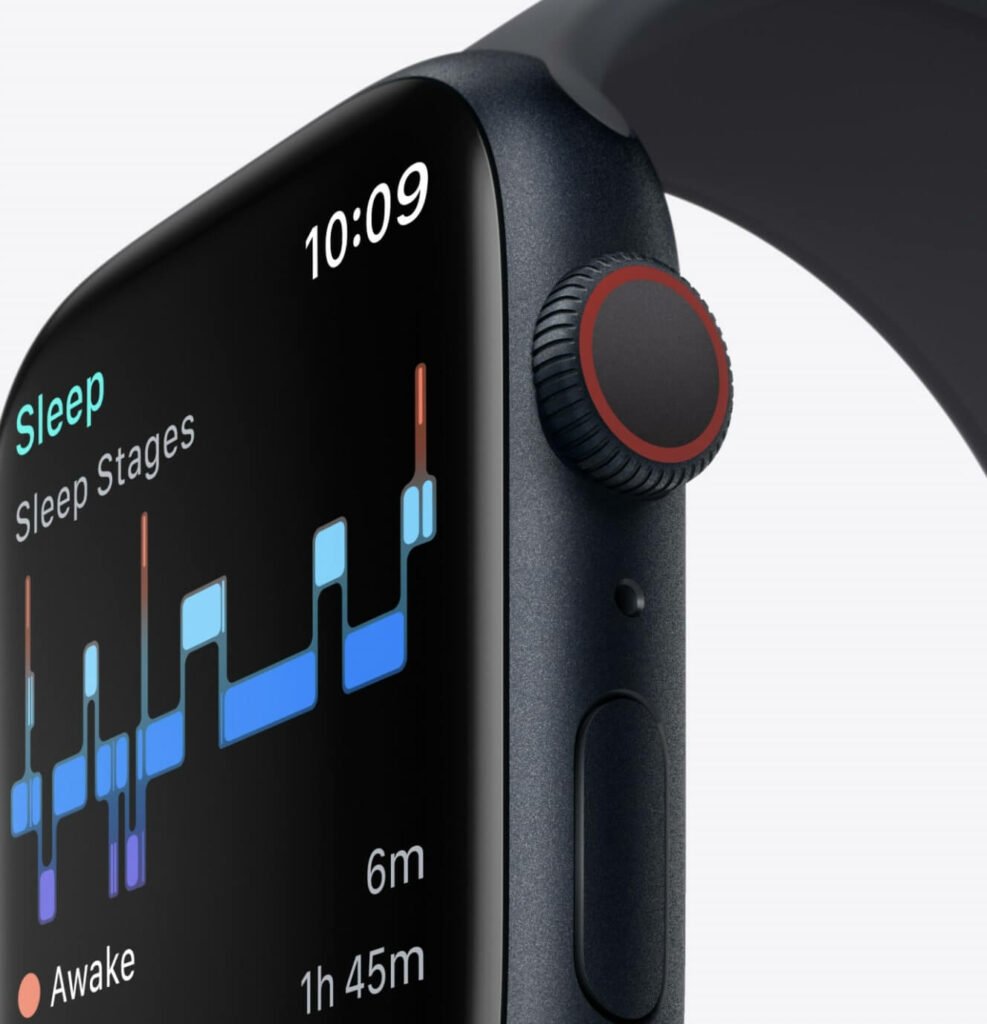 In the Apple Watch family, only the Apple Watch Series 8 has an improved sleep-tracking machine that gives comprehensive insights into your sleep, even though the major focus of the Apple Watch is not on sleep tracking but still a good device to measure sleep.
This time Apple has to introduce sleep stages that help you to know how much time you have spent in REM, Deep sleep, Light sleep, or Core.
Moreover, you can set sleep goals and bedtime, etc. That will helps you to improve your sleep habit. Unfortunately, Apple Watch Series 8 doesn't measure your sleep score; it only tells you when you fall asleep. 
The Apple Watch Series 8 has a new temperature sensor that tracks your wrist temperature at night. This sensor also helps to measure female ovulated time and cycles.
Like Oura Ring, Apple Watch Series 8 also tracks heart and respirate rates during sleep, so you can guess how well your body responds during sleep.
You can also compare the sleep data with the previous day, view sleep history, and more. But Apple watch lacks major sleep metrics like readiness score, sleep score, in-depth analysis of sleep stages, naps detection, HRV, resting heart, and more. 
Oura Ring VS Apple Watch: Which Is More Comfortable
The Oura Ring is one of the market's lightest and most convenient sleep trackers. The ring only weighs about 5 grams, similar to other normal rings. Apple Watch is also comfortable and weighs around 42 to 50 g based on the model.
But during the night or when you fall asleep Oura Ring feels more comfortable on finger, it doesn't irritate your finger and effectively measures your sleep. On the other hand, Apple Watch feels a little irritating during night time, and sometimes it also leaves blood clotting stains on sensitive skins. 
Secondly, the big problem with Apple Watch is data accuracy. If you lose your Apple Watch at night, it will not give accurate results.
The Battery Issue In Apple Watch
Even though Apple is a big smartwatch brand, we still have not seen many improvements in flagship models.
The new Apple Watch Series 8 offers 18 hours of battery life which is not enough to track your daily workouts and sleep at night. So you have to charge your Apple Watch before going to bed.
The inferior battery life of the Apple Watch Series 8 is a big downside. At the same time, the battery life of the Oura Ring offers 5 – 7 days which is enough to track your sleep. 
So if you want the best sleep-tracking gadgets with long battery life Oura Ring is the best choice.
Oura Ring Vs Apple Watch: Price
When it comes to prices, you know that Apple products are expensive. Likewise, Apple Watch Series 8 is also more expensive than Oura Ring 3.
The Apple Watch Series 8 cost you around $399 for its 41mm model, and the 45mm costs you $429. At the same time, Oura Ring costs you around $299, which is a good deal.
So if you're looking for the best sleep-tracking device, Oura Ring is a reasonable option.
Oura Ring VS Apple Watch For Sleep Tracking: Final Verdict
Now it's time to make a decision! Well, I know you're now aware of which option is more suitable for you. 
Oura Ring is the most potent device for sleep tracking and primarily focuses on improvement. Apple Watch Series 8 is a generic Fitness watch that tracks your sleep and measures your workouts, ECG, workouts, sports, daily goals, and more. 
If you're concerned only with tracking and improving sleep habits, look no further than Oura Ring. But If you also want to track your daily workouts, need guided videos for cardio, and an ECG app, then you can opt for Apple Watch Series 8.
Similarly, design-wise, the Oura ring seems more durable as it is made of titanium. Oura ring is also waterproof up to 100 meters, whereas Apple Watch Series 8 is only 50-meter water resistant.
So if you want a durable sleep-tracking gadget, then the Oura ring is the best option.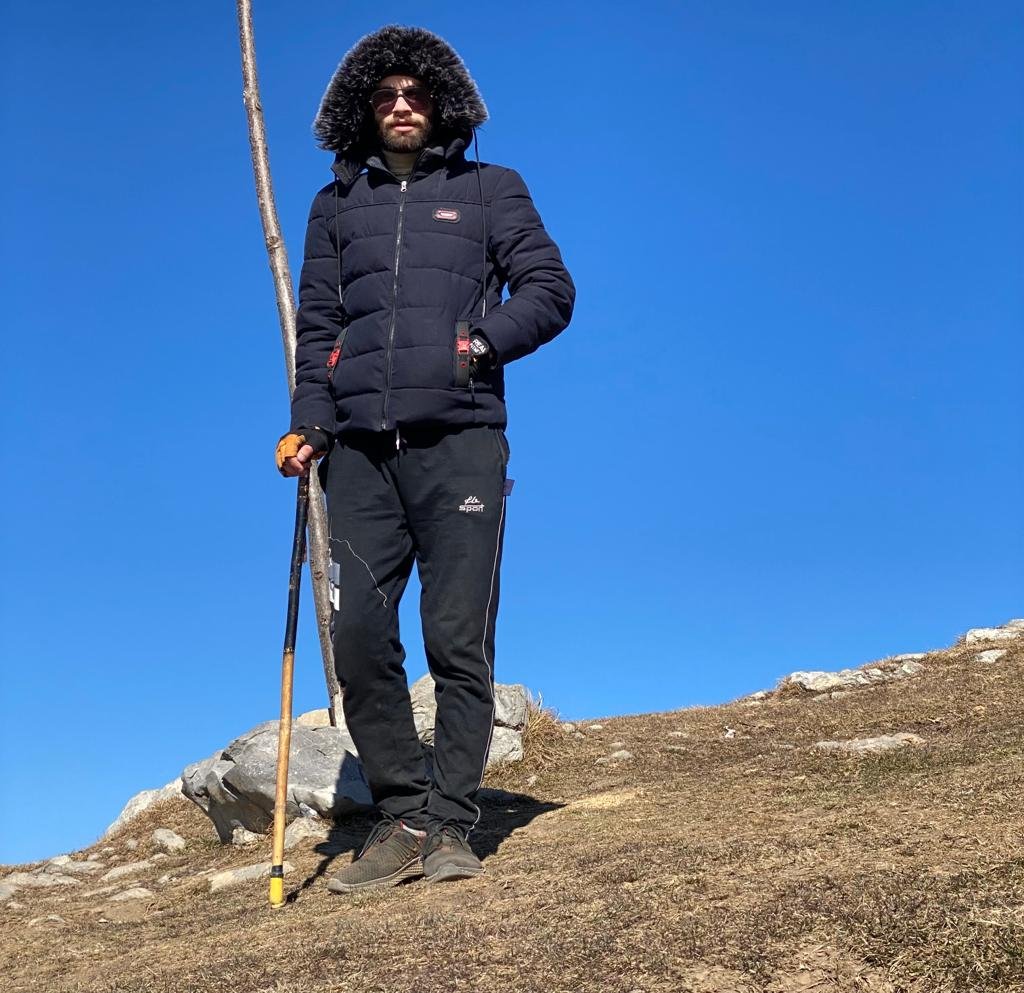 Hi, I'm Saad Dastagir and I'm the owner of gorilla-fitnesswatches.com. I'm a tech and fitness enthusiast who loves writing about smartwatches and fitness trackers. When I'm not testing out new gadgets, you can find me out on a hike or exploring new adventures. My passion for technology, fitness, and the great outdoors has led me to create a platform where I can share my experiences, insights, and reviews on the latest gear. Whether it's a new fitness tracker for your next hike or a smartwatch for your daily routine, I aim to provide valuable information to help people make informed decisions about their tech purchases. Join me on my journey as I explore the intersection of technology and adventure!