Smart rings are one of the latest innovations that brings a plethora of health tracking features. But as soon as new technology comes into the market, it brings a list of questions.
Most iPhone users ask whether the smart rings work with iPhones or not. Yes, smart rings work with iPhones; you must install the app on your iPhone and sync your Ring.
Even though a few common rings like Oura, Circular rings, Motiv etc., are compatible with iPhones, there are still a few smart rings that can't connect with iOS devices.
For your guidance, I have compiled this article; in this article, I will show you which smart rings are compatible with iPhones. And share methods to connect the most popular smart rings with iPhone. So keep on reading.
Are Smart Rings Compatible With iPhone?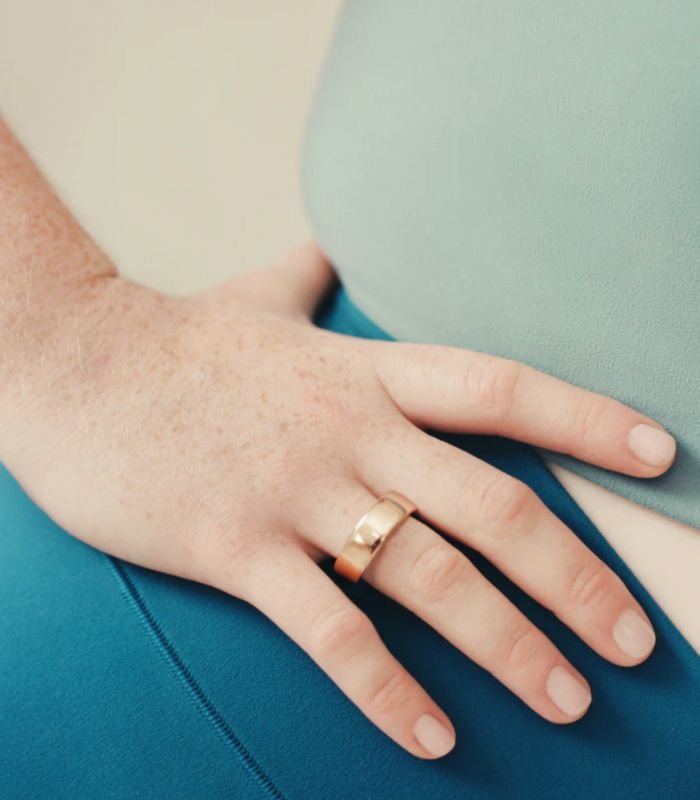 The iOS platform is one of the most used platforms throughout the globe, and this is the reason that most smart rings work perfectly with iPhones. Not only iPhone, but you can also sync smart ring data with your iPads. Only you have to install a app from the App Store.
Major smart rings like Oura or Motiv are compatible with your iPhone and share data on your Apple Watch. You can directly view your sleep data, activity process, and readiness score (which are measured by your smart Ring) on your Apple Watch.
A few smart rings are also compatible with your Mac OS, which is amazing. You can now sync all of your daily fitness data on your Mac and analyze it on a big Mac screen. Circular rings are one of them that offers a Mac OS app so that you can install it on your MacBook or iMac.
Even though most of the smart rings are compatible with iPhones, there are still a few non-famous smart rings available that aren't compatible with iPhones. If you're serious about investing in smart rings, you must invest in Oura, Motiv, or Circular. Later I will share how you can connect these rings to your iPhone and what features you will get.
How I Can Connect Oura Ring With iPhone?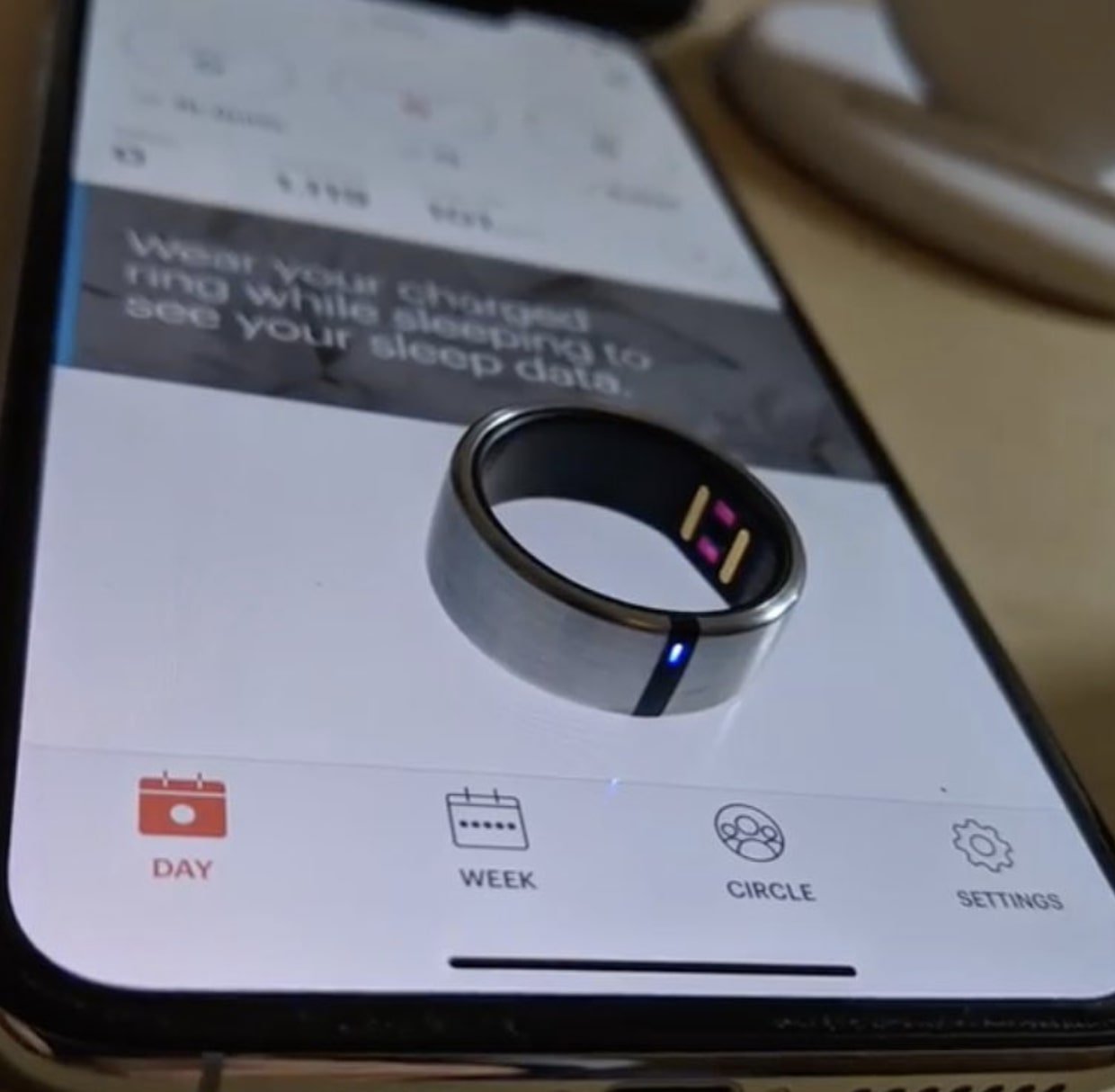 Oura is one of the top-rated smart rings in the market that offers advanced health tracking features like comprehensive sleep tracking, training features, readiness score, recovery features and more. And luckily, you can connect Oura Ring with your iPhone in a few minutes.
Here is how to connect Oura Ring with iPhone:
First, download the Oura app from your App Store.
Open the Oura app and turn on BlueTooth from your iPhone.
It will ask you to Sign-in into your Oura account. If you don't have one, you can simply signup. It will ask you to enter your email and then ask for verification.
After Singing In, it will ask you to put your Oura Ring on a charger. Once done, tap on "Set up ring". 
The app will automatically search for the Ring.
Once connected, you have to set up your personal info. And then you're good to go.
On iPhone, you can analyze every single feature that is available for Android users. Here are a few features you can use on your iPhone app.
Workouts Logged
Steps
Calories burn
Naps
Comprehensive sleep dat
Body temperature
HRV
Readiness score
Respiratory rate tracking
Sleep efficiency and duration
Inactivity alerts
Integration with other health apps.
Recovery metrics and more
Related Post: Oura Ring VS Apple Watch
How To Connect Motiv Smart Ring To iPhone?
Luckily Motiv fans also connect it with iPhones. But make sure your iPhone is running on iOS 10.0 or later and your Ring is fully charged.
Here are the steps to connect your Motiv ring to your iPhone:
Download the Motiv app from the App Store.
Turn on Bluetooth on your iPhone.
Keep your Motiv ring on the charger until the sync process completes successfully.
For smooth and quick connectivity, also turn on your wifi.
Open the Motiv app and sign in or create an account.
Follow the on-screen instructions to pair your Ring with your iPhone.
Once the Ring is connected, you can begin tracking your activity and sleep and view your data in the Motiv app.
Motiv ring sync data every Avery few minutes with your iPhone, so you're able to see updated insights into your health tracking activities. You can also manually sync your Motiv ring with your iPhone. To do so, hold your finger horizontally and twist the Ring a few times around your finger.
Here are the few Motiv ring features iPhone users can access on the app.
Latest heart rate.
Earn activity cards.
Activity details.
Daily & Weekly activity analysis.
Comprehensive sleep detail.
Steps and Calories burned.
Activity minutes.
Activity intensity.
Distance covered and much more.
Note: Thanks to Motiv ring for offering the MacOs app, and now you can also view your latest fitness insights on your MacBook or iMac.
How To Connect a Circular Smart Ring With an iPhone?
Before connecting the Circular smart Ring with your iPhone, ensure your iPhone is running iOS 11 or later.
Here are a few steps to connect your Circular Smart Ring with your iPhone.
Like Oura and Motiv ring, put your Circular Ring on a charger.
Next, install the "Circular Ring" from the Apple App Store.
Make sure that the iPhone's Bluetooth and wifi are on.
Next, you must create a Circular account, which is as easy as creating a Gmail account.
Once you're signed in successfully, follow the instruction to connect your Ring to your iPhone.
The circular, smart Ring offers similar features to both Android and iOS users. Here is a quick overview of a few features you can view on your iPhone app.
Sleep quality.
Activity analysis.
Steps, Distance, Calories.
Vo2 max estimate.
Body recovery.
Resting heart rate.
Energy score.
Active minutes.
Temperature variation.
Breathing rate.
Heart rate and HRV.
Blood Oxygen score.
Guided breathing, and more.
Does Apple Have Its Smart Ring?
Right now, Apple doesn't have its smart rings. Apple is focusing on making smartwatches because smartwatches are trendy right now.
But we have seen that the trend of smarting is also gradually increasing. And the demand for smart rings also increases. If the demand for smart rings continues to increase, there is a high probability that Apple will jump into making smart rings.
It's not a big deal for Apple to make a smart ring. You're aware that Apple's latest technologies and gadgets dominate the market. Apple is a master at adding new products to its line up.
About Author