Fossil is one of the most well-known watch brands in the world. Fossil had previously released smartwatches running Wear OS. When paired to an Android device, it allows you to track your health, send and receive messages, listen to and control music, make and receive calls, etc.
As technology develops, Fossil smartwatch operating systems improve in sophistication and functionality. As a result, Fossil releases new iOS-compatible smartwatches with an improved performance each year.
When your smartwatch is connected to your iPhone, you can receive iMessages immediately on your wrist. You may also respond to messages by replying or texting, which is fantastic. However, to enjoy the benefit of this feature, you must first connect your Fossil smartwatch to your iPhone.
Let's take a look at how you can do it.
How to Receive iPhone Text Messages on Fossil Smartwatch?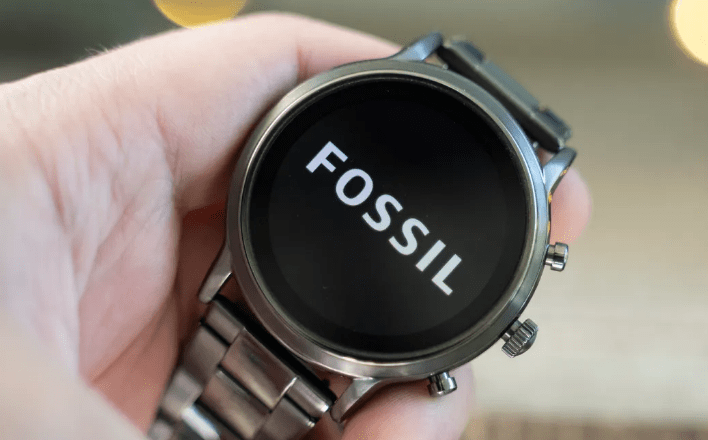 To get iPhone text message on your Fossil smartwatch, you need to connect your watch to your iPhone via Bluetooth.
If your Fossil Smartwatch is already connected to your iPhone or iPad, you won't need to do anything. As soon as your iPhone gets a text message, a notification will appear in the notification section of your Fossil Smartwatch.
How to Set up Fossil Smartwatch with iPhone?
Following are the essential tips to follow before pairing your Fossil smartwatch with an iPhone:
First, go to the App Store and install the "Google Wear OS" app.
Tap on Allow to give you iPhone access to the smartwatch on the on-screen notification.
Open the Wear OS app, select Start Setup, and accept the terms and conditions to look for your device. Remember: You should keep in mind that Bluetooth should be turned on when trying to pair up.
Select your preferred language.
Select your watch's name from the drop-down menu.
Press the Pair button to begin Bluetooth pairing between your watch and an iOS device.
If you want to connect your Fossil Hybrid smartwatch to your iPhone, press and hold its central button until it vibrates three times and the hands move around the dial.
When you see your watch on the Wear OS App screen, select Pair and wait for the device to connect.
Wait until both devices are fully synced before continuing.
When you're done, you'll get all of your watch's alerts on your phone, including WhatsApp, Instagram, Snapchat, etc.
Lastly, allow your smartwatch to display notifications sent from your phone. That's it.
How to Reply To Text On Fossil Smartwatch iPhone?
If you received the message on your Fossil smartwatch, you could tap it to read the whole text. Plus, if you want to reply, swipe up. You can use the microphone to speak your message or utilize the message templates by tapping the Reply button.
Also, you can use the Fossil Q app on your iPhone to reply to text messages from your watch.
Things You Can Do with Your Fossil Smartwatches When Connected to an iOS Device.
Besides iMessages, you can get notifications from WhatsApp, Instagram, Twitter, etc.
You can control music on Apple Music and other third-party music apps, like Spotify and Deezer.
Google Fit can be used to track daily health metrics like steps, heartbeat, and so on, but this cannot be linked with Apple Health.
Along with Wear OS, it offers a built-in Google Assistant and Play Store.
Conclusion
To receive an iMessage on your Fossil smartwatch, you must connect it to your iPhone via Bluetooth. After pairing your watch, you should begin receiving notifications on your watch for new text messages.
Hopefully, this post will answer your question about how to receive iPhone text messages on a Fossil smartwatch. If you have any questions, please let us know in the comment section below.
Thank you for reading!
Frequently Asked Questions (FAQs)
Which Fossil smartwatch works best with iPhone?
Generally, all the latest smartwatches from Fossil work brilliantly with iPhone. For right now, Fossil Gen 6 is the best compatible smartwatch with iPhone.
Is Fossil Smartwatch compatible with iPhone?
Any Fossil smartwatch is compatible with iPhones running the latest version of iOS. The Fossil smartwatch, for example, is compatible with iPhones running iOS 5+, iOS 6+, or iOS 10+. All you have to do is get the Fossil Hybrid Smartwatches app for your iPhone and install it.
Why can't I connect my Fossil Smartwatch to my iPhone?
There are a few reasons why your Fossil Smartwatch won't connect to your iPhone. First, make sure your watch is charged and that the Fossil Q app on your phone is up to date. If your watch is connected to your phone but not syncing data, it is better to close the app and restart the smartwatch. However, contact Fossil customer service if you're still experiencing difficulties connecting.
Can you text back on the Fossil smartwatch with iPhone?
Yes, you can text back on a fossil smartwatch with an iPhone. You'll need to download the fossil app and link your watch to your phone to accomplish this. It will allow you to text from your watch, just like your phone.
For texting, you can use the voice-to-text feature to dictate your message or type it out on the smartwatch using its touchscreen.
About Author