With Galaxy Watch 4 and Apple Watch 7, Fossil also introduced its latest flagship watch with "Fossil Gen 6". This smartwatch is loaded with advanced features from fitness tracking to GPS tracking.
Because of its upgraded features, Fossil Gen 6 can compete with Tic Watch Pro 3 GPS, and it isn't easy to choose the best option without reading a guide. That's why we write this guide to find out some major differences between Fossil Gen 6 and Ticwatch Pro 4. 
Fossil Gen 6 VS Ticwatch Pro 3: Display & Design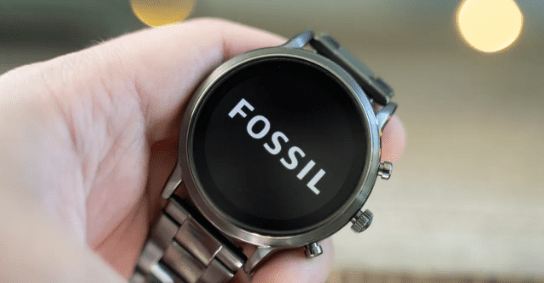 Fossil Gen 6 kept the same display that usually appears in Fossil watches. On the other hand, the Ticwatch Pro looks more durable as compared to its predecessors. So let's have a look at both devices.
Fossil Gen 6
Fossil Gen 6 comes with a beautiful and big display that looks more attractive. This time Fossil added a high-quality Aluminium bezel that makes the watch more durable. But the design is almost the same as the Gen 5 watch.
You will get three buttons on the side to navigate through menus and start/pause any activity. 
Although Gen 6 is durable, it offers 3 ATM water resistance body which may be its downside because you can't do deep swimming wearing a Gen 6. 
When it comes with straps, Fossil Gen 6 offers interchangeable straps so you can adapt the color of your outfit. Polycarbonate material is used to manufacture this watch, and by default, the strap is made of silicon. 
This time Fossil added a 1.28″ AMOLED display with 326ppi density, which looks very vibrant, and I love its display. Because of the high resolution, you can easily read the dial under direct sunlight. 
TicWatch Pro 3
Ticwatch Pro 3 looks more durable than Fossil Gen 6. It has a 48mm case size and 12.2mm case thickness. The stainless steel body increases its credibility and makes it a little bulky, but overall this watch is more comfortable because of its premium silicone straps.
Two buttons at the side help you to handle functionality.
Luckily, you will get a 1.4″ touch screen color AMOLED and LCD dual display in this smartwatch. The AMOLED display resolution is 454 x 454, which feels pretty bold and vibrant. So you can also save battery life by using an LCD at certain moments.
Fossil Gen 6 VS Ticwatch Pro 3: Battery Life
As both smartwatches give a high performance so you can't expect long-lasting battery life. Battery life depends on display, features, and GPS tracking, so greater use of these things will reduce battery life. 
In the case of Fossil Gen 6, you will get 1 day of battery life, and you have to charge the smartwatch at night. You can increase the battery life by switching off AOD, use low brightness, use simple watch faces, etc. 
On the other hand, Ticwatch Pro 3 offers Ticwatch Pro 3 uses a Snapdragon Wear 4100 that uses a lot of battery, but still, this smartwatch will last for 72 hours in smart mode. And if you enable its battery saver mode, it will give you 45 days of battery. 
So we can say that the Ticwatch Pro 3 beats Fossil Gen 6 in the battery life department. 
Fossil Gen 6 VS Ticwatch Pro 3: Price
Both Ticwatch Pro 3 and Fossil Gen 6 fall in the mid-range smartwatch category regarding price. As compared to their predecessors, both watches have high costs, but it's not too much. 
Fossil Gen 6 cost starts from $299 and ends at $319 for its stainless steel model. On the other hand, the Ticwatch Pro 3 costs $299, the same as Gen 6. So there is not a price difference between both devices. 
TicWatch Pro 3
InLonger Battery Life - Dual-layer Display 2.0 supports Smart Mode

Updated Chipset, Better Experience

Advanced Health and Fitness Monitoring

Premium Design, Flagship Model

Lighter and More Comfortab
Fossil Gen 6 VS Ticwatch Pro 3: Health Tracking Features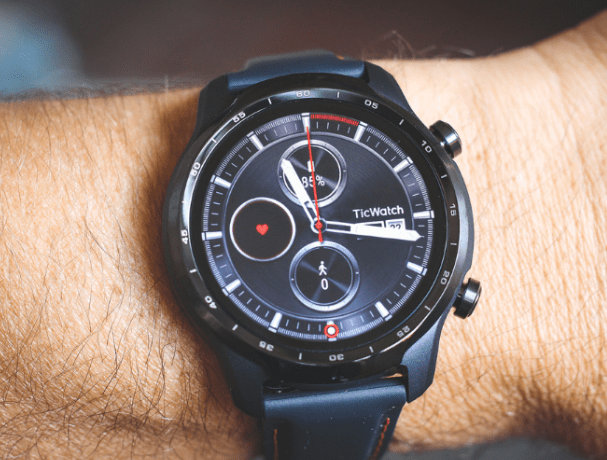 Here comes the most important part, where both smartwatches compete with each other. Health and fitness tracking features are a core part of any smartwatch that makes it more worthy. 
Fossil Gen 6
Fossil Gen 6 is loaded with all the essential features that you need. It has a SpO2 sensor that helps you to get an estimated blood oxygen measurements. Real-time heart rate tracking is way better than Fossil Gen 5, and you will get accurate results. 
Further, you can set sleep goals, fitness goals, sports goals etc. It offers advanced sleep tracking, calories tracking, GPS tracking and more. This time you will get some extra SpO2 watch faces so you can customize the dial as you want. 
TicWatch Pro 3
TicWatch Pro 3 is the most leading smartwatch of the brand, equipped with the most premium features. Most of the features of Ticwatch Pro 3 are not found in Fossil Gen 6 like the ECG app. 
Similarly, the sleep tracking tools in this smartwatch are far better than Gen 6. It offers advanced apps like TicSleep, TicZen, TicHealth, TicExercise, TicHearing, TicOxygen and TicPulse. All these apps help you track your everyday activity, and you can see in-depth analytics on these apps.
For sports tracking, especially for running, this is a fantastic smartwatch. It will show you the page, cadence, distance, speed, and other factors of your run, and the results are similar to Garmin Fenix 6 Pro.
From an accuracy point of view, Ticwatch Pro 3 is outstanding. You can set goals, and this smartwatch will help you to achieve your destination.
Fossil Gen 6 VS Ticwatch Pro 3: Other Features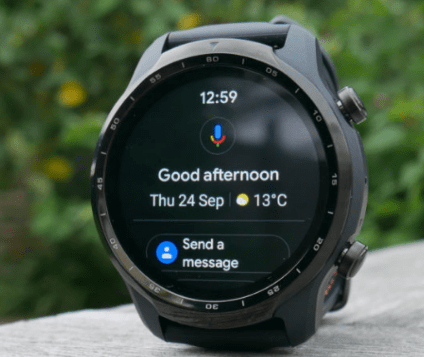 Apart from health and fitness tracking features, there are many things to explore in both smartwatches.
First of all, you will have Qualcomm Snapdragon Wear 4100 Plus in Fossil Gen 6, and It has 1GB Ram/8GB ROM. Compared to Fossil Gen 5, Gen 6 offers 2x fast and smooth performance.
In the case of Ticwatch Pro 3 you will get a Snapdragon Wear 4100 chipset and 1GB/8GB memory which is almost the same as Gen 6. 
Similarly, both devices offer a microphone, speaker, ambient light, gyroscope, etc. You can also receive calls and reply to text SMS using both devices. To ask any question or to check weather conditions, both devices have Google Assistant.
Final Words
Both Ticwatch Pro 3 and Fossil Gen 6 are the best mid-range smartwatches offering high performance. But in the department of health tracking, Ticwatch Pro 3 seems more powerful, while in the case of GPS tracking Fossil Gen 6 is powerful. 
So if you are looking for a stylish and budget-friendly smartwatch, Fossil Gen 6 is the best option. And for sports tracking and runners, Ticwatch Pro 3 is best.
About Author