You must know about Samsung Health App if you're a fitness enthusiast. This app offers a bundle of features to its users, and you can measure stress levels, heart rate, calorie steps, set goals, and more.
But most of the time, people ask how Samsung Health Measure Stress. Do you need a Galaxy to watch to measure stress, or does the app measure stress by itself?
In today's guide, we will explain the entire stress measurement process in Samsung Health. So let's get started.
How Does Samsung Health Measure Stress?
The Samsung Health app can't measure stress by itself. It syncs with the Galaxy watch to show stress scores.
Like other fitness gadgets, the Galaxy watches use Heart rate variability (HRV) data to measure stress.
HRV determines the condition of your autonomic nervous system, and it's a primary metric to monitor your body's readiness.
The HRV measures the time difference between your heart. So if you feel stressed, the HRV will be less, and when you behave normally, the HRV score is normal.
The Galaxy watch uses a similar algorithm to tell you about your stress scores.
Is It Necessary To Wear a Galaxy Watch To Measure Stress?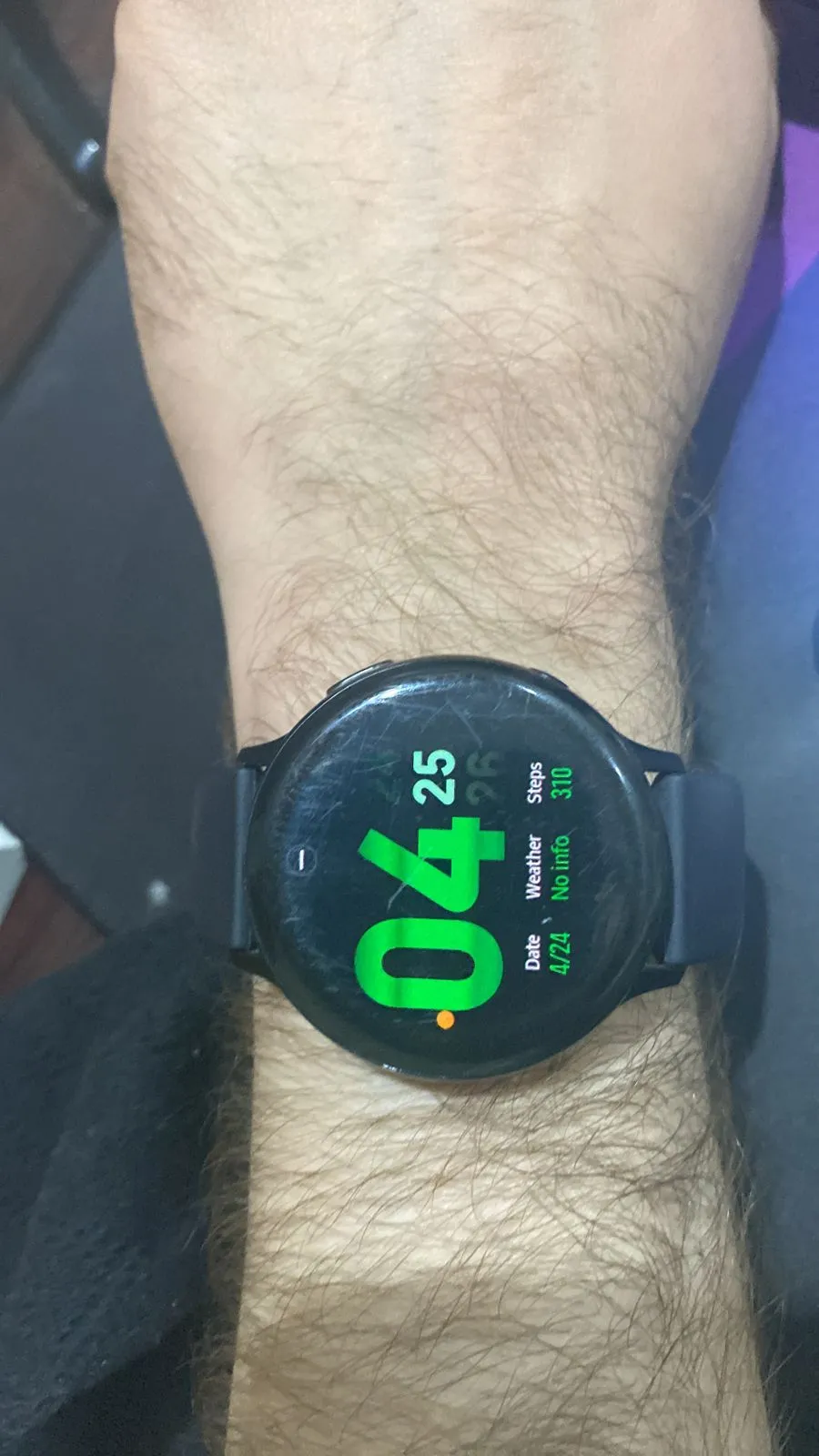 Yes, you must wear a Galaxy watch to measure your stress. The Galaxy watch sync real-time data with the app.
On the app, you can view the stress graphs, history, high and low-stress scores, so you can easily determine which is the worst day for you in a week.
Even though the Samsung Health app can measure your steps and calories without a Galaxy watch, the app uses an accelerometer in the phone to measure these metrics.
But to measure the heart rate and stress optical sensor is required, which is only available in Galaxy watches. So to measure stress via the Samsung Health app, you must wear a Galaxy watch. 
How To Measure Stress On Galaxy Watch?
If you're too much conscious about your daily stress tracking, you must invest in a Galaxy watch to keep an eye on it.
Without a Galaxy watch, measuring stress with the Samsung Health app is impossible. All the Galaxy watch models, including Active 3, Galaxy Watch 3/4, and Classic, can track your stress.
So once you have the Galaxy watch, you first have to connect it to your Android phone using the Galaxy Wearable app.
Also, install the Samsung Health app on your Android phone. The Galaxy Watch will automatically sync data with the Samsung Health app.
Here is how to measure Stress on Galaxy Watch;
Swipe to the right on the Galaxy watch.
Find the Stress app
Tap on measure
The Galaxy Watch will take a few seconds to measure your stress.
The Galaxy Watch will automatically sync it with the Samsung Health App after completing the process.
Does Galaxy Watch Accurately Measure Stress?
The optical heart rate sensor in the Galaxy watch is precise and shows accurate HR. But you can't expect an accurate or exact stress score every time.
You must keep your wrist stable while monitoring it to get an accurate stress score. Similarly, make sure to don't wear Galaxy watch too much loose. 
Galaxy Watches indicate your stress in different colors. If the pointer falls in the green range, it means you don't have any stress, the orange indicates that you're a little bit mentally tired, and the red shows you have higher stress.
In a nutshell, using a Galaxy watch as medical equipment is not recommended. If you're involved in depression or other mental problems, you must concern with your doctor rather than depending on these watches.
How To Get Benefit From Samsung Health App Stress Management?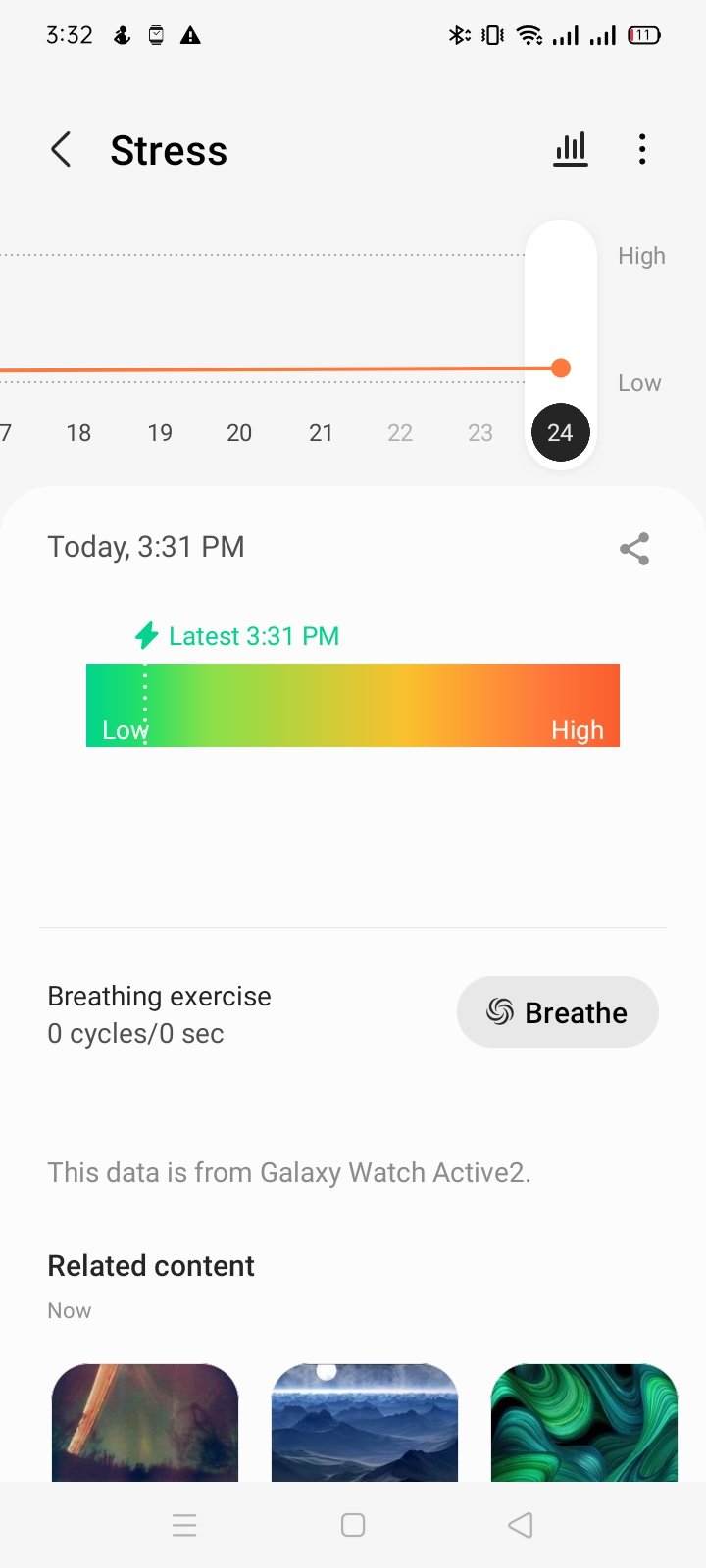 The history tab is what I love most about Samsung Health App stress management. You can view the detailed overview of your stress. You can check the weekly, monthly, and yearly graphs of stress.
You can also write notes and share the stress report with anyone.
In the Samsung Health App's stress section is a "Breathe" where you can access guided meditation and breathing exercises to calm yourself down.
Moreover, there are different music from "Calm" app to relax and reduce the stress over the body.
FAQs:
Can the Samsung Health app help reduce depression and stress?
The Samsung health app is not a medical app. You can only view its stress score, which is taken from your Galaxy watch.
There are a few mindfulness and breathing music and exercises that can help you to deal with stress. But if you're suffering from depression and a mental problem, it's recommended to consult a doctor. 
Does the Samsung Health app measure stress on a phone?
No, the Samsung Health app on your phone can't measure stress by itself. It requires an optical heart rate sensor to measure HRV and stress. 
About Author