Regarding durability, the Garmin Tactix delta and Fenix 6 fall top of the list. Both watches are incredibly durable and best for outdoor purposes.
Most features are also the same in both smartwatches, so making a final decision is challenging for most people.
But Garmin Tactix delta, an expensive watch, offers some unique features like Stealth mode, night vision mode, sill switch, extra rugged design, more precise GPS, etc. But should you go for Garmin Tactix delta because of this feature, or is Fenix 6 enough to track your outdoor activities?
This guide will deeply compare Garmin Tactix delta and Fenix 6 so you can easily make the final decision.
What you will get in this comparison guide?
The guide is based on our experience and deep research. There are two portions, and both are crucial to know more about Fenix 6 and Tactix Delta.
You will see the same features of both the smartwatches in the first part, and the second explains the main differences between these two wearables.
Both are Most Durable Garmin Watches
No doubt that Garmin manufactures the world's most durable smartwatches with a highly rugged design. That's why their price tags are a bit high.
But when it comes to Garmin Tactix Delta and Fenix 6, no one smartwatch can compete with these two beasts. I impress with their rugged design and durability.
The lens in both of these watches are made with Domed Sapphire Crystal, and Case is made of Fiver-reinforces polymer. These rugged and premium make these wearables the most expensive. At the same time, their straps are made up of Silicon.
Garmin Tactix Delta vs Fenix 6 (Common Features)
Few high-end features are the same on both smartwatches. Let me have a look at them.
1- Garmin Pace Pro
This one is a killer feature that is found in both the wearables. Pace Pro is a handy feature that offers pace guidance for running, jogging, hiking, etc.
As you know, it's tough to maintain a stable and balanced pace during running. But don't worry Garmin Pace Pro feature helps you to maintain it.
2- Widget Options
Widgets help you to see the insights of your activities on your smartwatch. Both Fenix 6 and Tactix have dozen of cool widgets. You can also download more widgets from Garmin IQ.
By default, there are few essential widgets available like; notifications, temperature, weather, altitude, direction, distance, calendar, and more.
3- Course Creation
The most premium feature only found in Garmin's High-end watches. With this feature, you can create your course for your Garmin Device.
Similarly, you can create different routes for your cycling, jogging, running, etc. There is also an option to create different exercises and include them in your daily routine.
Do you want to create a course for your specific activity? Luckily it's also possible. And to be honest, it's a highly demanding and valuable feature.
4- Garmin Pay
All the High-end Garmin smartwatches come with Garmin and in most of mid-range too. But believe me, this is one of the most influential and valuable features. Garmin Pay is a contactless payment solution that is designed for people who are always on the move.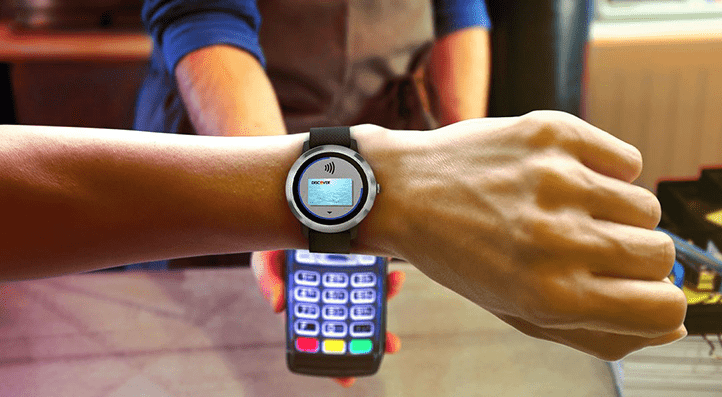 This helpful feature allows you to make a purchase and pay your utility bill quickly. You need to hold your wrist near the card reader, and it will scan your watch. But before this process, you must connect your watch with your bank account or debit/credit card.
5- Safety Features
In Fenix 6 & Tactix, Delta Safety feature is not just a single feature. Instead, it includes different safety features that are usually important for athletes, fitness lovers, and military forces.
There are few active sensors in Garmin Delta and Fenix that automatically detect incidents and informs your emergency contacts about those incidents.
The most useable and important ones are Incident detection and live tracking. Live tracking features also share your live location with your emergency content. In case of any emergency, you can quickly call your friends.
6- Solar Battery
Garmin Solar battery booster is incredible, which makes Garman's smartwatches more powerful. Both Fenix 6 and Tactix Delta has this feature. When sunlight drops on your watch screen, it gives a boost to your battery life, and you don't even need to charge it for months.
7- Fitness features
I saw the majority of fitness and health tracking features are the same in both smartwatches. That Includes heart rate, stress monitor, few GYM features, Training effect, and others. These are general features that are present in every single smartwatch.
There are few premium features in both the smartwatches that make them worthy. These features include Plus OX, VO2 Max, and Respiration.
Plus OX monitors the amount of oxygen in your blood. And both the watches have a real-time Pulse OX monitor. VO2 max is the best feature for fitness lovers that allows you to measure your's body ability to consume oxygen.
While the respiration feature counts the number of breaths per minute, both the smartwatches have high accuracy, and I never saw their results fluctuate. I think there are very fewer smartwatches that give you such highly accurate results.
8- Training Effect
Training effect measures the impact of any fitness activity on your anaerobic and aerobic fitness. Again this is a premium features important for sportsmen and real fitness fans.
Training effect gives you detailed results after an analysis of your heart rate, respiration, and oxygen level in the blood, etc.
9- Navigation
Both Tactix and Fenix 6 comes with a highly detailed navigation system, which is very fast and accurate. With colorful routes, it becomes easier to identify directions.
You can easily reach your destination. With this premium GPS system, you not only see city maps, but you can also see streets with cities and different shops, restaurants, and petrol pumps etc.
A highly fast GPS, even more quickly connect on deserted and hilly areas. I really like Garmin's GPS system, and I think no other smartwatch offers you such type of fast and accurate navigation system.
I have seen both smartwatches have an approximately the same GPS system.
Garmin Fenix 6 Vs Tactix Delta (Difference)
| | | |
| --- | --- | --- |
| Features | Garmin Tactix | Garmin Fenix 6 |
| Stealth Mode | Yes | No |
| Night Vision Mode | Yes | No |
| Kill Switch | Yes | No |
| Weight | 97g | 83g |
| Display | 1.4" | 1.3″ |
In the above section, you saw some of the same features. Along with these features, there are dozen of other similar features.
But the main point is what the difference between Garmin Tactix Delta and Fenix 6 is? As I already told you, there is not much difference except for three special features.
Similarly, there is a clear difference in their dial sizes and price tags. Now let's have a look at their three features that are found in Tactix Delta.
1- Stealth Mode
Stealth Mode is a highly premium feature that is found in Tactix. But I don't think that this feature is useful for civilians. The feature is specially designed for military forces.
Now, what is Garmin Tactix Sleath Mode features? In some restricted areas, this mode helps you to disable all the electronic signals that come out from your smartwatch.
In this way, one can detect your's watch electronic signals. Whenever you turn on Stealth Mode, this will disable your GPS and other location sharing, plus other wireless features.
If you are a civilian, then definitely this feature is useless for you. But at the same time a very important and secure feature for military forces.
2- Night Vision Mode
Night Vision Mode another crucial feature for military forces. Thanks Garmin that care about the military forces and offer such high-end features to them. With night vision mode, it becomes easy to see the dial and read it from your Google's or other night vision lens.
Night Vision mode doesn't change the colour of the whole display. It just adjusts different radiation and rays coming from your smartwatch display.
3- Kill Switch
Kill Switch features allows you to quickly reset your smartwatch. It deletes all of your smartwatch data that is risky for you at a certain moment. Before using this feature, you need to configure it first.
And after configuration, just press and hold one or two buttons of your choice, and it will reset all your important data.
Again this feature is useful for forces and the best safety feature, which helps them to keep the important data and information safe.
4- Design
As I already mentioned above, the material and polymer used in the construction of both smartwatches are the same. But their sizes are different. Garmin Fenix has 1.3″ display (260*260) while Tactix Delta has 1.4″ display (280 * 280).
They also differ in watch case sizes; Tactix has 51mm while Fenix has 47mm, so Tactix is a bit large than Fenix. That's it's the weight (97g) has slightly high as compare to Fenix (83g).
Garmin tactix Delta Solar
Solar charging

TOPO maps

Specialized tactical features

Customizable battery

ABC SENSORS

More saftey features
Prices pulled from the Amazon Product Advertising API on:
Product prices and availability are accurate as of the date/time indicated and are subject to change. Any price and availability information displayed on [relevant Amazon Site(s), as applicable] at the time of purchase will apply to the purchase of this product.
Garmin fenix 6X Sapphire
3-axis compass, gyroscope and barometric altimeter

21 days long battery

PacePro Technology

Power Manager

TOPO and Ski Maps

ClimbPro Feature
Prices pulled from the Amazon Product Advertising API on:
Product prices and availability are accurate as of the date/time indicated and are subject to change. Any price and availability information displayed on [relevant Amazon Site(s), as applicable] at the time of purchase will apply to the purchase of this product.
Conclusion
GAfter going through the above article, you might think both smartwatches are quite the similar except for three special feature in Tactix Delta that makes it costly from Fenix 6.
If you think Stealth mode, Night Vision Mode, and Kill switch is an important feature for you, then you can go with Garmin Delta. Otherwise, Garmin Fenix 6 is the best one for civilian and fitness lovers.
But I personally love the shape and design of Garmin Tactix Delta; it gives a feel of a real tactical smartwatch on your wrist. But now it's totally up to you which you want to buy for your wrist.
Note:
Note: There are some affiliate links, if you buy any tracker from my link it will help me to earn some small money to feed my family.
The Smartwatch that I'm using
Prices pulled from the Amazon Product Advertising API on:
Product prices and availability are accurate as of the date/time indicated and are subject to change. Any price and availability information displayed on [relevant Amazon Site(s), as applicable] at the time of purchase will apply to the purchase of this product.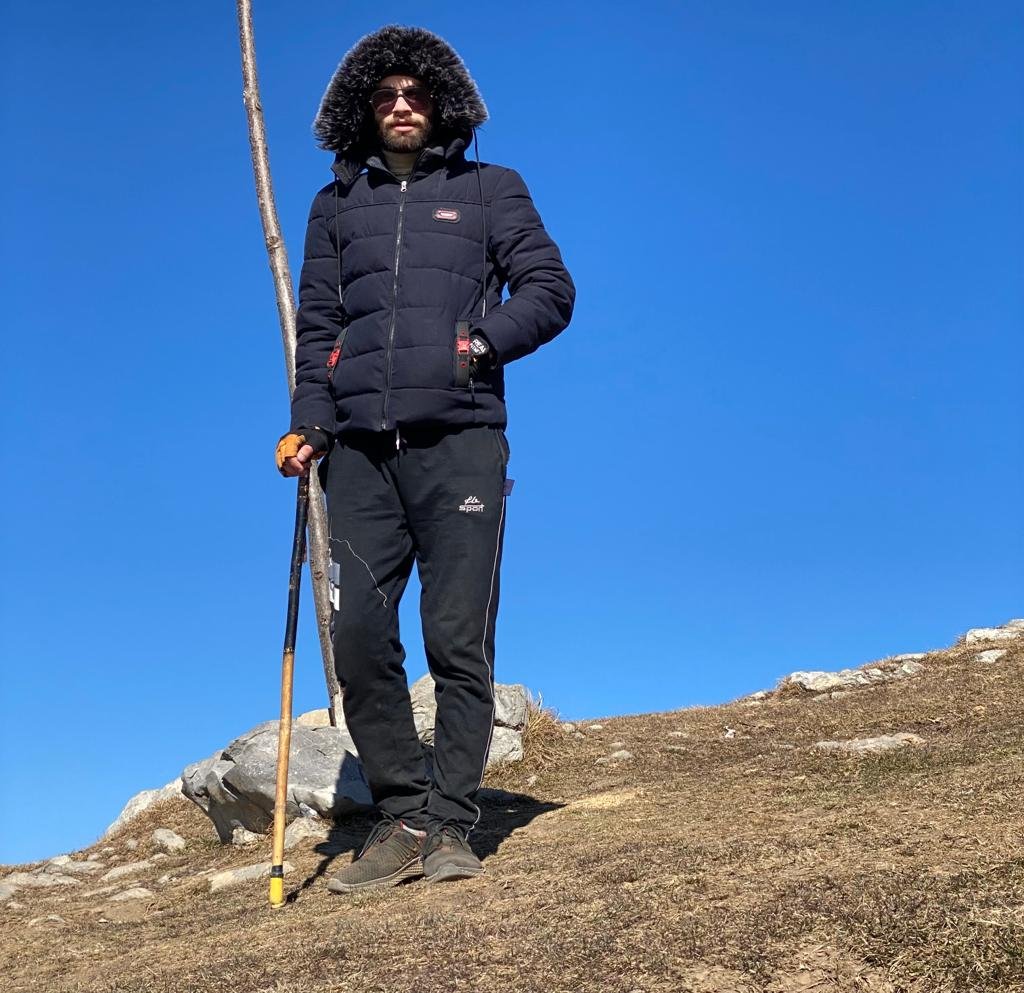 Hey! I'm Saad. My passion for tech wearables is true, and it started when my brother gave me a gift of a smartwatch.
I started Gorilla-FitnessWatches to give the latest and most reliable information to anyone who needed it. If you have any questions regarding smartwatches, fitness trackers, or smart rings, feel free to contact me.