To work in a harsh environment you need a rugged smartwatch that is built on Military Standards. And Construction workers always work in an arduous environment where you can't even rely on your phone's battery. So to keep track of time and other activities you need a smartwatch. 
The best construction worker smartwatch not only shows time. But also packed with some advanced features, including GPS, weather alters, mapping, compass, smart notifications, and fitness tracking capabilities.
Before choosing any smartwatch, make sure that it must be water and scratch-resistant, and battery life should be more than a week. Garmin introduces the most durable watches in its lineup that are considered best for all outdoor works.
We have done a d lot of research before compiling this list. So let's find out which smartwatch is more suitable for construction workers.
| Image | Title | Price | Rating | Buy |
| --- | --- | --- | --- | --- |
| | Amazfit T-Rex | $139 | 4.5 | Buy Now |
| Top | Garmin Instinct | $189 | 4.6 | Buy Now |
| | Garmin Fenix 5X | $375 | 4.5 | Buy Now |
| | Garmin Vivoactive 3 | $122.78 | 4.6 | Buy Now |
Best Smartwatches for Construction Works (Cheap Price)
First of all, I will show you some cheap smartwatches. If you have a tight budget, then you can go with these wearables. Although their price is lower, there are a lot of features in them.
Amazfit T-Rex
Garmin Vivoactive 3
Suunto Core All Black
EZON Military Watch
Amazfit T-Rex
If you are looking for a budget-friendly but best smartwatch, Amazfit T-Rex is perfect choice. This smartwatch meets the military standards and consider best construction smartwatch.
Amazfit is a more reliable smartwatch brand that mainly focuses on durability.
Design and Display
This smartwatch has a beautiful design, comes with an AMOLED display. Amazfit T-Rex is included in the list of most durable smartwatches. I love its durability after Garmin Instinct. These both are my favorite. There are multiple watch faces, and you can customize them as well.
With a 5 ATM water-resistant body, you can also wear this watch while bathing, swimming, and under other such conditions.
Fitness Features
Amazfit smartwatches are the best and well known for fit fitness activities. If you are a fitness lover, you can buy this piece.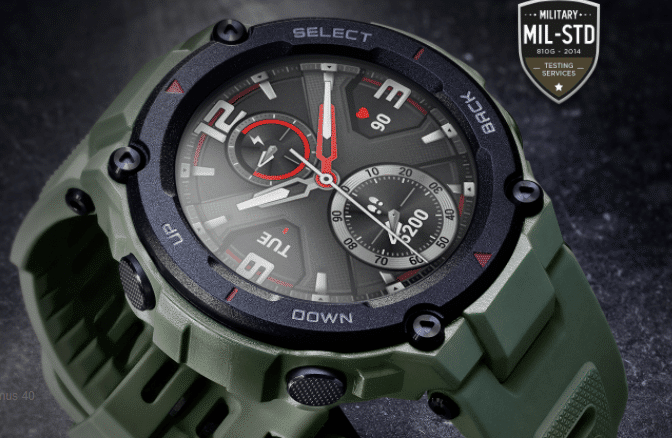 It can monitor your heart rate, sleep, steps, calories, and more. Besides, there are 14 different sports modes includes that track both your outdoor and indoor activities.
GPS
No other smartwatch with this price range offers you GPS. Amazfit T-Rex comes with a built-in GPS that helps you to track your routes and directions. Interestingly it gives you a dual satellite positioning system that makes your routing faster and shows you a more precise map.
Battery Life
This smartwatch has long battery life as compared to other smartwatches. Because of its advanced low power chip, you can even use this smartwatch for 40 hours. Otherwise, on average usage, it will give you three weeks of extended battery life.
There are also a lot more things to explore in this smartwatch.
Garmin Vivoactive 3
Garmin is one of the oldest smartwatch brands. Their products are very premium and have high durability. The brand mainly focuses on outdoor enthusiasts and outdoor lovers.
Garmin Vivoactive 3 comprises stainless steel bezels that make it a more durable and the best smartwatch for construction workers.
Interface
I use this smartwatch on my wrist for a month or a half. One thing I like about this smartwatch is its sleek and beautiful interface.
Its user-friendly interface shows you real-time heart rate, steps, calories burned, and time as well. It has a round shape 1.2″ dial that looks so elegant and also durable.
Fitness Features
This customizable smartwatch gives you a lot of essential features. Even you can add your workouts as well. By default, you will see a real-time HR monitor, steps counter, calories counter, sleep tracker, and 15 different sports modes.
All the sports modes in Vivoactive 3 supports GPS, so it's pretty helpful for you to track your running, swimming, hiking, and other such activities.
For seeing analytics and insights into your daily fitness activities, you need to install its app on your smartphone. This smartwatch is compatible with both android and iOS.
NFC
This is a premium feature that is only found in high-end smartwatches. But Vivoactive 3 also gives you this particular feature. With Garmin Pay, you can make your payments directly from your smartwatch. But for this, your first need to add your credit/debit card to the smartwatch.
Battery
This smartwatch gives you 7 days of long battery life and 13-hour battery timing on GPS. I think this is enough for normal construction workers.
Suunto core all black
If you have a tight budget, then Suunto core all black is the best option for you. This is also a wild-type smartwatch that is best for outdoor purposes, meets military standards. Its durability is incredible.
Again, this wearable gives you an ultra level of comfort because its band is made up of Silicon.
With two years of warranty, you can easily rely on this smartwatch. Fully water-resistant, scratchproof, and dustproof body. Suunto Core all black is also known as a best-rugged smartwatch.
Best for Outdoor
This rugged military smartwatch is best for construction workers as well as for people who love adventures. You will see a lot of different outdoor modes in this smartwatch that are found in premium smartwatches.
Like an Altimeter that allows you to measures altitude, a barometer gives you weather forecasts, a compass for navigation, and sunrise/sunset times for over 400 locations Globally. Besides, you can also manually measure the temperature.
I strongly recommend buying this smartwatch if you are working in some hilly area.
Easy to Use
This is a very simple smartwatch, and anyone can efficiently operate this smartwatch. As compared to other smartwatches, it uses a more modern and updated menu pattern. This time you will see that menu items are more precise, and you can easily view items under intense sunlight.
Durable and Comfortable
For construction works, durability should be the priority because only a smartwatch with high durability can sustain it in harsh environments. Sunnto Core all black is made of a special polymer that makes this smartwatch ultra durable.
Its wrist band is made up of Silicon that gives you a more comfortable feel, and your wrist will never feel tired even after wearing it for long. Besides, this smartwatch is a water resistance of up to 100 meters, which means you can use this smartwatch during scuba diving as well.
EZON Military Watch
Ezon Military smartwatch is one of the cheapest smartwatches for construction workers on our list. But it just like Suunto core. Most of its features are similar to Suunto core. Ezon watch is also more durable and can easily sustain in a harsh environment.
This wearable is specifically made for outdoor activities like hiking, swimming, running, cycling, and other heavy outdoor activities. At just first sight, it will give you a more solid and durable smartwatch feel.
Light Weight
I saw that majority of rugged smartwatches are bulky because of their solid polymers. But this one is very lightweight and gives you the next-level feel of comfort. You can wear this smartwatch on your wrist for a long time, feeling any burden on your wrist.
Other Features
There is a lot of other essential features in this smartwatch that you required for outdoor works. First of all, this smartwatch gives you Altimeter that that helps you to measure your altitudes. With a barometer, you will remain updated on the weather forecast.
Weather forecast allows you to take some necessary precautions to journey further safe. There is also a compass you can use for navigating and pinpoint locations.
Durable
This wild type of smartwatch is durable because of its special polymer. You can't find such high durable smartwatch at a low price. And to be honest, this is the cheapest durable smartwatch.
Battery Life
With 18 months of long battery life, you can use this watch for a long time. It's the battery not rechargeable once its battery is down you need to replace it.
Mid Range Smartwatches For Construction Workers
We also compile a list of some best mid-range smartwatches for construction workers. These smartwatches have enough features that help you to make your journey even more effortless.
Garmin Instinct
Suunto 7
Garmin Fenix 3
Fitbit Sense Advanced
Polar Grit X
Garmin Instinct
I am a big fan of Garmin. It always gives more reliable smartwatches to its customers. In the family of rugged and durable smartwatches, Garmin Instinct is the queen. This smartwatch also gives you some more exciting features, GPS, different fitness modes, long battery life, and more.
Custom Dial
Garmin Instinct offers you a stunning and attractive dial that is customizable. You can change your smartwatch face according to your need and requirements.
Many beautiful widgets are available in Garmin instinct. But you also have an option to download more devices to make your smartwatch dial more attractive.
Durable
Garmin Instinct has ultra-durability. For a more harsh environment, this smartwatch is best. The case of this wearable is made with a fiber-reinforced polymer that adds more strength to this smartwatch.
Instinct is built to the U.S military standard 810G to sustain different shocks, thermal heat, and water resistance up to 100 meters.
Health Tracking Features
It offers you a lot of fitness features. Some are premium features. You can monitor your heart rate, count your steps, calories, sleep, and more. With its real-time data, just at a glimpse on its dial, you can get a lot of important information which you can use to taking some rest.
You can even measure your stress that is a premium features only found in High-end smartwatches.
Super GPS
It offers you a brilliant GPS that connects more rapidly and gives you highly accurate results. It gives you multiple global satellite systems. That's why you can use this GPS worldwide without any problem.
Other Features
Other than fitness features, you will also see Altimeter, barometer, Compass. These all help you remain updated on the weather forecast. For making your dial more attractive and beautiful, you can also add some weather widgets to the dial.
Garmin Instinct is compatible with all the smartphone includes android and iOS. For connection, you need to download its app, and that's it. After installing the app, you can also see a deep analysis of your daily fitness activities.
Battery
It has excellent battery life. Even on GPS, this smartwatch gives you 40 hours on UltraTrac GPS mode, 16 hours on GPS mode with real-time heart rate, and 14 days of regular use battery life. I think, as compare to other smartwatches is battery life is good.
Suunto 7
Construction works usually wear smartwatches for the whole day, so for that, they should need some comfortable and flexible smartwatches. Suunto 7 is one of them. It's the band is more comfortable, soft, and relaxed. It operates on Wear OS, which is a fast and universal operating system.
Soft and Comfortable
First of this smartwatch is light weighted, and then it is made with a very lightweight polymer that makes your wrist more comfortable. You can wear this smartwatch for a long without any un-comfort.
More Details Maps
Unlike other smartwatches, here, you will see more detailed maps. In cities, you can see streets, shops, petrol pumps, etc. Its GPS is also more fast and accurate.
Fitness Features
Other than standard fitness features like heart rate monitor, sleep tracking, steps are counting, etc. This smartwatch gives you 70+ different indoor and outdoor sports modes to make your activities better. You can use a widget of each fitness feature on your main dial interface to see your activity's latest updates.
Long Battery
Suunto 7 has incredible battery life. It gives you 40 days of battery life on battery saver mode, 2 days on smartwatch use, and 12 hours on GPS. Construction works don't have too much time to charge their smartwatches, to elevate this stress this smartwatch is perfect.
Garmin Fenix 5x
G
armin Fenix 5X is a more solid and durable smartwatch with a stainless-steel bezel and fastens that make it more robust. You can expect a lot of exciting and premium features in this smartwatch. There are a lot more things to explore, but here I will show you few essential features.
More Elegant
Garmin Fenix 5X looks like Garmin Instinct, but this smartwatch has a little bit of a small dial that looks more elegant. The smartwatch is ultra-light because of its small dial. That's why it is comfortable and easy to wear a smartwatch.
Interchangeable Bands
Unlike another smartwatch, Garmin Fenix 5x allows you to change your wrist band. It's effortless to change bands, just choose your favorite one and replace it with the old one by removing and adding pins.
Performance Metrics
This smartwatch gives you advanced performance metrics. It gives you a more profound analysis of your fitness activities in a competent manner. Even it also shows the anaerobic and aerobic results of your fitness activities. Garmin Fenix 5X offers you a lot of premium fitness features.
You will find many sports modes here, and their deep insights will help you make your fitness activities better.
Battery life
This smartwatch gives you 12 days of long battery life and 20 days of battery life on GPS mode. If you are a construction worker and want to elevate the stress of charging your smartwatch again and again then you should buy Garmin Fenix 5X.
Fitbit Sense Advanced
If you are looking for some more advanced smartwatches, Fitbit sense advanced is the perfect option. With its intelligent system and features, you can easily manage your schedule and makes time tables. There are multiple advanced fitness features available.
Light Weight
This smartwatch is very lightweight because of its small dial. Also, its material is flexible and more comfortable as compared to other smartwatches. It has a beautiful little interface that shows real-time heart rate, sleep measures, and steps information. You can also change its dial interface and make it more attractive.
Alexa
Fitbit Sense Advanced comes with a built-in Alexa. I recommend this smartwatch to construction works because it also has a microphone that helps you to answer calls from your smartwatch directly. As well as with Alexa, it becomes easy to reply to text SMS just with your voice.
Premium Features
This smartwatch gives you some premium features. Like it has a stress management system that is more advanced, sleep optimization feature, skin temperature measurement, ECG, etc. Other than these features, there are multiple standard features available.
Battery Life
Usually, all the mid-range smartwatches give you more excellent battery life. This one also gives you 6+ days of average battery life. On GPS, you have 12 hours to use this smartwatch.
Polar Grit X
POLAR Grit X is a more stylish smartwatch that gives you sports watch feel, but rugged enough and best for outdoor purposes. The smartwatch offers you the majority of premium features and watches faces. You can customize the dial according to your need.
You will see a couple of essential widgets like distance, pace, heart rate, and time on its dial. But you can also customize all this.
Best Outdoor smartwatch
The reason I like this smartwatch is that this intelligent wearable is the best outdoor smartwatch. Because it offers more essential outdoor features, it can measure your speed, distance, uphill, altitude, ascent, have a compass, Altimeter, Polar's unique training features.
Its way of measuring is more innovative, giving you brilliant insight that anyone can easily understand. You can also see the latest weather forecast direct on your dial.
FuelWise Assistant
Something special in the Polar Grit X smartwatch is the FeulWise assistant. This helps you a lot during your training sessions and keeps you on the right track. Automatically notify you about some rest, water break, calories, and sleep notification, and more.
Long Battery Life
Polar Grit X offers you seven days of long battery life. You don't charge you're device for at least a week. On GPS, it gives you 40 hours of battery which is again excellent.
Best Smartwatches For Workers (High End)
Now it's time to discuss some premium quality smartwatches that offers you more premium and unique features. It's time to unlock some hidden treasure.
Garmin Forerunner
Suunto 9
Garmin Fenix 6X Pro
Garmin Tactix Delta
Suunto 9
Suunto 9 flagship is the queen of all Suunto smartwatches family. The company puts all its efforts into making this high-end smartwatch. Its design, durability, flexibility, features, functions, data analytics, wrist band, all other things are perfect. I am a fan of its attractive and sleek dial.
Best Sports Watch
No doubt Suunto 9 is one of the best sports watches because it offers you a lot of fitness-related features that help you make your fitness dream come true.
Along with usual health tracking features like heart rate monitor, sleep tracking, calories counter, etc., this smartwatch offers you 80 different sports modes.
Durable
The smartwatch is designed to meet the requirements of athletes, athletes, and adventurers. That's why Suunto 9 is more rugged and best for outdoor purposes.
Outdoor features
Other than fitness and health relating features, Suunto 9 offers you a lot of outdoor features. First, its GPS build on high standard and detailed information, you can see the name of streets, shops, and petrol pumps.
Then there is an intelligent barometer that helps you to stay updated on weather and thunderstorms. You can also measure distance, temperature, and altitudes.
Long Battery
Suunto 9 is based on intelligent and smart technology that reduces battery draining and gives it a long life. Normally you can use this smartwatch for 120 hours (5 days). But I saw that sometimes battery lasts for over a week. On GPS it gives you 25 hours which is enough.
Garmin Fenix 6X Pro
Suunto 9 is for athletes, but Garmin Fenix 6X pro is the natural companion of a construction worker. Its durability, strength, and outdoor functions are incredible. I usually saw Garmin Smartwatches give highly accurate results and deep analytics.
Premium Materials
Garmin Fenix 6X Pro is a high premium quality smartwatch made with a special polymer that increases its durability. It has stainless steel/DLC coated bezels that make it more rugged.
After Garmin Tactix Delta, Gramin Fenix 6x Pro is the second more rugged smartwatch of the Garmin family.
Premium Features
There are a couple of premium features available here. You will never find these features in any other smartwatch. Premium features include Pace Pro, stress monitor, Pulse OX, VO2 Max, respiration, anaerobic & aerobic fitness tracking, safety features, and much more.
You will see intense analytics of all the features with graphs, percentages, and ratios. As compared to other smartwatches, Its notification system is also awe-inspiring. It also offers you the Garmin pay feature.
Smart GPS
Here you will find a highly accurate and fast GPS that has global compatibility. You can access routes throughout this whole world. Plus it will show you a profound map that helps you find out even streets, petrol pumps, etc.
Battery Life
Garmin Fenix 6X has incredible battery life, gives you 21 days of extended battery life and 15 hours in GPS. Now you think that why this smartwatch gives you 21 days of battery life? Due to its solar charging system, you don't need to charge it even for a month.
Garmin Forerunner
As a construction worker, you have many plans and projects, and sometimes it becomes challenging to manage all those projects. And Garmin Forerunner helps you to manage all your projects because of its intelligent notification system.
Premium Features
Forerunner also offers you many premium features, but hers you will see some fewer features than Fenix 6X pro. An extra thing here is music.
If you are a music lover, then this smartwatch is the best choice. It offers you a lot of premium music apps like Spotify for enjoying music during your outdoor activities.
Light Weight
As I already told to, rugged smartwatches are often bulky. Only a few of them have lightweight. This intelligent wearable has also lightweight that gives you comfort. The first band is made of Silicone which is more flexible and soft.
Custom Features
The exciting thing here is you can add your custom activities. This is a significant advantage of this smartwatch. Garmin Forerunner also supports Garmin Coach that helps you to perform your workouts better.
Battery Life
Have 2 weeks of battery life on normal usage and 10 hours in GPS. There is no solar charging option available.
Garmin Tactix Delta
Finally, this one is the boss of all outdoor and rugged smartwatches with more premium quality and features. A few days ago, I specifically wrote an article on Tactix Delta. You can read it here.
Premium Features
It has seven more advanced features that I have never seen before in any smartwatch. These features include Stealth Mode, night vision, Kill Switch, Jumpmaster mode, Dual position format, projected waypoints. A few parts of this smartwatch are the same as Garmin Fenix 6X.
Solar battery
Garmin Tactix delta has a solar battery booster that increases the battery life more rapidly, and you even don't need to charge it for a month. Whenever sunlight drops on your dial its automatically give a boost to battery life.
Extra Fitness Features
If you are too many series about your fitness and looking for some premium and high-quality fitness smartwatch, no one smartwatch is best than Tactix Delta. It offers you the mst premium fitness features like Pulse OX, VO2 Max, Respiration, Training Effect, GYM features, Garmin Pace-Pro, and many more.
There are a lot more things to explore in this smartwatch. If you want to know more about these features read here.
Guide to Buy a Best Smartwatch For Construction Worker
If you are a construction worker, then definitely you need some rugged and more durable smartwatch. Outdoor smartwatches are very hard to find. But if you consider these few factors before buying a smartwatch, you will get a high-quality piece for your wrist.
Durable Design
As a construction worker, you need a rugged smartwatch that can sustain in a harsh environment. Usually, rugged smartwatches are more durable compare to ordinary smartwatches. Garmin and Suunto are the best companies to provide durable smartwatches.
Resistance
Your smartwatch must be water-resistant, dust, and scratchproof. Typically a smartwatch with a resistance of 50 meters is enough to bear swimming, bathing, etc.
Compass & Barometer
These features are not much important for ordinary people. But as a construction worker, you must select a smartwatch that has a Compass and Barometer. Weather forecast is significant for workers because they take the initiative, make planning to complete their projects.
Compass also helps them to judge directions and routes to make their projects more accessible.
Real-Time Heart Rate
Construction Worker doesn't have enough time to measure their fitness activities. To quickly check their fitness routine, there should be a real-time heart rate monitor. This helps them to save their time, and they will also remain updated about their health.
Battery
The final thing is the crucial battery. For construction workers, a smartwatch must have at least six days of battery life. This is mandatory because you don't have electricity to charge your smartwatch in some areas, so you need a smartwatch with long battery life.
Why Construction Workers need a smartwatch?
I know construction works are hectic people. They don't have much time to keep tracking of their fitness activities. They must complete their projects and different works before a deadline.
That's why it is difficult for them to keep tracking their fitness activities.
Other than fitness features, workers can use smartwatches to meet their timelines and complete their projects without delays.
Smartwatches help them to manage their projects, make schedules, and extra more features.
Most smartwatches come with a real-time heart rate monitor, calorie counter, and steps counter. With just one glimpse on the dial, you can capture all data and set your routine accordingly.
And this data also helps you take some rest or eat some food to carry on further work.
With GPS, you can also collect some data courtesy routes and directions. There are dozen of advantages of smartwatches. So I think a construction work must have a smartwatch on their wrist.
A Survay Report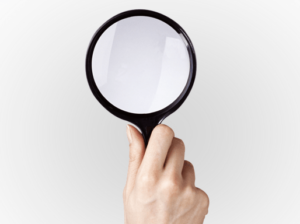 Research from Oregon State University found that around 1.45 million workers use power tools daily, which causes Hand-Arm Vibration Syndrome (HAVS). After several continuous days of exposure to hand-arm vibrations from these power tools, the ill-effect becomes apparent in workers. Therefore, the ISO exposure limit value (ELV) requires tracking HAVS.
One of the cheapest and best ways to monitor this HAVS is using a smartwatch and some machine learning algorithm.
Researchers have found that a rugged smartwatch with an accelerometer is enough to track workers' arm and hand vibrations and alert them when their vibrations go above ISO safety benchmarks.
Final Words
If you didn't read this guide and still confuse about which smartwatch is best for you, don't worry here. I will help you to choose the best smartwatch for construction workers. First of all, if you have a limited and tight budget, you can go with Amazfit T-Rex and Garmin Vivoactive 3.
But if you want more features and long battery life, then no other smartwatch is best. Other than Instinct, you have an also option to choose Fenix 3 and Suunto 7. Garmin Fenix 3 has some extra fitness features. Some people are serious about their health, Fenix 3 is the best option for them.
I have more budget and want high-end premium quality smartwatches then you can select Garmin Fenix 6X. Fenix 6X is a beast that gives you high-end performance and best for all outdoor works.
Note: If you buy any smartwatch from the affiliate link, then I will help you to make some pocket money for me and my family.
---
F&Qs (Frequently Asked Questions)
I know after going through this guide, you have a few questions in your mind. Don't worry. I am here to help you. Also, feel free to ask any query in the comment box. We appreciate your answering our readers.
What is the best budget? Friendly Smartwatch for Construction Workers?
Do you have a tight budget and confused that which smartwatch should you buy? There are a couple of precious smartwatches that are not just budget-friendly but also offer high-end functionality.
Suunto 3
Suunto 3 is one of the best budget smartwatches for construction workers. Although it budgets a friendly member of Suunto, its performance and quality are outstanding.
As you know, Suunto smartwatches are best for outdoor purposes. Similarly, Suunto 3 is also an ideal smartwatch for complex outdoor works. Due its high-quality polymer, it can easily survive in harsh environments.
Like other Suunto watches, this one also comes with many health tracking and fitness features. Besides this, you will also get preloaded GPS apps that are very useful.
Garmin Vivoactive 3 (Cheap smartwatch)
Then, it comes Vivoactive 3. Also, a cheap smartwatch that offers accuracy and efficiency. You know Garmin is well known brand which only focuses on delivering valuable and high quality products.
For outdoor and harsh environment it is a best durable smartwatch. As a construction worker you can use this smartwatch to manage your lot of important works.
Similarly, there are lot of health tracking feature that track your daily routine, calories, heartrate, sleep, and much more. So if you have less budget then this is the cheapst smartwatch in our list that you can try.
Hi! I am Saad Dastagir, an enthusiast of smartwatches and fitness trackers. This blog is created to bring my personal experience with smartwatches in front of you. Our team tests different types of smartwatches and fitness gadgets constantly and shares hands-on experiences with you.