At a mid-range price, Galaxy Watch, 4, and Fitbit Sense are both strong competitors. But which smartwatch performs better and has more premium features?
Both watches are flagship versions and offer many exciting fitness tracking and smartwatch features that you have expected. But one of them has better performance and provides more features like LTE, NFC, Music storage, and more.
Note: If you are on a budget, you can choose Fitbit Scenes, and if you are serious about your health and want something smooth, look at the Galaxy Watch 4.
Galaxy Watch 4 VS Fitbit Sense: Design
You have seen both brands maintain the previous designs. Galaxy Watch 4 comes in two variants: the classical and LTE variant.
The Galaxy Watch 4 classical edition looks like a traditional timepiece with two buttons on the side and has a stainless steel bezel. But I love its LTE variant, which looks more elegant and has a 1.36″ (450 x 450px) large dial.
But unfortunately, Galaxy Watch 4 lacks rotating bezels. The two physical buttons on the right side allow easy navigation around the menu. You can even stop or start your activity tracking with these buttons.
On the other hand, the Fitbit Sense comes with the same rectangular design as its predecessor. But this time, Fitbit added an aluminum frame around the dial that makes the watch look more premium.
Sense comes with Gorilla Glass 3 protection making the watch more durable. The AMOLED display is so vibrant that you can easily read the dial under direct sunlight.
We have seen that the screen's refresh rate is too much better than the Fitbit Versa 3/2.
Because of 42 g of weight, Fitbit Sense is very comfortable, and you can easily carry it on your wrist for a whole day. You can easily interchange the straps as well according to your outfit.
Fitbit Sense VS Galaxy Watch 4: Battery Life
Both are high-performing watches loaded with tons of features, so you can't expect an extra-long battery life as both devices have AMOLED displays that consume more battery life and give high-quality, vibrant display.
But as compared to the predecessor, both watches offer long battery life. Battery life depends on the number of features like GPS, brightness of the display, AOD etc.
The Fitbit Sense offers a maximum battery life of 6 days, but this time may reduce if you use Always-on-Display and GPS.
On the other hand, Galaxy Watch can last for 2 days on a single charge, even with intensive use. So roughly, we can say that Galaxy Watch 4 may track your activities for 2.5 days.
Galaxy Watch 4 VS Fitbit Sense: Price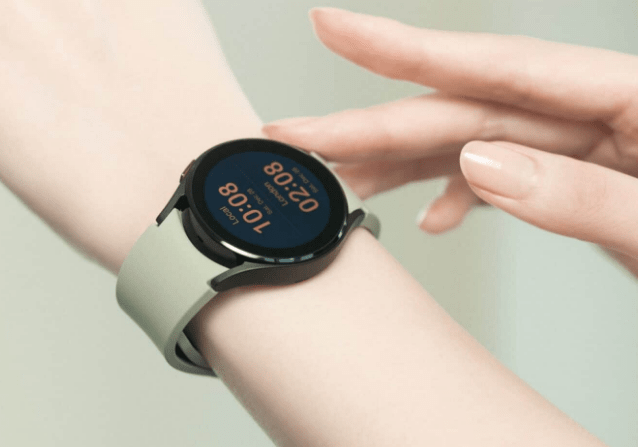 No doubt, premium smartwatches cost more, and in return, you will get tons of exciting features. The premium design and advanced sensors make these smartwatches worthy of buying.
Fitbit Sense is available for $249, making it the most expensive Fitbit watch. Similarly, the Galaxy Watch 4 is available for $279 for its Bluetooth variant to $329 for its LTE variant.
The Classical Version of Galaxy Watch 4 is the most expensive, costing $429 for its LTE version and $349 for its Bluetooth version. I think Galaxy has increased its price too much, but there may be a reason behind their sky-touching prices.
Prices pulled from the Amazon Product Advertising API on:
Product prices and availability are accurate as of the date/time indicated and are subject to change. Any price and availability information displayed on [relevant Amazon Site(s), as applicable] at the time of purchase will apply to the purchase of this product.
Prices pulled from the Amazon Product Advertising API on:
Product prices and availability are accurate as of the date/time indicated and are subject to change. Any price and availability information displayed on [relevant Amazon Site(s), as applicable] at the time of purchase will apply to the purchase of this product.
Galaxy Watch 4 VS Fitbit Sense: Fitness Tracking & Health Features
Both Fitbit Sense and Galaxy Watch 4 are full of health & fitness tracking features. You can quickly achieve your fitness goals by using both of these watches. But still, there are few differences between them.
Fitbit Sense
Fitbit Sense comes with a Skin temperature sensor, ECG app, Advance sleep tracking, Stress Management, Calorie tracking, and real-time heart rate alters.
The most premium health feature in Fitbit Sense is Active Zone Minutes, which counts your time spent in any cardio activity. The more active Minutes you earn, the better will be your performance.
Fitbit Sense also offers built-in GPS to track your sports activities distance, pace, and speed. There are over 20 Goal-Based exercises that allow you to track your sports in real-time.
Not just that, you can also access hundreds of other features by unlocking Fitbit Premium.
Galaxy Watch 4
Galaxy has also made a lot of improvements and added many advanced features that make this watch worthy.
The unique feature in this watch is BIA (Bioelectrical Impedance Analysis). It sends weak electric signals through the body and calculates the amount of Oxygen and water in the body.
Galaxy also added a new BioActive sensor that tracks your body composition in real-time and manages your health goals.
Apart from this, there are SpO2 sensors, sleep tracking, real-time heart rate tracking, calories monitor, stress management, and more. The rest of the health tracking features are identical to the predecessor; buy Galaxy Watch 4 track more accurately than any other watch.
There are tons of sports modes in Galaxy Watch that allow you to effectively track your indoor and outdoor activities.
Compared to the predecessors, this time, GPS tracking is pretty quick and smooth, and you will get accurate results even if you are in a deserted area.
Galaxy Watch 4 VS Fitbit Sense: Other Features
Smartwatches are not only packed with fitness or health-tracking features, but there are also few other features.
And most of the features are the same as smartphones, like you can answer the calls from your Galaxy Watch 4 using the LTE feature and built-in mic. You can also reply to text SMS using the voice-to-text feature.
On the other hand, the Fitbit Sense doesn't offer LTE features, which means you have to connect your smartwatch with your phone to receive calls and texts. You can reply to calls using the built-in microphone.
Similarly, you can set calendars, timers, reminders, alarms, stopwatches, and more on both devices.
Both devices offer NFC features that allow you to make a contactless payment. There is a built-in voice assistant in both watches, which is pretty useful. You can change and fully customize the watch faces, as both smartwatches offer plenty of exciting watch faces.
Final Words
There is not much difference between Galaxy Watch 4 and the Fitbit Sense. If you are looking for a health-tracking watch, then the Fitbit Sense is the best option. For athletes and outdoor sports, Galaxy Watch 4 Classic edition is perfect.
Except for two to three features, most of the features are the same on both devices, so you can choose any of them according to your requirements and budget.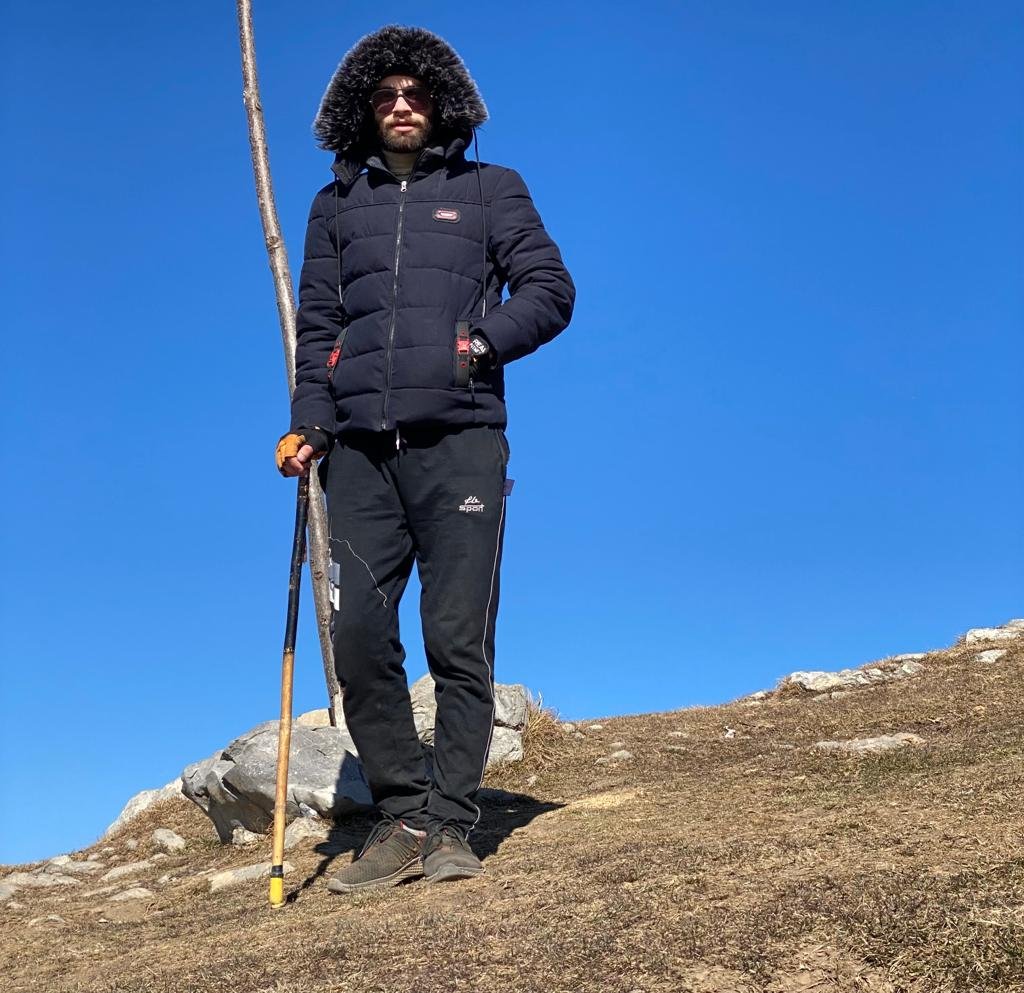 Hi, I'm Saad Dastagir and I'm the owner of gorilla-fitnesswatches.com. I'm a tech and fitness enthusiast who loves writing about smartwatches and fitness trackers. When I'm not testing out new gadgets, you can find me out on a hike or exploring new adventures. My passion for technology, fitness, and the great outdoors has led me to create a platform where I can share my experiences, insights, and reviews on the latest gear. Whether it's a new fitness tracker for your next hike or a smartwatch for your daily routine, I aim to provide valuable information to help people make informed decisions about their tech purchases. Join me on my journey as I explore the intersection of technology and adventure!