Fitbit has recently added a charge of 5 to their fitness tracker line. This time Charge 5 comes with advanced updates that make it the most competitive fitness tracker. 
Before picking the Fitbit Charge 5, you might think about the Inspire 2 because both trackers share some of the standard features. The same brand makes both devices, so it may not be easy to choose the right one. 
Today's guide will discuss some of the significant differences between Fitbit charge 5 and Inspire 2. 
Fitbit Charge 5 Vs. Inspire 2: Display & Design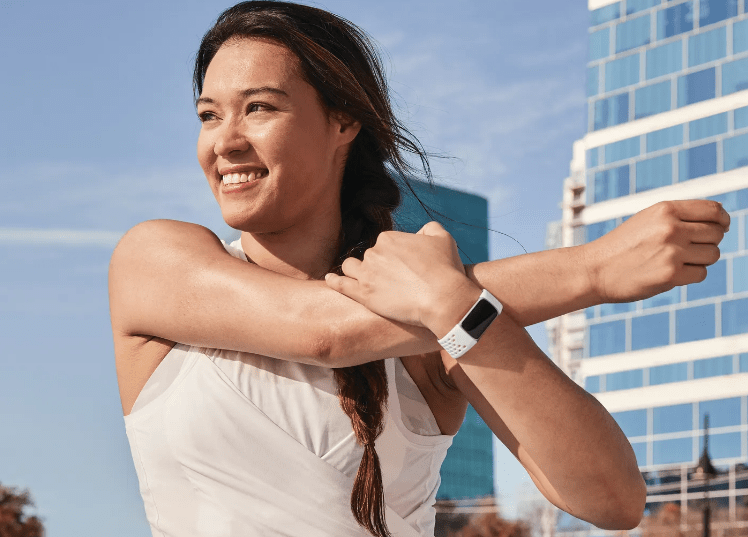 Fitbit made trackers that have the same shape and design. You have seen most of the Fitbit trackers in change sires, and all have the same structure. But Inspire 2 is pretty different from the charge series; it's much sleeker and has a minimalist design. 
Fitbit Charge 5
The new flagship comes with a completely new design that looks more eye-catching and attractive. Charge 5 tries to follow "Biologic industrial Design Language' as the Versa 3 and Sense. 
The bezels of the tracker are more similar to Fitbit Sense, and it's packed in an aluminum frame that makes it more worthy. As compared to its predecessor, Charge 5 looks more sleek and minimalist that feels more comfortable. 
The second big update in Charge 5 is the color display. Fitbit also installed an always-on feature on it that helps you to check the stats with one glance. The 1.04 inch AMOLED (260 x 170) display looks much brighter and vibrant so that you can see the dial under direct sunlight.
You will also get a side button that allows you to navigate through menus. Just like previous models, there are interchangeable straps so you can change the color according to your outfit. 
Fitbit Inspire 2
Inspire 2 is built with premium quality material that makes it sleeker. It is the lightest fitness tracker in the Fitbit tracker line. 
The Inspire 2 offers an OLED touchscreen display which may be its downside because it's not a color display. Then you will get a side button that is present in all the Fitbit trackers. There is no bezel in this tracker that makes it very attractive, but it's not very durable. 
It comes with a 0.74 inches display suitable for all sizes of wrist, especially this tracker is a perfect choice for women. You can easily interchange the straps, and there are dozens of Empire 2 straps available on the official store. 
Fitbit Charge 5 VS Fitbit Inspire 2: Battery Life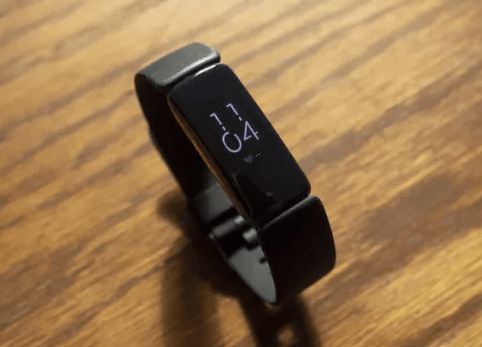 Battery life is most important in any fitness tracker. And all the Fitbit trackers give you above 5 days of battery life. But indeed, battery life varies with use and other factors. The Fitbit Charge 5 has a powerful battery life that gives you 7 days of long-lasting battery life. 
And it's more than its predecessor, and even Versa 3 can last for 2-3 days. So we can say that this time Fitbit puts a lot of its efforts into improving battery life. On GPS, you will get 5 hours of continuous tracking, which is again best. 
On the other hand, the Fitbit Inspire 2 offers ten days of battery life without charging. As you know, there is no color display and AOD in Inspire 2; that's why you can expect such long battery life. No doubt, the Fitbit Inspire 2 beats the Fitbit Charge 5 in the battery department. 
Fitbit Charge 5 VS Inspire 2: Price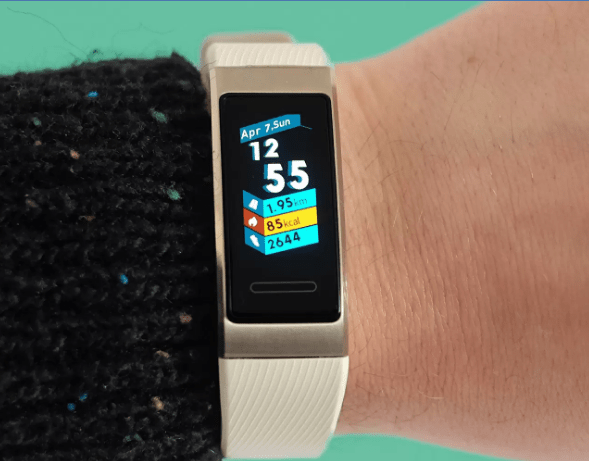 Fitbit trackers are the most premium and competitive devices; that's why their prices are pretty high. Mi band trackers, Amazfit bands, are not much pricey as compared to Fitbit trackers. The reason behind their prices is accuracy and premium quality. 
In the case of the Fitbit Charge 5, there is a massive spike in price compared to predecessors. This time it cost around $180, and it nearly equals to Fitbit Versa 2. 
You can expect high-quality features in this watch, including GPS, that make this watch worthy. On the other hand, the Fitbit Inspire 2 costs $99, which is fair for an OLED display.
Fitbit Inspire 2
Active Zone Minutes

50 meter water resistance

24/7 Heart rate tracking

20+ Sports modes
Prices pulled from the Amazon Product Advertising API on:
Product prices and availability are accurate as of the date/time indicated and are subject to change. Any price and availability information displayed on [relevant Amazon Site(s), as applicable] at the time of purchase will apply to the purchase of this product.
Fitbit Charge 5 VS Inspire 2: Health & Fitness Features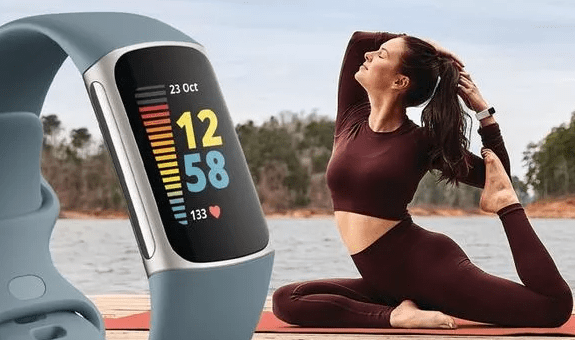 The only thing in a fitness tracker that makes them more worthy is fitness tracking capabilities. And luckily, Fitbit constantly focuses on improving fitness features in its devices. 
Fitbit Charge 5
The new Fitbit Charge 5 is equipped with many new health-tracking features that help you stay focused on your fitness goals. 
This time you will get more premium features like ECG app, EDA scan app for stress management, GPS tracking for pace, distance, and speed tracking.
So you can deeply track your every single activity and sport too. It also introduces "Daily Readiness," which takes data from all of your actions, sleep, heart rate variability and tells you about your current health status. 
There is also a SpO2 sensor that tracks the oxygen level in your blood and tracks your breath rate. Compared to the Fitbit Charge 4, Charge 5 monitors every activity more deeply and shows accurate data. 
Apart from all these features, it comes with Active Zone Minutes, Advance sleep tracking, 20+ exercise modes, and more.
Fitbit Inspire 2
In Fitbit Inspire 2, you will get all the valuable features that you demand. But in the health tracking department, Inspire 2 can't compete with the Fitbit Charge 5. Many things are missing, like it has no GPS, ECG app, EDA app, etc.
But the Fitbit Inspire 2 sleep tracking tools are excellent, and they will deeply track your sleep. Similarly, it offers Active zone minutes, Calories counter, Steps counter, Menstrual health tracking, 20 Goal base exercises, and more. 
Inspire 2 also offers a Stress management scorer in its app and helps you reduce stress by providing guided breathing sessions. 
Fitbit Charge 5 VS Fitbit Inspire 2: Other Features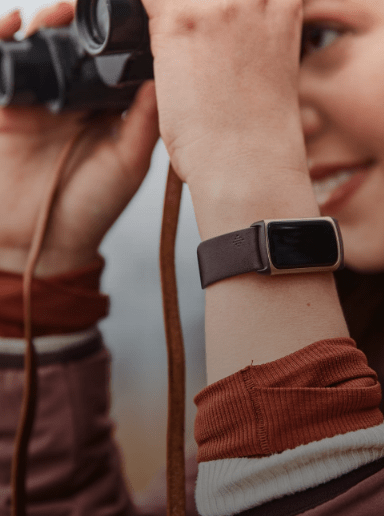 Apart from health tracking features, both fitness trackers are equipped with a lot of other features. 
The intelligent notification system in both devices allows you to receive updates of every single notification. You can set calendars, reminders, set timers, use a stopwatch, and more. But unfortunately, you can't receive calls and reply to texts on both devices.
There are dozens of watch faces so that you can change or customize the dial according to your outfit—especially the Fitbit Charge 5 unique colorful widget and customizable watch faces. You can also download more dial faces from its app. 
Final Words
The Fitbit Inspire 2 and Charge 5 are both outstanding fitness trackers offering a variety of advanced features. But if you are serious about your fitness goals, Charge 5 is made for you. There are some more advanced features in Charge 5, including GPS, that make it worthy.
Now it's up to you which one you want to buy and which suits your budget better.
About Author