Have you been wondering about using a smartwatch that can enable you to make calls, send and receive messages and use data without using a sim card? Even If your mobile is not there with you!
If so, the apple watch series 7 is the Watch you are looking for, which enables you to make calls using its cellular or LTE feature without using a SIM card.
The Apple Watch Series 7 is Apple's latest smartwatch, which comes in two variants
Standard GPS(wifi only) variant

GPS + Cellular variant
The main difference between both is that the standard GPS variant can make calls, send and receive messages, and run data only if the iPhone is connected. The phone-free calling feature is available only on the Apple watches that support LTE functionality.
In this article we will discuss whether you need a sim card Apple Watch Series 7, or you can make calls without a sim? So let's get started!
Related Posts:
Is a SIM card necessary for the Apple Watch Series 7?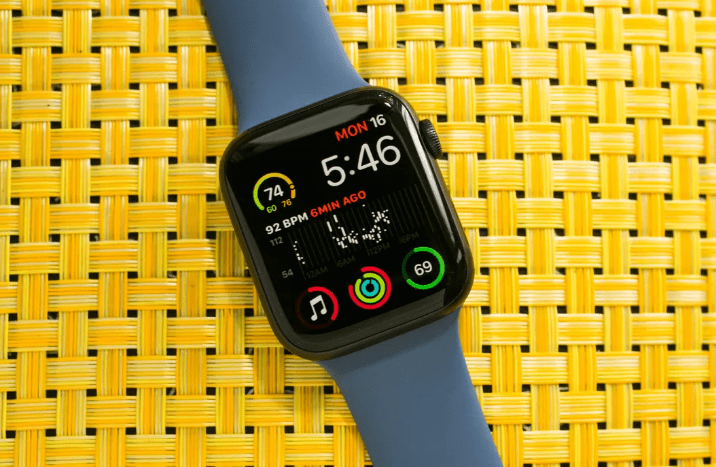 No! Because Your apple watch series 7 with ( GPS + cellular) feature includes LTE connectivity that uses an eSIM (embedded sim) or virtual SIM card to connect to the cellular network
The eSIM is a digital SIM that is pre-installed in the Watch and does not require a regular SIM card.
But, How would you know that your apple watch supports the LTE feature?
At first glance, you wouldn't be able to tell the difference between the Apple Watch Cellular and the Apple Watch GPS.
The Cellular variant has a red ring around the Digital Crown. Otherwise, they're similar, and you cannot tell the difference by looking at them from outside. What matters most is what's on the inside of both variants. However, you can check the Watch's settings to see if it has a cellular or LTE option.
Upsides Of Using the Cellular Variant Of Watch Series 7
Suppose your Apple Watch has a cellular feature, then it will be quite helpful for you. With a cellular Apple watch, you don't need to dig into a pocket for a smartphone once you get a notification. Similarly, you can make voice calls from your wrist even if your iPhone is not near to you.
Even if you don't have wifi access, you can pre-download songs, podcasts, and other content to play on the Watch while you're not connected to your iPhone.
With LTE access on your Apple Watch, you can do anything you can on your iPhone when you're not connected to the internet. This includes;
making and receiving calls

using Siri

navigating using the Maps app

utilizing third-party apps, and pretty much everything else
As a result, you won't have to break your Apple Watch to put a SIM card in. Rather, discover how to activate eSIM on Apple Watch Series 7 by following the steps below.
Guidelines to Activate Cellular Feature on your Apple Watch 7
Make sure you have an Apple Watch with LTE connectivity.

Check to see if Apple Watch LTE is supported in your country.

You won't use the cellular functionality on your Watch unless your carrier supports eSIM. Visit your carrier's website or contact customer care to see if they support eSIM.

Make sure you have an eligible cellular service plan if your carrier provides LTE connectivity for Apple Watch Series 7.

Last but not least, your iPhone and Apple Watch must be upgraded to the latest software.

Make sure you have your username/ID and your password/code ready.
Note: Please keep in mind that your Apple Watch and iPhone will share the same service provider and cellular service plan, so you'll have the same phone number on both devices.
If you don't want to set up cellular service when you first set up your Apple Watch, you can always sign up later in the Apple Watch app on your iPhone by tapping Cellular under My Watch.
How to Activate eSIM on Apple Watch Series 7 Yourself
The quickest approach to activate the cellular feature on your Apple watch once you've met the requirements is contacting your service provider for assistance.
Yet, if you want to activate Cellular on your Apple Watch Series 7, you can try the procedures below. But before doing that following conditions must be fulfilled:
iPhone 6 and newer devices are among those compatible with cellular functionality. iOS must be installed on your iPhone (Version 11.2.5 or later).

Go to Settings > General > Software Update

on your iPhone to verify or download the most recent software version.

You'll also require the most recent carrier settings. To update your carrier settings,

go to Settings > General > About on your iPhone and follow the prompts.

WatchOS version 4.2.2 or later is required on your Apple Watch Series 7 (GPS + Cellular)
Steps :
On your iPhone, open the Apple Watch App.

On the "My Watch" tab, look for the "Cellular" tab.

To activate LTE on your carrier plan, tap cellular and follow the prompts.

Tap "Start" after entering all of the essential information and wait a few minutes for the Watch to attempt to activate.

If there are no issues when attempting to activate cellular service, the Apple Watch will display a connected status in green.
If you run into any difficulties, you can contact your service provider for assistance. You can make calls and send text messages from your Apple Watch Series 7 without having to use your iPhone once the cellular feature is turned on.
How do I know if my service plan qualifies me to join the watch plan?
On the iPhone which is connected with your Apple Watch, you'll need to have an appropriate post-paid service plan.
Dial *163# from the iPhone you want to use with your Apple Watch to see if your service plan is compatible. You will receive an SMS with information on your eligibility.
How to subscribe and activate the service?
Set up mobile data on your Apple Watch with Cellular by using the following steps :
Step1:
From iPhone:
Open the 'Watch' app to pair your Apple Watch

Tap 'My Watch' from the bottom left of the 'Watch' app

Tap' Mobile Data'

Tap 'Set Up Mobile Data'

Tap 'Select My Plan'
Step 2:
Type in a password of your mobile number

Tap 'Login'
Step 3:
Select 'One Number [email protected]$18/month

Read and accept the 'Terms and conditions

Tap 'Submit'
Step 4:
Wait for the 'Activation done' message

Tap 'OK' when finishing.'
Step 5:
Return to the 'Watch' app

If you see the 1010/csl icon next appears under DATA PLAN, then your Apple Watch is successfully connected.
Conclusion :
So we have concluded that The latest Apple watch does not have a SIM card slot. Instead, Apple Watches with LTE connect to a cellular network via an eSIM or virtual SIM.
The LTE technology is available on Apple Watch Series 3 and subsequent devices. The presence of a red circle on the crown of your Apple Watch shows that it has an LTE feature. If you have an older Apple Watch model, such as the Series 1 or 2, it is not compatible with LTE and will not connect to cellular networks.
Most importantly, LTE connectivity for your smartwatch must be enabled. If you don't enable Cellular, the Watch won't connect to LTE networks, and you won't be able to use its eSIM.
NOTE: If you buy a pay-as-you-go SIM card for trips abroad, leave your Apple Watch at home because using it while you are abroad will result in international taxes (because the Apple Watch has no SIM card).
Video Guide: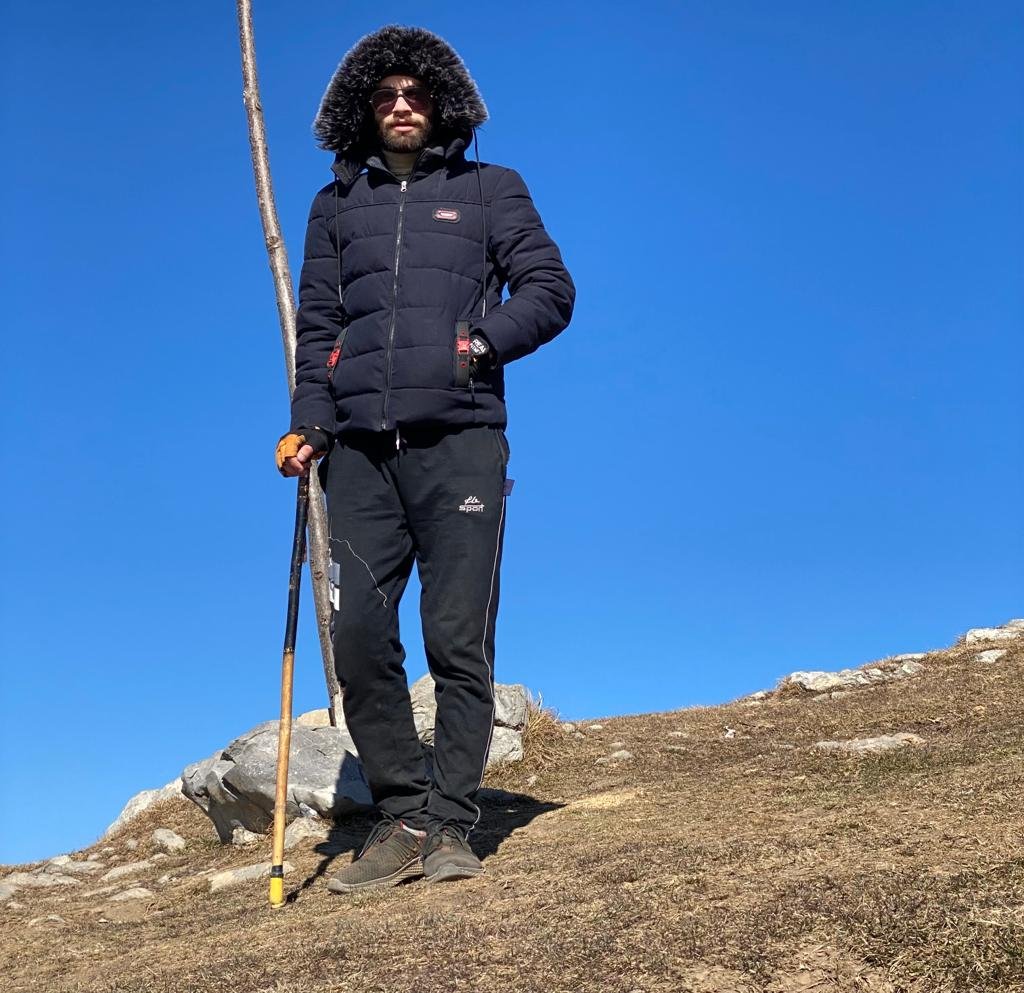 Hey! I'm Saad. My passion for tech wearables is true, and it started when my brother gave me a gift of a smartwatch.
I started Gorilla-FitnessWatches to give the latest and most reliable information to anyone who needed it. If you have any questions regarding smartwatches, fitness trackers, or smart rings, feel free to contact me.