Luminox and Seiko are the most well-known watch brands that produce high-quality timepieces. Both Luminox and Seiko are tough competitors, but when it comes to choosing between the two, there are several factors to take into account.
In this article, we will be looking at a few of these factors: design, quality, price, and warranty. By analyzing a few of these elements in greater detail, we should determine which watch brand is better.
But first, let's look back at the history of these two companies.
Luminox VS Seiko: Brand's History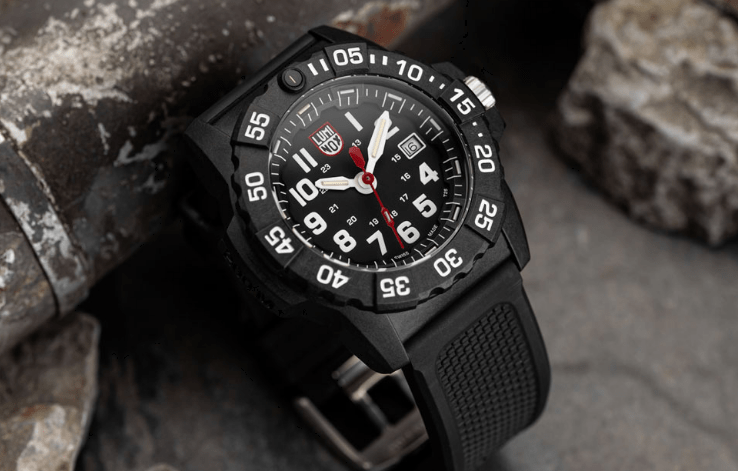 Luminox History:
Since its inception in 1989, Luminox has become a well-known Swiss watch brand. Barry Cohen is the founder of this watch brand, who then formed a partnership with his friend, Timbo. This company's headquarters are located in San Rafael, California.
Luminox is a combination of the Latin words meaning light and dark. In this brand, you'll find a light technology that sets it apart from the competitors.
Nick North, the officer in charge of procurement for the US Navy SEALs, spotted Cohen and Timbo at a trade fair after they launched the company. This meeting resulted in the 1994 release of the Luminox 2001 "Original Navy Seal watch."
It was a big success, and as a result, the brand received calls from numerous elite units worldwide. The Singapore Air Force, New York City Police, and Israel Special Military Forces are among these elite forces.
In 2006, the brand was purchased in part by the Swiss watchmaker Mondaine, which has enabled the company to expand its presence to over 30 countries.
Seiko History:
Seiko has built a global reputation as one of the most renowned and respected watch companies throughout its lengthy existence. It is the earliest Japanese watchmaker, established in 1881, and has been in business for more than 130 years.
It all started with a small shop that Kintaro Hattori, the company's founder, owned. The store specialized in selling and repairing watches and clocks.
In 1969, Seiko introduced the groundbreaking quartz movement watch. Their Aston watch line, as the first wristwatch of its sort, completely transformed the industry's structure. The quartz movement gave the Astron watch perfect and high-precision timekeeping.
To further enhance the company's position, it launched a solar-powered watch collection in 1977. These watches are recognized as some of the best solar watches on the market because of this new technology
Overall, Seiko is one of the most reputable watch brands because of its inventions and developments.
Luminox VS Seiko: Design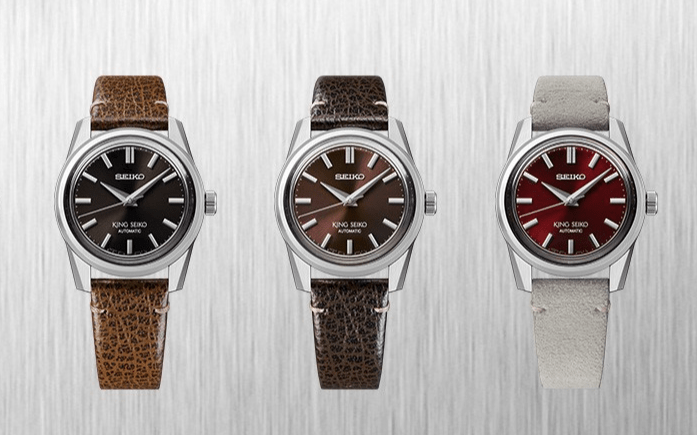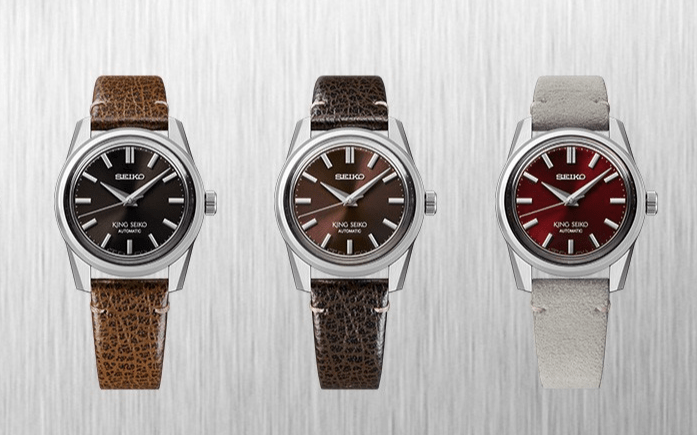 Next, we'll look at the designs of these two brands. Quality and craftsmanship are hallmarks of both Luminox and Seiko. Both manufacturers provide a vast range of watch collections.
Luminox:
Luminox is the best night vision gear for dedicated athletes and peak performers. Their watches look more like a high-end G-shock watches because of their tactical nature. Additionally, their tritium lume and military-inspired design make them a popular choice among watch enthusiasts.
In addition to its uniqueness and popularity, this brand features a light technology that sets it apart from the rest and makes it popular. On the other hand, their timepieces are incredibly comfortable to wear for an extended period.
In other words, if you're searching for a tactical watch that prioritizes illumination, Luminox is the best option out there.
Seiko:
Seiko is one of the most well-known and respected brands in the watch industry. When it comes to the design, Seiko is usually more conservative. However, this isn't always true. Seiko timepieces come in a wide variety of designs, each with its unique style.
Without question, Seiko is a market leader in the luxury watch sector. A wide variety of wristwatches ranging from mechanical and solar-powered to chronograph and GPS-enabled have been manufactured. They also make minimalist watches that are lightweight and comfortable to wear.
So, if you're looking for a stylish and comfy timepiece, Seiko is your best bet.
Luminox VS Seiko: Quality & Efficiency
When comparing Luminox VS Seiko watch brands, an essential element is a quality. Watches from both manufacturers are renowned for their high quality and durability. As a result of this, their watches are incredibly long-lasting and sturdy.
Luminox:
One of the most distinctive features of Luminox timepieces is their self-illuminating technology, which is guaranteed to last at least ten years. No other watchmaker has combined the rugged tactical design of Luminox watches with Swiss watchmaking's precision and quality control.
For those looking for a watch that can stand up to everything, the Luminox brand should be your first choice. No matter where you go, this brand can handle it with ease, and it can perform admirably in the most challenging conditions regardless of whether they are on land, sea, and air.
In addition, the watch's luminosity is a significant selling point. It's one of the best aspects of this brand's timepieces, making them valuable.
In terms of accuracy, the Luminox Quartz movement has variations between –0.5 and +0.7 seconds per day, and the Mechanical movement has average precision tolerances between -10/+40 seconds a day.
In addition, their watches are water-resistant, so that you may use them for hand cleaning, showering, and swimming. They also have timepieces with water resistance levels as high as 300 meters, making them perfect for scuba diving.
Seiko:
Seiko watches are renowned for their exceptional quality. Typically, the company uses PVD plating on their timepieces to give them a beautiful scratch-resistant appearance.
Titanium is used to make several Seiko watches which are light and highly durable. Undoubtedly, such high-quality materials contribute to Seiko's reputation for excellence.
Apart from this, Seiko watches are equipped with a highly accurate Quartz mechanism, making them highly reliable. That's why Seiko quartz watches are regarded as among the best on the market.
Furthermore, most Seiko watches are water-resistant to 100 meters, allowing you to wear them when swimming or bathing.
Moreover, the brand is well-known for its line of professional-grade dive watches. Because of their reputation in the diving industry, they would be an excellent addition to any watch collection or prospective diver's watch collection.
Luminox VS Seiko: Best Selling Models
There are several best-sellers from both manufacturers that have made them well-known worldwide. However, these are the most popular ones.
1- Luminox Men's Leatherback Sea Turtle
If you're looking for a stylish and functional watch, go no further than the Luminox Leatherback Turtle Giant Black.
Luminox Men's Leatherback Sea Turtle is a famous watch because of its high-quality construction. It is composed of a matte carbon compound case. This case is temperature resistant, ensuring that your watch does not become excessively cold or hot.
Additionally, the watch's dial is protected by a mineral crystal, making it scratch-proof. Further, the silicone or rubber strap makes it easy to wear for extended periods.
One of the main advantages of this watch is that it has night vision light tubes on the hands and markers. Thus, it provides excellent vision in low-light situations.
In addition, it is water-resistant up to 100 meters, so you can use it for handwashing, showering, and swimming. Additionally, it has a Swiss Quartz Movement that ensures precise timekeeping and requires low maintenance.
2- SEIKO Men's SNDC31 Classic Stainless Steel Chronograph Watch
Seiko Men's SNDC31 is one of the best-selling models by Seiko. It's a stunning combination of style and performance.
When it comes to aesthetics, this watch is ideal for those who prefer to wear an elegant and sophisticated timepiece. The watch has a stainless steel dial with a diameter of 40mm. In addition, a Hardlex crystal protects the display, making this timepiece extremely durable.
Further, the watch has Arabic numeral indices, a date window at 3 o'clock, and three chronograph subdials. Additionally, the leather band on this watch makes it quite pleasant to wear for extended periods.
The Japanese Quartz Movement of this watch is precise and requires very little maintenance. Additionally, the watch has a water-resistant rating of 100 meters, making it excellent for swimming and bathing. It is not, however, advised for scuba diving.
Luminox VS Seiko: Pricing
Luminox
On average, a Luminox watch costs less than a Seiko timepiece in terms of pricing. Their watches come in various pricing ranges, from affordable to premium.
Some Luminox watches cost as little as $200 but are of poorer quality than more expensive models. Their high-end watches, on the other hand, start at $600. However, if you want a long-lasting Luminox watch, be prepared to spend at least $300.
Seiko
Seiko offers a wide range of watch styles and price points. The brand produces both high-end and low-cost timepieces to ensure that every collector may find the appropriate Seiko model.
There's no denying that Seiko's timepieces are a terrific value. The quality of the movements and materials used to create these timepieces is crucial to the company. Thus, it does not mean that their reasonable watches are not of good value.
The price of a simple quartz watch typically falls under $50. A high-end Astron or Grand Seiko watch generally costs $600-$800, whereas their modern solar or kinetic wristwatches are only a few hundred dollars.
Luminox VS Seiko: Warranty
Luminox
From the date of purchase, Luminox watches come with a two-year warranty against defects in materials or workmanship. According to the company's policy, they will cover "any malfunction in materials and workmanship throughout the warranty period of your watch," which will be fixed after showing the warranty certificate.
However, the warranty does not cover any damage caused by incorrect usage. It also applies to the battery, crystal, and case/bracelet wear.
Seiko
Seiko has a three-year warranty period that allows customers to receive free repair and adjustment services. Furthermore, the first year's warranty covers the entire world; however, the second and third years' warranties are only good for service in the United States.
According to the manufacturers, this warranty period includes service for any issues with the watch's movement, casing, or metallic band. Other than that, it offers no assurances.
Remember: This warranty only applies if the watch is purchased from an authorized retailer.
Luminox VS Seiko: Which Brand is better?
Despite their differences, each brand has a few advantages over the other. Let's look at these options more closely to see which one is better.
Luminox
Military-grade durability
Self-powered illumination system
Extremely rugged design
Huge offerings for Navy, Air force, Police, and Army officers
Great accuracy
Affordable prices
It offers a good warranty period of two years
Seiko
Elegant and comfortable timepieces
Best Quartz Movement
Have a great collection of diving watches
Excellent solar-powered technology
Water-resistant
Available in a wide range of prices
Good quality for money
A significant Warranty period of three years
Final Thoughts
We hope this Luminox VS Seiko comparison has helped you make a more informed decision. It isn't easy to choose between these two brands because they specialize in creating high-end timepieces.
These two watch brands have many distinguishing characteristics, but Luminox is praised for its novel luminosity technology while Seiko is renowned for its superior quality and durability.
So, if you're seeking a timepiece with remarkable endurance, go no further than Luminox. Besides that, Seiko has a lot of options if you want a watch that is both traditional and durable.
In the end, the choice is entirely yours!
Frequently Asked Questions (FAQs)
How long do Luminox watches last?
This brand watch will last 3 to 4 years as a general estimate. However, it will be a general rule, and this figure will vary depending on how you intend to wear the watch.
Is Seiko a Luxury watch brand?
Seiko is not a luxury watch brand because it outsources some manufacturers and sells inexpensive timepieces. However, Grand Seiko, a subsidiary of Seiko, does produce luxury timepieces.
About Author