Timepieces from Canadian watch brands are known for their amazing handwork, high quality, and stylish designs. Their watches are durable because of their top-of-the-line craftsmanship.
Besides their quality, they always strive to introduce new and stylish watches with innovative designs. There are numerous watch brands in the market, so finding the Best Canadian Watch brands is difficult.
Considering all these factors, I've shared the 11 best Canadian watch brands with their hall of fame. So without any further ado, let's get started.
Best Canadian Watch Brands
1- Marathon Watch Company
Marathon Watch company is the best in the watches game and produces some of the top-notch and the World's most famous watches.
Since 1939, they have been producing watches with precision and purpose. According to my experience, their watches are best in the long run.
Marathon started making watches for the Allied forces in 1941, and they are the top authentic military heritage brand in Canada.
Talking about their specialty so their watches are durable, long-lasting, and highly comfortable to wear. Because of the Military standards, their watches can withstand hard environments.
The most amazing thing that I like about this brand is its warranty. Marathon watches come with a two-year warranty, so customers blindly trust them.
2- Novo Watch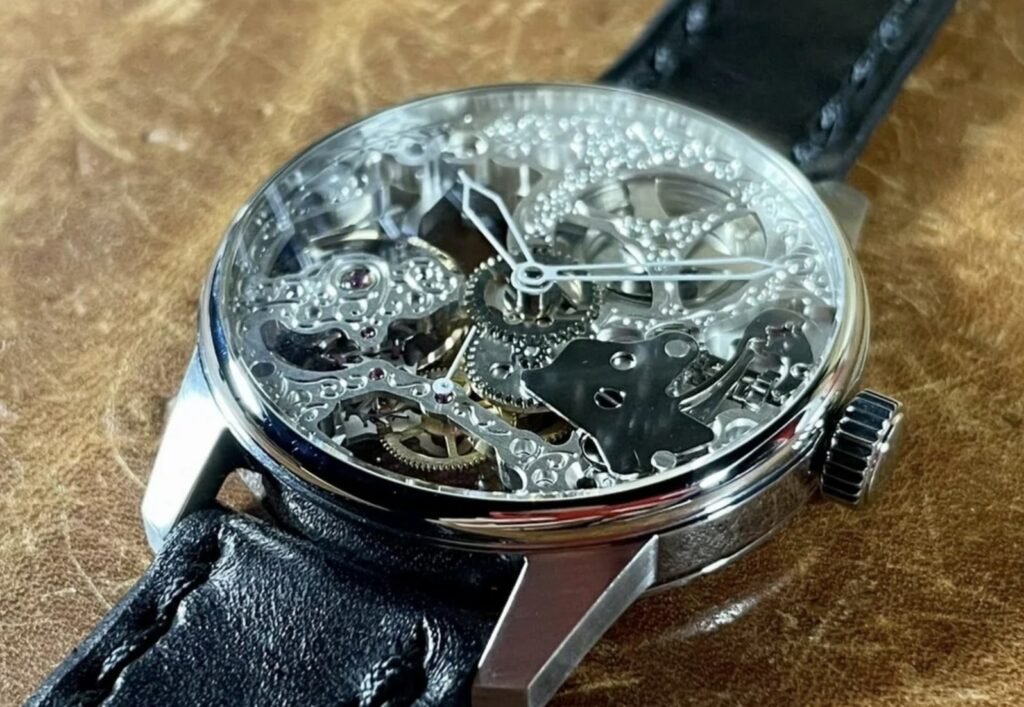 Novo brand is also at the top in Canada. Rather than creating watches, Novo aims to bring meaningful memories to life through unique timepieces.
Their watches are 100% guaranteed, and each timepiece is crafted to last for lifetimes and tell your story for generations. After testing their watch, I felt it was a legacy built for the wrist.
Novo is also an award-winning brand in creativity. Whether small-batch and handcrafted products or storytelling and old-fashioned techniques, NOVO serves you well.
Talking about their specialty so they only use Swiss movements in their watches. Their timepieces reflect the historical and cultural context of the construction.
This watch brand is also about customization, one of its most distinguishing features. Doing so makes you part of a collaborative effort with your timepiece.
3- 2nd Shot
The 2nd shot company was founded on a passion for woodworking and skateboarding. They became famous when they started making cool timepieces from recycled skateboards.
John Gibson, the owner of this brand, is also a professional skateboarder who comes with this innovative idea and creates timepieces from skateboards.
A variety of customization options are also available with this watch company. In other words, you can create your unique style based on your preferences.
2nd Shot produces high-quality watches that are eco-friendly, uniquely designed, and affordable.
Besides producing quality watches, this watch brand is also famous for its social responsibility, as they donate a portion of its profit to organizations that support environmental causes.
The only thing that I felt after testing their watch is the bulk. Their watch is a bit bulky as I have a small wrist. But the functionality is top-notch.
4- Archer Watches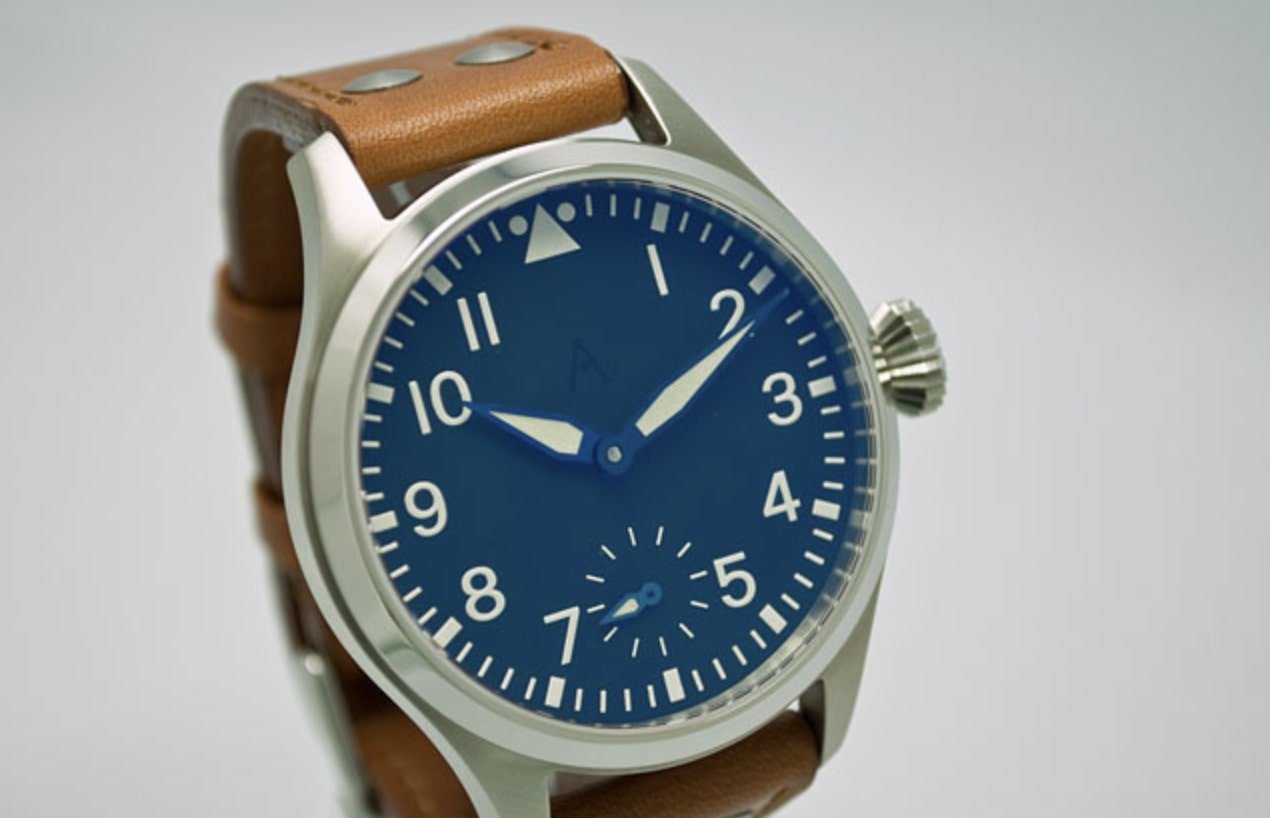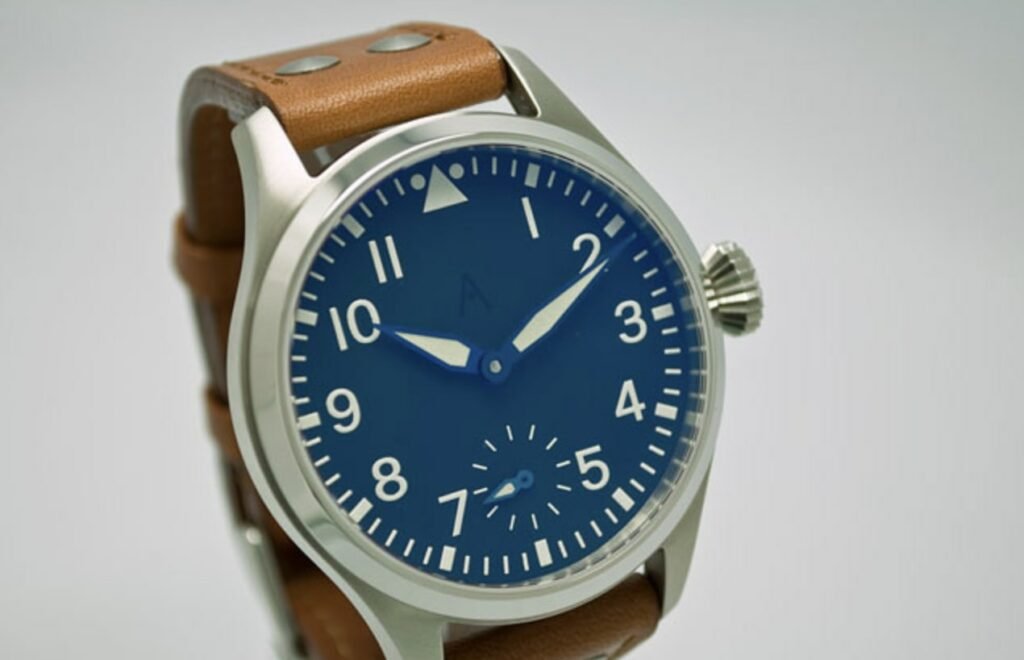 Arches watches are the finest handmade timepiece in Canada. A group of watch enthusiasts created it, and their main purpose was to create sophisticated watches that were also affordable.
Their unique designs are their specialty. Also, their timepieces are made from high-quality materials.
What I like most about this watch brand is its scratch-resistant sapphire crystals, swiss movements, and stainless steel case, making their watches long-lasting and reliable.
Besides their amazing features, they offer watches at highly affordable prices. So the one who has a tight budget can also afford their watches.
The only thing I think is bad about their brand is their delivery time. As these are handmade watches, so they take at least 8 weeks to ship.
5- Berg + Betts
Berg+Betts brand was founded in 2015 to create stylish, reliable, durable, and affordable watches. They create the most sustainable and eco-friendly watches that are highly affordable.
Their specialty is using sustainable materials like recycled leather, organic cotton, and reclaimed wood in their watches. They believe in reducing the pollution from the environment.
On testing, I found their design highly unique and minimalist, inspired by nature. Also, it was versatile and went with every dress and situation.
Their watches are highly affordable and totally worth the price. So, if you have a tight budget, I recommend you buy the watch from them.
6- Whytes Watches
Whytes Watches is also the best Canadian watch brand that offers high-quality and durable watches. It was founded by two close friends in Vancouver in 2016.
They were fond of adventures, so they created watches that could withstand harsh environments and help in adventurous sites.
Talking about their specialty so their watches are highly durable and perfect for outdoor enthusiasts. They use sapphire crystal and stainless steel to ensure durability.
The most amazing thing about this watch brand is its timeless design. It offers a classic, timeless design that is multi-functional: both functional and stylish.
On testing, I found their watch highly affordable and completely worth the price. So, I would also recommend you to test their watch.
7- Ferro & Company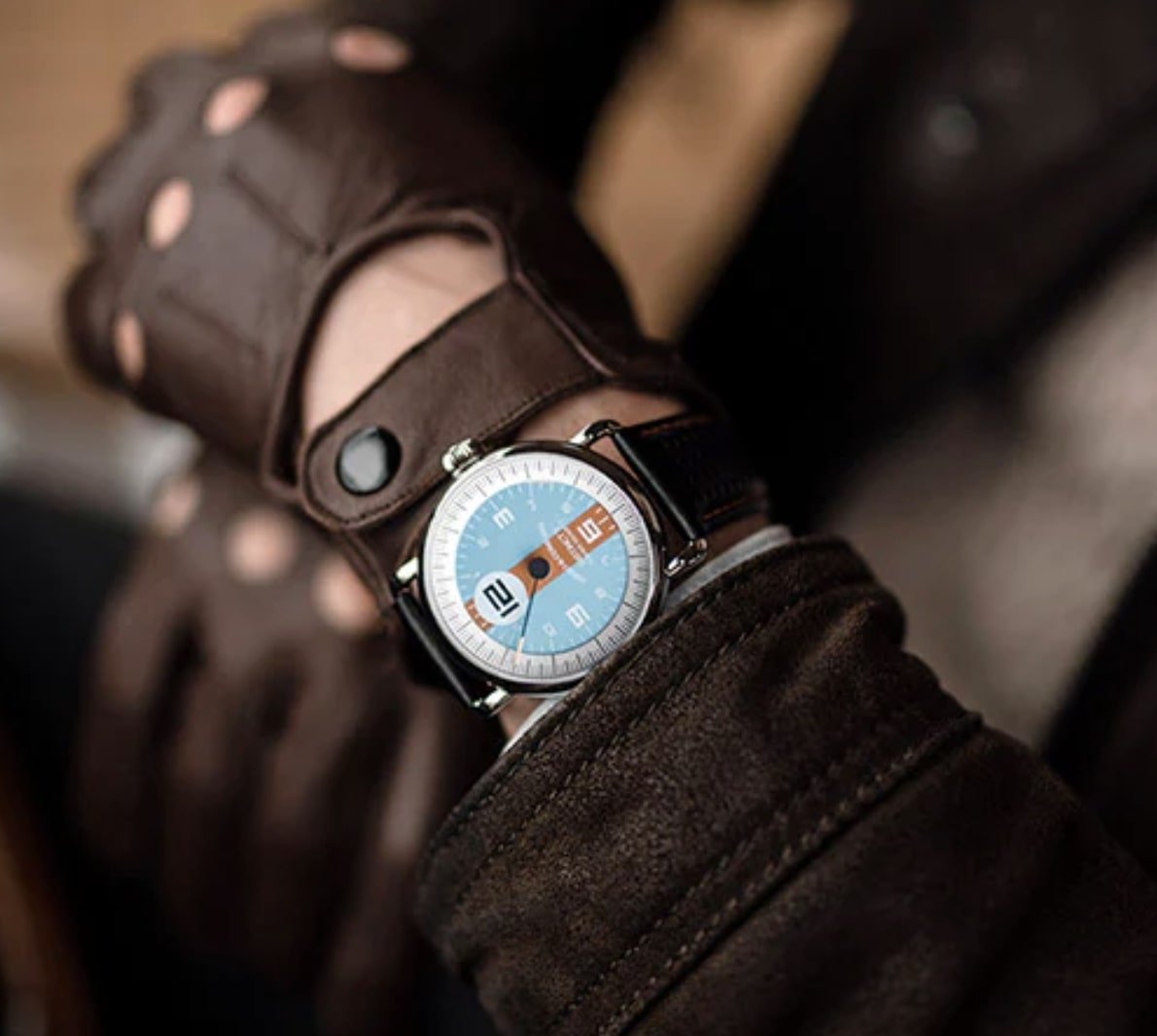 Ferro & Company also produces some great handmade timepieces.
This Canadian brand was founded in 2015 to create affordable watches and combine classic traditional design with modern craftsmanship.
Looking at their specialty, firstly, they produce handcrafted watches with unique designs and high quality. Their unique and distinctive design sets them apart from other brand watches.
What I like most about this brand is its scratch-resistant sapphire crystals and Swiss movements, making their watches highly accurate and reliable.
With this brand, you can always customize your watch, including dial colors, bands, case materials, etc.
8- Momentum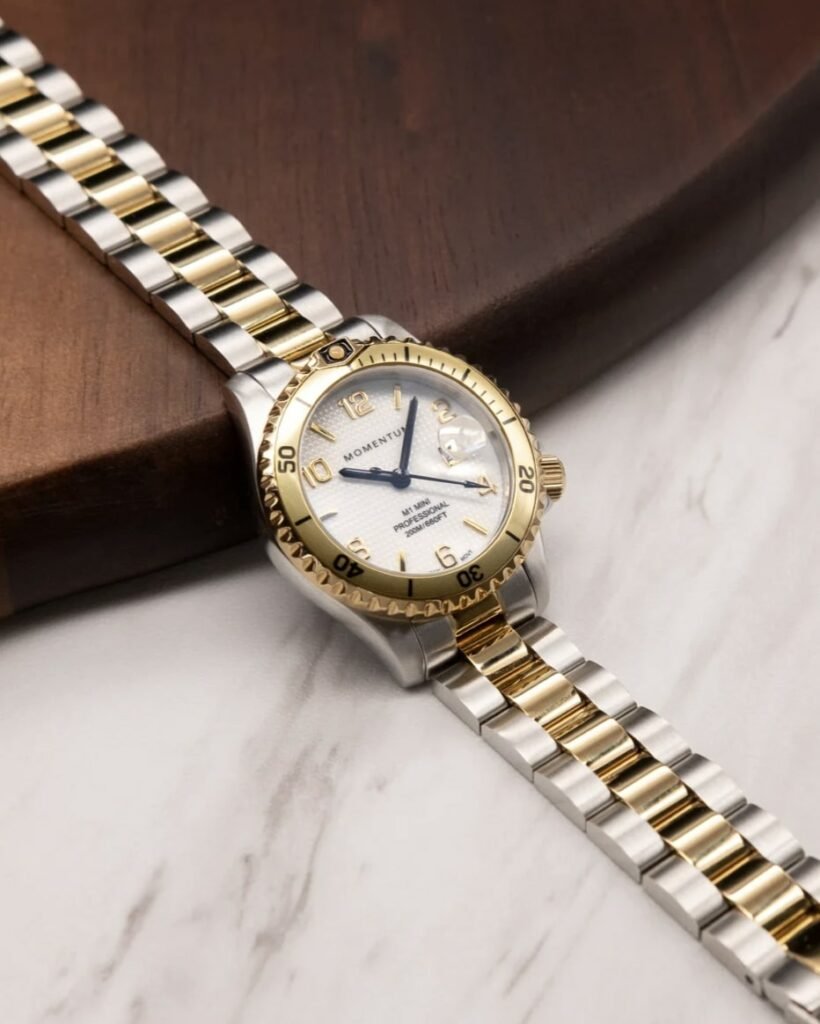 Momentum is a Canadian watch brand created in Vancouver in 1980. They aim to create watches that can withstand the harsh conditions of environments. In short, their watches are mainly for outdoor enthusiasts.
Talking about their specialty so their watches are durable and can handle every harsh condition of the environment, like cold or hot weather.
They use scratch-resistant mineral crystals and stainless steel to ensure durability, which helps in outdoor activities.
I like this brand because of its functionality which makes it ideal for you. Some of their watches also feature compasses and clocks that help you a lot in outdoor adventures.
Lastly, looking at their prices, Momentum watches are affordable and completely worth the price.
9- Konifer Watches
The Konifer watch brand is a well-known Canadian brand that makes watches for people who like wooden designs.
The brand was founded in Quebec in 2012 to create watches with natural materials that are eco-friendly with modern technology.
Their handcrafted designs are in the Hall of Fame. Konifer combines old watchmaking techniques with modern technology to make world-class watches.
All the processes like assembling movements and hand-polishing are done using the old methods, giving the watch a classic look with modern technology.
Also, they use high-quality materials like scratch-resistant crystals and Swiss movements to make the watches precise, highly accurate, and durable.
10- Timetree Canada
Regarding wooden watches, TimeTree is also on top in Canada. This Company produces wooden watches made from natural materials like bamboo grown in greenhouses.
Their specialty is their handcrafted, long-lasting timepieces because of their high quality. According to the Company, they have been making wooden watches for almost 12 years, and their customers are their God.
11- Solios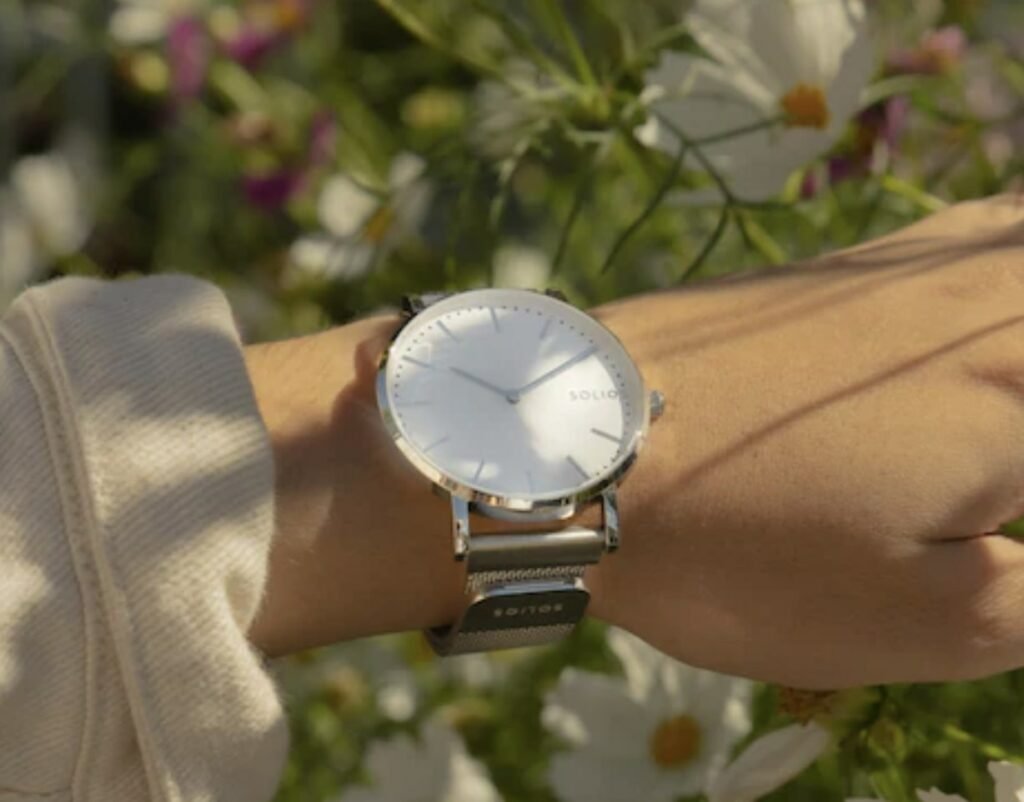 Solios is a Montreal-based company that manufactures stylish, classic, and minimalist solar timepieces.
This brand gained fame being a recognized B Corp. So, if you like aesthetic watches with a simple design, this brand is for you.
The most amazing thing about their watches is that they look perfect with formal dress and make you feel more confident.
I feel so significant in the room on testing their watch because of their eye-catching formal design. Also, the watch is very comfortable to wear on long wear.
Frequently Asked Questions (FAQs)
What Are The Best Canadian Watch Brands?
Among the above list, Berg + Betts and the Archer watches are the top Canadian Watch brands.
What Makes Candian Watch Brands Unique?
The craftsmanship and handwork of the Canadian Watch brands make them unique from the other well-known brands of the World.
How Can I Purchase Canadian Watch?
You can purchase the Canadian watch from that specific brand of which watch you like. Also, you can search on Amazon for that specific brand of watch.
Final Words
Hopefully, now you should know about the best Canadian watch brand. Surely now you can pick the perfect one depending on your preferences and needs.
About Author