The recent Xiaomi flagship "Mi Band 6" also comes with some new and advanced features. Because of its some new features, it can compete with Mi Watch Lite, and most of the features are same in both devices.
But which one is most powerful device?
Most people are confused and curious to know the difference between Mi band 6 and Mi watch lite. In this guide, we will tell you about the main difference between these two devices.
Xiaomi Mi Band 6 VS Mi Watch Lite Design & Screen
The new Xiaomi Flagship copies the design of its predecessor, "Mi band 5", while Mi watches Lite has a smartwatch dial (square) shape.
Mi watch lite is a unique Xiaomi variant, and it's different from its predecessor's round dial. But mi band 6 resembles its "Mi band series". The predecessor has a 1.1″ dial, and mi band 6 also offers a 1.1″ AMOLED dial with 152 * 486 resolution.
On the other hand, Mi watches Lite offers a 1.4″ TFT (320 x 320) color touch display that looks pretty beautiful and gives you a natural smartwatch feel.
TFT LCD touchscreen display has a bit low quality than AMOLED.
In both devices, you can remove the strap, but it's a bit different in the case of Mi watch lite. The straps are comfortable, and you wouldn't feel an irritating experience on your wrist. And secondly, both Xiaomi Wears are too lightweight; Mi Band 6 has a 12.8g of weight while Mi Watch light has 35 g.
If you want a comfortable device, then the Mi band 6 is the best choice because fitness trackers are too comfortable to wear compared to smartwatches.
Do you use them while swimming?
The 5 ATM water resistance rating makes both Mi band 6 and Mi watch lite track your water activities under 50 meters. But these devices are not suitable for scuba diving and deep swimming etc.
Xiaomi Mi Band 6 Vs Mi Watch Lite: Battery Life & Price
Mainly Xiaomi smart wears offer long-lasting battery life that maintains the trust of every user. You might think both Mi band 6 and Mi watch lite have the same battery life but remember that battery life depends on the usage of features and display.
But luckily, you will get a much longer battery life that keeps you on the move for more than weeks.
Mi band 6 offers a 125mAH battery that can last you to 14 days on just a single charge, while Mi watch lite offers 9 days of battery life. While on GPS, Xiaomi promising 10 hours of battery life.
The TFT LCD screen consumes more battery life as compared to AMOLED. That's why mi band 6 has superior battery life. Secondly, the dial size of the Mi watch lite offers is pretty large which is another cause of battery consumption.
But I think overall both devices have an excellent battery for their price tags.
Prices
Thanks to Xiaomi that offers the best budget fitness trackers and anyone can afford these devices. There is a 20-25 bucks difference between the prices of both.
Xiaomi watch lite cost $70 (£49.99), which is pretty much affordable compared to the rest of the smartwatches with such features. But mi band 6 offers 3 different variants with different prices, and these are much affordable.
Xiaomi Mi Band 6 (Chinese, NFC): $42

Xiaomi Mi Band 6 (Chinese, non-NFC): $35

Xiaomi Mi band 6 (Global, No NFC): $53
Xiaomi Mi Band 6
Imitating 3D tempered glass

SpO2 check

5 ATM water resistant

Multi Sports modes

12 months warranty
Prices pulled from the Amazon Product Advertising API on:
Product prices and availability are accurate as of the date/time indicated and are subject to change. Any price and availability information displayed on [relevant Amazon Site(s), as applicable] at the time of purchase will apply to the purchase of this product.
Mi Band 6 VS Mi Watch Lite: Health Tracking Features
It's time to talk about the fitness tracking capabilities of both devices. What new features does Xiaomi add to the Mi band 6? And what are extra things in Mi Watch lite? 
Fitness tracking features are the only thing that makes a fitness tracking device worthy, and you will never buy a fitness tracker with a limited number of health tracking features.
But thanks to Xiaomi that adds more valuable and in-demand fitness tracking features in both devices.
Mi Band 6:
Compared to mi band 5 you will see some new premium features that make Mi band 6 the best Xiaomi fitness tracker. This time Xiaomi adds a SpO2 sensor that tracks the amount of oxygen-carrying hemoglobin in your blood during your every activity.
And secondly, a new feature is PAI (Personal Activity Intelligence), borrowed from the Amazfit tracker. This feature gives you a total health score between 1-100 based on your daily activities. The tracker also measures your stress and suggests some mindfulness exercises to reduce the stress.
Besides, this Mi band 6 has 24/7 heart rate tracking, calorie tracking, women's health tracking, steps tracking, and advanced sleep tracking.
This time you will have 30+ sports modes that can track your different indoor and outdoor activities. Mi band 6 automatically detects and tracks few sports modes, including running, cycling, swimming, and more.
Due to the built-in GPS, you can deeply track your outdoor exercise, which is the big plus point at such a reasonable price.
Mi Watch Lite:
Here you will see some advanced metrics that enable you to measure your activities deeply. Because of GPS+GLONASS positioning and multiple intelligent sensors, mi watch lite can precisely track your speed, pace, distance, and calories burnt during outdoor activities.
Because of GPS+GLONASS positioning and multiple intelligent sensors, Mi watch lite can precisely track your speed, pace, distance, and calories burnt during outdoor activities. Moreover, you will get pretty accurate results that help you to achieve your fitness goals.
Mi band 6 offers 11 sports modes that track your movements in real-time, and you can set goals to improve the results of your activities.
The watch also tracks your stress and offers some guided breathing exercises for 1 to 5 minutes at a set rhythm to lower stress anytime.
Difference?
As you see, most of the features are the same, except the Mi band has 30 sports modes while Mi Watch lite offers 11. Similarly, the Mi band 6 has PAI features that are useful for athletes.
But I have found that the sleep tracking feature of Mi watch lite is more advance as it automatically monitors sleep, and breaks down its tracking into a deep sleep, light sleep. And its sleep tracking is similar to Fitbit and Samsung devices. And it gives you idle alerts to remind you to stay active.
Mi Watch Lite VS Mi Band 6: Other Features
Both Smart Wears are packed with dozens of other exciting features that are useful for everyone. You can check SMS, calls, and other alerts.
You can view the calendar, control music, remotely control your phone camera, Set alarms, stopwatch, timers, find your phone, and more.
Mi Wach lite comes with 120+ excellent watch faces that enable you to change your smartwatch look according to your outfit. While Mi band 6 comes with 100+ dial faces, and a few of them are customizable.
Unfortunately, there is no NFC feature in Mi watch lite, whereas you have to pay some extra bucks for the Mi band 6 NFC variant. And similarly, both devices lack voice assistant. We expected that Xiaomi would add a voice assistant in Mi band 6, but due to some reason, it didn't add.
Final Words
Overall both fitness trackers are best for athletes and sports tracking, and there are few minor differences between them. The only significant difference is between their prices and design.
If you buy the NFC version of the Mi band 6 it's is better for you, but still, it's up to you which fitness tracker best suits your wrist and budget.
Thanks for reading our article, I hope you will get the best information from it:)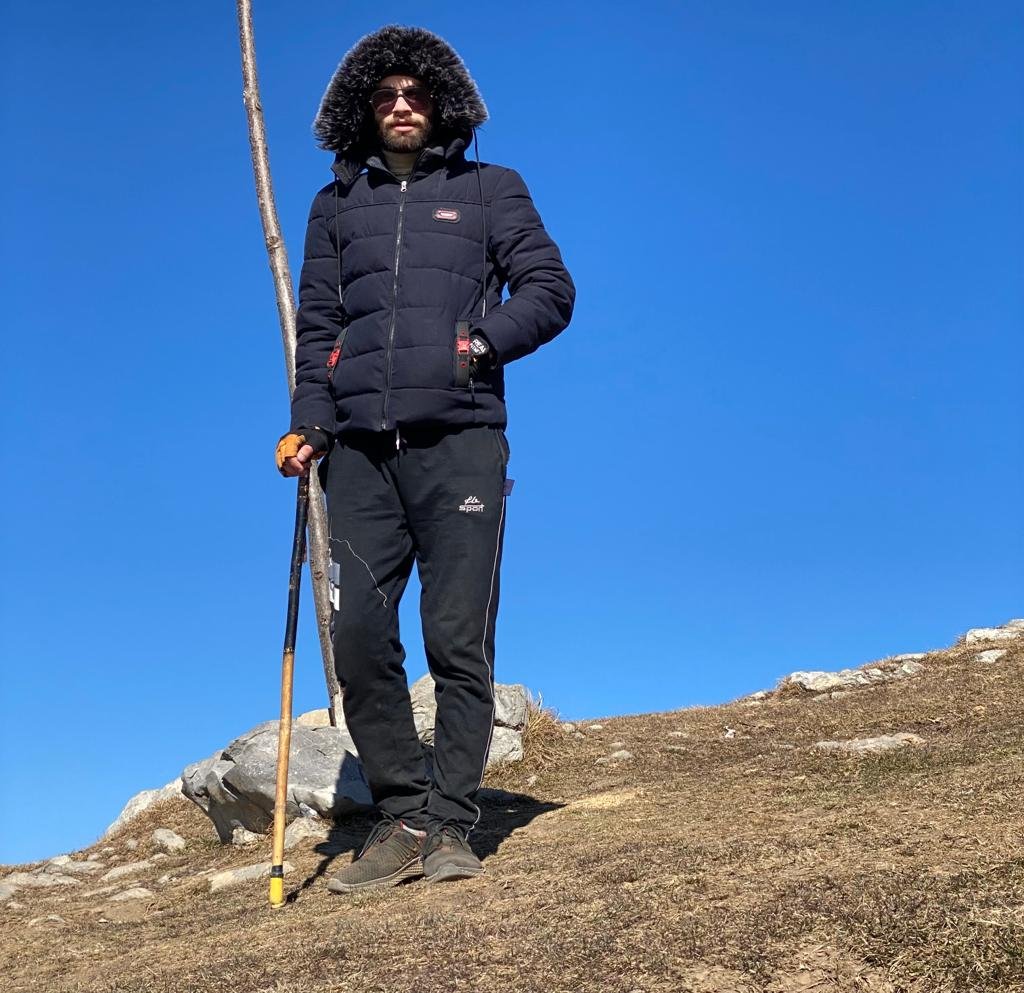 Hey! I'm Saad. My passion for tech wearables is true, and it started when my brother gave me a gift of a smartwatch.
I started Gorilla-FitnessWatches to give the latest and most reliable information to anyone who needed it. If you have any questions regarding smartwatches, fitness trackers, or smart rings, feel free to contact me.