No doubt, Xiaomi launches fitness trackers and smartwatches that are packed with every single feature that you have expected. Mi band is Xiaomi's most powerful flagship which is selling like a hot cake. Because of impressive capabilities Mi Band 6 can compete internally with its brand trackers.
We have seen that Mi Imilab doesn't lie behind the Mi band 6; it also comes with more advanced fitness features and sports modes. 
There is an intense competition between Xiaomi Mi Band 6 and Imilab kw66 that forces us to write a clear difference between them. So far, we have tried Mi band 6, and it never disappoints us, so let's check the difference.
Xiaomi Mi Band 6 VS Xiaomi Mi Imilab KW66: Battery Life & Price
First of all, let's talk about their battery life, and I thank Xiaomi for offering long-lasting batteries in such low-budget watches. Although most of the other brands don't offer extra-long batteries in the same price tags.
Mi band 6 comes with 125mAH of battery which is enough for everyone and everyday use, and this lasts for 14 days on a single charge. If you see the budget, I think this battery life is more than enough. 
But don't forget that battery life still depends on your use. If you use more fitness tracking and auto features, that watch will last up to 8-10 days. Similarly, the same case applies to high brightness displays.
On the other hand, Xiaomi Imilab KW66 offers a 340mAh battery which is insane, and it lasts for up to 30 days. Xiaomi proudly claims that finally, we have launched a variant that can last for a month. So I'm super excited to try this one too.
Winner: No doubt, Xiaomi Imilax KW66 wins in the department of battery life. Congratulations, Imilab KW66!!!
Price
If you ask about the cost of both Xiaomi devices, I would say that their prices are too affordable. The reason behind the success of the Xiaomi tracker is the high quality at a low price.
Mi band 6 comes in three different variants. For the Global variant, you need to pay $53, the Chinese (NFC) variant costs $42, and the Chinese (no NFC) variant costs $35. 
On the other hand, Xiaomi Imilab is available for just $49, which is just 7 bucks more than the Mi band 6 NFC variant. 
Xiaomi Mi Band 6 VS Mi Imilab KW66: Display & Design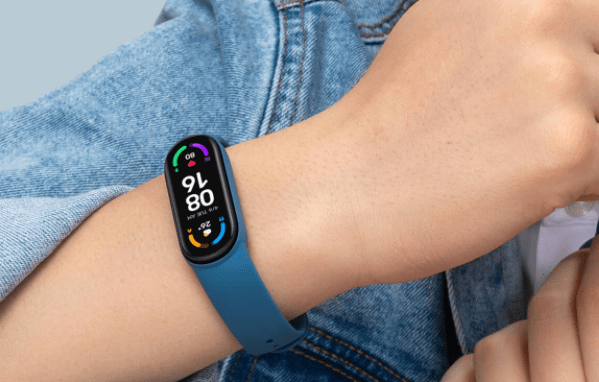 There is a significant difference in the design department, and both devices have completely different designs. The Mi band 6 follows a similar design to its predecessor (Mi band 5). You will have a rectangular face in mi band 6, if you are serious about fitness tracker, then Mi band 6 is perfect for you.
On the other hand, Mi Imilab KW66 has a circular shape dial which is like smartwatches, most people love such design, and it's looking pretty elegant. There is a bright button on the left side of Imilab, while the Mi band 6 doesn't have any physical button.
But from the comfort point of view, the Mi band 6 feels more comfortable, plus one can wear it for a long time because it has 12.8g of weight. 
Mi Imilab KW66 has 54g of weight and it's comfortable too. Both devices have silicone straps that are soft and never give pain to your wrist, especially Mi Band 6 has a premium quality strap.
Mi Band 6 has a 1.56 " AMOLED display while My Imilab KW66 comes with a 1.28″ dial, which is suitable for women.
I like the display of Xiaomi Mi Imilab, which has more excellent nits and 240 x 240 resolution, Mi band 6 has 152 x 486 resolution.
Both devices have excellent durability and a water-resistant body. Imilab has IP66 Waterproof rating, while Mi band 6 comes with a 5 ATM water-resistant design.
Xiaomi Mi Band 6 VS Mi Imilab KW66: Fitness Tracking Features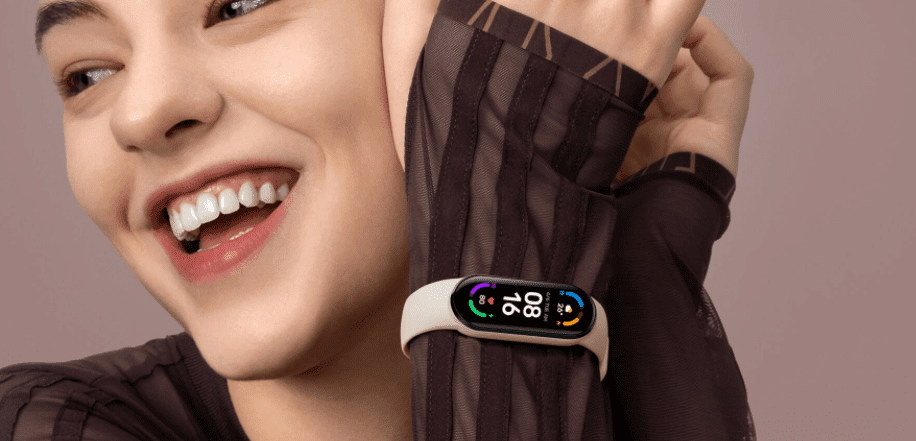 Xiaomi devices are well known for their incredible fitness tracking capabilities. Just like the predecessors, these two new devices offer the most helpful fitness and health tracking features.
Mi Band 6:
This time Xiaomi adds few new features to the Mi band 6, making it more worthy. There is a SpO2 sensor that tracks your Blood Oxygen level and heart health.
The tracker monitors your 24/7 heart rate, sleep tracking, calories, steps, sleep, etc. Apart from this, the Mi band 6 has new PAI features, borrowed from the Amazfit brand.
PAI health assessment gathers data from your daily activities, daily heart rate, etc, and gives an overall score. 
Similarly, Xiaomi adds 30 different sports modes that can track your different indoor and outdoor activities. In the predecessor, you will have 11 sports modes.
Mi Imilab KW66:
Just like Mi Band 6, in Mi Imilab KW66, you will get a lot of fitness and health tracking tools. But unluckily, Mi Imilab KW66 lacks few features. Here you will see heart rate tracking, sleep tracking, steps, and calories counter.
You will get 11 sports modes, including running, cycling, yoga, mountaineering, skipping rope, basketball, baseball, football, and table tennis. The watch also tracks your high-intensity moves, including the gym and other exercises.
Difference
There is not much difference between fitness features, except Mi band 6 has extra SpO2 and PAI tracking, and these are the two most valuable features that make Mi band 6 more worthy.
Mi Band 6 VS Imilab KW66: Other Features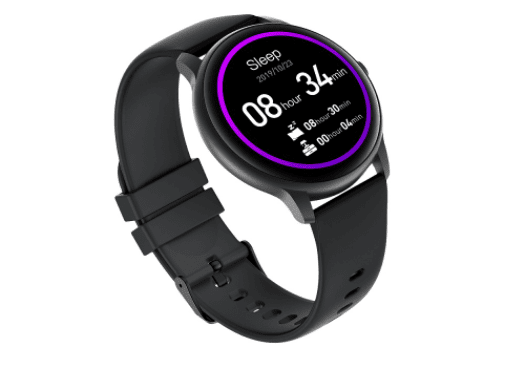 Under the hood, both Mi band 6 and Imilab are packed with a lot of stuff. Mi Band 6 has some extra features, and you will see a few new changes that include Proximity and Barometer sensors. Unfortunately, Imilab KW66 lacks these sensors.
Both devices can view notifications, control music, calendar and remotely control your phone camera.
There are tons of watch faces available on both devices. But Mi band 6 offers 100+ watch faces, and few of them are customizable. 
I love the notification system in the Imilab smartwatch, which has a clean tune and notification bar. Mi band 6 just vibrates on receiving notifications which sometimes feels irritating. 
Final Words
Overall, both watches are best for those people who are on a budget. I hope you will understand the difference between both devices. There is not much difference except design and battery life. 
Mi band 6 offers few extra features that are not found in Imilab, and also, Mi band 6 is pretty comfortable. In the battery life department, Imilab KW66 offers insane battery life.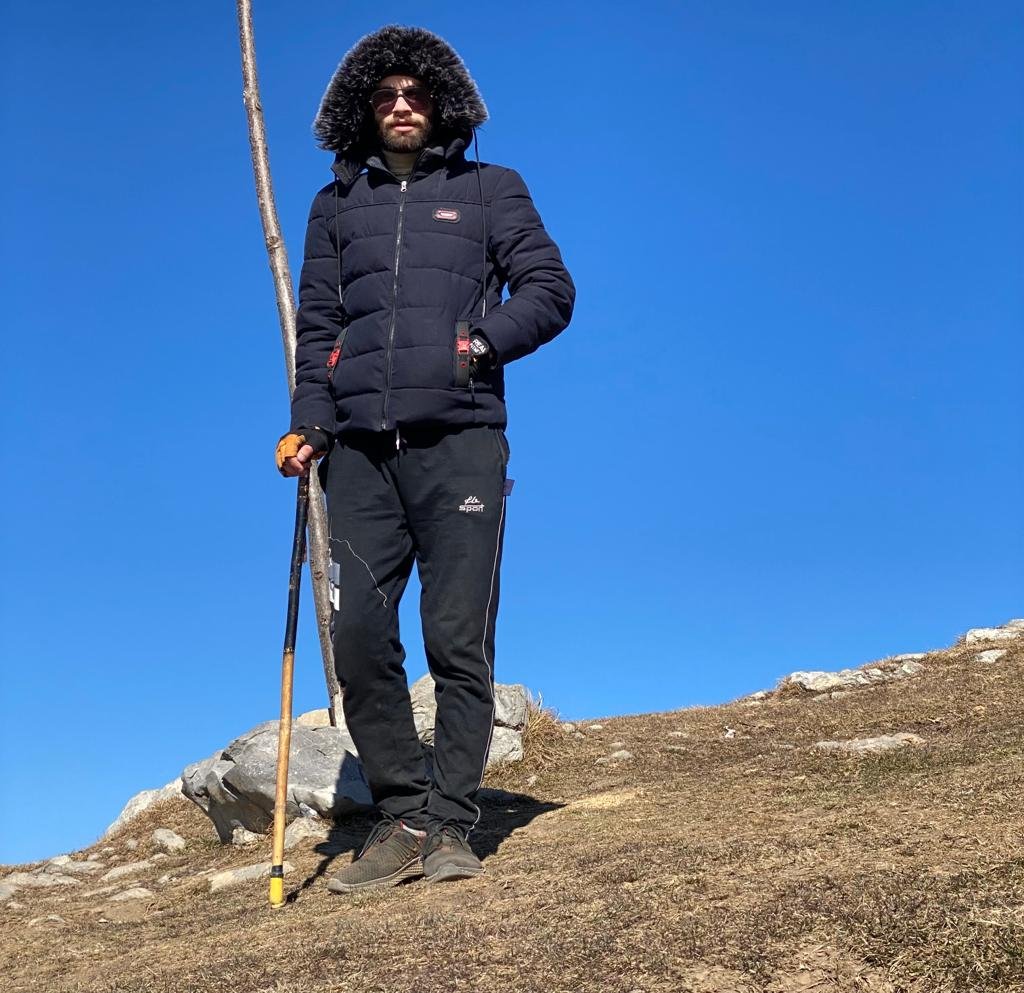 Hi, I'm Saad Dastagir. I'm a tech and fitness enthusiast who loves writing about smartwatches and fitness trackers. When I'm not testing out new gadgets, you can find me out on a hike or exploring new adventures. My passion for technology, fitness, and the great outdoors has led me to create a platform where I can share my experiences, insights, and reviews on the latest gear.