Xiaomi's new flagship offers the most exciting features and sells like a hotcake. But still, few people are confused and want to buy Samsung Galaxy Fit2.
Are Mi Band 6 and Galaxy Fit2 the same? Although a majority of features are the same in both fitness trackers, their prices are the same. But few fundamental differences will make one of these much better than the other one.
When it comes to Fitness tracker, you have many options, but Galaxy Fit2 and the new Mi Band 6 are the two most convenient options. But which one should you buy for your wrist?
In this article, we will compare both trackers, and you will see that are the main differences between these two.
Xiaomi Mi Band 6 VS Amazfit GTS 2 Mini: Check Difference
 Xiaomi Mi Band 6 VS Galaxy Fit 2: Design 
Starting with the physical aspects of these, you can see that both are similar in design. Both have the same silicon band and same dial face inside. And you can detach the dial from the band.
They are both built-in with 5ATM water resistance, which you can wear both during swimming and bathing.
What is the difference?
There is an AMOLED display in both that looks pretty awesome. But Mi Band 6 has a little bit of a large dial. It offers a 1.56″ screen while Galaxy Fit has 1.1″. This is just a minor difference in their design.
Secondly, there is a difference in their screen resolutions. Mi band offers 152 x 486 resolution (450 nits). You can see its screen under direct sunlight. But in the case of Galaxy Fit 2, you will get 126 x 294 (450). Not much of a big difference, as both offer 450 nits, so the brightness level is the same in both.
And lastly, you will see the difference in their charging ways. In Mi band 6, you have a Magnetic charger, whereas Fit2 has a charger that clips onto the back.
Galaxy Fit 2 is available in 2 colours – Black and Red. Mi band 6 is available in Black colour with three different variants; Global, China (non-NFC), Chine (NFC).
Mi Band 6 VS Galaxy Fit 2: Battery Life and Price
Battery life depends on the usage, number of features and dial's resolution. You might think Mi band 6 has a high resolution that might lead to low battery performance.
Yes, you are right here. Galaxy Fit2 wins over Mi Band 6 in the battery. Mi band 6 offers a 125 mAh battery, whereas Galaxy Fit 2 offers 159 mAh. We expected a 150 mAh battery from Mi band 6, as its predecessor also offers 125mAh.
This is the little drawback of Mi band 6. With 15 days of long battery life, Galaxy Fit2 makes you stress-free to charge it repeatedly. Whereas Mi band 6 has 14 days of long-lasting battery, but it depends on the features you use.
You saw there is a minor difference in battery life that can be negligible.
Price
Xiaomi Mi Band 6 and Galaxy Fit2 are both best budget fitness trackers that offer plenty of low price features. That's why people love to buy these amazing fitness trackers.
Mi band 6 offers three different variants of indifference price tags.
Xiaomi Mi Band 6 (Global, no NFC): $53

Xiaomi Mi Band 6 (Chine, NFC): $42

Xiaomi Mi Band 6 (Chine, no NFC): $35
Whereas Galaxy Fit2 is available for $50 bugs, which is a little expensive but not a huge difference. Overall, both are the best budget fitness tracker, and we appreciate their efforts.
Galaxy Fit 2 VS Mi Band 6: Fitness Features
For fitness lovers, both Smart trackers are perfect. You can track every single heath and fitness activate and sports as well. See the in-depth insights of your activities on your smartphone.
Xiaomi Mi Band 6
Mi bands 6 offers the most advanced health tracking features as compared to its predecessor. Due to the SpO2 sensor, you can measure your 24/7 heart rate, smart sleep tracking, calories and steps tracking, and more.
The most interesting thing is PAI (Personal Activity Intelligence), which gives you a better idea of your health. The goal of PAI is to keep your score over 100 to improve your cardiorespiratory fitness. PAI is found in Amacfit band five, but Xiaomi also adds in Mi band 6.
Check out the difference between Mi Band 6 and Amzfit Band 6:
Along with these health-tracking features, there are over 30+ sports modes that enable you to track your sports effectively.
Galaxy Fit 2
Galaxy Fit2 also offers a wide variety of exciting features. You will get a 24/7 heart rate tracker, calories & step counter. And especially this tracker can also track water intake and stress that are plus points.
As Fit 2 doesn't offer GPS, that's why there are not many sports activities. But overall, its health tracking is efficient and accurate that every fitness lover needs.
Difference
You can see the difference. Mi Band 6 lacks water intake and a stress monitor. On the other hand, Galaxy Fit 2 lacks a few sports modes and also a PAI feature.
Mi Band 6 Vs Galaxy Fit2: Other Features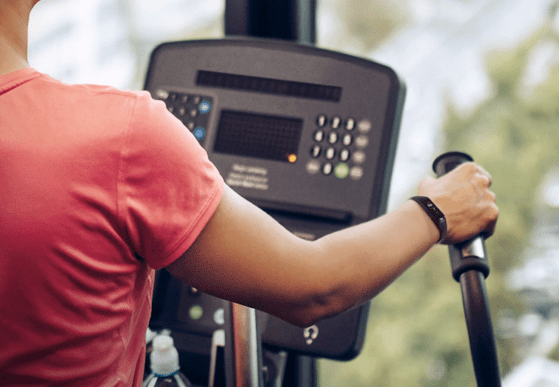 There are many other features that are the same there, but at the same time, there are some differences. First of all, Mi band 6 introduces GPS, which is impressive. On the other hand, you will not get it.
Similarly, Mi band 6 offers over 100 watch faces, the majority of them are customizable, and you can change them according to your lifestyle. Galaxy Fit 2 offers 70 watch faces which are not bad.
Because of their lightweight, both bands are comfortable and flexible. Mi band 6 has an ultra-lightweight of 13g, while Fit 2 has 31g.
You will receive notification from emails, calls, text SMS, and from other social platforms on both fitness trackers. You can also block notifications or block notifications from a specific app. Besides this, both tracks control music and remotely control your phone camera.
Final Words
From the above article, I hope you can now decide which one is the best fitness tracker for you. The majority of features are the same, and the differences are minor, so negligible.
Their prices are also relatively the same, except you have to pay three bucks extra for the global version of Mi Band 6.