The new Xiaomi flagship "Mi Band 6" has recently entered the race of affordable fitness trackers. And Fitbit Charge 4 is the most potent competitor of Mi band 6.
Xiaomi adds a few new premium features to Mi Band 6 that makes it the most competitive fitness tracker. On the other hand, Charge 4 also sells like a hot cake because of its true fitness tracking capabilities.
But Which Fitness Tracker is best; Xiaomi Mi band 6 or Fitbit Charge 4?
We will show you some fantastic facts and differences between these two affordable fitness trackers in today's guide. Both the Fitness trackers come with some exciting features that you have expected.
Xiaomi Mi Band 6 VS Fitbit Charge 4: Battery Life and Price
Let's start with battery life, which is a pretty important factor. Xiaomi Mi band 6 beats Fitbit Charge 4 in battery, there is a 125mAh battery in Mi band 6, which lasts for 14 days. This means this time, Xiaomi did a fantastic job.
On the other hand, Fitbit Charge 4 offers seven days of battery life, which should be improved. But still battery life depends on usage and screen brightness. The more features you use, the more will be a battery drain.
Fitbit Charge 4 comes with a Monochromatic display (Black & White) but lacks a long-lasting battery.
And Xiaomi Mi band 6 comes with an AMOLED display that uses more battery, and still, it has 14 days of impressive battery life. You see Mi band 6 beat Charge 4 in battery performance.
Price
Thanks to Xiaomi, that makes Mi band 6 a much affordable fitness tracker. The majority of the features are some in both the fitness tracker, but there is a pretty big price difference. Mi band 6 offers three different variants with different prices.
Xiaomi Mi Band 6 (Global, no NFC): $53
Mi Band 6 (Chine, no NFC): $35
Mi Band 6 (Chine, NFC): $42
The prices are too much affordable, and we can't expect these price tags. On the other hand, Fitbit Charge 4 is a bit expensive and Costs 98 bucks.
We will explain later why Fitbit Charge 4 is more expensive than Mi band 6.
Xiaomi Mi Band 6 VS Fitbit Charge 4:

Design
At first glance, both the fitness tracker looks quite similar, but you will see a huge difference when you pick them up.
Mi band 6 comes with a round curved dial that looks pretty the same as its predecessor. But Fitbit charge 4 offers a rectangular dial face with a sleek look. And there is not much difference between their weights.
Overall you will see both the Fitness tracker are more comfortable and have a soft silicone band.
Similarly, both the fitness trackers come with 5ATM water-resistant, and you can wear them while swimming or bathing, etc.
Main Difference
The only main difference that I have found is their resolution and display; Xiaomi adds a 1.56″ AMOLED display in Mi band 6 that looks impressive. But Charge 4 lacks a color display and offers a Monochrome display (black & white) display.
If you look at color variants, there is only one color option available in Xiaomi Mi Band 6. While Fitbit Charge 4 comes in two colors, black, and Rosewood.
Fitbit Charge 4 vs. Mi Band 6: Health Tracking Features
Health-tracking features are the identity of all the Fitness track. Both Mi band 6 and Charge 4 offers impressive fitness tracking capabilities. But which fitness tracker offers highly accurate and precise metrics?
Fitbit Charge 4
You have 24/7 heart rate tracking features plus SpO2 tracking. SpO2 tracking is an extremely cool feature that helps you learn when there may be an indication of essential changes to your health. Similarly, this also allows you to track your sleep patterns and see crucial stats.
The good thing is you can set goals on Fitbit Charge 4 and track them effectively. There are over 20 Goal-Based exercises that help you to track your different indoor and outdoor workouts.
Now let's talk about a premium feature that makes this track pretty unique and expensive. Active Zone Minutes in Charge 4 helps you to reach your fitness destination.
1 minute in the fat burn zone = 1 Active Zone Minutes
You can earn more Zone Minutes by spending much time in fat burn, cardio, or peak heart rate zones. The more active zone minutes you make, the more calories you make. Besides this, Fitbit Charge 4 is also the best recommendation for Women as it offers Menstrual health tracking.
Prices pulled from the Amazon Product Advertising API on:
Product prices and availability are accurate as of the date/time indicated and are subject to change. Any price and availability information displayed on [relevant Amazon Site(s), as applicable] at the time of purchase will apply to the purchase of this product.
Xiaomi Mi Band 6
This time Xiaomi adds a lot of premium stuff in Mi band 6, like SpO2 tracking. The watch analyzes your heart rate, sleep breathing quality, blood oxygen saturation, and stress monitoring.
Like Fitbit Charge 4, Mi band 6 also offers Female health tracking, monitors the patterns of your cycle, log periods, and more. This time you will get 30 different fitness modes and PAI (Personal Activity Intelligence), which are not found in the predecessor.
If you compare Mi band 6 and Fitbit Charge 4, almost most of the features are the same. But Charge 4 has extra Active Zone Minutes that makes it more precious.
Xiaomi Mi Band 6
Imitating 3D tempered glass

SpO2 check

5 ATM water resistant

Multi Sports modes

12 months warranty
Prices pulled from the Amazon Product Advertising API on:
Product prices and availability are accurate as of the date/time indicated and are subject to change. Any price and availability information displayed on [relevant Amazon Site(s), as applicable] at the time of purchase will apply to the purchase of this product.
Which One Is The Most Accurate Fitness Tracker?
The Health tracking department is almost the same in both wears, but you might think which is the most accurate tracker. I used Fitbit Charge 4, and believe me it has unprecedented accuracy rates. But still, you will see some inaccurate stats while measuring high-intensity moves.
Steps counter and sleep tracking are working precisely, and the Charge 4 never let you down. Fitbit does a lot of work to improve sleep quality than any other device we've used.
While the Mi Band 6 doesn't record heart rate at rest, so like-for-like comparisons are challenging, in terms of accuracy, measurements were in line with Fitbit's.
The SpO2 sensor is pretty accurate. We compared it with a typical oximeter, and it gave deviations less than 5% nine times out of 10.
As far as we can tell, it gets REM sleep right. But light sleep is a little bit mixed – if you were experiencing insomnia but lied still, these parts will appear to be light sleep. Even if you sleep for 2 hours each night, you would see a total of 7 hours captured by the Mi Smart Band 6.
Fitbit Charge 4 vs. Mi Band 6: Other Features
As compared to predecessors, both trackers have plenty of exciting features that help you a lot. But Unfortunately, Xiaomi doesn't add GPS in the Mi band 6, which is its downside.
On the other hand, Fitbit charge 4 has GPS tracking – which is accurate, but still, we can't compare GPS with Garmin watches.
On both devices, you can view notifications, calendars, alerts, control music, and more.
Thanks to Xiaomi that adds many custom dial faces in Mi Band 6 while there are only a few dials faces available on Charge 4. Fitbit makes it easy for us to pay utility bills via Fitbit pay on millions of stores worldwide – unluckily, Mi band 6 lacks this feature.
You can also buy the Mi band 6 with NFC variant but have to pay an extra 7 bucks.
Final Words
I leave it up to you; decide which fitness tracker is perfect for you and fits your budget. But in our opinion, we love Fitbit Charge 4 because its accuracy is superb. And secondly the we love Active Zone Minutes, which are insane features for fitness lovers
Mi band 6 is also a pretty cool device. I can't say some negative things about it. Xiaomi tries its best to make Mi band 6 perfect and adds a lot of new stuff.
Lastly, thank you so much for reading our article; we hope you guys will enjoy it:)
Note: There are some affiliate links, if you buy any tracker from my link it will help me to earn some small money to feed my family.
F&Qs
Does Mi Band 6 has Alexa Voice Assistant?
No, there is not Alexa assistant in mi band 6. But you can choose Amazfit Band 5, which is a pretty similar drive and offers Alexa.
Does Fitbit Charge 4 offer Alexa?
Unfortunately, Charge 4 lacks Alexa Assistant.
Does mi band 6 always have on display?
Like predecessors, Xiaomi again didn't add AoD in Mi Band 6
Does Mi Band 6 has SpO2?
Yes, the new Mi band 6 comes with advanced blood Oxygen (SpO2) sensor.
Does Fitbit charge 4 automatically track sleep?
All devices that have wrist-based heart rates automatically track sleep. And Fitbit Charge 4 also comes with a wrist-based heart rate sensor.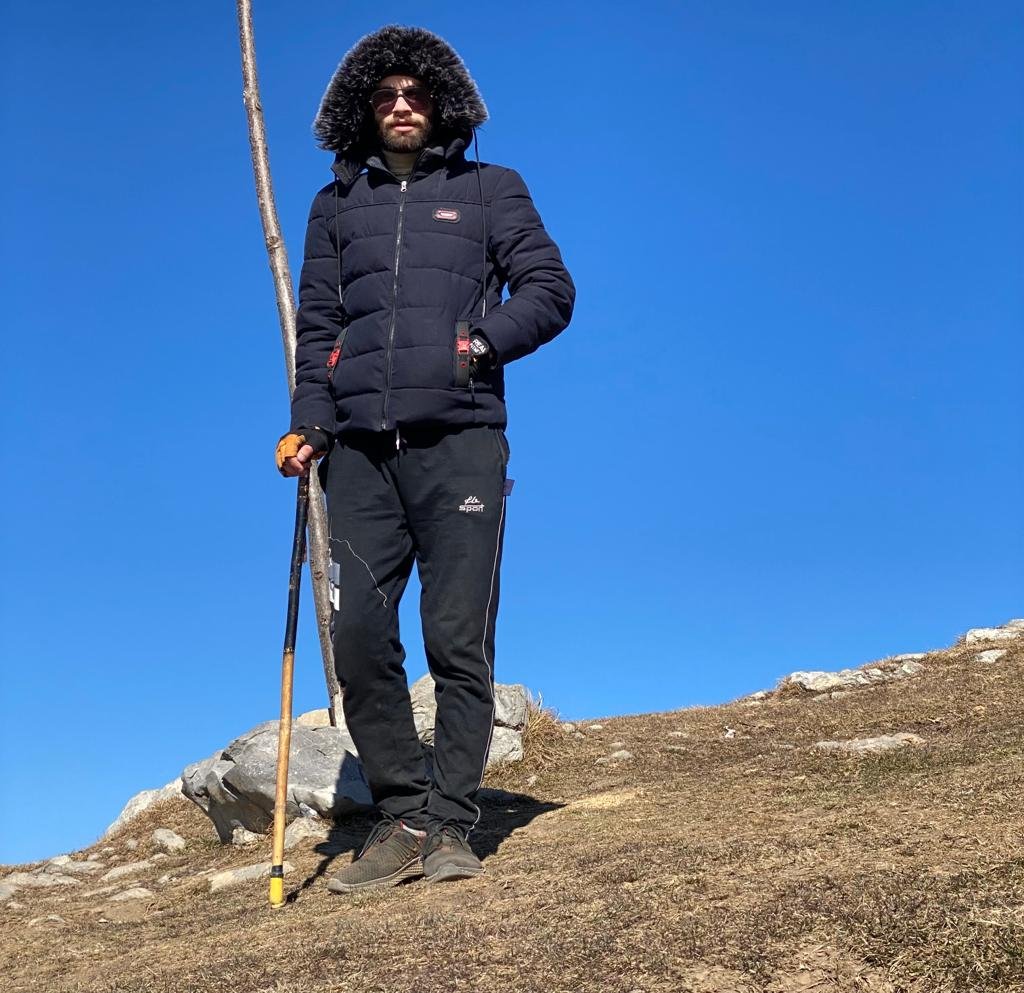 Hi, I'm Saad Dastagir. I'm a tech and fitness enthusiast who loves writing about smartwatches and fitness trackers. When I'm not testing out new gadgets, you can find me out on a hike or exploring new adventures. My passion for technology, fitness, and the great outdoors has led me to create a platform where I can share my experiences, insights, and reviews on the latest gear.