Are you looking for a watch with a good reputation in the market and high quality? Many wristwatches that catch your eye at first glance come in a variety of quality levels and price ranges (expensive or ridiculously cheap).
Consequently, finding a watch that perfectly strikes a balance between quality and pricing can be difficult.
People aspire to own a work of art. Fossil is on top of its game and utilizes its resources to produce high-quality timepieces. That will last for a long time.
With watches ranging in price from $50 to $1000, you might be wondering why Fossil watches are so costly?
Fossil watches are not at all pricey. They are very competitive in the watch industry. Their costs are frequently lower than those of their competitors, but the quality and designs are comparable.
Yet, If you call them pricey, it is due to the obvious Fossil brand name it has built-in all those years with hard work and determination.
Fossil is an independent watch manufacturer that produces and distributes timepieces through various shops across the world.
Told, it's a watch brand that serves the needs of people who have a strong desire for excellence but can't afford Rolex, Longines, Omega, and other high-end brands.
What makes Fossil Watches Unique And Expensive?
The qualities and elements that distinguish Fossil watches from other watches are why they are so unique and expensive.
It's because of their classic real-time display and the production of high-quality timepieces that would last for years. Their watches are made of high-quality materials and are extremely accurate.
Despite not being among the most prestigious watch brands, Fossil is a well-known watch brand that lies well between the low-cost and high-end luxury brands.
Characteristics that make Fossil watches unique and expensive are as follows:
1- Quality material makeup
A watch's raw materials are incredibly essential for determining its quality. A poor-quality watch is the product of poor-quality materials.
Fortunately, Fossil's leather straps are high-quality leather; moreover, it uses high-quality stainless steel alloys and crystals to manufacture the watch.
This adds up to a superior watch at a slightly higher price. The majority of Fossil watches are composed of stainless steel, making them resistant to rust, easy to repair, and scratch-resistant.
The company uses materials that have been refined and produced to their best for its various collections even, including the gold collection.
Since the company also makes leather accessories like handbags and belts, and jewelry composed of precious metals and stones. This production line is allied with the watch to create a masterpiece
2- Precision and accuracy
They are quite accurate, in addition to having the best watches. You can count on precision and accuracy when you wear one of their watches.
When Fossil watches were first introduced in 1984, they employed just the quartz movement, an extremely exact and accurate movement. However, the business has just begun to produce mechanical watches.
So, now Fossil watches have models that use either quartz or mechanical movements. With any movement type, you may be confident that your watch will remain accurate despite disruptions from gravity, a magnetic field, or other factors.
3- Durable
Aside from ensuring a watch looks great, high-quality materials are also important to how durable a watch will be. Poor quality materials once again result in a poor quality watch. On the other hand, Fossil watches are quite durable because they are made of high-quality materials.
Fossil watches are designed to survive at least six years. Overall, Fossil watches are not only stylish but also precise and long-lasting.
You get the whole package, but those high-quality materials will make their costs slightly higher than those of mass-produced, lower-quality watches.
4- Original Design
People will notice you when you wear a Fossil because of the eye-catching designs.
Genuine Fossil watches serve as both a fashionable accessory and a watch. Fossil's Design combines a perfect balance of modern and classic features to create elegant and attractive timepieces.
On the other hand, expensive brands do not always produce unique designs. The Fossil CE1082 watch model is designed for women and features a little feminine display with a sophisticated design. It has a unique combination of Ceramic white stone and copper color stainless steel, which creates a sober graceful medium.
Fossil is a fashion brand that is always ahead of the game, setting trends with innovative, new, and unique designs.
5- Namesake
Finally, Fossil is a very good brand. Fossil isn't as well-known as Rolex, Audemars Piguet, or Patek Philippe, but it's also not associated with bad watch brands. It's renowned as the brand that sits comfortably in the middle!
Fossil is one of the affordable watch brands known for producing high-quality timepieces. While the name alone may not raise the price as much as it does for Rolex, there is a cost to wearing the name of a reputable brand!
6- Innovative Idea
Fossil watches are more than just watches. They've also made additional items, including handbags, backpacks, and wallets.
These items make great gifts for your friends and family, especially the ladies! If you want to look fashionable while saving money, a Fossil watch is a perfect option.
Whether you choose a classic watch or a slashing wristwatch, you can guarantee that a Fossil product will fulfill your needs in terms of style, pricing, and functionality. Don't forget about the elegant tin boxes that add to the brand's overall attractiveness.
7- Water Resistance
There are varieties of Fossil watches that are water-resistant (the depth to which a watch can resist varies depending on the watch), so make sure you know how deep your watch can go before engaging in any water-related activities.
Most Fossil watches, especially those designed for sporting activity, are water-resistant.
However, you must read the label on the back of the watch to determine the amount to which you can submerge it in water.
Are Fossil Watches Good?
After considering all those qualities, whether Fossil watches are good enough or not.
As stated earlier, Fossil is one of the most recognized fashion watch brands. Compared to less expensive watches, they are usually attractive and have clean designs.
The main factor that attracts more customers to buy this watch is the quality of each piece.
Because no one spends thousands of dollars on a "nothing" product.
Fossil watches are also less expensive than luxury brands like Cartier, Rolex, and Heuer, ensuring that you receive a good deal.
What sets Fossil above other brands?
Fossil is an independent watch manufacturer that manufactures and distributes timepieces through various retailers across the world with multiple and special features.
They maintain the same quality and Design throughout time, so you can even sell them after years of use.
They have perfectly positioned themselves as a rising watchmaker in the competitive market.
Is Fossil a luxury brand?
Luxury is, of course, a pretty subjective concept. A Rolex is an unrealistic luxury item for some, while it's merely another addition to the collection for others. It just depends on the choice of people.
The majority of people believe that Fossil is a luxury brand. However, this is not the reality. Although Fossil is a premium brand with exceptional watch designs, it does not fit the luxury brand image.
Experts use the highest quality materials because luxury watches are intricately designed and handcrafted by experts. Luxury timepieces are also in restricted supply and are not mass-produced.
Because Fossil does not check all of the boxes, they are not considered a luxury watch brand.
All of this isn't to argue that Fossil watches aren't good; they simply aren't up to the standards of strong luxury brands. And that's perfectly fine. Fossil isn't interested in that market. They want to develop timepieces that are inexpensive and high in quality for everyone.
Where are Fossil watches made?
The Fossil Group has a wide range of sub-companies, each having its product lines. As a result, Fossil is already designing, manufacturing, and distributing Mechanical watches and quartz watches.
Fossil watches are typically sold at department stores like Macy's and Bloomingdale's. The firm is based in Texas and employs approximately 800 people.
The high-end watches with mechanical movements are usually made in Switzerland, Germany, the United Kingdom, and Japan. It has manufacturing facilities in China and some distribution centers in Dallas, Germany, and Asia.
As many of Fossil's timepieces are manufactured in China like Abacus and Relic, These are at low prices, often costing a few hundred dollars.
Fossil does, however, produce a few high-end watches in Switzerland. And these Fossil watches may be found in the Michelle and Zodiac brands.
Who is perfectly suited for Fossil watches?
Fossil watches are the best choice for projecting a professional image, such as in a business meeting or making a first impression.
Now, you must consider who is best suited to wear Fossil watches because everyone wants to make their first impression the last impression.
Luckily, Fossil watches are available in various styles to suit both men and women.
The brand offers a wide range of watches with artistic creations that appeal to a wide population. If you're searching for something a little more flashy, Fossil watches are a great choice.
These watches are perfect for people who want elegant timepieces but don't have a ton of cash. The company covers a diverse range of watches with unique designs that attract a large audience. A Fossil watch can be worn everywhere. But one should be aware that some of their designs are not water-resistant.
Is Fossil worth the money?
Fossil watches are high-performing and stylish timepieces with various distinctive and marketable features. Fossil watches offer some of the greatest value for money on the market. Their timepieces are long-lasting, accurate, and stylish, all at a reasonable price.
They are ideal watches to buy as your first wristwatch or add to your already impressive collection. It is worth the investment.
In general, whether or not Fossil watches are worth your money will be determined by the reason for your purchase and the circumstances surrounding them.
You'll have to search elsewhere if you want a watch that will become a family legacy in the future. On the other hand, Fossil watches are the finest if you want a gorgeous and functional watch.
Famous Collection Of Fossil Watches
1- Retro Digital
Fossil's Retro Digital timepieces are among the most affordable. They usually come with a metal band and have a digital movement. This creates a sophisticated aesthetic that enhances the digital display. These are some of the cheapest Fossil watches and some of the most affordable branded watches in general.
2- Neutra Chronograph
Although the Neutra Chronograph watches are a little more expensive than the Retro Digital watches, they are still quite reasonable.
This watch features a quartz movement and is water-resistant to 50 meters. It also has a stopwatch. Overall, this is a fantastic watch, especially for the price.
3- Everett Chronograph
The Everett seems to have a distinctive look, and it's a little bulkier and only features metal bands.
There are four colorways to choose from
a stainless steel watch with a blue face,

a darker stainless steel watch with a dark gray face, and

a two-tone stainless steel watch.

an all-black watch
The beauty of this collection is that it offers a wide range of tastes. Stainless steel choices are available if you're seeking something elegant.
4- Gen 5 Smartwatch
Fossil's take on today's popular smartwatches is the Gen 5. What's cool about these smartwatches is that some of them come with a stainless steel bracelet, which is unusual for smartwatches.
Google's Wear OS powers these smartwatches compatible with both Android and iPhones.
You may expect to pay around $250 for a Fossil Gen 5 Smartwatch, with some versions reaching as much as $350.
5- Zodiac
The Fossil name is not displayed on these timepieces. They maintain their previous Zodiac name on display instead. The majority of these timepieces are quite pricey.
Zodiac watches come in a variety of styles. Leather straps on some, metal bracelets on others. Some have quartz movements, while others have automated ones. In a nutshell, there is something for everyone here.
Advantages Of Fossil Watches
1- Top Designers
Fossil collaborates with some of the industry's best designers, including Frank Gehry, a legendary architect who helped design a watch for the company.
Philippe Starck is another one. A world-famous designer debuted a line of timepieces representing his unique style.
2- Modern styles and trends
The company has shifted its focus from making retro-style watches to keeping up with the present trends.
It also includes a large number of collections from which to choose. Fossil has a model for everyone, from modern to classic, athletic to classy.
3- Reliable Construction
Fossil has designed and produced timepieces with dependable craftsmanship and exceptional quality for more than two decades in the watchmaking business.
Stainless steel is usually used, making the watches more durable and less prone to needing repairs.
Many customers testify that their Fossil watch lasts a long time.
4- Affordable Prices
A Fossil watch is available for practically any budget. Fossil offers a variety of watch collections, each with its pricing range.
Some of the collections are as low as $50, while the more abundant Swiss collections can cost up to $1000. It all depends on which collection you choose, but a Fossil watch will set you back between $200 and $250 on average.
Downside Of Fossil Watches
1- Limited Warranty
All Fossil watches come with a two-year manufacturer's warranty from the date of purchase. You could expect the Warranty to last a little longer for the price.
2- Less expensive components
When compared to premium timepieces, it has less expensive components. If you're used to shopping from high-end brands, you could notice that Fossil watches have inferior components.
When they are compared with other luxurious brands, their components are considered less expensive.
3- Slip in quality controls
Given the large number of watches that Fossil produces and distributes, there are bound to be those that escape quality checks at various manufacturing sites and other fashion shops.
4- Faulty watches
Some buyers have expressed their dissatisfaction with their timepieces in various forums. But Fossil compensates for this by providing sales support.
In Summary
For anyone looking for a new timepiece, Fossil watches provide some benefits. Thanks to its low costs, modern styles, top designers, and durable constructions, you are guaranteed to acquire a product that will function best for you.
Furthermore, regardless of your gender, you will find something that best suits your demands, making it one of the top middle-range watches. As a result, if you're looking for a new wristwatch but have a limited budget, you should consider Fossil watches.
Fossil's quality may be comparable to that of other manufacturers, but in terms of style and fashion, Fossil is unquestionably a recommendation not to be missed.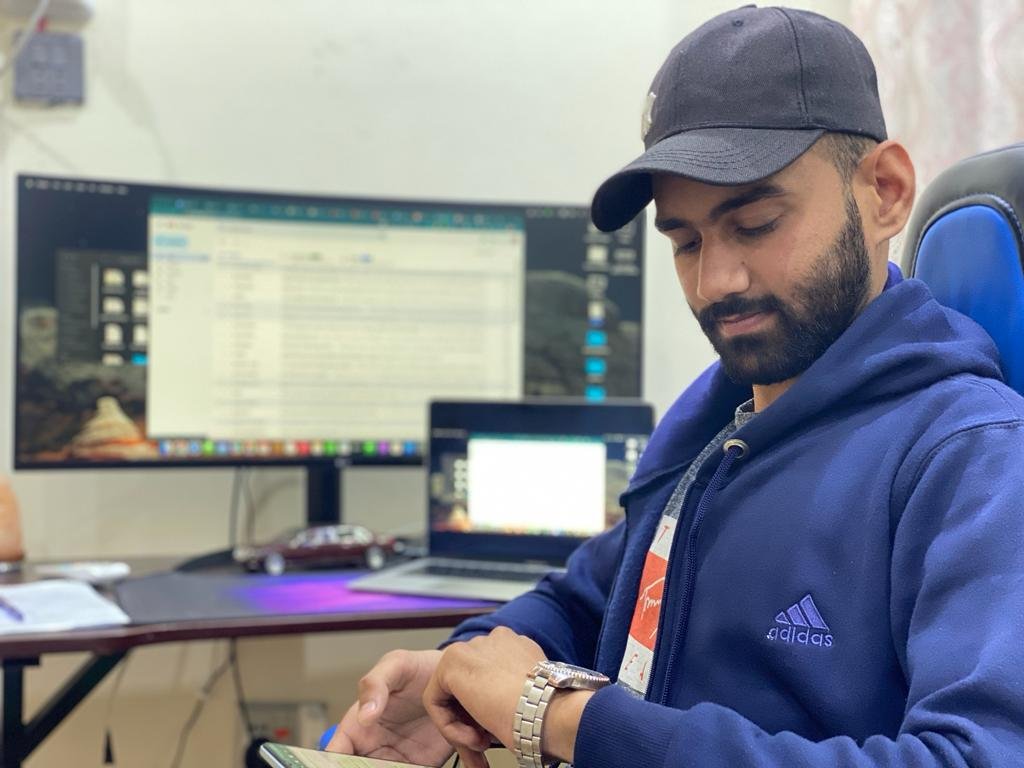 Ahmad Golarvi is a tech and fitness enthusiast with over five years of experience in both fields. He is passionate about writing about the latest advancements in fitness technology, including fitness watches, smartwatches, and other fitness gadgets.
With a background in fitness, Ahmad brings a unique perspective to his writing, as he understands the importance of incorporating technology into an active lifestyle. He has participated in various fitness activities, and understands the challenges and benefits of incorporating wearable technology into a workout routine.
His articles offer in-depth insights and analysis on the latest trends in the industry, as well as hands-on reviews of the latest products on the market. Ahmad's goal is to help readers make informed decisions when it comes to incorporating wearable technology into their fitness routine.