Apple Watches can communicate with your iPhone through two methods: Wi-fi and Bluetooth. The disruption caused by their communication may cause them to become disconnected from one another.
Many people wonder. "Why does my Apple Watch constantly disconnect from my phone?"
This issue is common. If you're having trouble connecting your iPhone to your Apple Watch, follow these simple steps to solve your connection issues and get them linked in no time.
Related Posts:
Why Does My Smartwatch Keep Disconnecting From My iPhone?
Connection issues used to be a major issue with the Apple Watch, but it appears that this has improved in recent years.
Because Bluetooth devices are wireless, they all have connection issues, but some essential strategies can help. The iPhone and Watch must be within Bluetooth and Wifi range for the connection to work.
To check the status of the Watch, Apple Support advises heading to the Control Center. A green box indicates that the connectivity is still functioning, but a red square with a line through it indicates that the connection is no longer active.
Refreshing the Bluetooth signal by turning Bluetooth off and on again may work, allowing enough time for the devices to detect the signal.
The Bluetooth sign is an iconic antenna, represented by a vertical line with a dot at the top and curved lines extending out from the dot. Toggle the connection on and off by touching the icon.
Disconnections are normal, for example, when the Watch loses Bluetooth connection with the associated iPhone, and there is no known W-Fi network available.
How Can I Stop My Smartwatch From Disconnecting?
Apple Watch is nearly entirely dependent on the iPhone for its operations, linking to and communicating with the iPhone via two methods: Bluetooth and Wi-fi.
If your iPhone and Apple Watch are both connected to the same Wi-fi network (an Apple Watch connection to a known Wi-fi network is created via the iPhone), they can be as far apart as the Wi-fi signal allows.
The two devices are also Bluetooth-enabled. Bluetooth requires that both devices be within 30 feet of each other or lost the connection.
I had an incident a few days ago in which my iPhone and Apple Watch became disconnected, even though they were on the same Wi-fi network and were only about two feet apart.
While I have no idea why this happened, I know how to fix it. If you're having the same connection issues, try these quick fixes.
1- Examine Your Apple Watch's Connection
In many cases, checking the connection status and helping with the pairing problem are required to understand the problem. Swipe up on the Apple Watch display when the clock face screen is on.
Swiping up will take you to the control center, and the connection status can be seen in the upper left of the control center.
The Green Phone logo indicates that your Apple Watch is already paired with your iPhone. The Red Phone logo shows that you are not connected. As a result, try to keep your iPhone near.
If your iPhone gets too far away from the Apple Watch, it may have trouble connecting.
If the blue Wi-fi icon is active or highlighted, it means your Apple Watch is connected to a Wi-fi network.
Tap the blue Wi-fi icon on your Watch to pair it with your iPhone. After tapping the Watch, it will be paired. If the Watch still does not pair, continue with the rest of the troubleshooting steps.
2- Find Out Whether There Are Any Difficulties To Being Paired
Whenever you're troubleshooting a connection problem, it's best to start with the basics. This involves ensuring that all of your iPhone and Apple Watch connections are in place.
These restrict each other from talking and specifically ensure that your Apple Watch and iPhone are not in airplane mode.
The Apple Watch's Airplane Mode –The Airplane mode feature disables all forms of communication. If your Watch is set to flight mode, it will help to prevent pairing with the iPhone.
Swiping up from the top brings you to the fast choices, where you must ensure that airplane mode is not chosen or highlighted in orange. If you wish to switch off the airplane mode, tap on it, and it may reconnect shortly after turning it off.
Airplane mode on the iPhone –The most straightforward way to switch airplane mode on/off your Apple phone is to swipe down from your action center, including the airplane symbol.
Again, you must ensure that it is not enabled or highlighted in the same way on the Apple Watch.
Bluetooth on the iPhone –It is impossible to link your Watch to an iPhone without Bluetooth. The Bluetooth settings on your iPhone may be quickly checked using the iPhone's control panel.
If you see the Bluetooth icon in white, it means it is turned off. Tap on it to activate it, and you'll notice a blue icon. The Watch will then be paired in a few moments.
3- Restart Both Your iPhone And Apple Watch:
If the devices aren't pairing with each other, the next best thing is to restart both of them. Restarting devices can sometimes solve connectivity issues and allow the two devices to communicate again. On both devices, restarting is pretty simple.
Restart the Apple Watch – The Apple Watch has a little button on the side that serves as the power button. When you hard push it, the reset option appears on the screen, and you simply swipe to get that reset and restart it.
Restart iPhone – Restarting the iPhone is a little different. Hold down the volume and power or Siri buttons at the same time.
You'll hold that down until you see that little slide to power off option there. You should now make sure to turn off both devices for a few seconds.
You do not have to turn them on right away. Allow it to do so so that it can clear all the cache and information on your iPhone and the Apple Watch, as well as reset all the settings.
It will help start back up and has booted back up; try connecting those through devices again to see if that helps with your connection troubles.
4- Check The Operating System Updates
Another factor that may be generating connection problems is that you are not using the correct operating system.
As a result, your iPhone is no longer up to date. Sometimes Apple watches or Apple accessories, in general, require a specific level of iOS to connect to those devices for security considerations and effectively support the features and capabilities that are enabled with such updates.
So you should go into your phone and ensure that your iOS is as updated as possible. That is done in your settings by going to the General tab, and on the General tab, you will see a software update option. Click that to ensure that you are entirely up to date.
Restart your devices and update your software.
5- Clear the Network Structure
The following procedure is to reset your network settings. which are used to connect different devices to the iPhone and connect your iPhone to the Internet in general.
Resetting your network settings will occasionally refresh any errors or problems that your iPhone may be experiencing that are causing a connection problem.
Resetting network settings is also relatively straightforward. You will see your General settings. A reset option can be found at the bottom of the page if you scroll down, and under that reset option, you'll find a reset network settings option.
You should press it, but keep in mind that it will completely reset your network settings. So, if you have automatically connected to your iPhone, you may lose any passwords you have saved for Wifi or any other Wifi.
Please make a backup of all that information and save it somewhere safe if you lose it. Try to reset the network settings and, of course, reconnect again; maybe, this will resolve the issue.
6- Apple Watch Should Be Reset
If the methods mentioned above do not work, you can try resetting the Apple Watch. It is likewise a simple procedure to reset the Apple Watch without attaching it to the iPhone.
You must access the Apple Watch settings in the same way you would the iPhone's General settings. You will now have a reset option after scrolling to the bottom.
After you select the reset option, you will be allowed to delete all content. If you want to do so, click that option. It may now request your passcode. Set up a passcode on the Apple Watch if you already have one. Hopefully, you'll remember it.
If you don't have one, it will just take you to the next screen and give you a small disclaimer that all media and everything in the Watch will be erased.
This is OK because you want to do something, especially if it isn't connecting to your iPhone properly. So you now have two options: delete everything or delete everything but keep a plan.
The difference between the two is that if you erase all and keep the plan, it will remove everything if you have a calling plan through your provider set up on the Apple watch.
This is the option you want to choose because it will wipe everything while still keeping the plan associated with your Apple Watch. As a result, once you've entered everything, the Apple Watch will enter a full reset mode.
It will erase all of the information on the Apple Watch, resetting it to factory settings and then attempting to reattach it to your iPhone. Again, this will resolve any troubles you may be experiencing with your Apple Watch in most cases.
How would you know if your Apple Watch is connected or not?
Touch and hold the bottom of the watch screen to activate the Control Center, then look for the Connected status icon to determine if your Apple Watch is connected to your iPhone.
FAQs
What happens if I reset my Apple Watch to factory settings?
If it isn't obvious, resetting your Apple Watch to factory settings erases everything on it, including music, data, settings, messages, and everything else, and install a new version of watchOS. After wiping all content and settings, you must reconnect your Apple Watch to your iPhone.
Is it possible to answer phone calls on the Apple Watch without a cellular connection?
Cellular service is not necessary to make or receive phone calls or send or receive text messages. However, you must have either the associated iPhone nearby or, if the iPhone is not nearby, a wifi connection for the Watch and the paired iPhone to be turned on, as well as a cellular data connection or wifi connection.
What is the significance of the red dot on the Apple Watch?
The red dot is the Apple Watch's version of the iPhone's badge notifications. It works fine when you get a few notifications, but this isn't the case for some folks. When you get a lot of notifications, the red dot stays on the watch face almost all of the time.
Final Thoughts
In this article, we have discussed the problem of "why does my Apple Watch constantly disconnect from my phone." If the Apple Watch is still not connecting to your phone, it is not functioning correctly. These devices may have both software and hardware issues.
Firstly, keep both the Watch and iPhone close enough. After being brought close together again, your gadgets should reconnect automatically.
Check that your iPhone's Bluetooth and wifi are both turned on. Also, check that your Watch is not in Airplane Mode.
If your Watch is not connected and Airplane Mode is activated, tap the button to disable it. Otherwise, switching Airplane Mode on and off may be useful. Restart both devices by turning them off together and then restarting your iPhone first.
At this time, the best advice is to contact Apple Support. You will receive a wide range of assistance from them, and you may contact them online or visit a nearby Apple Center or Apple Retail Location to try to make an appointment to resolve your issues.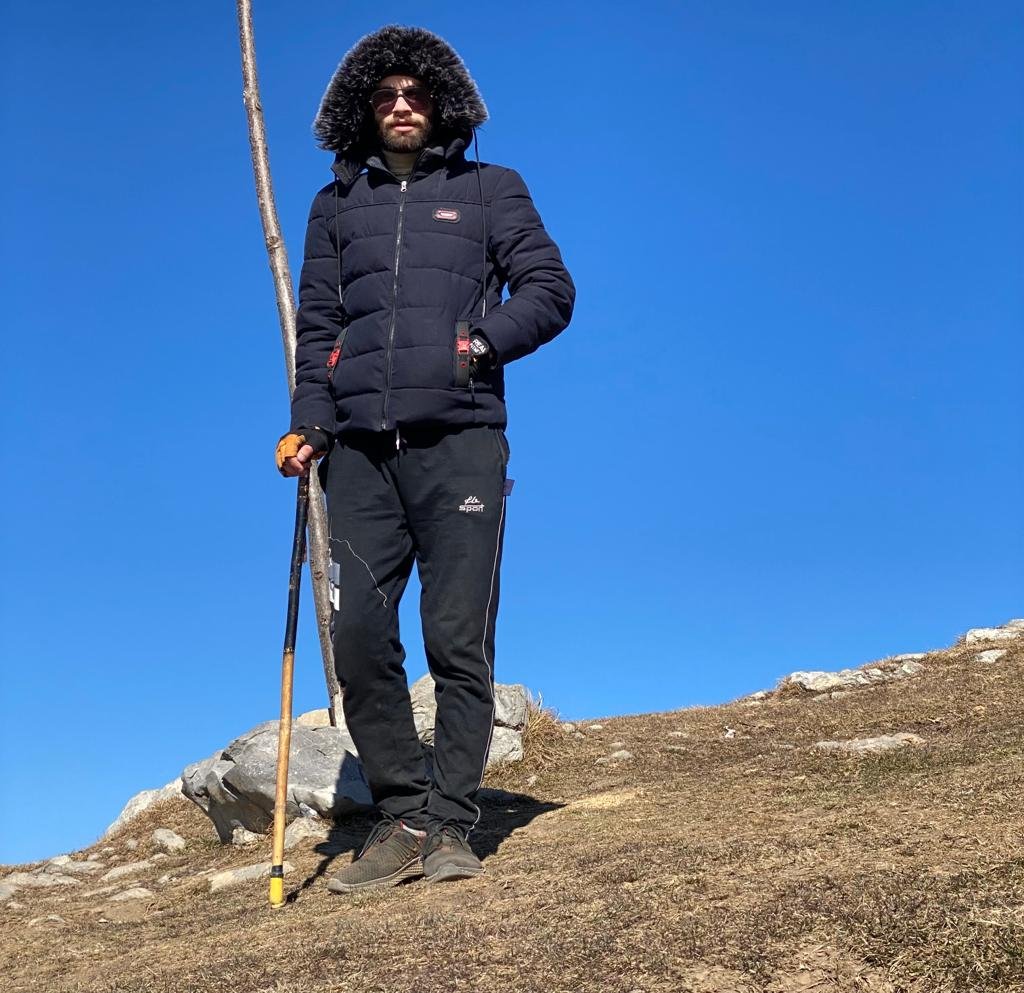 Hi, I'm Saad Dastagir. I'm a tech and fitness enthusiast who loves writing about smartwatches and fitness trackers. When I'm not testing out new gadgets, you can find me out on a hike or exploring new adventures. My passion for technology, fitness, and the great outdoors has led me to create a platform where I can share my experiences, insights, and reviews on the latest gear.