Garmin's watches are considered best for outdoor use, and most Garmin watches share some standard features.
And when it comes to the Vivoactive series, most smartwatches in this lineup are identical to the Forerunner family. Like, Garmin Vivoactive 3 and Forerunner 245 have a lot of identical features, and customers get confused in choosing the best option.
If you see from the price point of view Garmin Vivoactive 3 is the best option. And if you compare the features, several differences make one watch a winner.
So let's discuss these differences.
| | | |
| --- | --- | --- |
| Features | Garmin Vivoactive 3 | Forerunner 245 |
| Dust-Proof | Yes | Yes |
| Water-Resistant | 50 meters | 50 meters |
| Sweat-Resistant | Yes | Yes |
| Resolutions | 240 x 240px | 240 x 240px |
| Touch Screen | Yes | No |
| Screen Size | 1.2″ | 1.2″ |
| Hear-Rate Monitor | Yes | Yes |
| GPS | Built-in | Built-in |
Vivoactive 3 VS Forerunner 245: Display & Design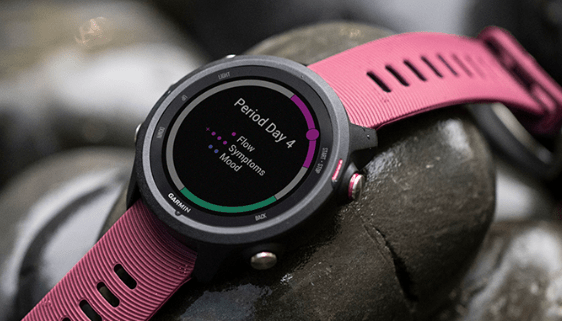 Both Garmin Vivoactive 3 and Forerunner 245 are durable smartwatches that can be used for outdoor purposes. There are some differences between their display and design. Let's explore them.
Garmin Vivoactive 3
Vivoactive 3 got immense fame among outdoor enthusiasts and athletes. Its durability and robustness is insane. Vivoactive 3 comes with a stainless steel bezel that adds an extra look and increases durability
The case is made of fibre-reinforced polymer, and Gorilla Glass 3 protection makes it more robust. The side button helps you to navigate through the menu, and scroll widget etc.
You can use Vivoactive 3 underwater as it has 5ATM water resistance so that you can track different underwater activities. As compared to other durable Garmin watches, Vivoactive 3 has 43 g of weight that feels comfortable. Because of its Silicone straps, you can quickly wear this smartwatch for the whole day without any stress
Further, this smartwatch comes with a 1.2″ screen with 240*240 resolution that looks vibrant and bright. The display is always-on; when you flip your hand up, this will show you quick stats of your daily activities. But in AOD, it has a dim display.
Garmin Forerunner 245
Garmin Forerunner 245 is a stylish timepiece that comes with a Silicone strap and Gorilla Glass 3 protection. There are no stainless bezels like Vivoactive 3, but Forerunner 245 is durable and perfect for athletes.
This smartwatch can withstand water pressure equal to 50 meters. The physical design of Vivoactive 3 and Forerunner 245 is the same; instead, Forerunner 245 offers five physical buttons. You can stop/pause activities, navigate through menus, switch widgets, and do more.
The watch looks very sleek and lightweight, and it's perfect for carrying. The overall weight of this smartwatch is 38.5 grams which are a little less than Vivoactive 3.
Forerunner 245 comes with a 1.2″ display with 240 x 240 pixels, and you can easily read the dial under direct sunlight. Font size is a little big and easy to read; even you can read your daily activity with one glimpse.
Vivoactive 3 VS Forerunner 245: Battery Life
You might experience that Garmin watches give some extra long battery life that easily stands out during adventures and outdoor fun.
Similarly, Garmin Forerunner 245 and Vivoactive 3 offer long battery life that makes it stress-free. According to Garmin, Forerunner 245 lasts for seven days in smartwatch mode and 24 hours in GPS mode.
On the other hand, Garmin Vivoactive 3 gives seven days of battery time in smartwatch mode, while it lasts for 13 hours in GPS mode. If you compare both devices in the battery department, Forerunner 245 takes the first spot because of its small display and strong battery.
Vivoactive 3 VS Forerunner 245: Price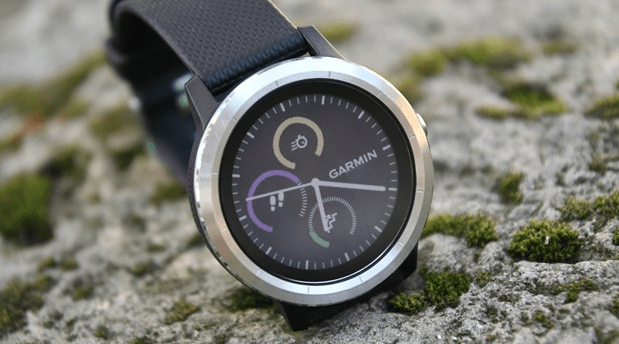 Both Garmin Vivoactive 3 and Forerunner 245 have a lot of comprehensive features that make these watches worthy of buying and expensive. And if you see the prices of their previous models, they are above $150.
Garmin watches are considered too expensive because of several reasons. Check the reasons here.
When it comes to Vivoactive 3, it costs $129 for its simple variant, while the music variant is available for $249. On the other hand, Forerunner 245 and the music variant is available at $349, which is very expensive.
Vivoactive 3 VS Forerunner 245: Health Tracking Features
Garmin watches are well known for their health tracking capabilities, and that thing makes them more worthy.
Forerunner series is heavily loaded with tons of sports features and health tracking features, and at the same time, Vivoactive 3 offers dozens of sports options. So let's explore which one is the best fitness tracker.
Garmin Vivoactive 3:
For outdoor enthusiasts, Garmin Vivoactive 3 is an insane device. It can track your calories, steps, heart rate, daily sleep, etc.
It offers VO2 max, which is a valuable feature for outdoor lovers, running, cycling, and other outdoor sports when it comes to advanced features. Garmin Vivoactive 3 tracks VO2 max (maximum volume of oxygen consumed per minute).
It indicates the anaerobic health that every fitness lover wants. This smartwatch has different sports modes like running, biking, hiking, cycling, rowing, and more. With built-in GPS, you can deeply track every outdoor sports activity.
If you ask about the accuracy, it gives exact results for heart rate. Similarly, VO2 max accuracy is also appreciable. Overall, Garmin Vivoactive 3 is a good watch for outdoor lovers.
Forerunner 245
Forerunner 245 is a perfect device for running purposes, and it gives you detailed analytics of running. With the running dynamics feature, you can check the Ground contact time balance, Cadence, Stride Length, Vertical oscillation, Vertical ratio, and more.
Not just for running, but Forerunner 245 is perfect for every outdoor sport. It has more premium features, including VO2 max, Pulse OX sensor, Training status, Training effect, Training load, Recovery time, Body battery energy monitor, Women's health tracking, and more.
The good thing about this smartwatch is its in-depth activity tracking, so if you are a true fitness lover, then this is the right watch for you. If you compare the Forerunner 245 with Vivoactive 3 in the fitness department, the Forerunner 245 wins because of its extra fitness features.
Garmin Forerunner 245 VS Vivoactive 3: Other Features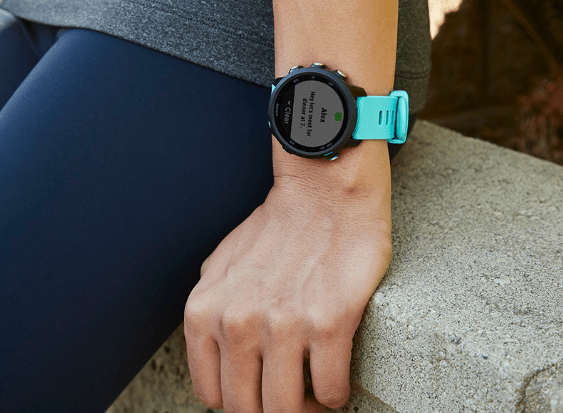 Apart from fitness and health tracking features, there are a lot of other extra features in both smartwatches.
Both watches come with a calendar, smartwatch, GPS and more. But unfortunately, Garmin is only found in Vivoactive 3.
There is music support in both wearables, but the music variant is a little expensive. Further, from the Garmin IQ Store, you can install different types of watch faces and apps. The built-in Garmin Coach on both smartwatches guides you and helps you to achieve your daily fitness goals.
Final Words
Overall, both Garmin Vivoactive 3 and Forerunner 245 are the best smartwatches for outdoor fans. But if you want some extra twists and more exciting features, then Galaxy Forerunner 245 is the best option for you.
Garmin Vivoactive 3 is the best watch for durability and robustness that can withstand harsh environments.
Now you can choose any smartwatch according to your budget and need.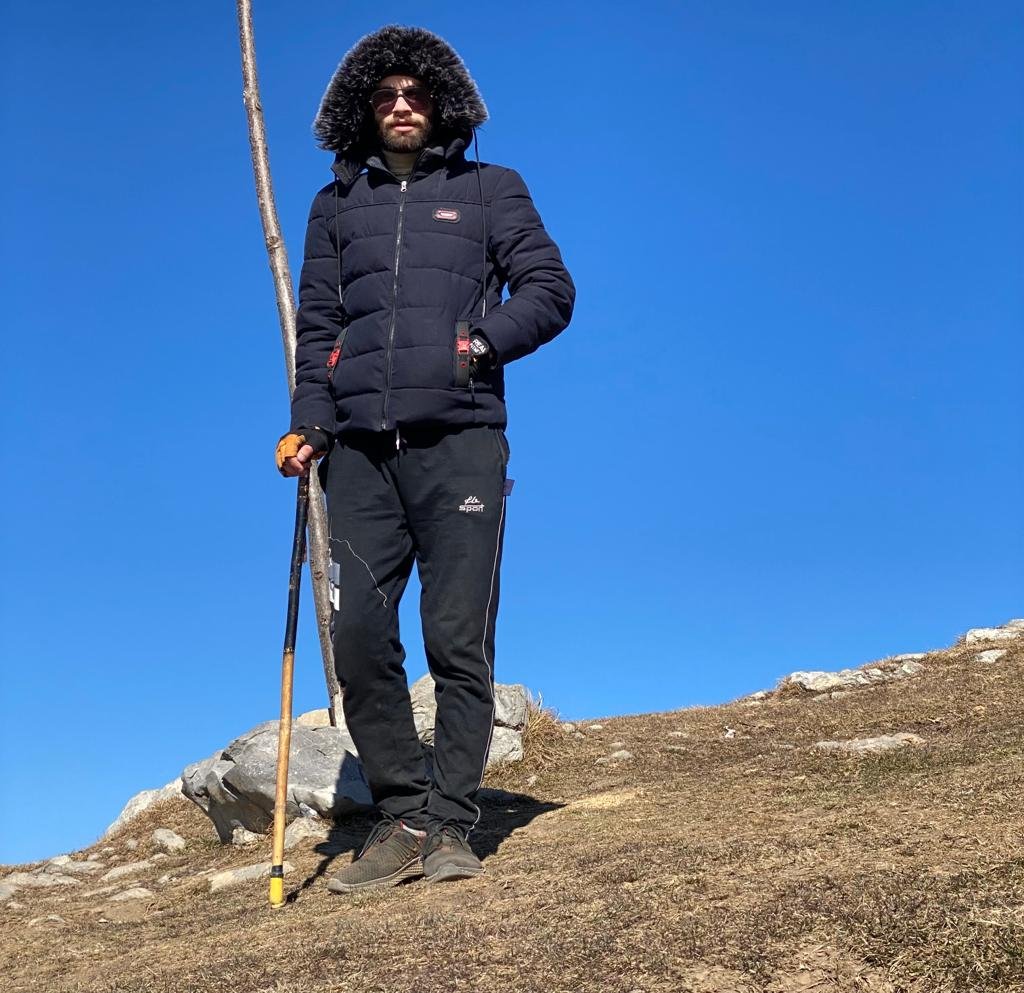 Hi, I'm Saad Dastagir. I'm a tech and fitness enthusiast who loves writing about smartwatches and fitness trackers. When I'm not testing out new gadgets, you can find me out on a hike or exploring new adventures. My passion for technology, fitness, and the great outdoors has led me to create a platform where I can share my experiences, insights, and reviews on the latest gear.