If you are looking for a rugged smartwatch for your outdoor activities and fitness then Tact Watch is the best option for you. This Military tactical smartwatch is a part of a new generation of smartwatches that gives you all the necessary fitness features. Unlike other smartwatches, this watch has a strong physical design which is best for outdoor activities.
Because of its physical strength, it also called Tactical Military smartwatches. The device comes with a rugged design that looks elegant and attractive. The watch material looks hard but feels comfortable when you wear it on your wrist.
I saw a lot of rugged design smartwatches that are very expensive. But tact watch gives you all the necessary features that an ordinary smartwatch has on less budget. Its battery life, sensors, measuring accuracy, features, design, display all are superb.
In this Tact watch review, we will cover all the important points. You should read this guide before buying a tact watch.
[lwptoc numeration="decimal" skipHeadingLevel="h4″]
Features Highlights
Before buying this wearable you should see the all-important features that help you to achieve your fitness goals. This tact watch includes all the necessary fitness features. it can monitor your steps, calories, distance, heart rate, and more.
I love its accuracy, it accurately and precisely measures your all activities. In spite of that, there are multiple sports modes like walking, running, cycling, swimming, hiking, basketball, badminton, and football. You can easily connect this smartwatch with your mobile phone via the app to see your all-day insights.
With universal compatibility, you can easily connect it with an Android phone (version 5.0 or above) as well as iPhone (iOS 8.0 and above). There is also a lot of other feature like call reminder, SMS reminders, stopwatches, alarm,s and more.
Unlike other smartwatches, a tact smartwatch also gives you an option to change the watch face. There are 11 different watch faces that include different analog and digital themes.
The best thing I found in this smartwatch is its battery life. This tact watch gives you a long-lasting battery, has 31 days in normal use stand by.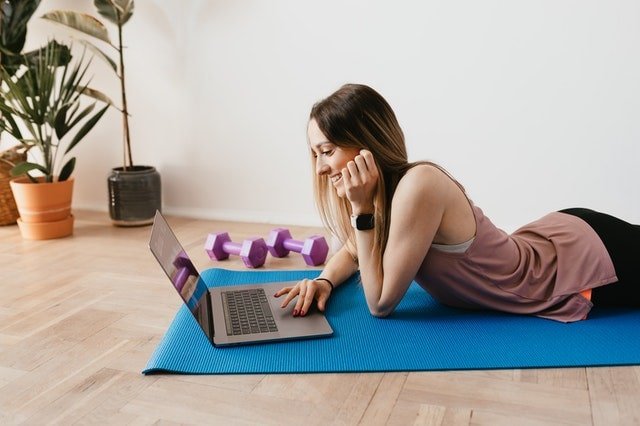 A Best Rugged SmartWatch
Rugged smartwatches are designed with strong polymer, even more, stronger than steel. These smartwatches are best for outdoor activities. In addition, these smartwatches are more water-resistant, scratch, and dustproof as compare to ordinary smartwatches.
As compare to normal smartwatches these have 50-meter water-resistant rating. It means you can also wear these watches during swimming and best for snorkeling and surfing. Normally such rugged smartwatches have a long battery time that helps you to track your fitness for a long period of time.
Such a smartwatch has similar features to that of ordinary smartwatches but their design is so rugged. That's why these watches are quite expensive as compare to ordinary fitness watches. But the Tact watch being a rugged watch is available at a cheap price as compare to other same feature rugged watches.
Also Check: Women's Watches with Military Time
What we like in Tact Smartwatch
Overall the watch is good looking and has all the necessary features. The best budget-friendly rugged and durable smartwatch. With Gorilla glass its strength increase, and to be honest it's very difficult to find the same price tag watch with Gorilla glass. After Gorilla glass protection tact, the military smartwatch has IP68 that makes this watch totally waterproof.
In a lot of other smartwatches, there is no guarantee for data loss and also no backup option. But tact watch protect your data and save it permanently so that it never loses.
In addition, it gives you multiple sports mode that helps you to achieve your daily fitness goals. Due to its elegant design, this wearable is perfect for both males and females.
What we don't like in Tact Watch
The main thing which is quite disappointed for me, this smartwatch doesn't allow you to interchange band/strip. You can only wear just one band, for interchanging band you must go to watch store.
The second awful thing in this smartwatch is syncing, sometimes it doesn't connect with your smartphone. Moreover, there is no loudspeaker, microphone, and digital camera, etc in this smartwatch. But you can control your smartphone music and camera via this smartwatch.
There is fewer sports mode intact smartwatch as compare to the same price tag smartwatches. Sometimes, the battery drains when you use multiple features at a time.
Pros:
A nice rugged design, include military-grade aluminum casing
Gorilla Glass protection makes it stronger and durable
The durable rubberized wristband gives a comfortable feel
Long battery life on normal usage
Cons:

Fewer sports mode
Battery life becomes too short when you use multiple features at a time
You can't interchange it bands
Also Read: 15 Best Smartwatches Under $50
Price and Availability
Rugged watches are very expensive due to their high-quality polymer and strength. Because of their strength rugged smartwatches are considered the best outdoor watches. Tact smartwatch is one of the most budget-friendly smartwatches with totally rugged and military standards design.
You just pay $42 for this elegant best. If you want to buy a best-rugged design watch and you have a tight budget then you should go with the Tact smartwatch. Tach watch is available worldwide and best for both females and males.
The same features smartwatch AmazFit T-Rex is available for $119. There is not much difference between the Tact smartwatch and AmazFit except straps and some extra sports mode in AmazFit T-Rex. If you want to buy some extra feature smartwatch then you can go with another tact watch variant. This variant has no rugged design although it fulfills military standards and best for outdoor activities.
Features (Tact Watch Review)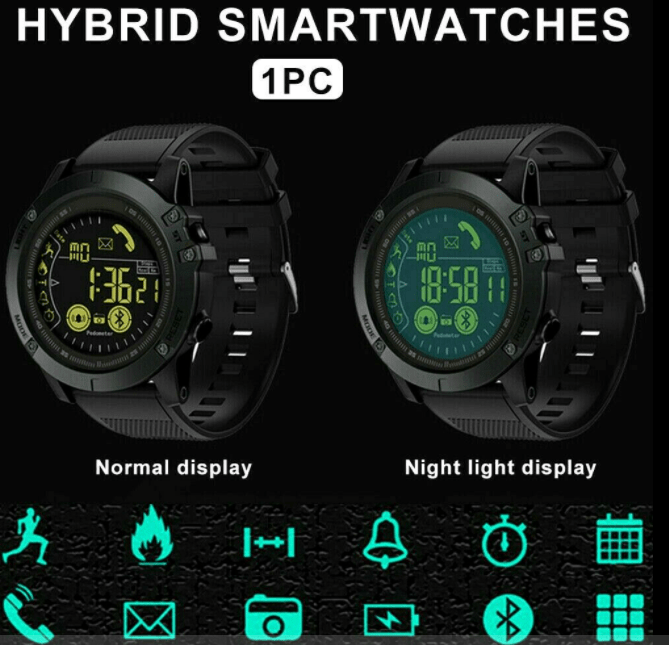 Design:
Fully rugged and military standard design made with a special polymer that increases its strength. There is a beautiful and elegant round shape dial, having a 1.24-inch screen. With a brighter dial, even in dark you can see the time clearly. Its user-friendly software gives you the ease to navigate and use different options of the watch.
The watch looks so rugged but when you wear it on your wrist it gives you an ease and comfort feel due to its lightweight. Special polymer rubber band looks more soft and flexible and gives comfortable support to your wrist.
Features
Just like ordinary smartwatches, tact watch comes with all the necessary feature that helps you to track your outdoor activities. It monitors your steps, counts your calories, heart rate, etc. On the left of your watch, you can clearly see all the fitness features. Although the tach smartwatch has fewer features as compared to other watches, it will accurately and precisely measure your fitness activities.
Notifications
Right on the top of the screen, you can easily see all your notifications. There is incoming call reminder, information reminder, social media notifications, all other notifications. Even if you set an alarm it will show you a little clock on its top.
You can also change its notification tone and make some other customization. If you are in a meeting or in Gym you can also block its notification for some time.
Camera Remote
With its blutooth you can easily connect this smartwatch watch with your phone, and control your phone camera with this watch. Even there is no camera in this wearable but you can captures photos on your phone via this smartwatch. With just one single press you can take amazing photos.
Compatibility
The watch has universal compatibility you can connect it with your android phone as well as with iOS. For android, it supports 5.0 or above android version, and iOS 8.0 or above. Moreover, the watch can easily connect with your phone.
Battery
For outdoor activities, adventures, and trips this wearable is best because it gives you a lot of battery life that helps you to track fitness activities for a long time. With a 210 mAh battery, you can easily use this smartwatch for a least 30 days on its normal modes. A lot of other expensive rugged watches will not give you such long battery life.
Review Summary
Tact watch is ideal for anyone who needs it. Especially people who love adventures and trips must buy this rugged smartwatch. Its sensors give you high accuracy and correct measurements that's why I love this smartwatch.
In just $42 you get all the necessary fitness features that help you to achieve your fitness goals. Best choice for both male and female and fits every lifestyle. A fast and easy to use operating system allows you to navigate and control the watch very easily and quickly.
High speed and latest Bluetooth, connect your smartwatch more quickly with your smartphone. I saw a lot of smartwatches show awful responses during connection and even sometimes break the connection. But in the case of a tact smartwatch, you will not face such an awful problem.
Another best thing I saw in this smartwatch is its battery life, it's really appreciable. If you want some low-budget rugged watch then you should go with a tact smartwatch.
I hope you will enjoy this Tact watch review. If you have any questions about this watch you can ask me in the comment box. If you buy this watch from my affiliate link in this way I will make some pocket money for me and my family.
Thank you.