Qualcomm released its Snapdragon Wear 4100 and 4100+ processors towards the end of June 2020. It is a smartwatch platform that offers 85% higher memory and CPU performance.
Snapdragon 4100 features multi-core CPU processors designed to be more intelligent, fast, smooth, and provide outstanding graphics.
Smartwatches with Snapdragon 4100 are best because they don't lag and provide their best and smoother performance. But, finding the perfect smartwatches with the Snapdragon 4100 is difficult.
You don't have to worry; we reviewed the perfect smartwatches that come with the Snapdragon 4100. So, let's jump into it.
Benefits Of Snapdragon 4100 Watches
Snapdragon 4100 smartwatches come with numerous improvements. Some of which are:
1. 85% Higher Memory And CPU Performance
This is probably the best improvement of the Qualcomm that they have jumped from the 28nm process to the 12 nm processor, and this is the main factor due to which lag has been removed.
Also, the Snapdragon 4100 is built on a 64-bit processor with a speed of 1.7GHz instead of the 32 bit Arm Cortex-A7 1.2 GHz processor.
According to Qualcomm, these significant changes have increased the performance by about 85%, and the lag of Wear OS smartwatches is gone now.
2. Reduces Workload Because Of Dual DSP
The second most fantastic benefit of the Snapdragon 4100 is that the company doubled the amount of DSPs on the chip from just one to two QDSP V56.
ADSPs for audio and Open Sensor Execution Environment (SEE) and MDSPs for modems and GPS.
According to the Qualcomm company, this is also a significant improvement that contributes to the 25% increase in battery life because of the reduced workload.
3. Dual ISP
Next, to support up to 16MP cameras, Qualcomm has doubled the ISP's amount. This feature is very beneficial for the smartwatches which are equipped with the camera.
Although this improvement was unnecessary due to the higher demand for kids' smartwatches, it has been made and is worth it.
4. Improved Memory
Another significant improvement of the Snapdragon 4100 is that it has a faster and wiser memory upgraded from 400MHz to 750MHz.
Although Qualcomm has not improved the LPDDR3 technology and comes with the same one, hopefully, in the next upgrade, they come with the LPDDR4 technology, which is low-power consuming and faster.
5. Improved GPU
Because of the improved Graphics processor, the Snapdragon 4100 provides better graphics displays. Qualcomm claims that they have made a 2.5x improvement in GPU performance.
And yes, the display resolution has increased to the 1920 x 1080 @ 30fps from the conventional 640 x 480 @ 60fps display.
Due to this significant update, the Snapdragon 4100 smartwatches will provide you with a better and detailed graphic display. Also, it results in the reduction of workout load and automatic extension of battery life.
6. Bluetooth Improvement
The Bluetooth performance of your smartwatch is also upgraded and improved because of the Snapdragon 4100 chip. This update is beneficial for the people who use intelligent notifications and listen to music, etc.
Qualcomm has jumped from the old 3100 chip-supported Bluetooth v4.2 to Bluetooth v5.0. This should eliminate connectivity issues and lags.
7. Longer Battery Life
The workout load has been reduced because of the improvement in the CPU, processor, and GPU, and the battery life has been extended automatically.
With the Snapdragon 4100, your smartwatch will provide you with a pretty good battery life.
3 Best Smartwatches With Snapdragon 4100
Here is the list of the top 5 best smartwatches that come with the Snapdragon 4100:
Ticwatch Pro 3

Ticwatch E3

Fossil Gen 6
1- Ticwatch Pro 3
Key Features
AMOLED display

Snapdragon 4100

Barometer

Health Features

Fitness Features

Multi-modes
Ticwatch Pro 3 is the first wear OS smartwatch that comes with the Qualcomm Snapdragon 4100. Due to this reason, you will experience no lag in Ticwatch Pro 3.
This smartwatch comes with a classy look that adds more beauty to your personality and fits with almost every outfit.
Other Features
Besides its faster speed because of the Snapdragon 4100, Ticwatch Pro 3 is also enriched with numerous health and fitness features and multi-sport modes.
With the help of different workouts and health apps, you can take care of your health and fitness. Also, you can analyze your daily data to make improvements.
The TicExercise app contains the 13 workout modes which you can use. Most importantly, it comes with a built-in GPS which you can use to track your activity.
You can monitor your heart rate for 24 hours to prevent serious problems using the heart-rate monitoring feature. You can also analyze your heart-rate data in depth.
Some new functions of this smartwatch include noise detection, sleep tracking, and stress monitoring, etc. This smartwatch also comes with SpO2 sensors using which you can keep track of your blood oxygen level.
Talking about the performance, Ticwatch Pro uses the faster Snapdragon 4100 chipset, which speeds up the performance and removes the lag.
If you're a music lover, then you have a lot of storage in Ticwatch Pro 3. It comes with 1GB RAM and 8GB ROM, which provide precise interactions and smooth performance.
Using this smartwatch, you can switch between intelligent mode and enhanced primary method. This smartwatch enables up to 3 days of battery life intelligently and 45 days in an enhanced direct way.
Pros
Smoother experience because of Snapdragon 4100
Good battery life
More accurate sensors
Durable
Built-in speaker and microphone
Comfortable and lightweight[
Cons
Non-friendly user interface
TicWatch Pro 3
InLonger Battery Life - Dual-layer Display 2.0 supports Smart Mode

Updated Chipset, Better Experience

Advanced Health and Fitness Monitoring

Premium Design, Flagship Model

Lighter and More Comfortab
2-
Ticwatch E3
Key Features
Snapdragon 4100

Health features

Fitness features

Decent design

Barometer

Built-in GPS

20+ workout modes

1GB RAM and 8GB ROM.
The Ticwatch E3 is the best alternative to the Ticwatch 3 Pro because of its fast performance, numerous features, larger display, and affordable price.
This model of Ticwatch also comes with the Qualcomm Snapdragon 4100, although it is cheaper than the Pro model. This means it is also faster and smoother as compared to the other Wear OS smartwatches.
Other Features
Ticwatch E3 is not only leading in speed and performance, but it also comes with a pretty good amount of excellent health and fitness features.
You can also use the Google Fit app on your phone and analyze Google Fit's Goals, Fit Workout apps, Fit heart rate, and much more. But it also comes with its health and fitness apps.
If you're a fitness lover, you must enjoy the 20+ workout modes of this smartwatch, including pool swimming, running, walking, elliptical, yoga, ice skating, etc.
You can also perform outdoor activities like running, cycling, camping, walking, etc., without your phone because this smartwatch comes with a built-in GPS.
Also, Ticwatch E3 has auto exercise detection for walking, running, and cycling. The system worked well both during a run and a short walk.
In the health features, this smartwatch has all the essential health features like heart-rate monitoring, sleep tracking, stress management, SpO2 tracking with the most accurate sensors.
Like the Pro Model, this one also has 1GB RAM and 8GB ROM, which is enough for better and faster performance. With its Snapdragon 4100 processor, it will provide you with a smoother and quicker experience.
Talking about the battery, it lasts up to 2 days in the tracking and monitoring mode. Otherwise, it also has the Essential way, which shows a battery-saving screen when your battery is under 5%.
You will be shown only the time, date, steps taken, and heart rate in this mode.
Pros
Updated Chipset
Advanced features
Smoother and faster experience
Larger display
Ticwatch E3 Smart Watch
【Updated Chipset, Better Experience】

【New Model-Family Care】

【Upgraded 100+ Professional Workout Modes】

【Advanced Health and Fitness Monitoring】

【Essential Mode & Battery Saving Scre
3-
Fossil Gen 6
Key Features
Built-in GPS

Health features

Fitness features

SpO2 tracking

Snapdragon 4100+ chipset

Meditative breathing
Fossil Gen 6 is also one of the most potent smartwatches that contain the Qualcomm Snapdragon 4100, which brings the 30% enhanced performance and is more reliable.
With the sleek design, Fossil Gen 6 provides you with a classy look and contains the small ridge on the edge of the bezel. Having the Always-on display, this watch will provide you with higher pixels and more colors.
Other Features
With the fitness features of Fossil Gen 6, you can take this watch to the runs, workouts, and other outdoor activities. It automatically tracks your activity goals, sleep, and steps, etc.
You can also benefit from the activity modes with GPS, which keep you on track with your path and distance. Also, you can see and analyze your daily data in the health and fitness tracker apps.
With the Cardiogram app, you can periodically measure your heart rate and analyze your heart rate charts. Also, blood oxygen level tracking is available.
Moreover, there is a new unique feature of Meditative Breathing that you can focus your attention on your breathing.
In this smartwatch, the Snapdragon 4100+ chipset is the star of the show, which provides you the best, faster, and smoother performance. With the 1GB RAM and 8GB ROM, you can enjoy the onboard apps and data.
Pros
Sleek design
Smooth navigation and faster speed
Great display
Comfortable
Enriched with features
Difference Between Snapdragon 4100 vs 4100+ 
There is little difference between the 4100 and the 4100+ chips, except that the 4100+ has an always-on QCC1110 coprocessor for supporting a wide range of sensors.
Furthermore, it supports the dual-display architecture implemented by Suunto 7 and the sport mode. This is also the difference between the 3100 and 2100 chips.
The co-processor and chip have both seen significant improvements, as outlined below. The co-processor is a standalone chip so that manufacturers can design applications specifically for the chip.
The 4100 chip without the co-processor will power many smartwatches for kids with fewer features where always-on display or activity tracking is not so important.
What To Consider Before Buying A Snapdragon 4100 Smartwatch
To choose the perfect smartwatch from the above list, you must consider these factors:
1-
Compatibility
A smartwatch's compatibility is the most crucial factor to consider before buying one. You should not buy a smartwatch if you are not sure if it will work with your smartphone.
For Example, Wear OS devices are compatible with both iOS and Android, unlike Apple Watches, exclusive to iPhones.
All the above three watches are compatible with both iOS and Android. So, always check the compatibility of a smartwatch before buying it.
2-
Battery Life
Battery life on smartwatches remains one of the biggest complaints despite recent advancements. Apple Watches and Wear OS devices should last two full days.
In addition to fitness watches, some other devices last up to seven days on a single charge, but they typically have fewer features and a lower-quality display.
The battery life of a hybrid smartwatch that looks more like an analog timepiece is generally longer, but these watches do not have touchscreens.
3-
Fitness Features
Activity tracking is one of the reasons smartwatches are so popular. An ideal wearable watch would track steps, calories, workouts, and heart rate.
GPS is installed on most smartwatches, making it possible to map running and biking routes. Swimmers will be attracted to water-resistant devices, which can withstand at least a dip in a pool.
Always choose the smartwatch that contains the features that you need.
4- Communication
The communication factor is also most important to consider because smartwatches can enhance communication through apps, texts, and call answering.
Smartwatches often let you reply directly to texts on the wrist. Some of them can take calls while the phone is off, and those with LTE can make calls even when the phone is off.
5-
Price
Smartwatches typically cost between $200 and $400. Compared to budget smartwatches that cost between $100 and $200, more expensive smartwatches have better fitness, music, and communications features.
Onboard GPS, music storage, and NFC are usually missing from budget devices.
Final Words
The article concludes that there are only three smartwatches that come with the Snapdragon 4100. So, you can choose in between them.
Also, to choose the perfect one, kindly consider the buying guide mentioned above. But don't worry, all the three smartwatches are best enough according to their performance.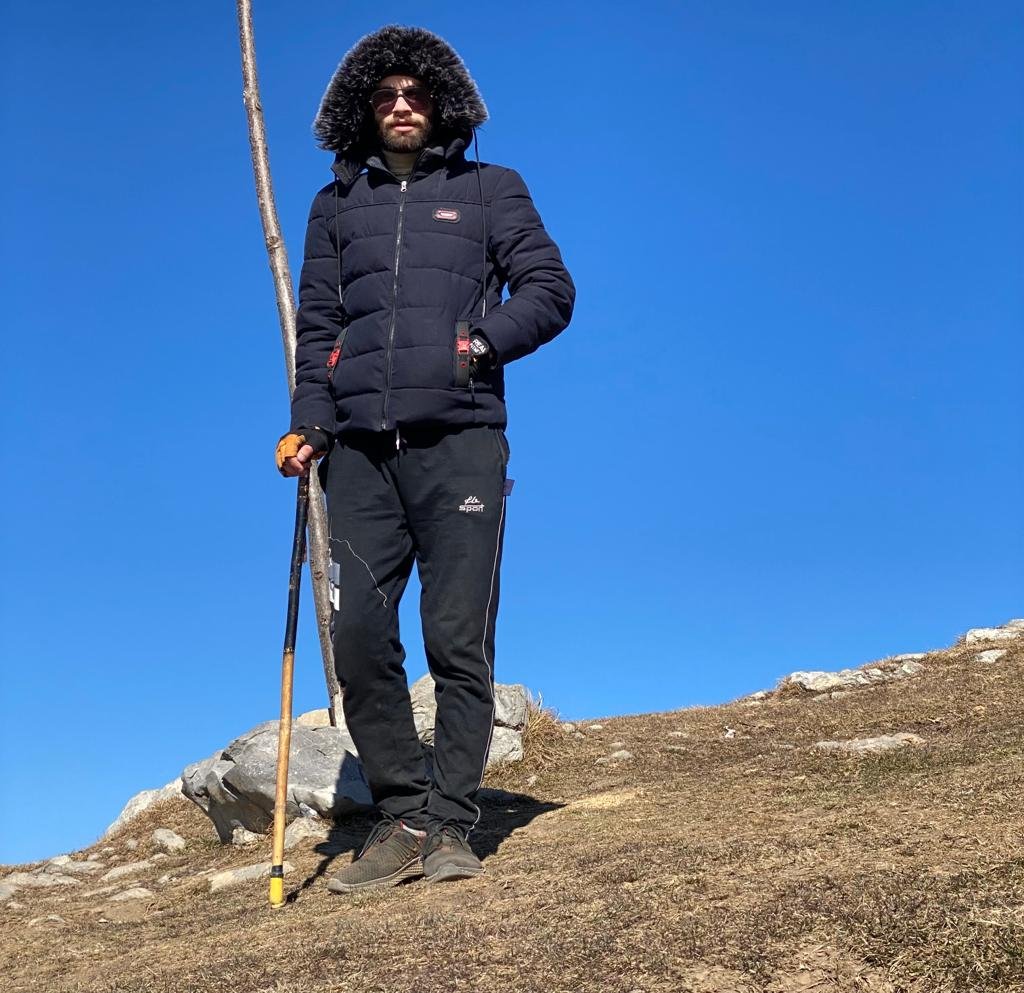 Hi, I'm Saad Dastagir. I'm a tech and fitness enthusiast who loves writing about smartwatches and fitness trackers. When I'm not testing out new gadgets, you can find me out on a hike or exploring new adventures. My passion for technology, fitness, and the great outdoors has led me to create a platform where I can share my experiences, insights, and reviews on the latest gear.